Heritage Recipe Box with Cutting File
Today, I'm posting another Heritage Recipe Box and I'm enclosing the WPC cutting file here and the SVG cutting file here for it.  I was excited about the news that Pazzles had partnered with Spellbinders.  I made this recipe box using some Spellbinders shapes cut with the Pazzles Inspiration and was honored to have Pazzles feature this box at CHA.  Check out the Pazzles partnership announcement along with this featured project on the Pazzles blog here.  The manual instructions for the project can be found on the Pion Blog here.  I actually made an updated improvement to the box design.  This design update helps the cards slide in and out more smoothly.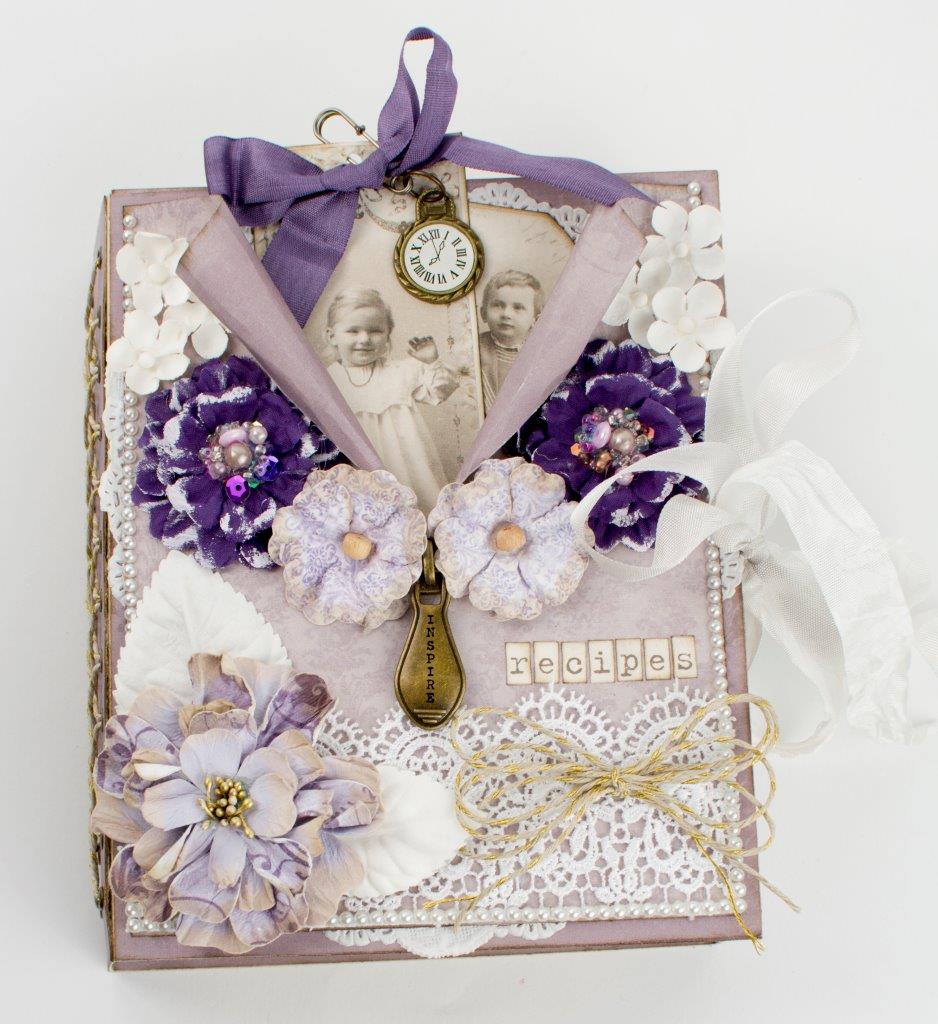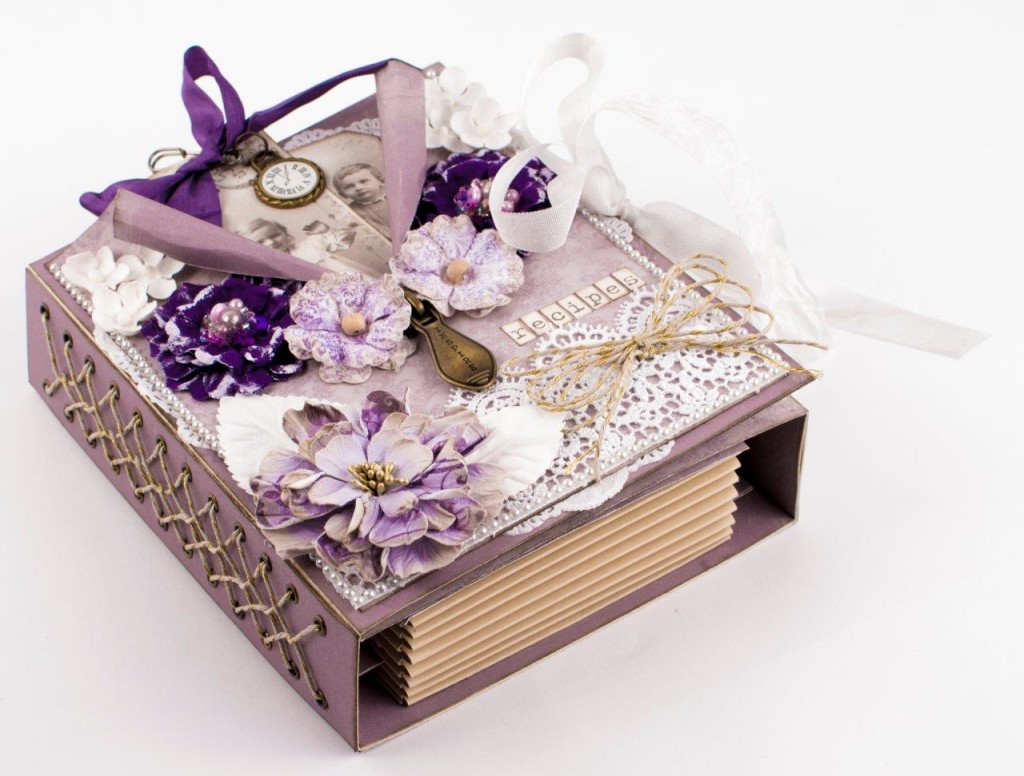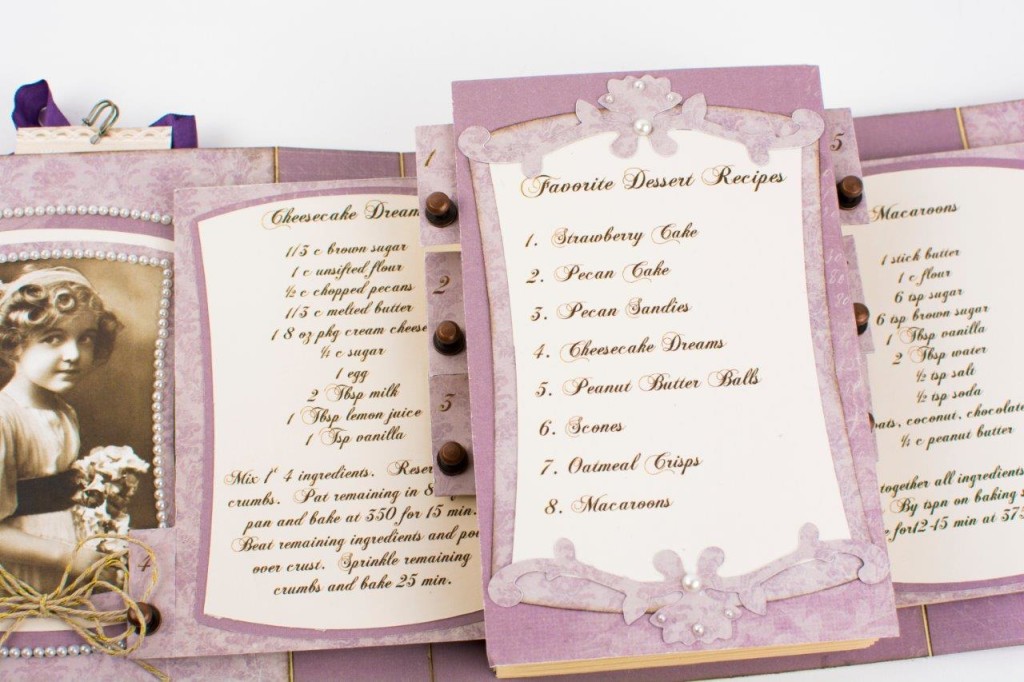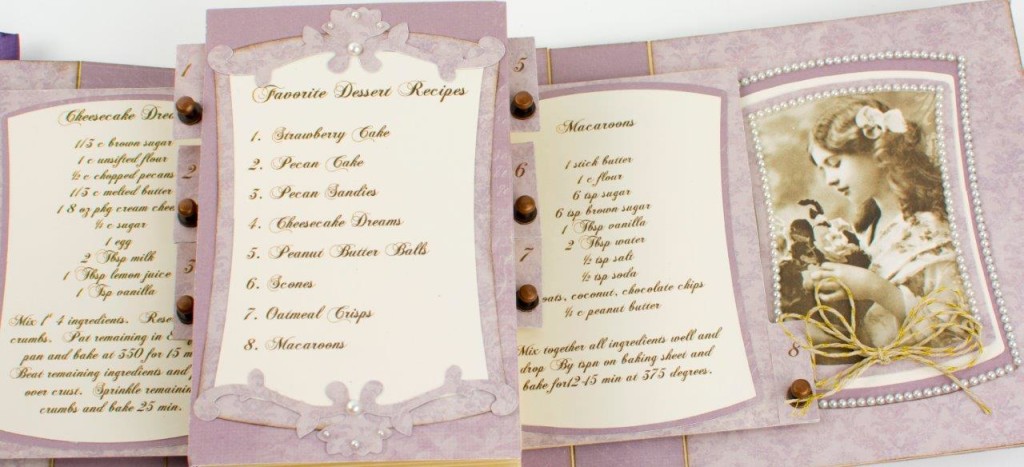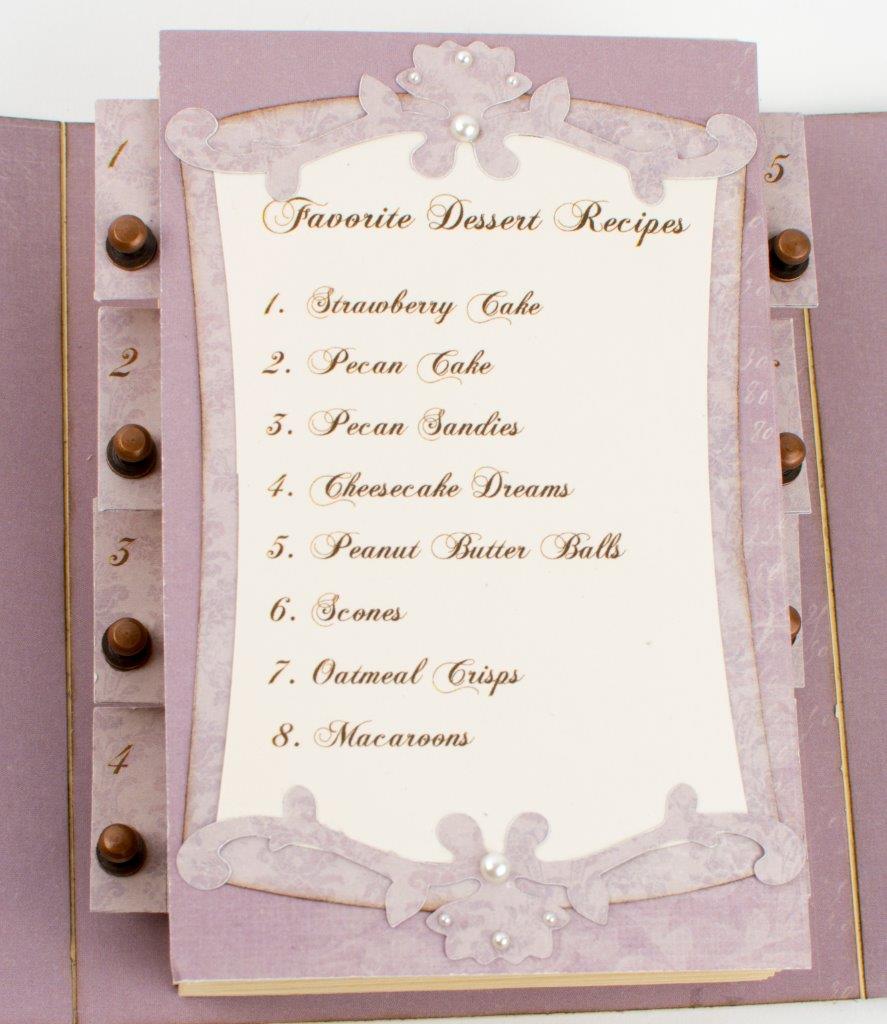 Here are some close-ups of the beautiful vintage Pion Design photos: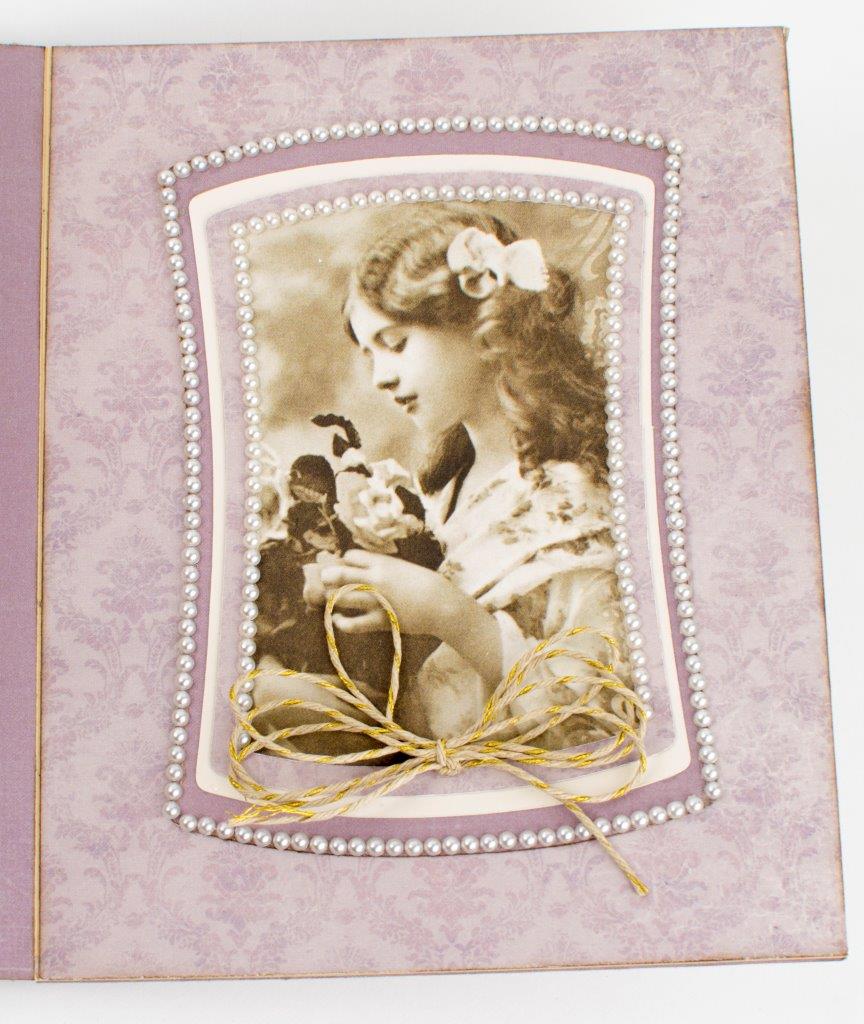 So if you're planning on using the manual template, here is the template for the 6″ x 9″ accordion folded pieces with the cut lines demonstrated.  The pieces should be folded such that the cut lines are "valley" folds.   Blue lines are cut lines and red lines are score lines. You can see with the update that not every valley fold is going to be cut.  Since there are 4 cards per side, only 4 sides will be cut on each piece.