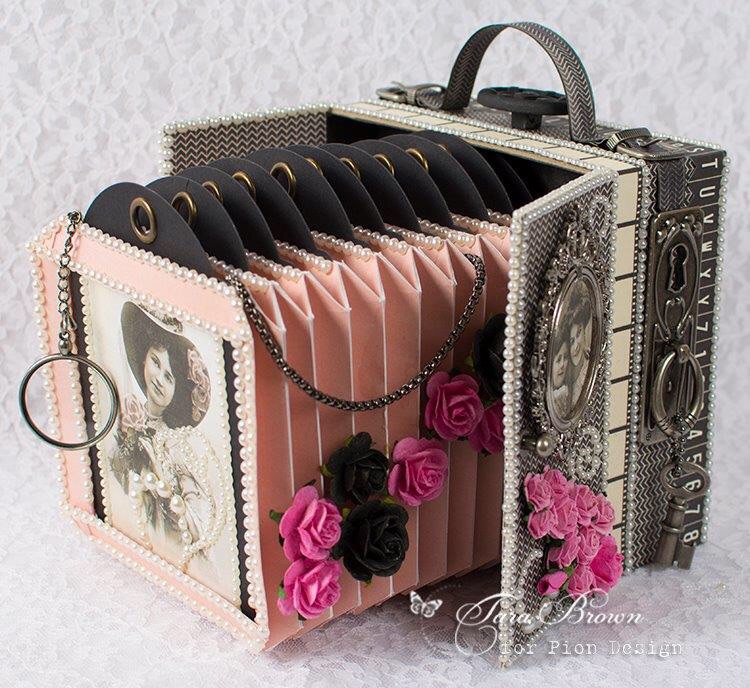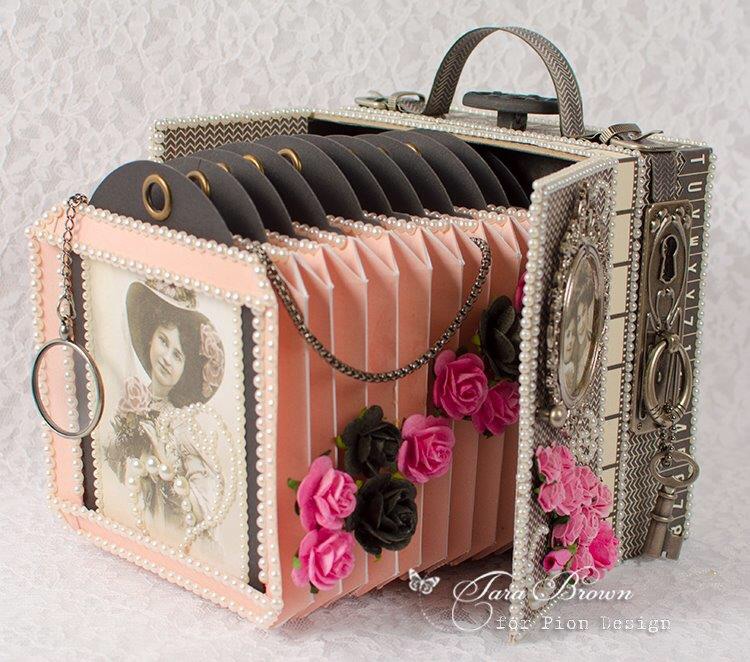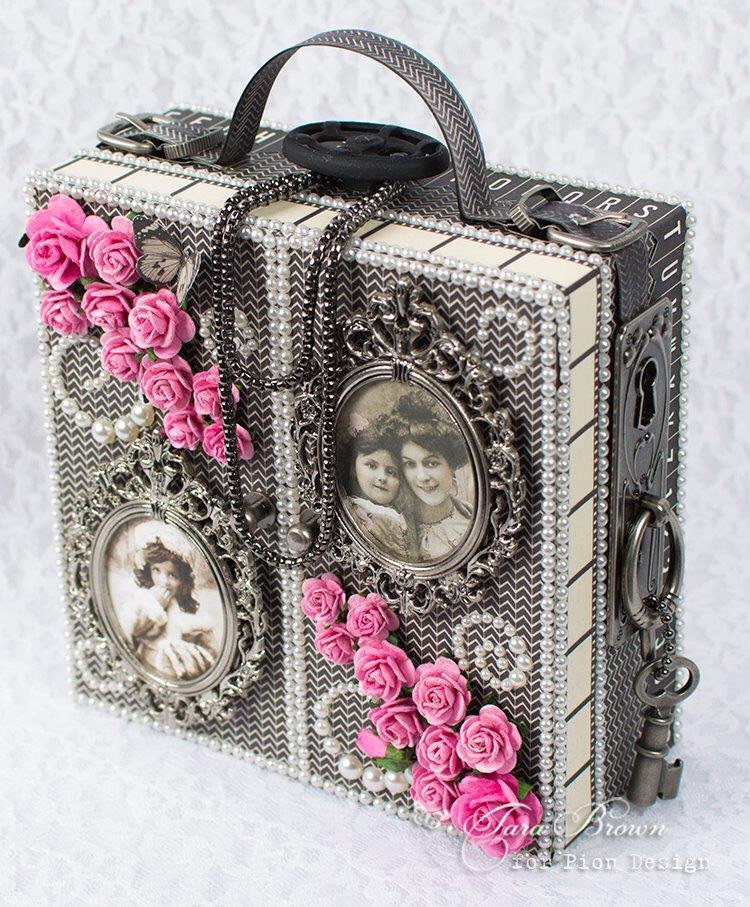 Hello!  Today I am excited to show you a new design. I made this project to showcase Pion Design's new paper collection Mister Tom's Treasures, and this post can also be found on their June 1 blog here.
So it's a vintage accordion-style camera that holds removeable photos or tags.  The chipboard case has doors on the front, and when they are opened, the camera pops out.  It can then be compressed back into the case and the doors closed.  It's a great, unique way to showcase some of your favorite photos.  I don't have a tutorial or templates or cutting file for it just yet and it will likely be a while before I post any new tutorials as I am practically crafting "out of a suitcase" as we are preparing for a move to a different part of the state the end of June.  But it is a fun project and I'll do my best to post a tutorial for it soon if anyone is interested.
Best wishes for a great week!
Tara