Both of these cards were made for Pazzles to present at CHA to correspond with their partnership announcement with Spellbinders.  Yes this was wonderful news and a great merger!  The Pazzles blog post featuring these cards can be found here, and the Spellbinders cutting files are available here.
This jeweled wedding card was made using Flower Frames paper from Pion Design and uses a "Fun Folds Cutting File"  from the Pazzles Craft room that can be found here.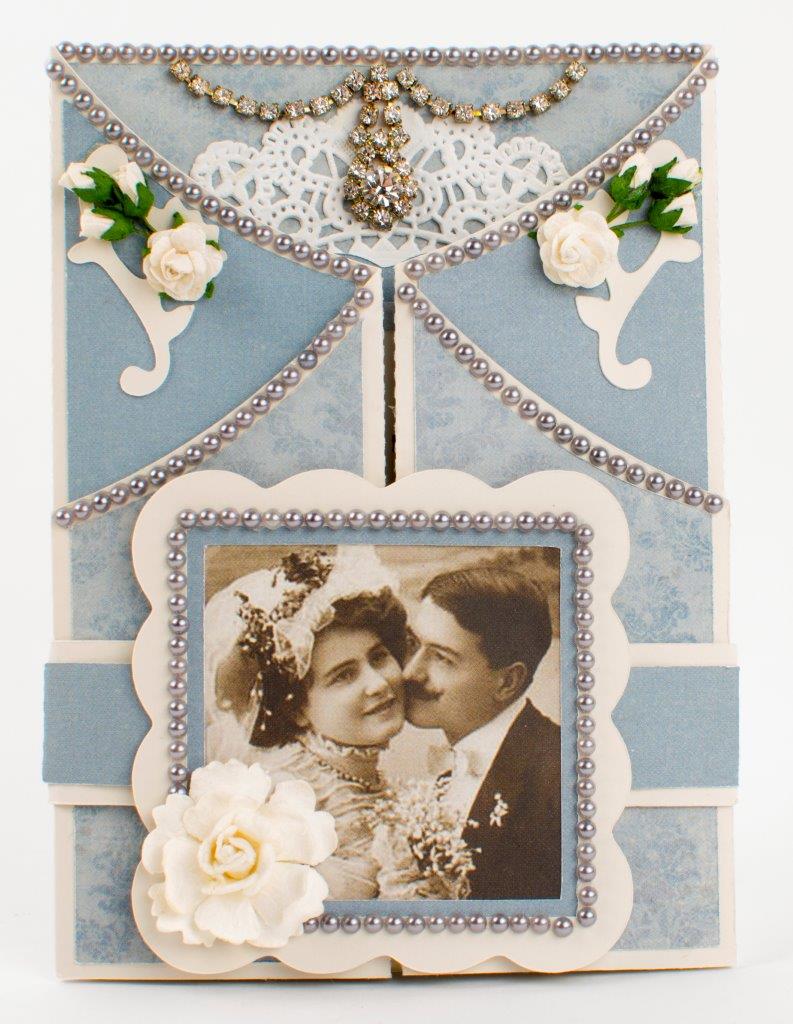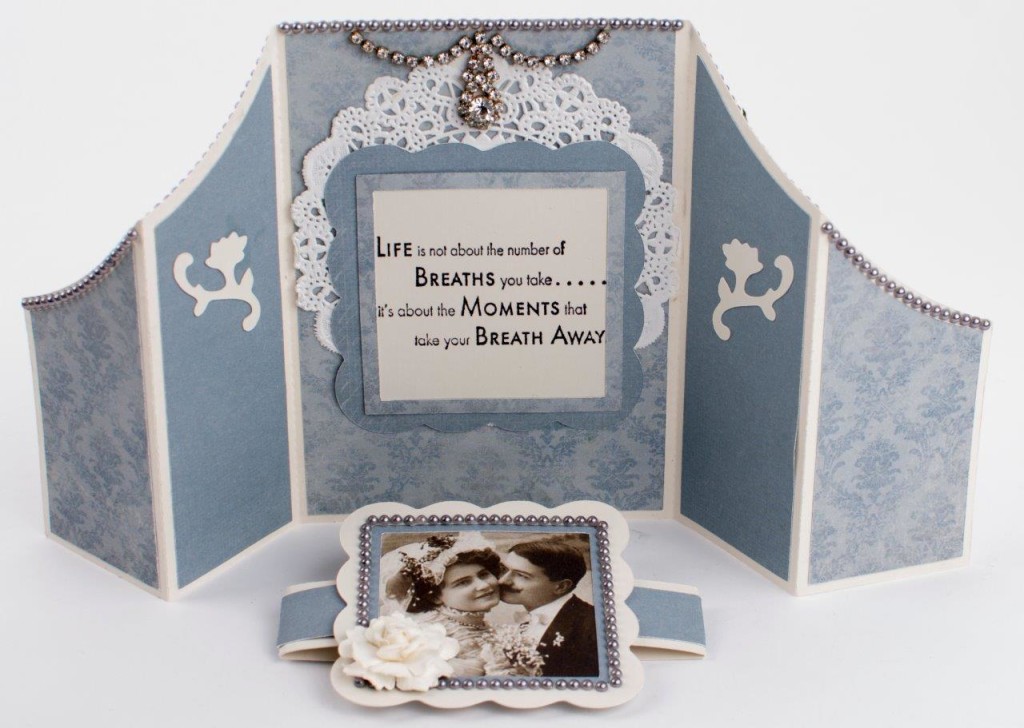 This masculine pocket card was made using a Spellbinders die, cut with the Pazzles Inspiration.  For Father papers from Pion Design were used for this card.