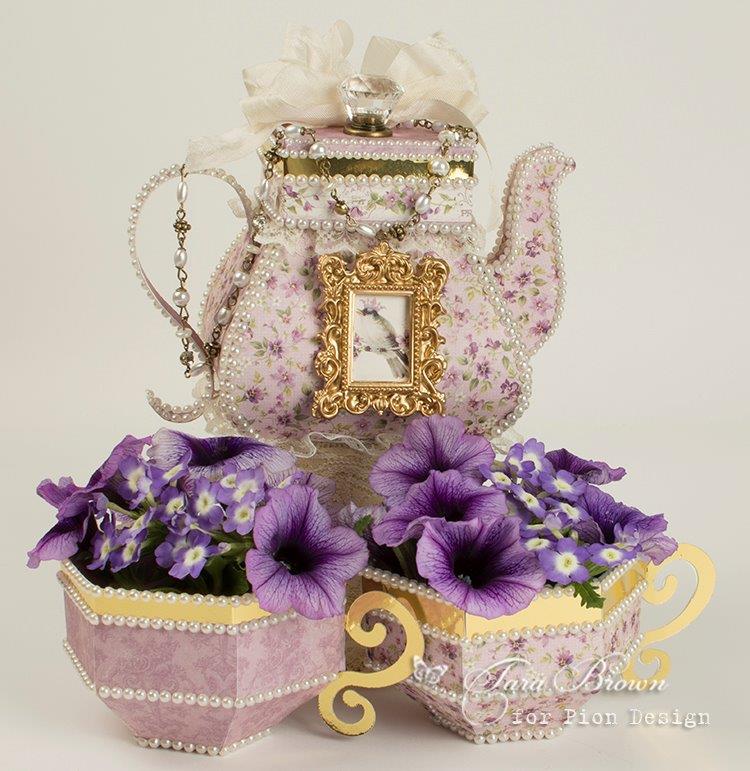 Hello!  This papercraft tea set was made using Pion Design's new Scent of Lavender collection and can be found on their April 28 blog here.  I used cutting files from Pazzles that can be found here.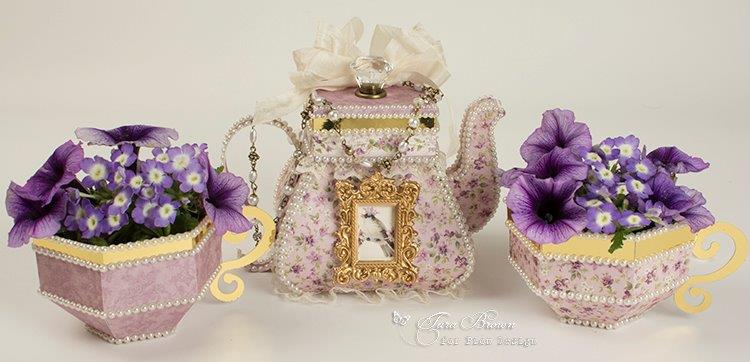 The tea cups are filled with real purple flowers and the project is such a wonderful centerpiece for a formal tea or lunch. I put a transparent plastic liner inside each of the paper teacups to hold the soil and flowers and just sprinkle a little water on them daily for freshness.  It's simple, but is a fun and elegant project.

The top of the teapot lifts off and can be used as a box or to hold more flowers.  I chose to leave it as a box to store sachets of loose tea leaves and small infusers.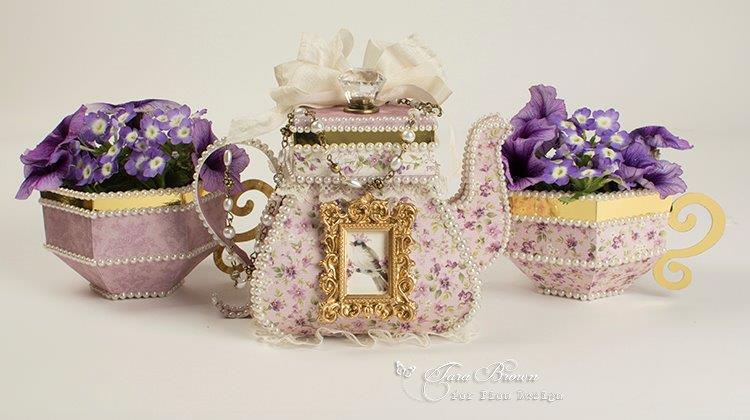 Now I want to introduce you to a preview of Pion Design's newest, upcoming masculine paper line which is sure to be just as amazing as all of their other masterpiece collections!
"There are places where time stands still and moments of everyday life have been preserved for future generations, and with this in mind Pion Design proudly presents a preview of our upcoming collection Mister Tom's Treasures."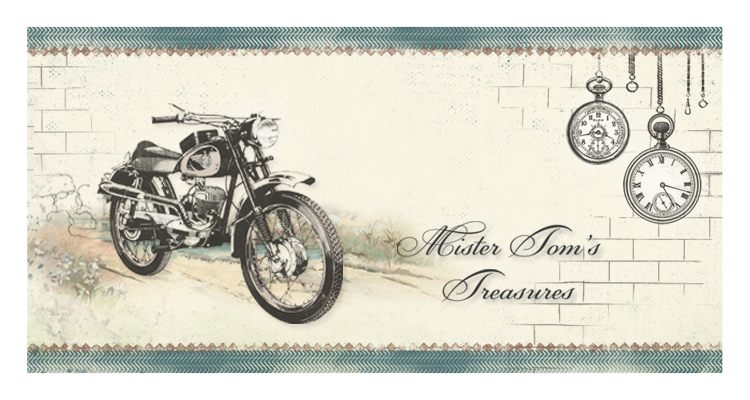 As these Spring days unfold, take time to reflect on the beauty around you and the many blessings of life.
Tara