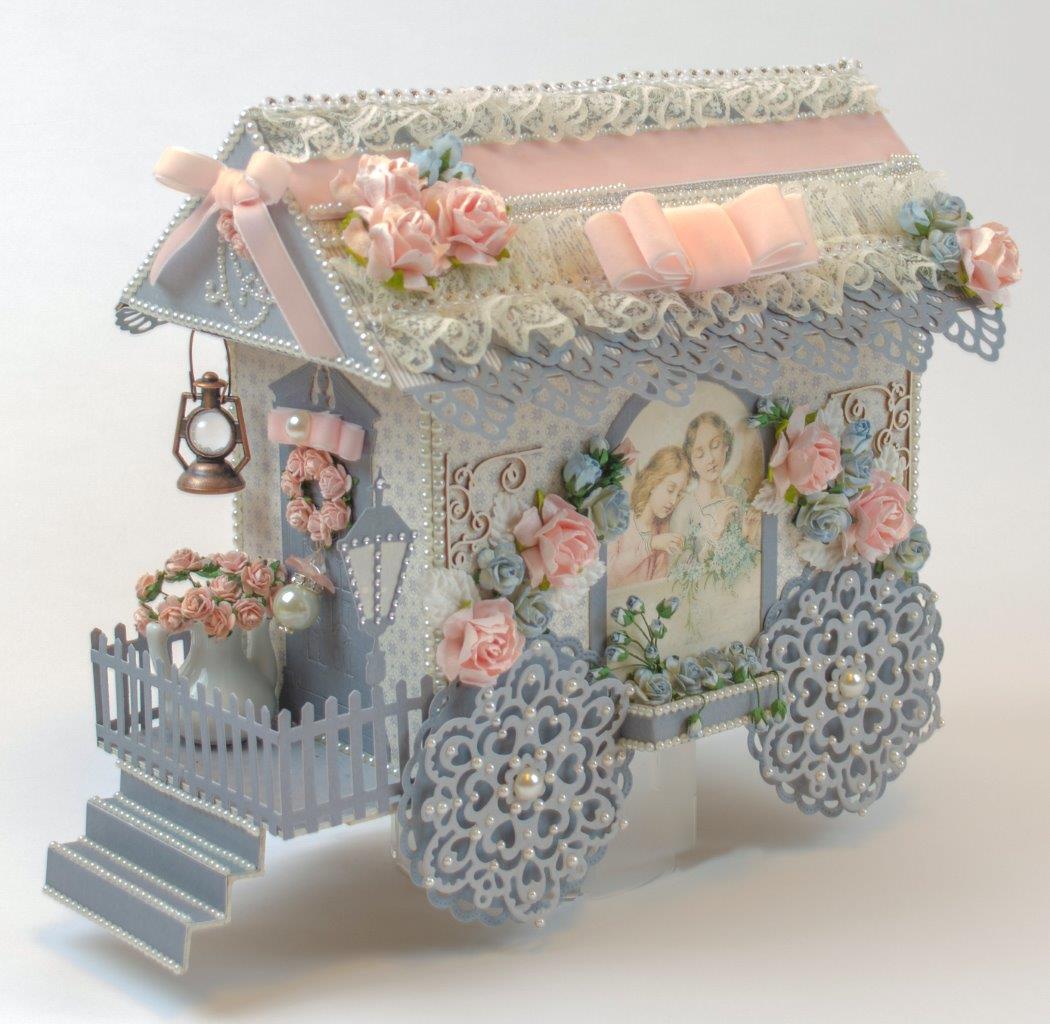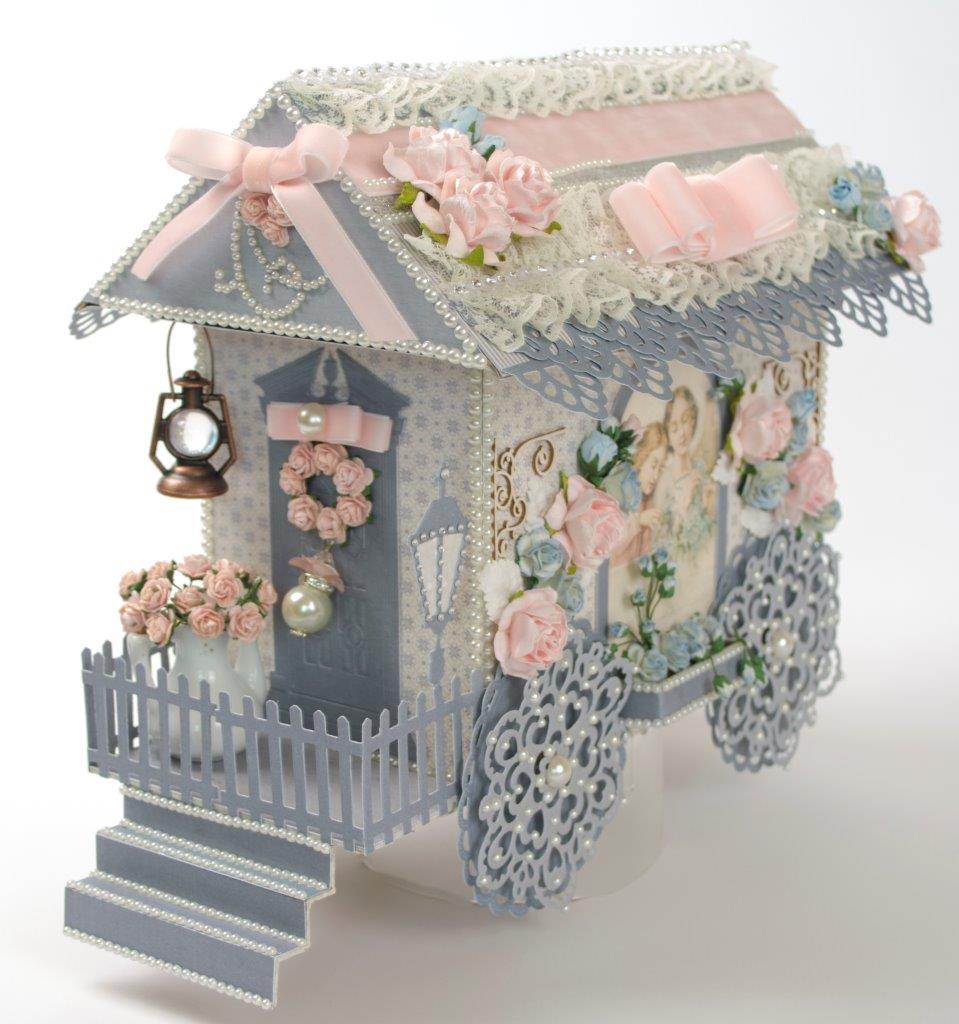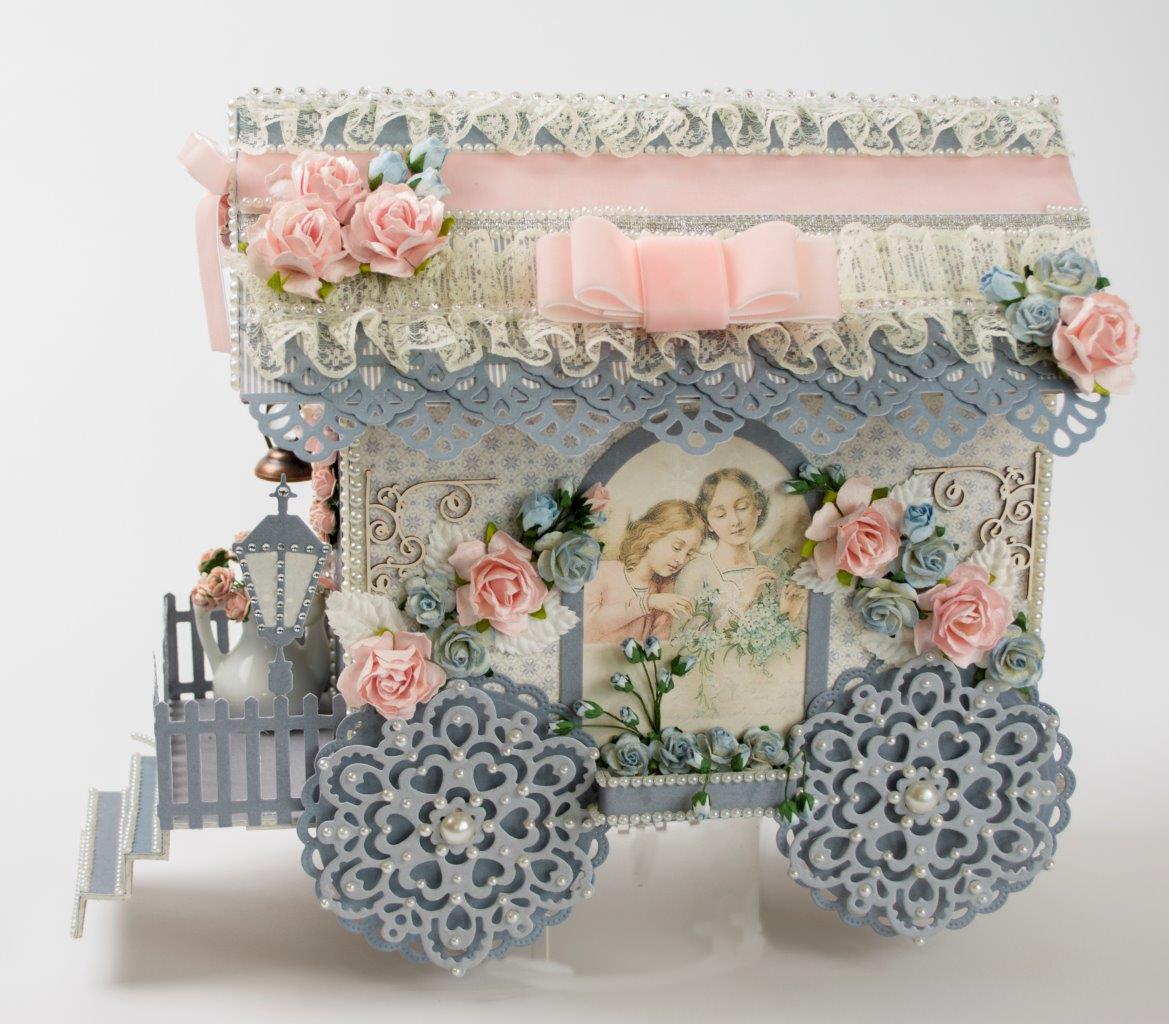 Glistening Season is Pion Design's newest collection and the colors are cool crisp gray-blues and chocolate browns and the images feature angels and wintry scenes. The project is also being featured over on the October 9 Pion Design Blog here. This wagon has a paper hinge so that the roof can stay attached but will swing open to reveal a good sized gift space measuring 7 3/4″ length by 4″ width by 5″ height. It's constructed of chipboard and then covered with these heavenly papers. I used dies for the wheels, roof shingles, door, windows, fence and lamp post. It's hard to believe we are approaching the holiday season again. We are preparing to move so I haven't had much time to craft, and many of my crafting supplies are packed up so I am scrounging to find materials and tools to use. May each of you have a wonderful day and enjoy the cooler Fall weather.
Tara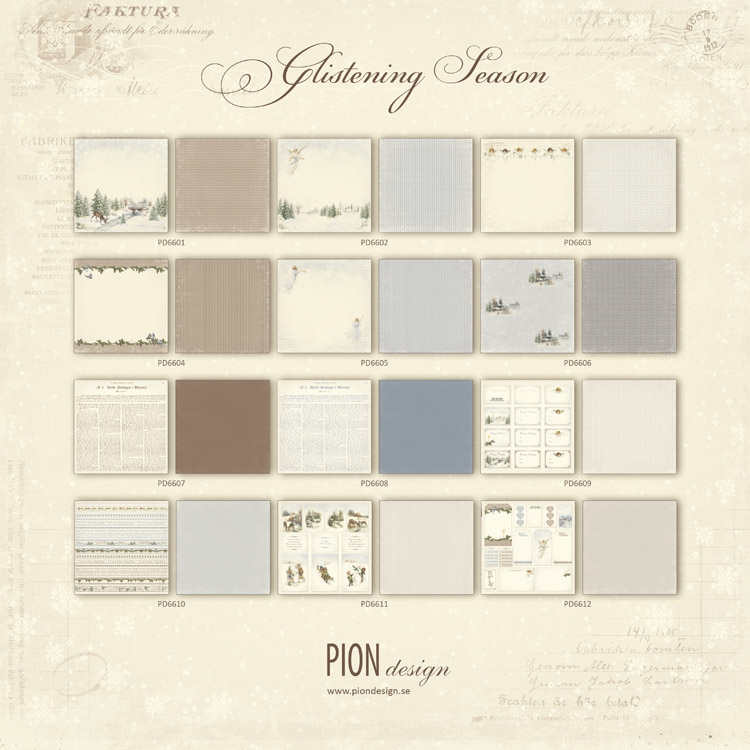 To embrace the peace and serenity of the Winter and holiday season Pion Design is releasing the paper collection Glistening Season, a collection capturing the natural beauty of Winter. With paper names such as Peacefulness, Scripture and Coming home you will find that this is a collection brimful of Winter spirit. The adorable images and patterns of churches, angels and snowbound fields make this collection a sought after alternative to the more traditional Christmas collections. So allow the Glistening Season to bring a harmonious feel to every crafting project this upcoming Winter!
Glistening Season consists of 12 double sided papers in the size 12×12″ as well as 6 single sided papers in 12×12″ with 4 designs in 6×6″. The collection is also available within the collection Memory Notes, for fast and easy journaling in an instant.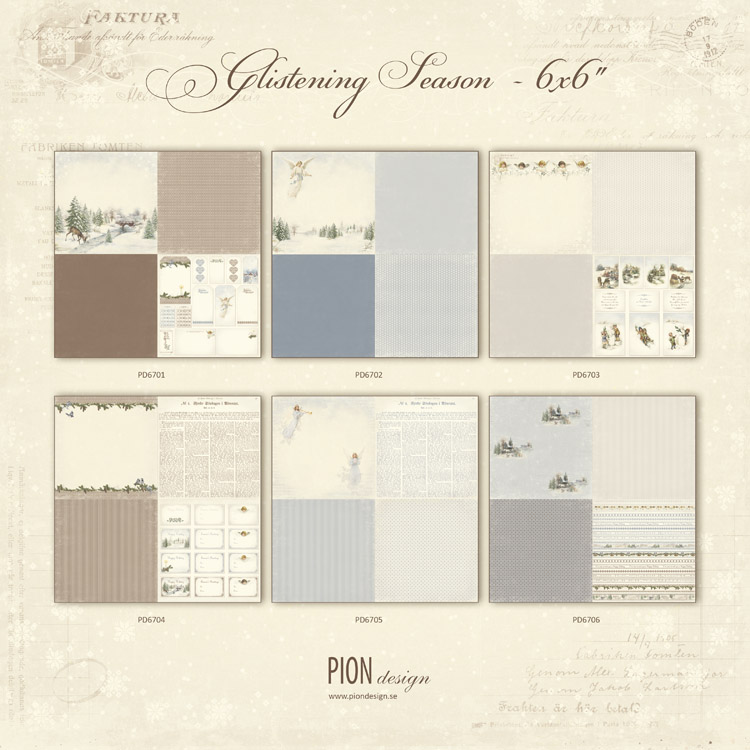 Memory Notes is intended to make memory keeping easier. The 12″ sheets are single-sided and contains both familiar and new designs in the different sizes 4×4″, 4×6″ and 3×4″ for increased versatility.