This cake was handmade using ivory card stock and Pion Design's Flax paper from the Vintage Garden collection.  The soft blue of Flax is definitely one of the most beautiful colors I've ever seen. My mother's church is having a ladies lunch in July and she is using a wedding theme for her table. She gave me a piece of her gorgeous ivory and blue china to match when making the cake and I was happy that the Flax was such a great match.  You can check out this project over at the Pion Design blog here.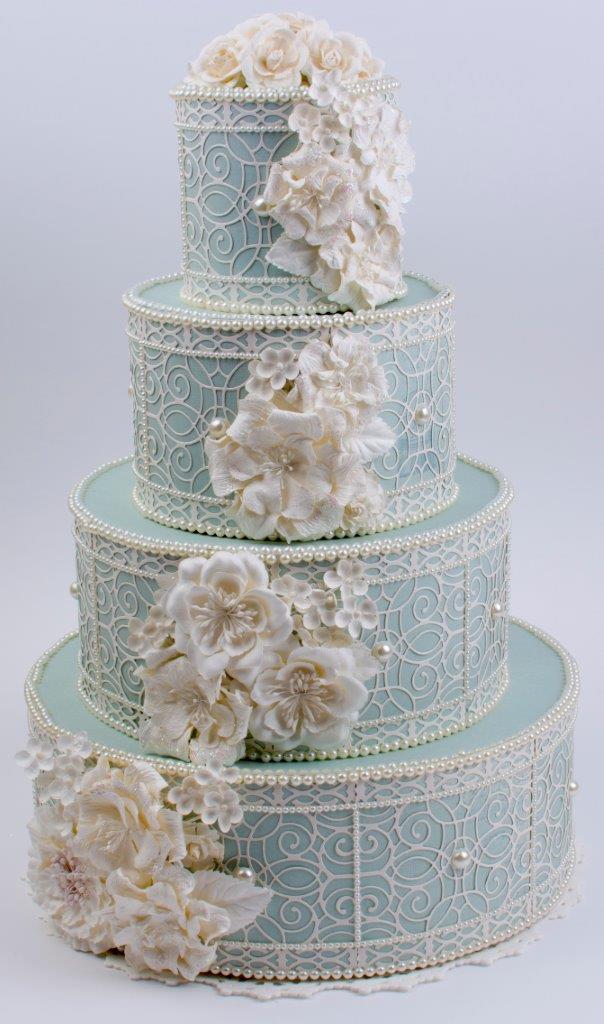 Now I would like to show you Pion Design's newest collection called "My Precious Daughter."  It has recently been released and it is just wonderful!  How tender and special this collection is!  The pinks and purples are my favorite colors to work with and the images are heavenly!  Pion Design makes their collections in 12×12 size, 6×6 size (great for card-making), and their Memory Notes come in assorted sizes that work well for tags, albums and other special projects.  These different sizes make crafting so easy!  Many Pion Design papers are sold from my online shop and I am certainly going to make papers from this collection available in the near future!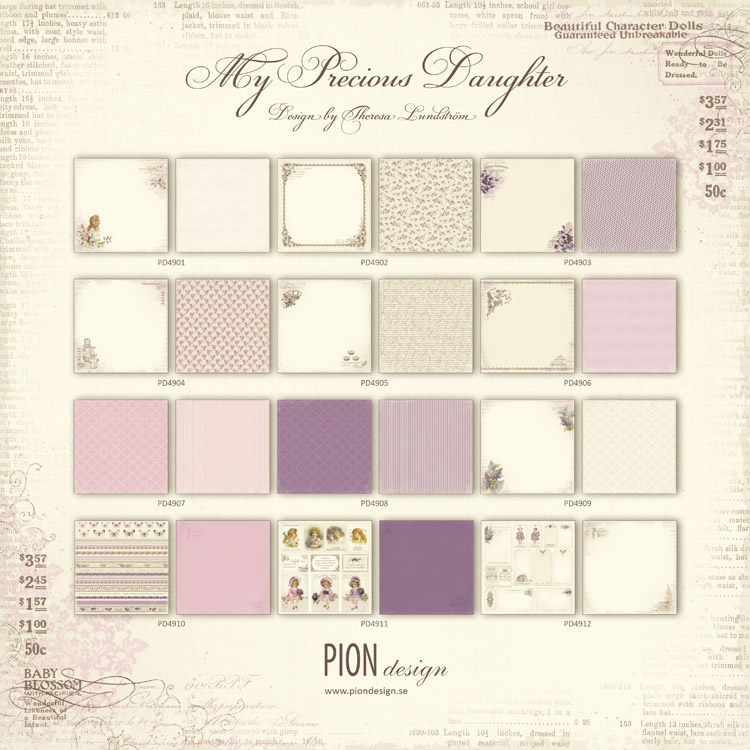 A daughter fills her mother's heart with unending love and there is nothing we will ever treasure more than the bound to our daughters. Pion Design is now presenting the paper collection My Precious Daughter, a collection dedicated to all the beloved daughters around the world. 
There will never be enough words to express the love and thankfulness of a mother, and with this paper collection we will be offered a chance to embrace and return some of the love that our daughters have brought into our lives. My Precious Daughter is a collection brimming with delicate flowers such as Pansies, Roses and Syringas, which together with all the exquisite patterns and images will help you capture and preserve some of the moments and milestones of your daughter's life.
My Precious Daughter consists of 12 double sided papers in the size 12×12″ as well as single sided papers with 6×6″ designs. The collection is also available within Memory Notes, for fast and easy journaling.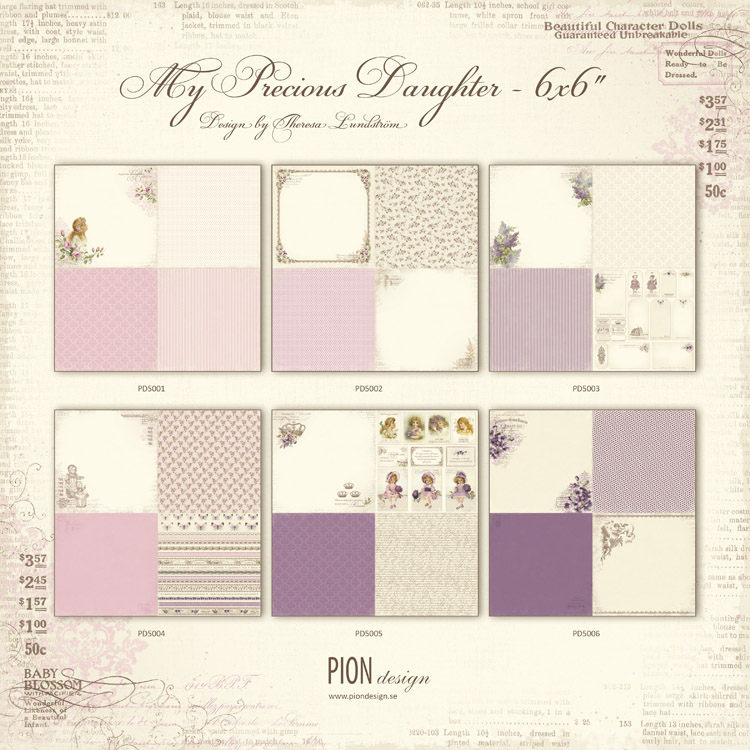 Memory Notes is intended to make memory keeping easier. The 12″ sheets are single-sided and contains both familiar and new designs in the different sizes 4×4″, 4×6″ and 3×4″ for increased versatility. So welcome to turn your own memory notes into future keepsakes!