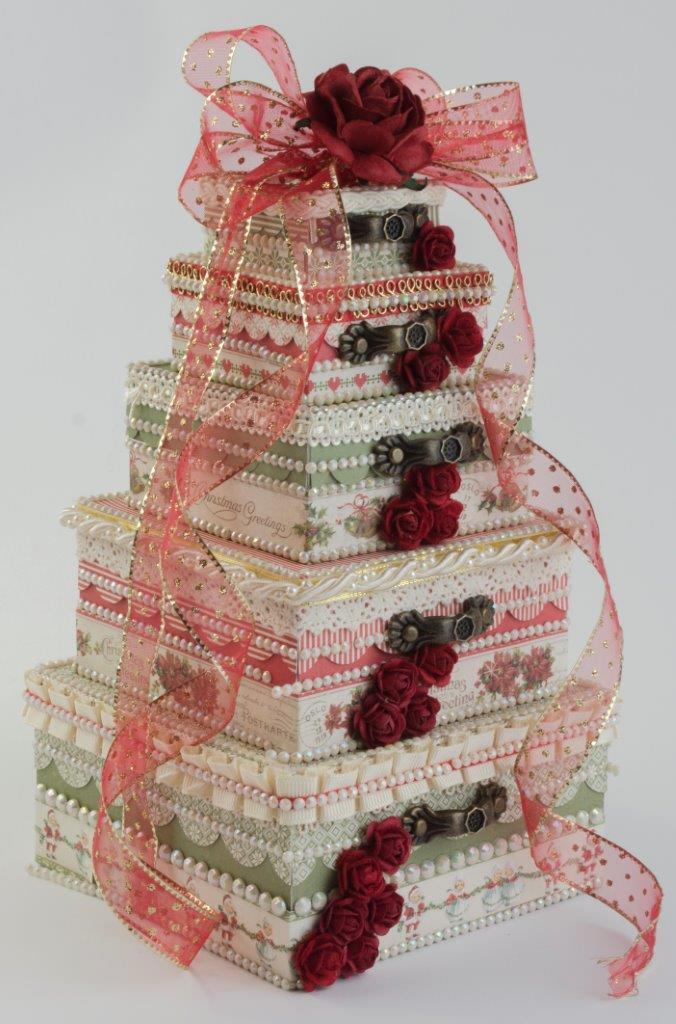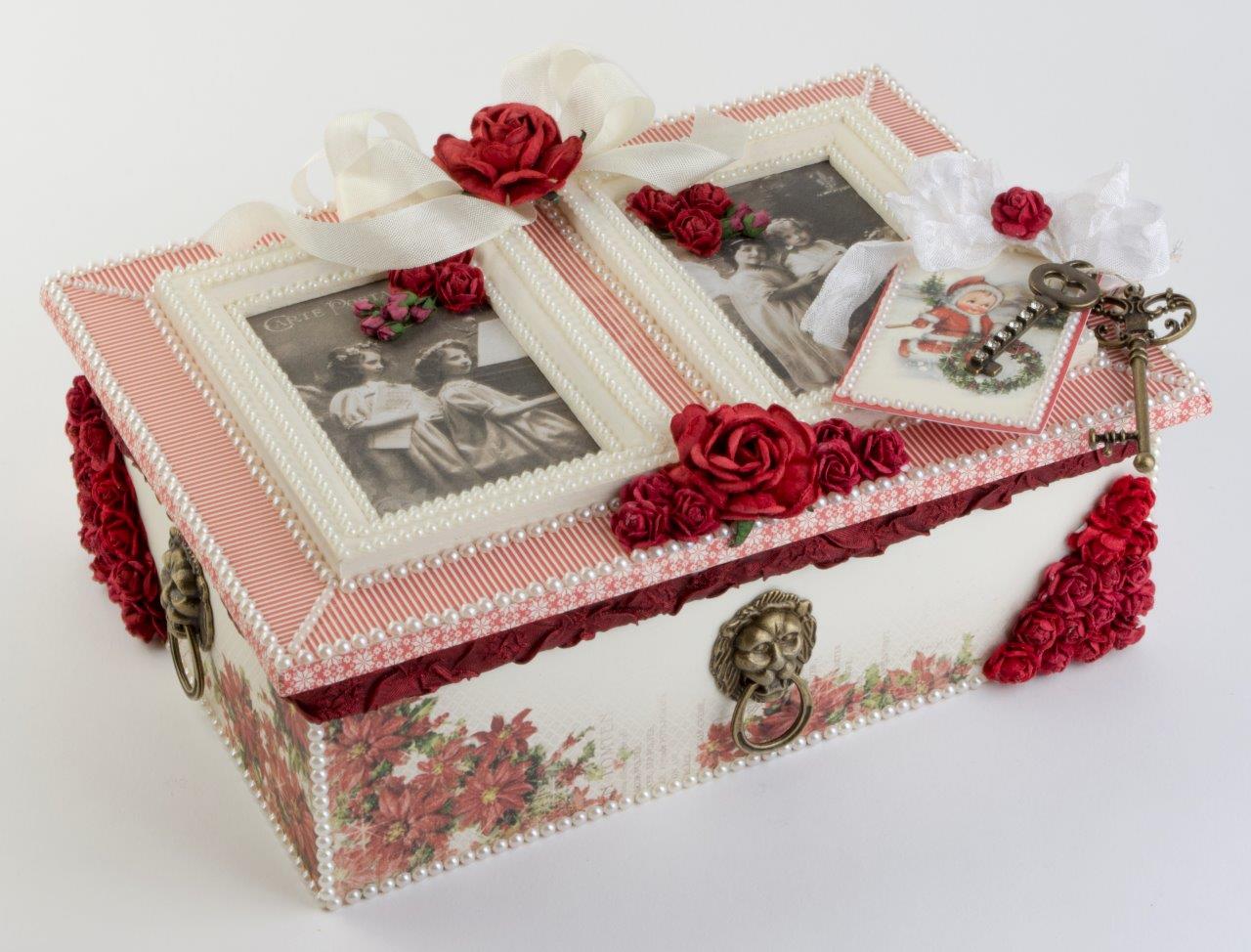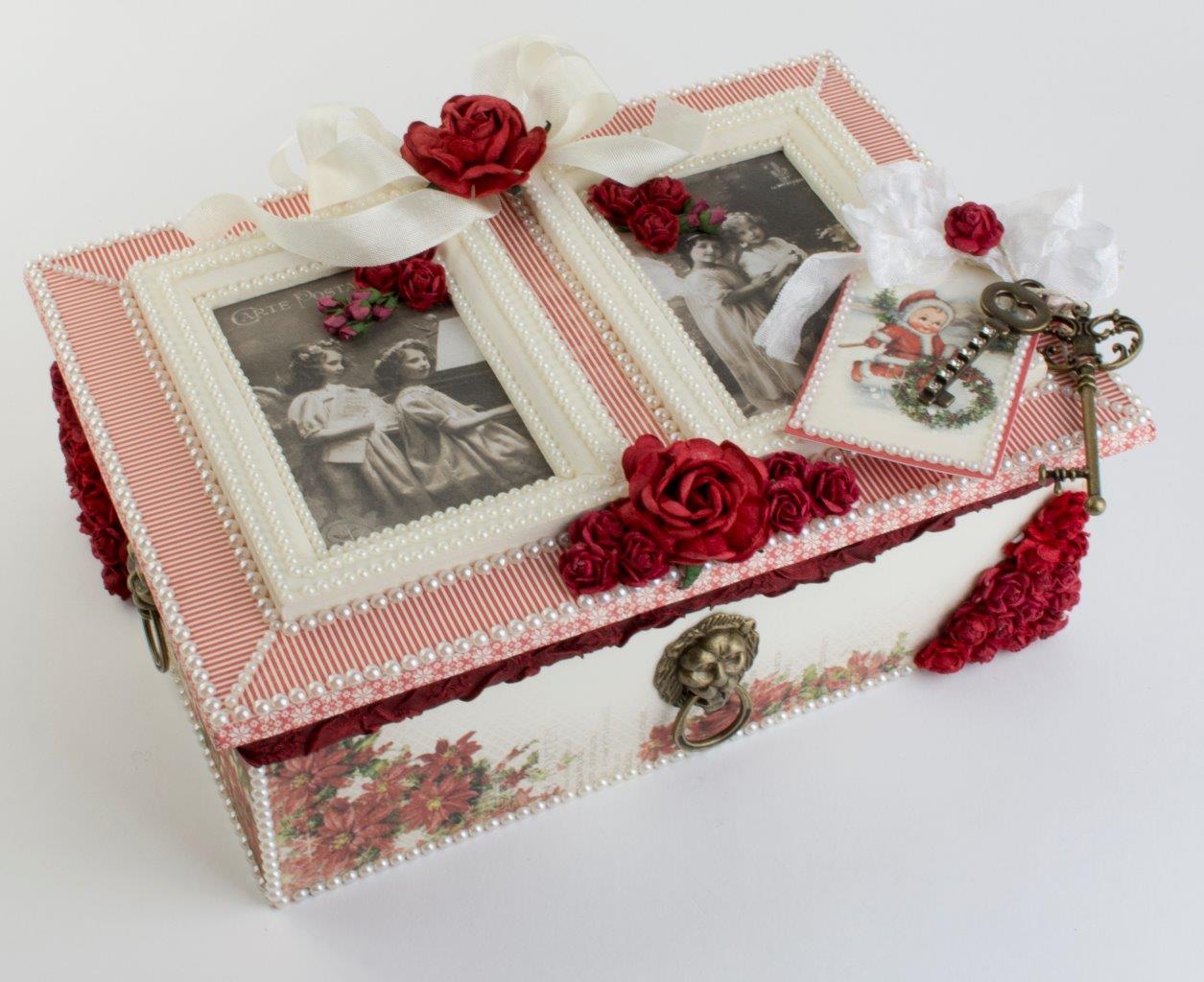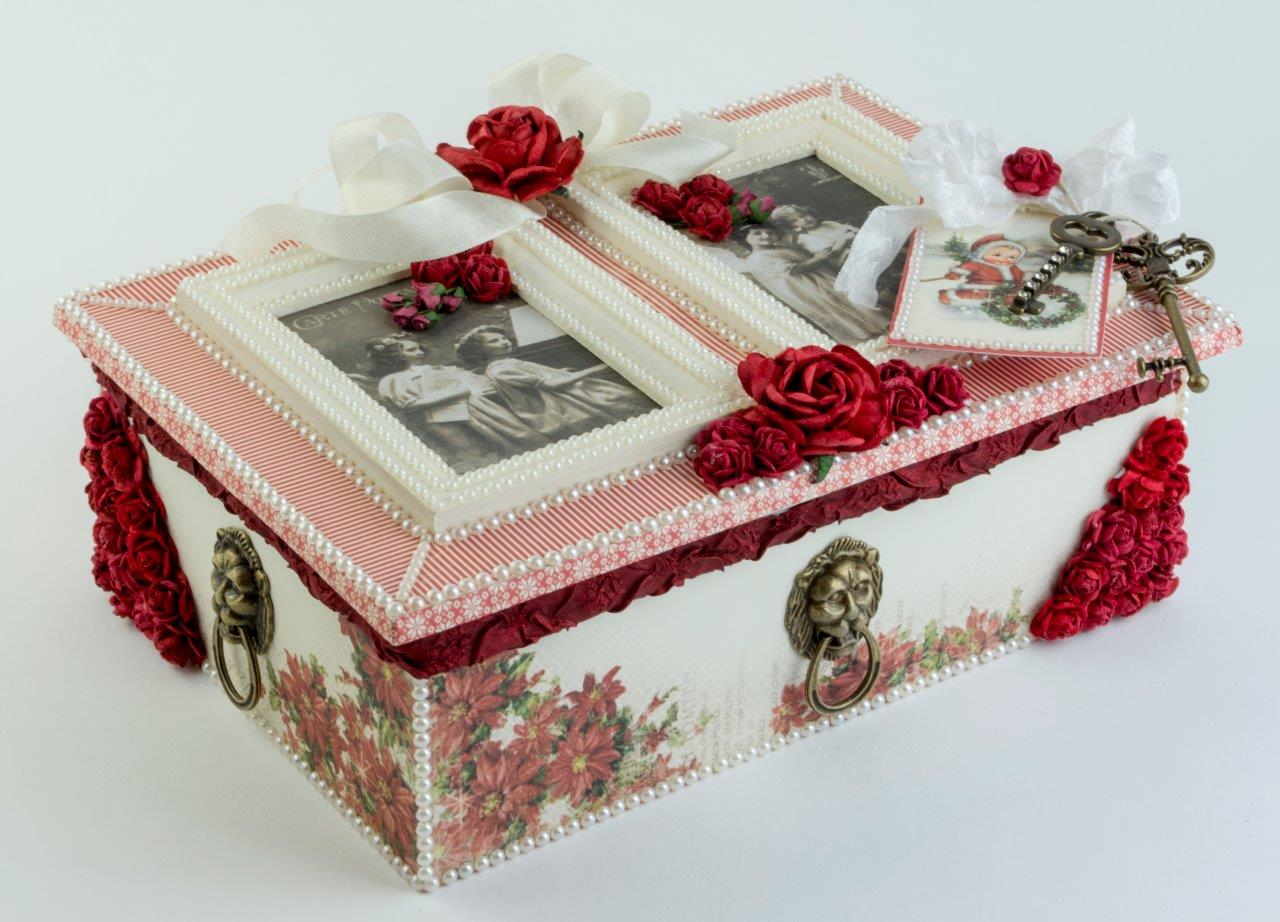 Hello! Pion Design has recently released their new Christmas paper line called "Christmas in Norway." These festive papers have the traditional red and green Christmas colors with some very precious and adorable images. Yes I know that it's difficult to think of the holidays when it's over 100 degrees Fahrenheit outside! But crafting with these papers has already put me in the holiday spirit! Consider using the paper to decorate special gift boxes as they are sure to be reused and treasured year after year. The top picture is a stack of varying size boxes made using the thicker Pion Design Palette and then covered with the new paper. The second box is a wood box that I found for a few dollars at a craft store – seriously less expensive than a Christmas gift sack! Cover the whole box with the paper and you have a very special keepsake gift box. These boxes will also be posted tonight at 11:00pm CST on Pion Design's blog here.
Christmas is magical, and on this year's wish list we find a Christmas filled with heartwarming moments and glistering snow. To embrace the spirit and celebrate the holiday season in a traditional way Pion Design invites you to a Christmas in Norway. With patterns, images and colors inspired by our childhood christmases, these papers are certain to make the holiday merry and bright. Santas, bells, Christmas flowers and useful labels for your home made gifts make Christmas in Norway the perfect paper collection for the season.
So welcome to unwrap the magic of Christmas with this inspring collection!