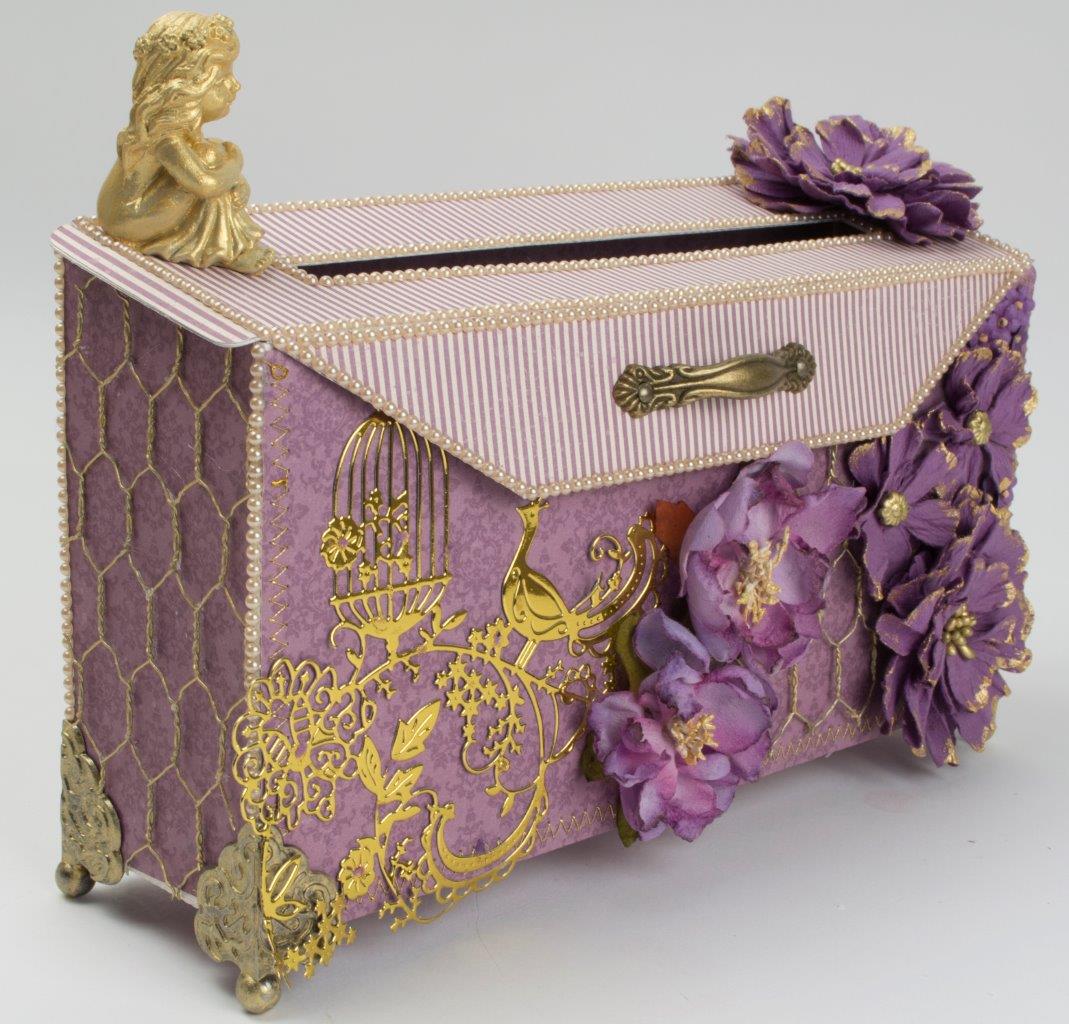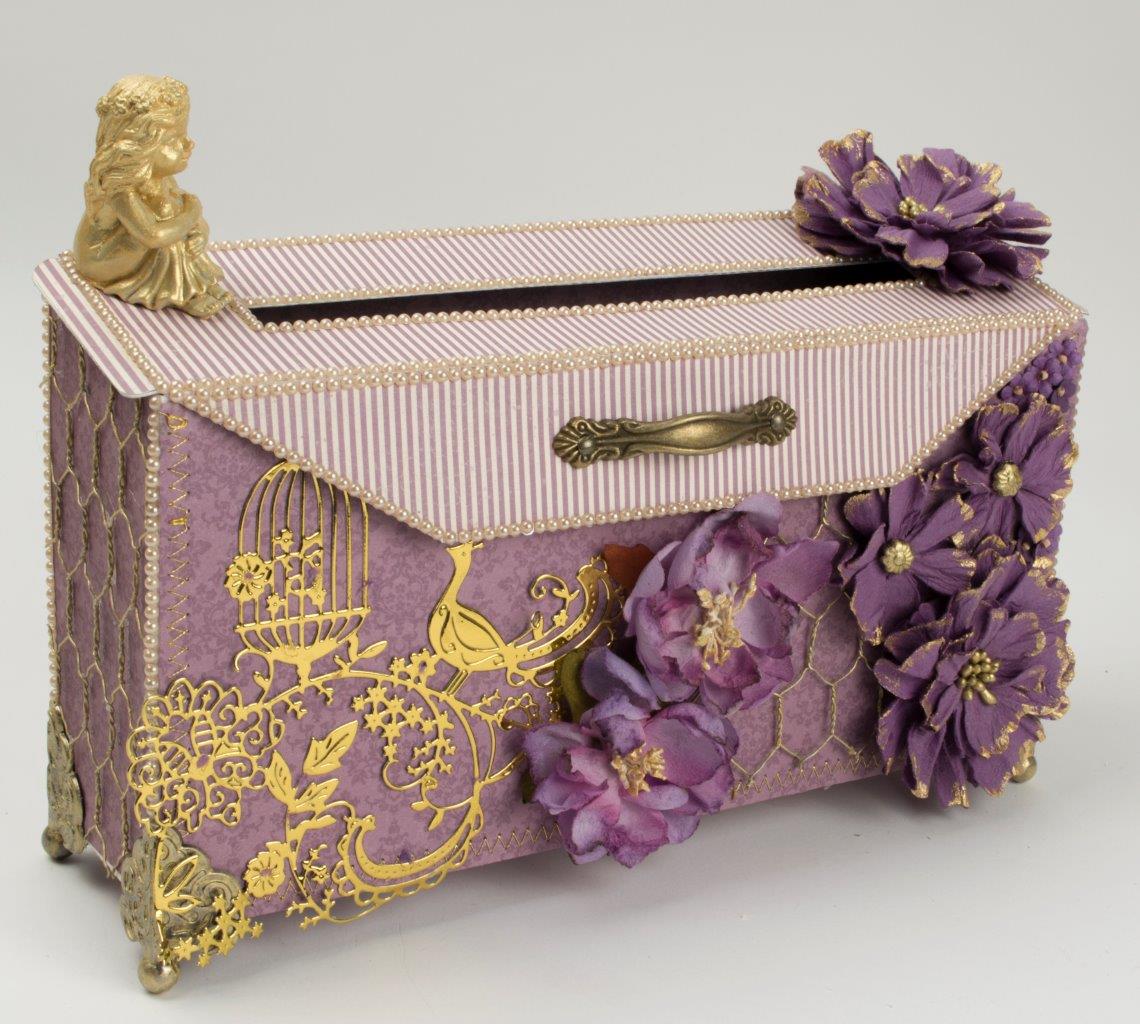 The projects I'm posting today are ones I have done before but I remade them for Tattered Lace Dies for CHA.  I've already posted some other projects I made for Tattered Lace, and these are the remaining ones.  The "Love Note Mailbox" project above uses papers from Pion Design's My Precious Daughter collection and the gorgeous die is from Tattered Lace.  The gold against the purple makes for a striking contrast.  I even found some gold thread for the stitching.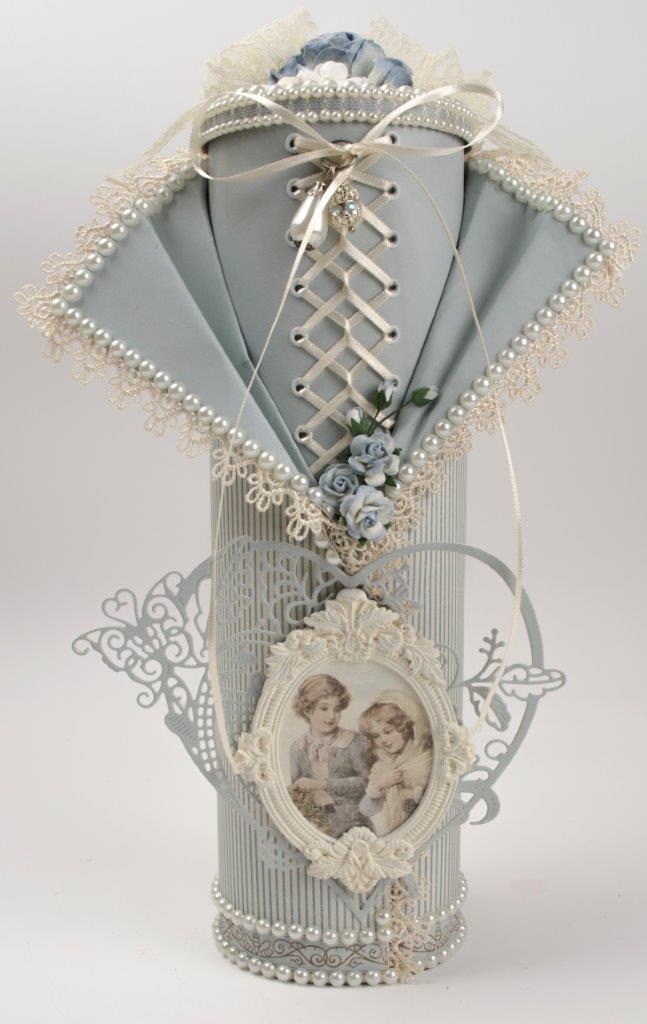 This Pringles can box uses Pion Design's Days of Winter papers. The heart die is another one from Tattered Lace.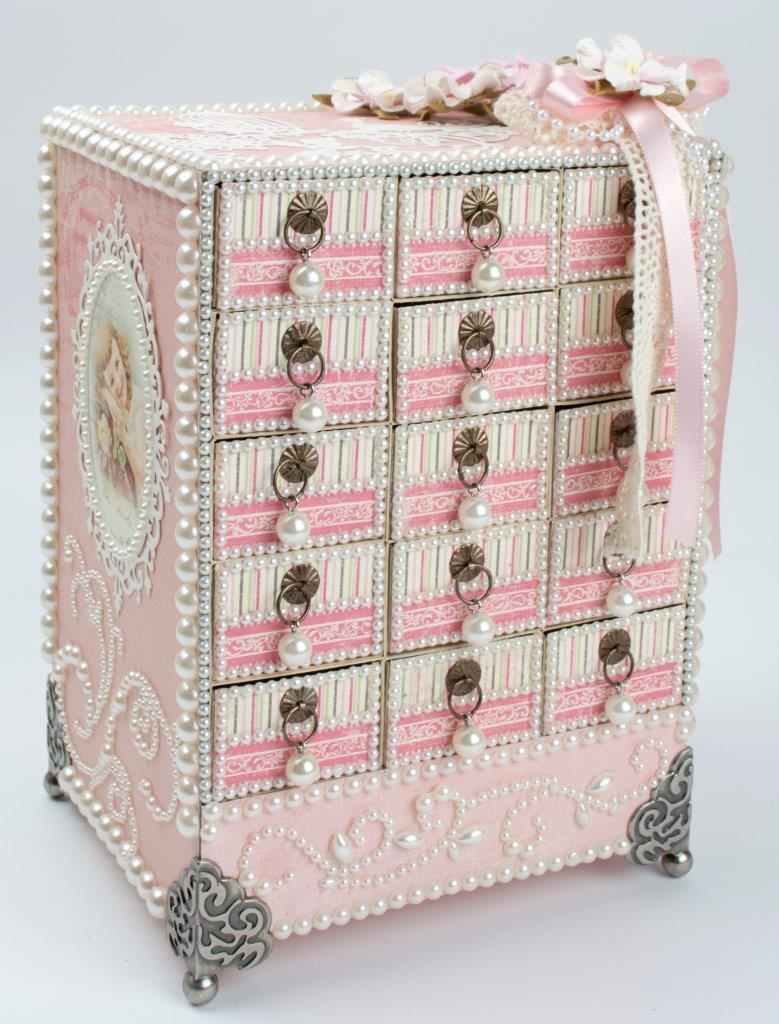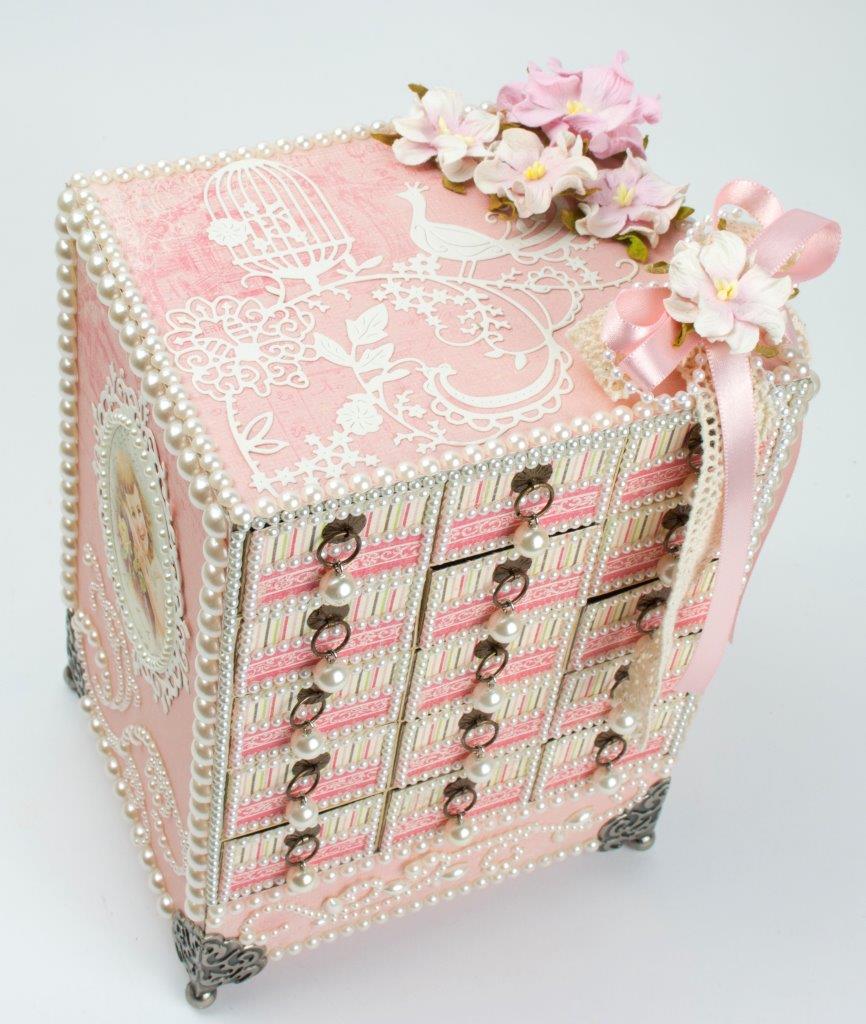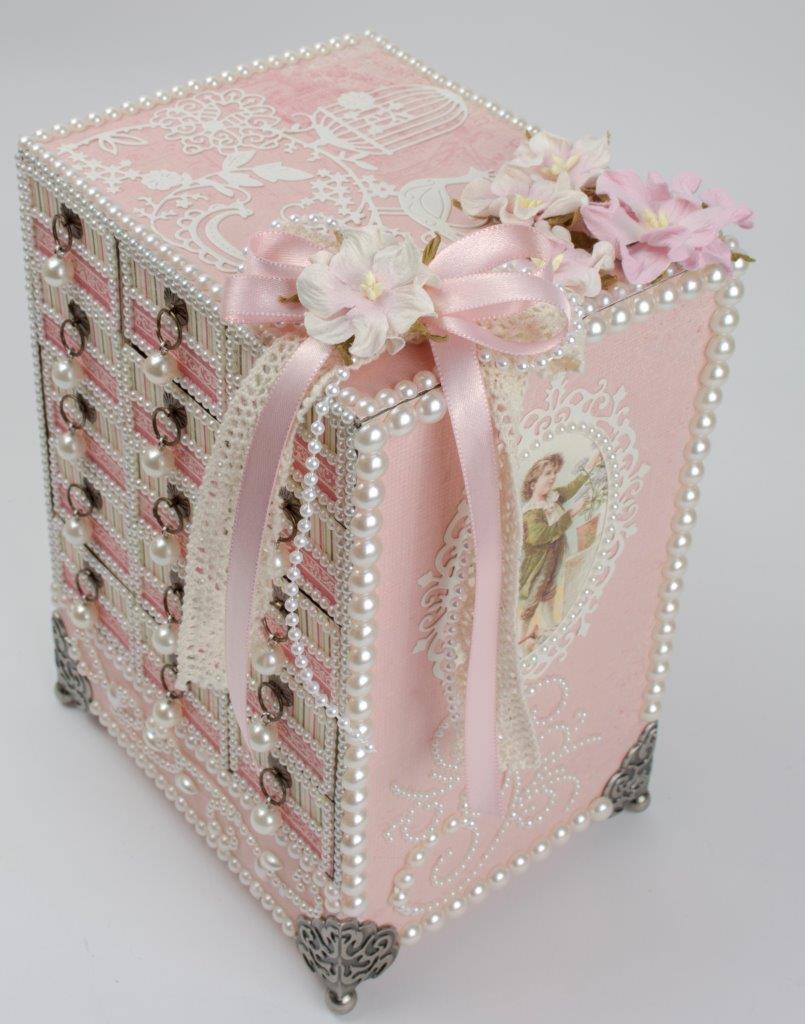 The above chest of drawers features Pion Design's Vintage Garden collection along with two Tattered Lace dies.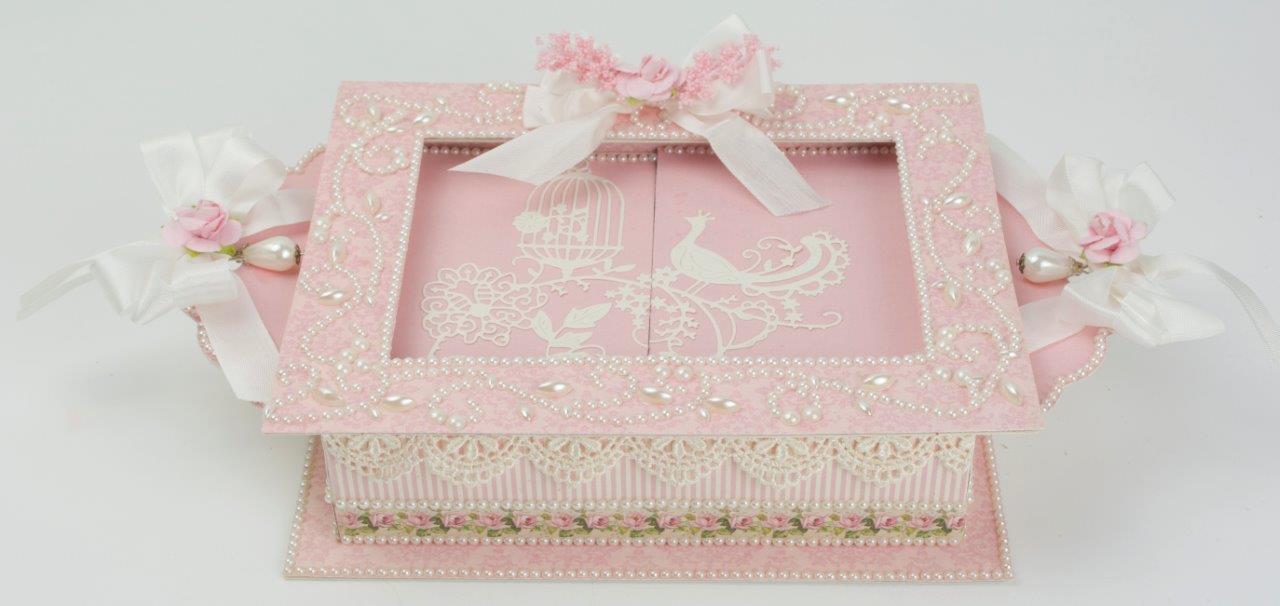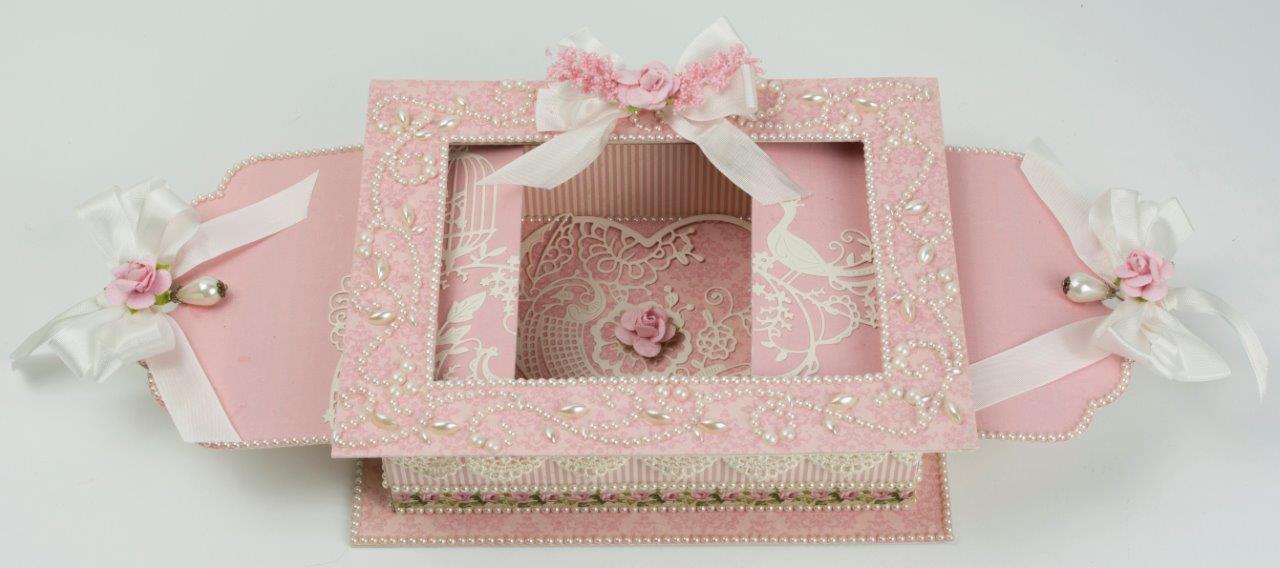 The sliding box is another of my designs using Pion Design's My Precious Daughter papers and it features two dies from Tattered Lace.  The tutorial for this project can be found here.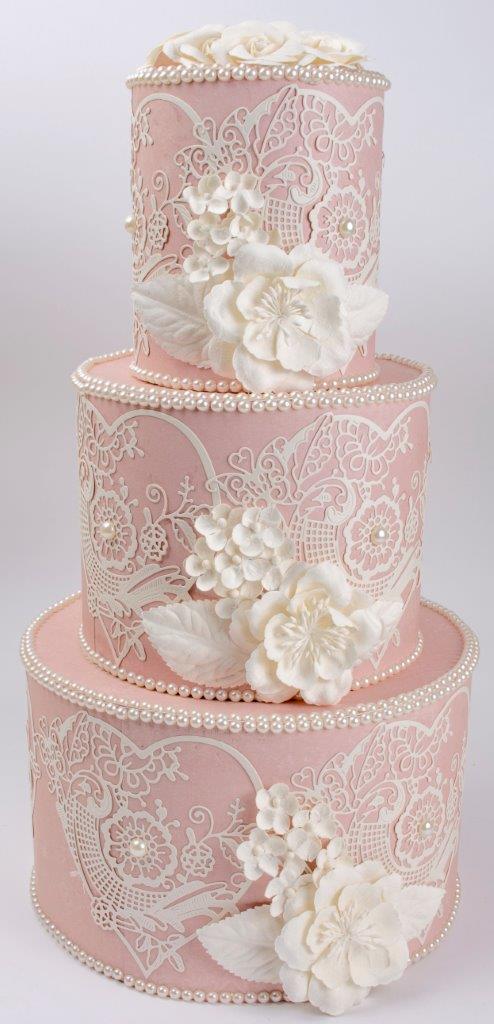 This last project is a big paper cake made with Pion Design's For Mother pink papers and decorated with a lovely repeating Tattered Lace heart die.
Last but not least, I want to introduce you to a new line of paper by Pion Design.  I'm very excited about it as it offers a wonderful alternative to card stock.  These thicker, solid-colored papers match all the Pion Design patterned papers.  I've already ordered a complete set for my online shop!
Pion Design never settles with anything but perfection, and when they heard that customers were looking to find solid basics to match their patterned papers, they decided to design and print their own, using the unique Pion Design color palette. The result is the collection Pion Design Palette, a wide selection of subtle colored premium papers that make a beautiful foundation for every crafting project and go together with their patterned papers perfectly.
The papers in this collection are of a heavier weight than their patterned papers and can be used for folding and altered projects or to add layers and dimensions to cards and layouts. With Pion Design Palette you will find it easier to craft your own story!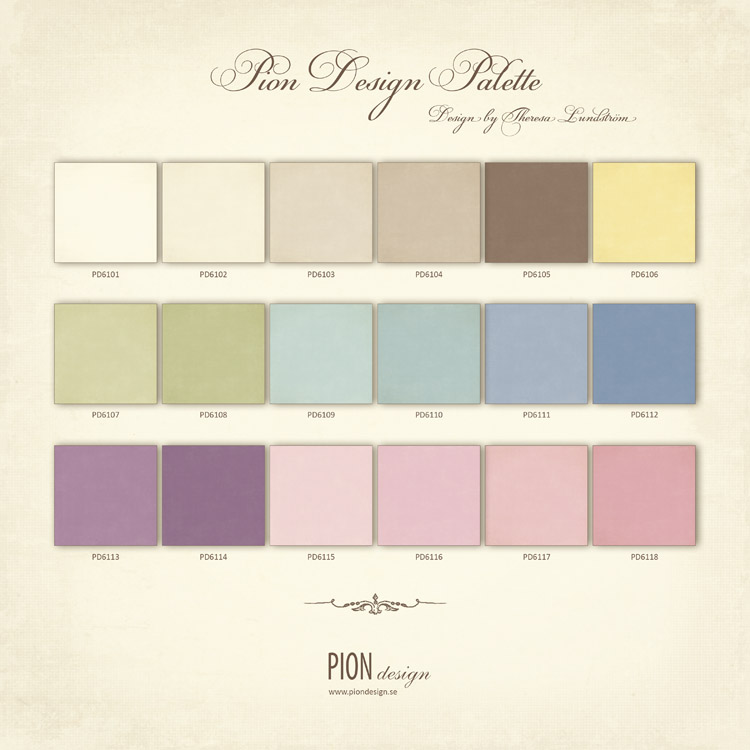 Pion Design Palette consists of 18 double sided papers in the size 12×12″.
A thank you from the heart for visiting!
Tara