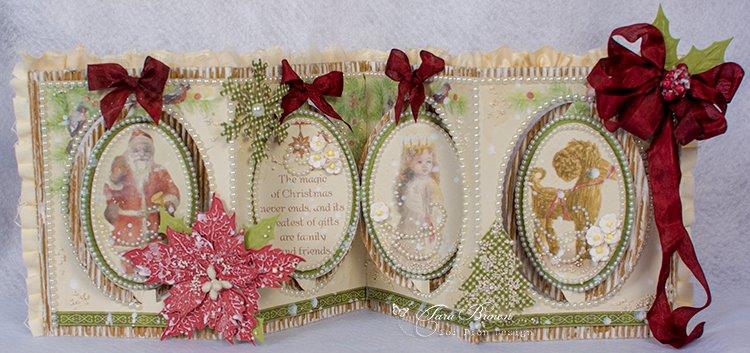 Hello!  This matching Christmas card and below cottage were made using papers from Pion Design's vintage Christmas Wishes collection.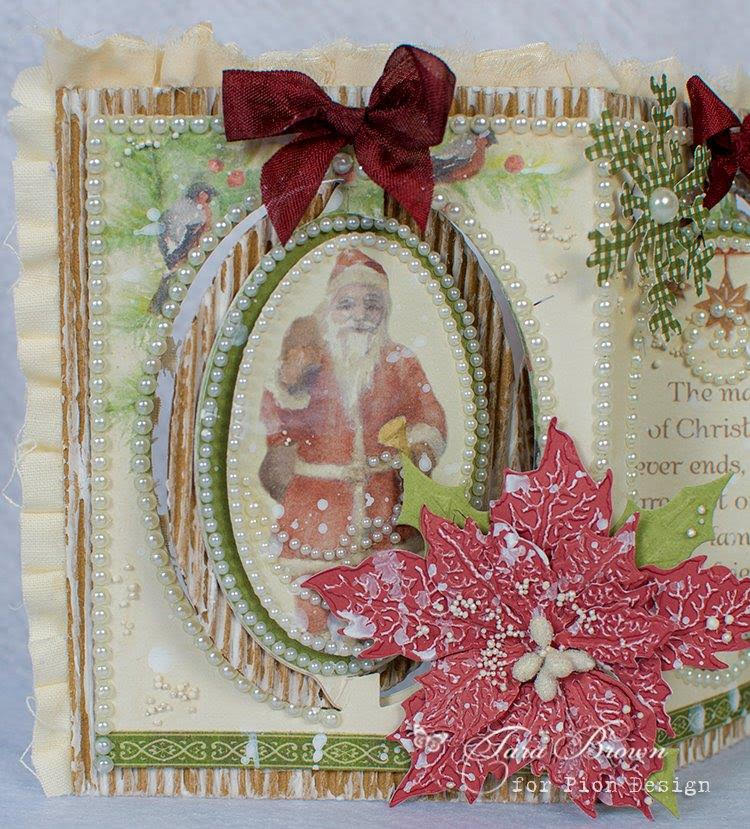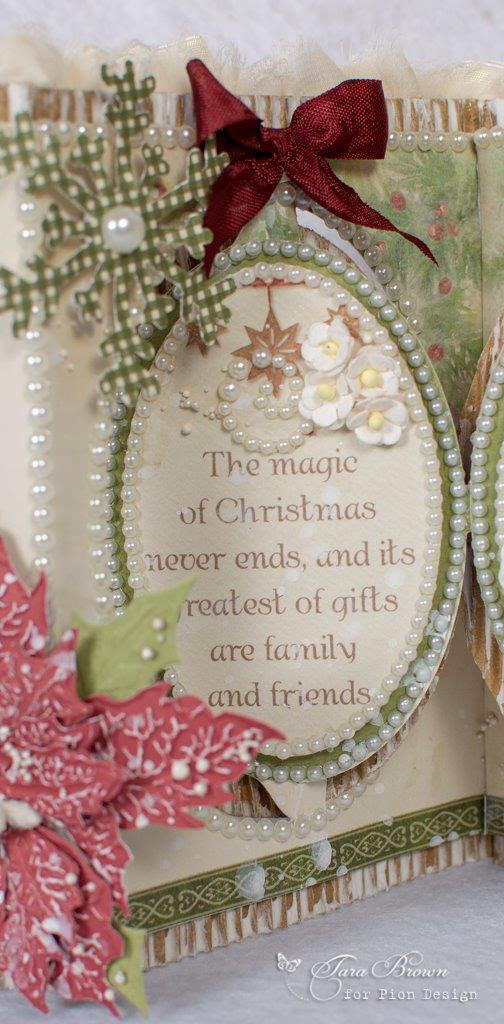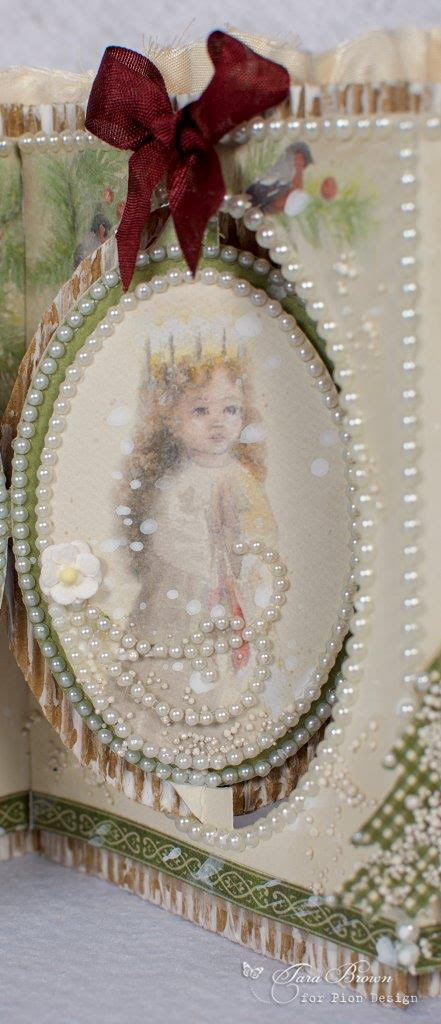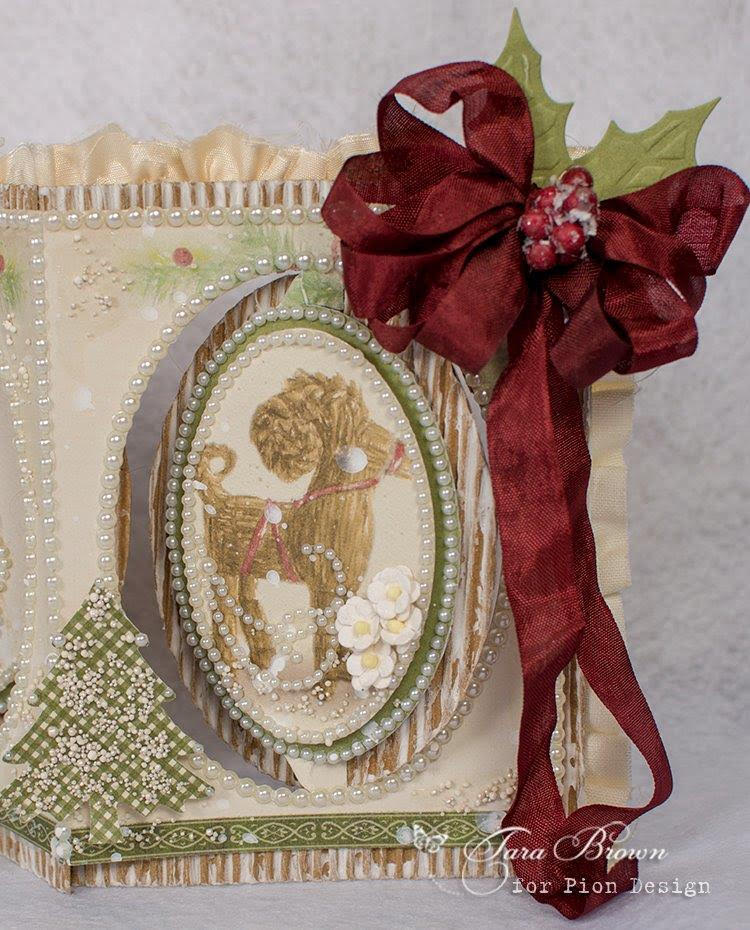 Accordion cards are great for displaying photos.  This card die by Elizabeth Craft Designs is easy to use and makes card making simple!  I am going to try to get my hands on some more of these accordion dies as there are other shapes that would be great to have.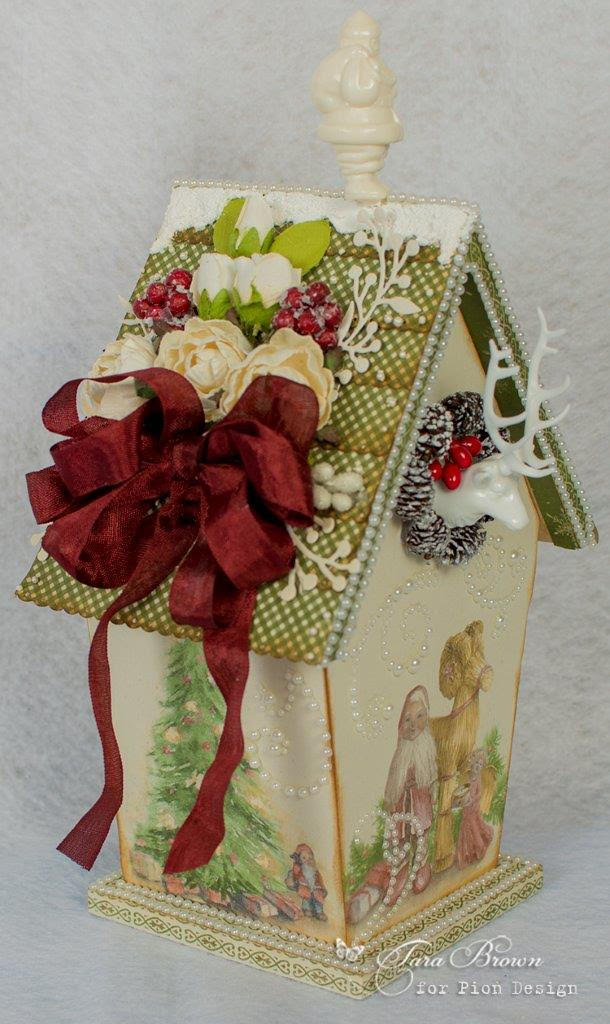 So this matching Christmas cottage is a wood birdhouse I picked up at Michael's.  I covered it with the gorgeous vintage papers and then added the Tim Holtz Idea-ology Santa and Trophy Antlers.  I was wondering what I could use these for, and as it turned out, they worked great for this project.
Now I have some previews to share with you of Pion Design's upcoming two new collections – Our Furry Friends and Days Gone By.  Both of these collections will be released in January. They are simply stunning!
I wish you a wonderful, meaningful holiday season filled with the people you love most, great food, and wonderful memories!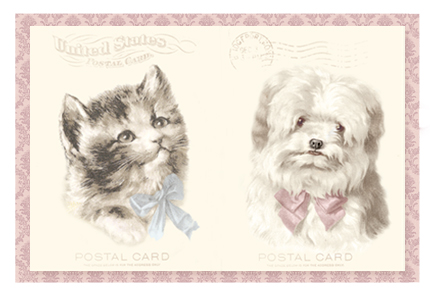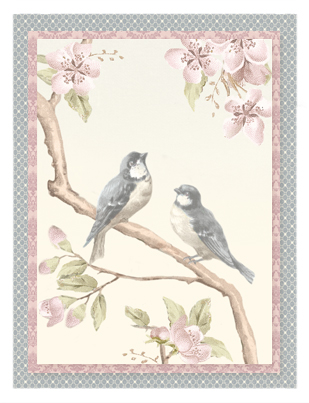 Tara