This project was made from a Tim Holtz Idea-ology 9×12 Configurations Book Shadowbox.  It can be found on the Pion Design blog here.  I used a Tim Holtz Distress Marker Spritzer (shown below) to add some brown Walnut Stain color shading to the vintage green paper and really like the air-brushed look it gives.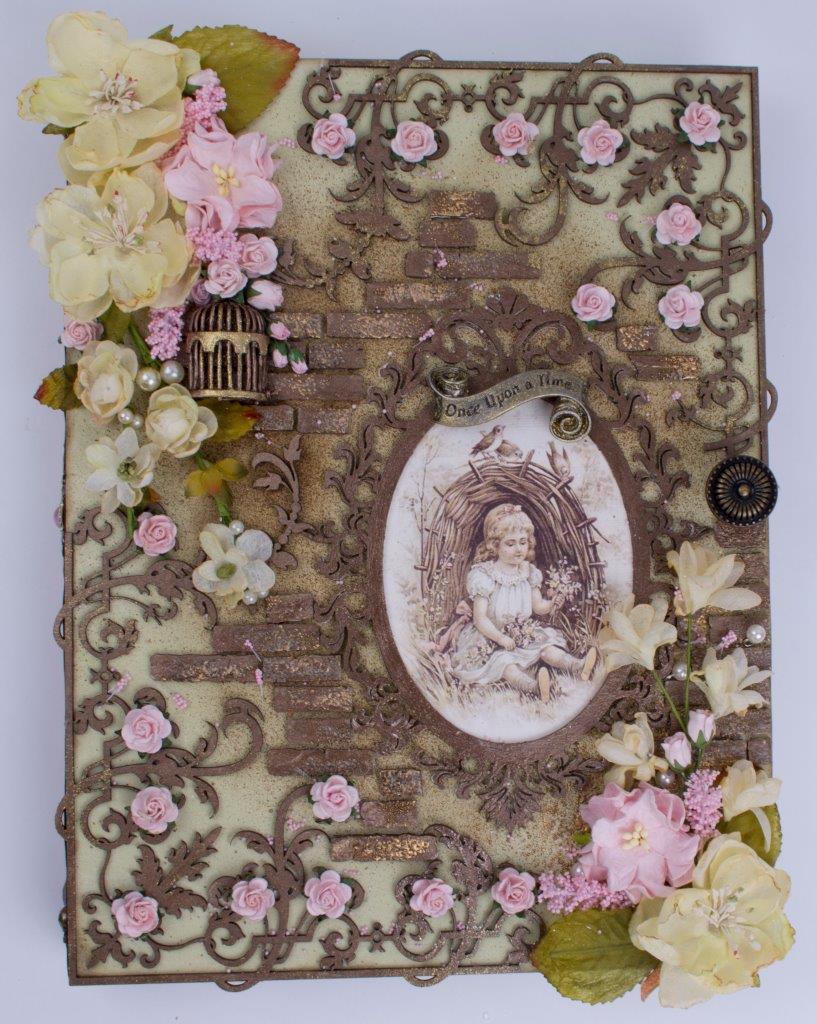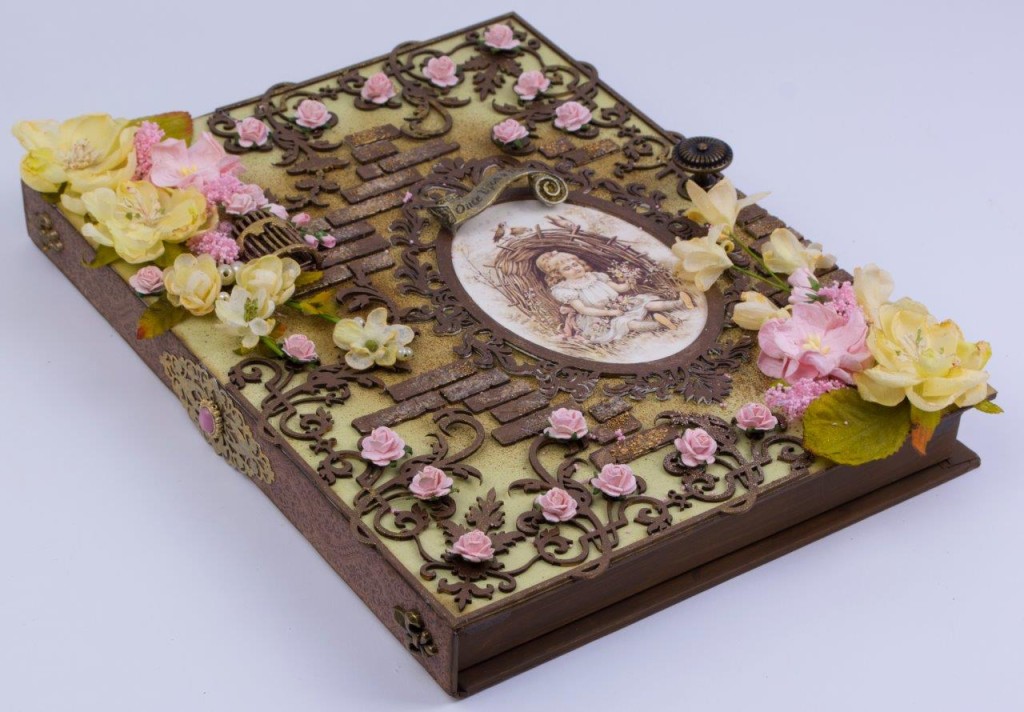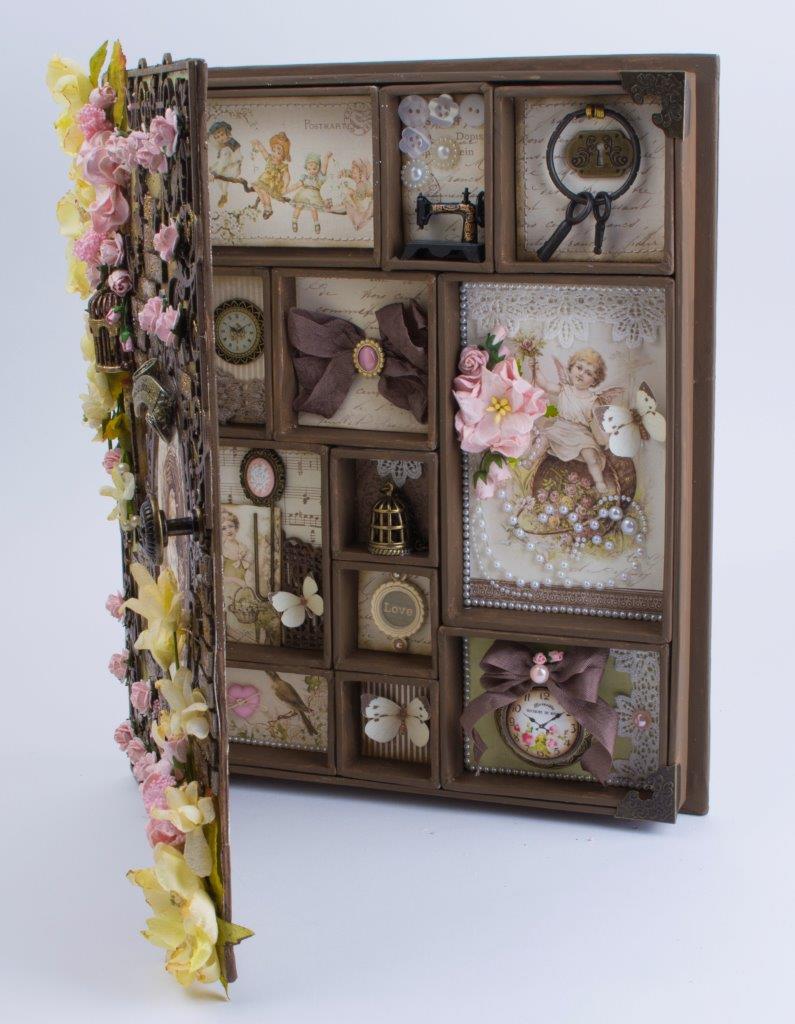 The Dusty Attic chipboard pieces I used for this project (Vintage Frame, Corner Flourish #4, brick wall panel) can be found in my online shop here.
Here is the tool I used to apply the Walnut Stain color shading to the project: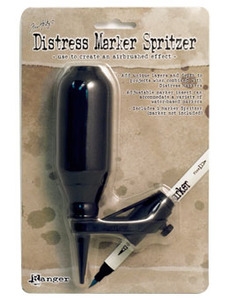 Visit Pion Design's May 26th post here and be sure to leave a comment before June 1 for a chance to win a complete collection of their tender, beautiful new paper line "My Precious Daughter." Don't miss out on that amazing opportunity!