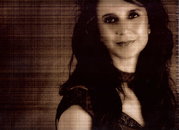 Tara's Craft Stu­dio Blog is my cre­ative exten­sion of Tara's Card Stu­dio LLC.  I have a pas­sion for paper crafts and this pas­sion led to this blog.
My story started sev­eral years ago when my hus­band sug­gested that I take a scrap­book­ing class that was being offered nearby.  I imme­di­ately real­ized how much I was going to love paper craft­ing and it soon began con­sum­ing much of my spare time.  I cur­rently work full-time as an optometrist but look for­ward to paper craft­ing in the evenings and on week­ends.   My hus­band Marc, who has been great in sup­port­ing me in this hobby, gave up a por­tion of his "man cave" so that I could have space to work.   My spare time is now spent in my "craft cave."  I love to exper­i­ment with dif­fer­ent prod­ucts, media, and tech­niques and I love using stamps and dies to cre­ate cards, lay­outs, and other paper crafts.    In 2010 Tara's Card Stu­dio LLC was offi­cially cre­ated.  We formed in Okla­homa, and now oper­ate in Edmond, OK.  We offer ter­rific prod­ucts that I per­son­ally use in my projects. You will find links to the lat­est qual­ity prod­ucts and resources that I use and trust.  
I have three daugh­ters (Ash­ley, Jor­dan, and Rachel), two step­daugh­ters (Amanda and Katie) and five beau­ti­ful grand­chil­dren — Noah, Reece, Car­o­line, Owen, and Mason.
Tara's Card Stu­dio, LLC is always look­ing to pro­vide our cus­tomers with qual­ity prod­ucts, excel­lent cus­tomer ser­vice, and edu­ca­tion and inspi­ra­tion for each of the prod­ucts we carry.  We thank YOU for sup­port­ing us with your pur­chases and appre­ci­ate you so very much! Inspir­ing a cre­ative paper craft­ing vision within oth­ers is our priv­i­lege. The plea­sure of being a part of your lives as you seek to find a com­fort­ing refuge from the stress of every­day liv­ing and as you cre­ate some­thing that brings joy to your­self and oth­ers is truly reward­ing. Your mes­sages of kind­ness and sup­port are greatly appreciated.