Baby Carriage with cutting file
I wanted to make a dimensional baby carriage for each of my three daughters for Mother's Day.  They each have a precious baby that I love dearly! 🙂  I saw the carriage on several websites with manual templates, but to make it simple,  I decided to make a WPC cutting file for my Pazzles Inspiration. I've enclosed the cutting file below.   The paper I used for this carriage is "My Mind's Eye" and it's double sided which is great since it added a matching gingham print for the interior of the carriage.  I also used pearls, lace, seam binding and flowers.  The trim was made with an EK Success punch.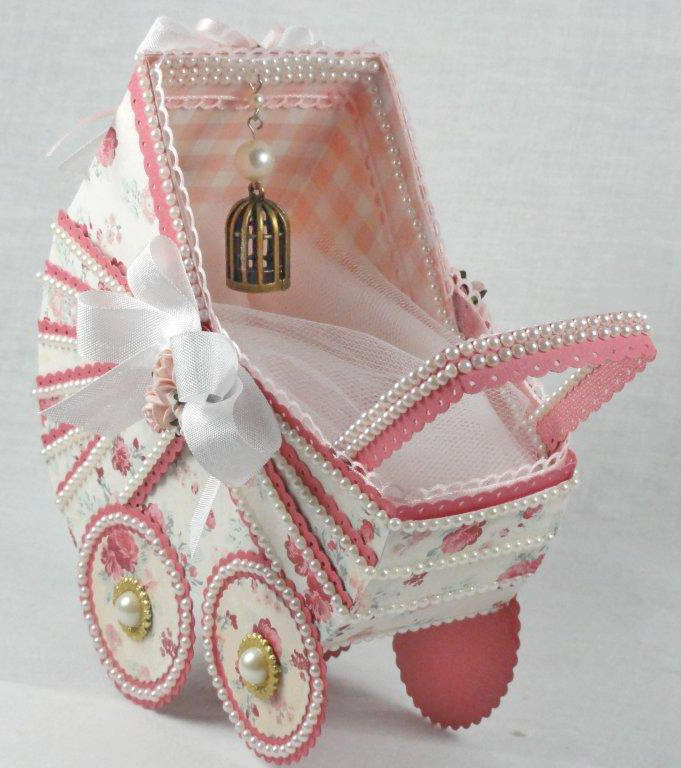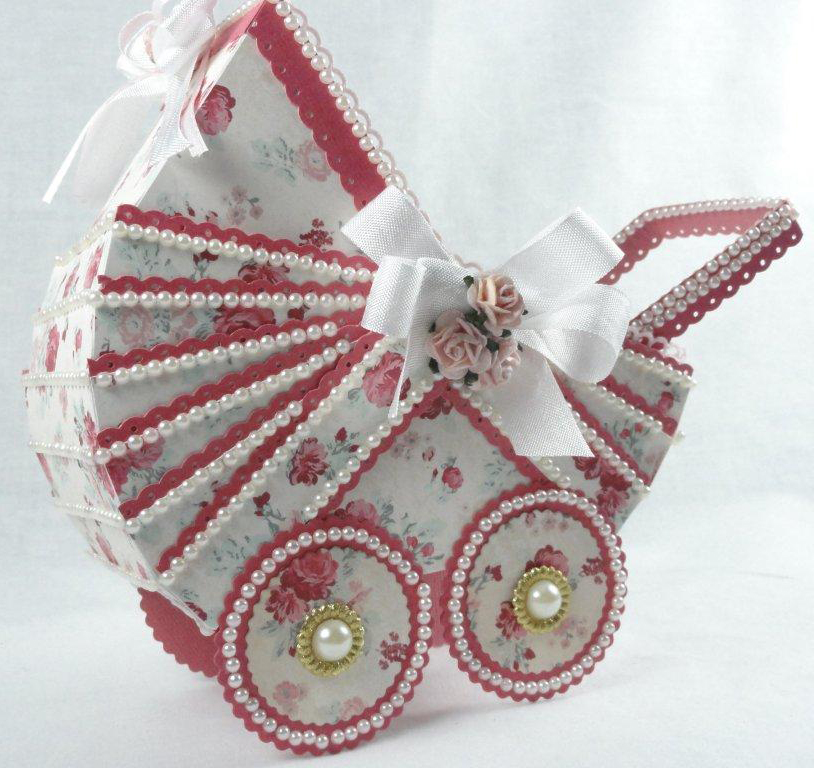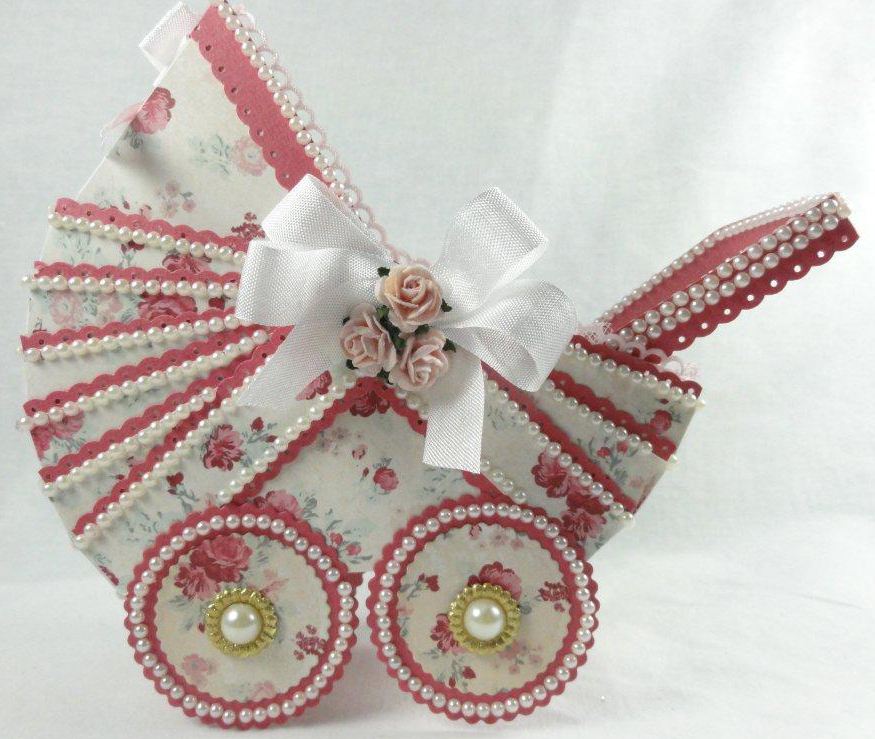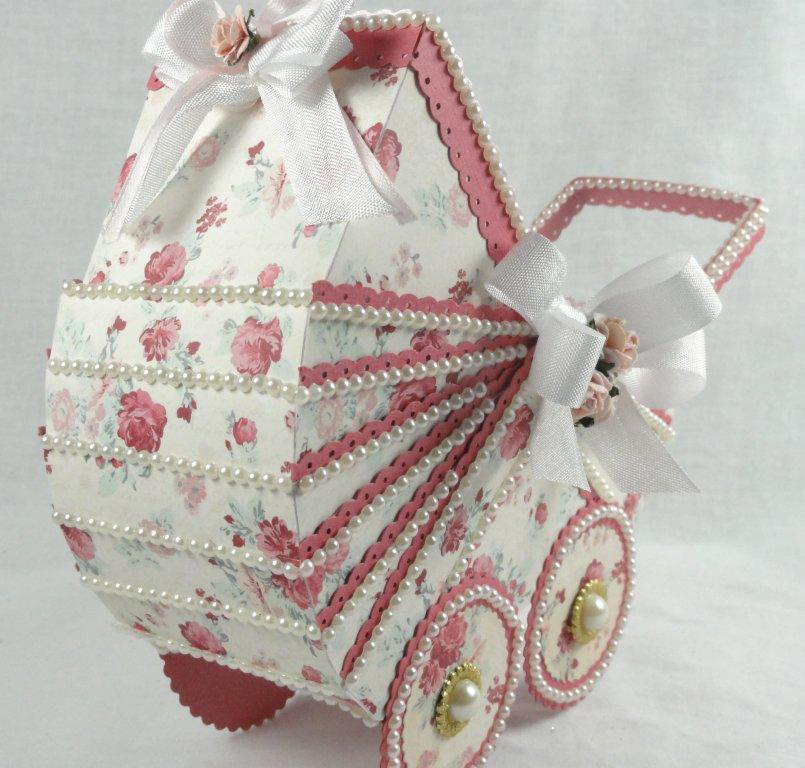 WPC BABY CARRIAGE CUTTING FILE
(**Place mouse over link and right click to Save File on your computer.  Then open in your machine software.)
*NOTE* The BLACK lines are cut lines and the RED lines are score lines.  Here is how the template looks: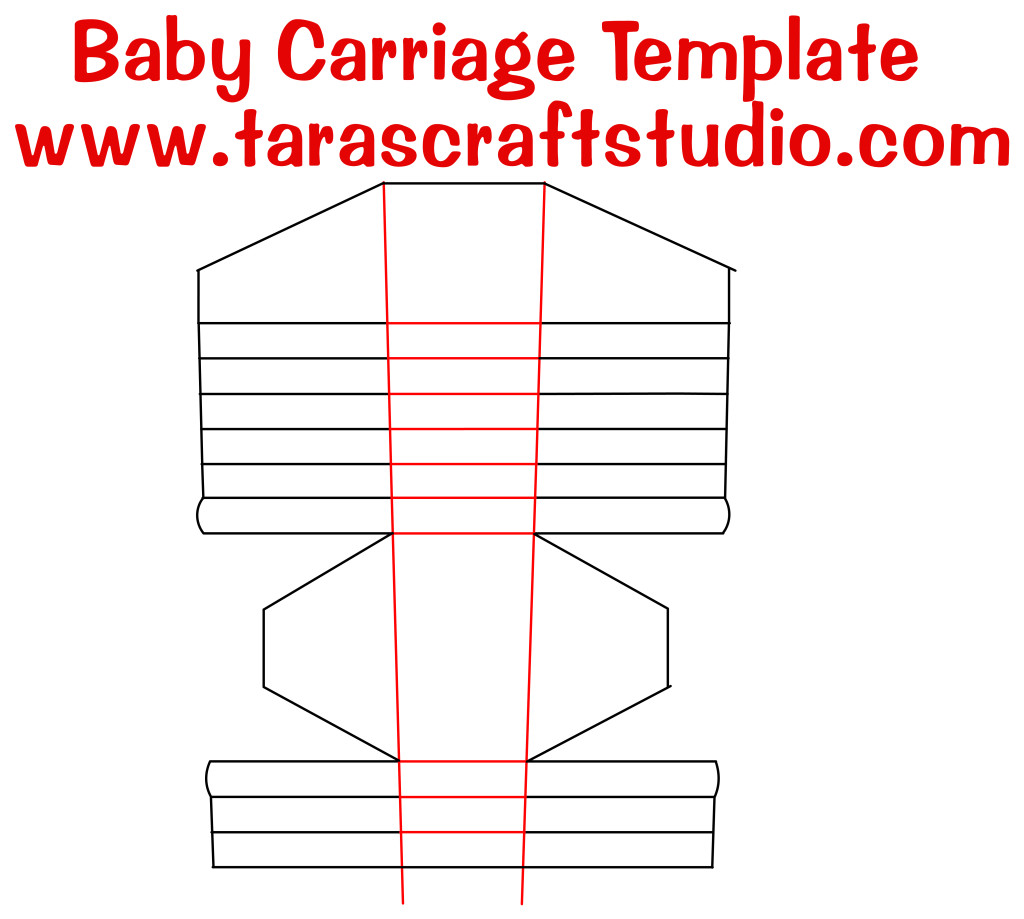 You will need to decrease your blade length and pressure on your machine to achieve a light score for the RED score lines.  For my Pazzles, a blade length of 1.5 and a pressure of 13 works perfectly.  Once you've cut the carriage, it will look like this: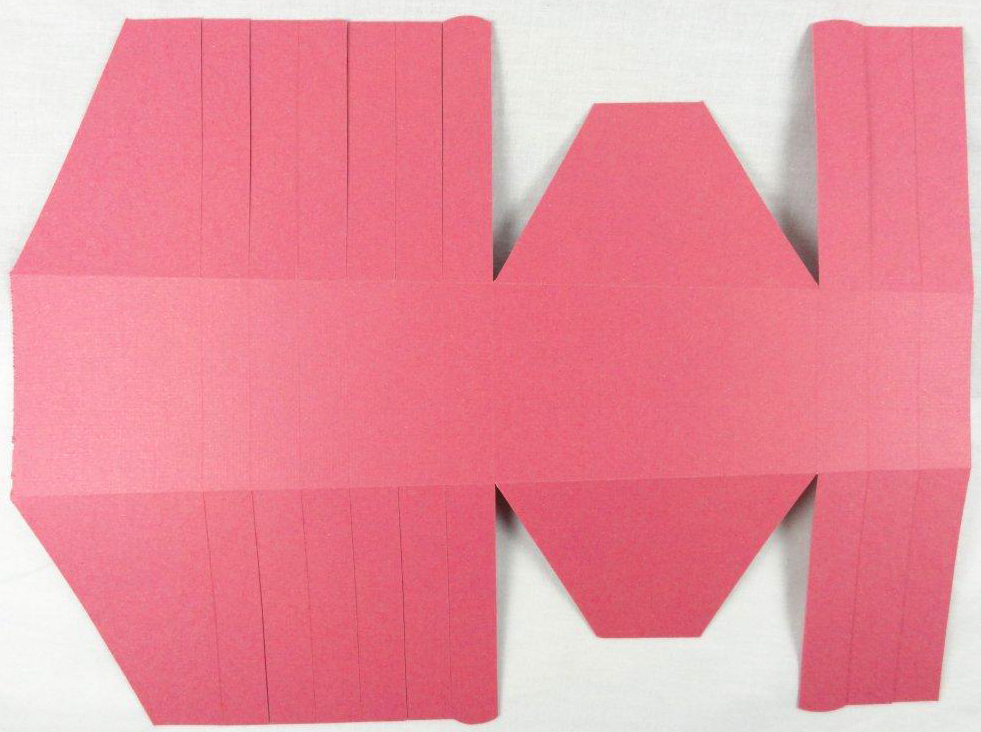 If you're going to add any decorative trim to the strips, apply it at this point.  Fold along the scored lines: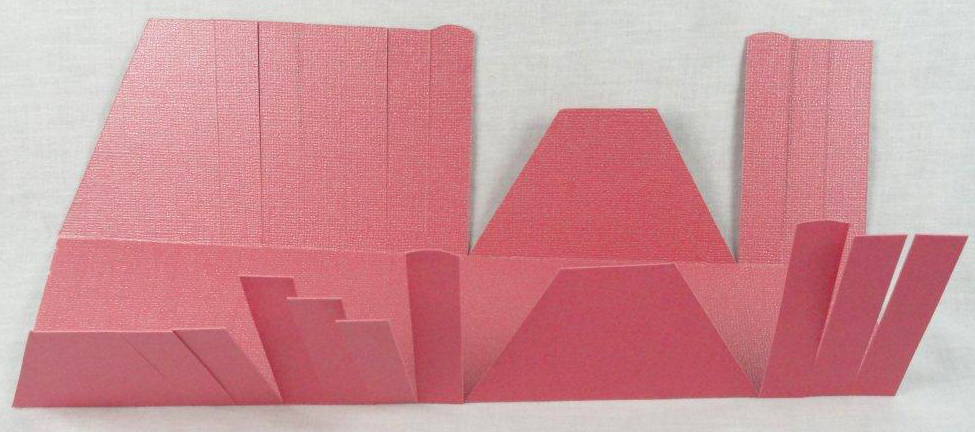 Now curve the inner piece along the scored lines and glue the upper triangle to the middle triangle as shown below: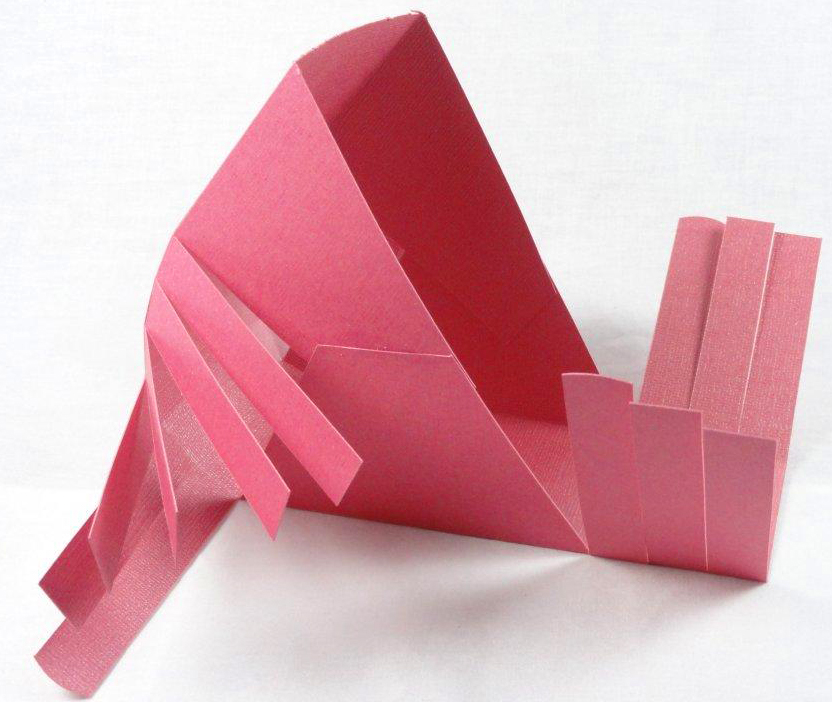 Glue the 3 lower strips to the center triangle with the outer strips consecutively glued first as shown below.  If you prefer, you can attach all the strips with a brad.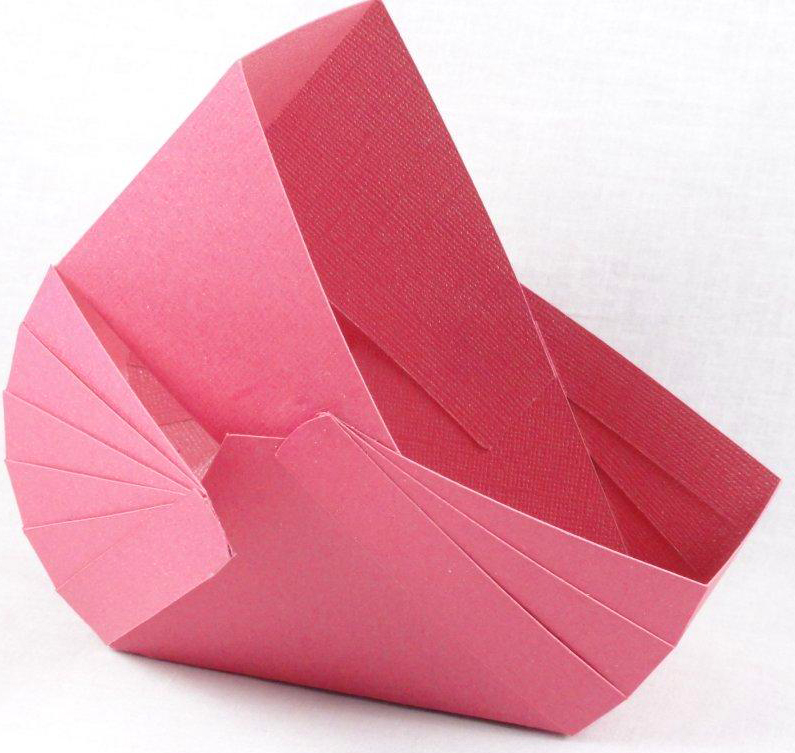 Layer the remaining strips from outside to inside and either glue or attach the strips with a brad.  You can trim the strip top edges so that only the outer curved strip is seen as shown below: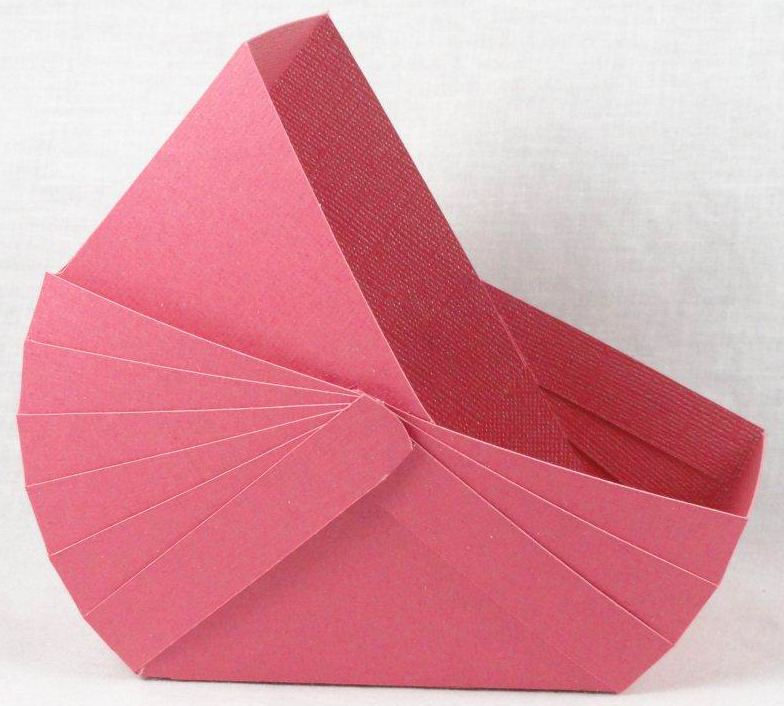 Cut out circles for the wheels and a handle for the front and attach them.  I used Spellbinders scalloped circle dies for the wheels,  I chose to use ribbon and flowers to cover where all the strips meet, but a decorative brad would work just as well.