Pion Design Projects
 I have some good news for some of you – I now have the capability of converting WPC cutting files to SVG, and have already included SVG cutting files to some of my past project designs (including the Typewriter Box).  But I am holding my breath as to whether or not they will work for you.  I would greatly appreciate any feedback you could provide me as to whether or not I was successful in the conversion process!   I will work on getting SVG cutting files posted for all my past projects. I have had several of you request a template and cutting file for the recent Photo Camera with Case post and the good news is that I now have this ready and will be posting it very soon with a manual template as well as WPC and SVG cutting files!  The template will also work for the Accordion project I did last year.
This first project was made using a shoe cutting file from Pazzles that can be found here. It can be found on Pion Design's June 12 blog here. I used Pion Design's Scent of Lavender to make the shoe. I also decoupaged some of the paper onto a little burlap drawstring bag and filled it with lavender potpourri.  It fits nicely into a lingerie drawer for freshness.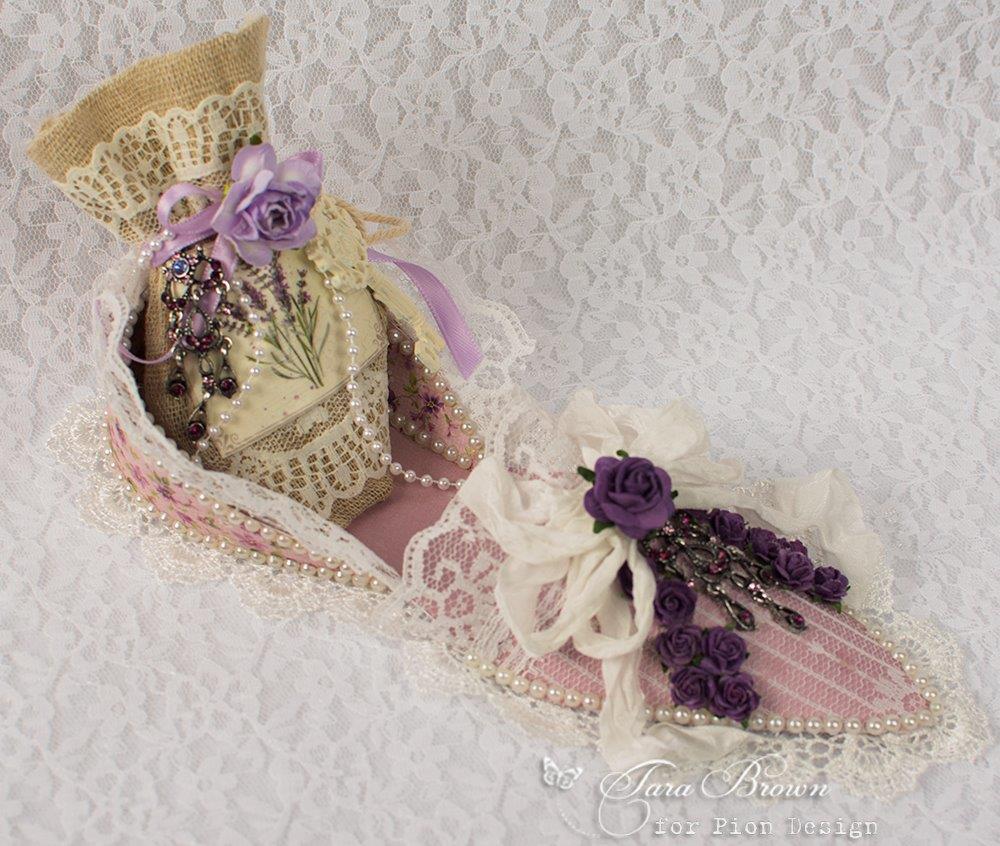 The next two projects have already been posted on the Pion Design blog, but I have not had a chance to post them on my blog until today.  
This handmade birdcage can be found on the Pion Design blog here.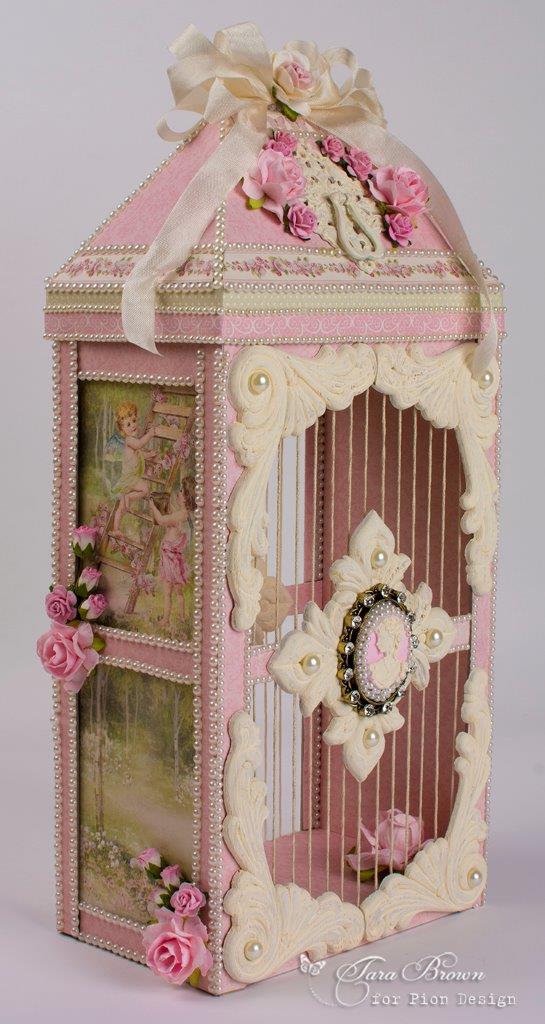 The birdcage was made using chipboard and wood appliqués and was covered with Pion Design's Easter Greetings paper collection.  I made the little cameo using clay and a mold from Katy Sue Designs.
This next project is an altered glass flask.  It can be found on the Pion Design blog here.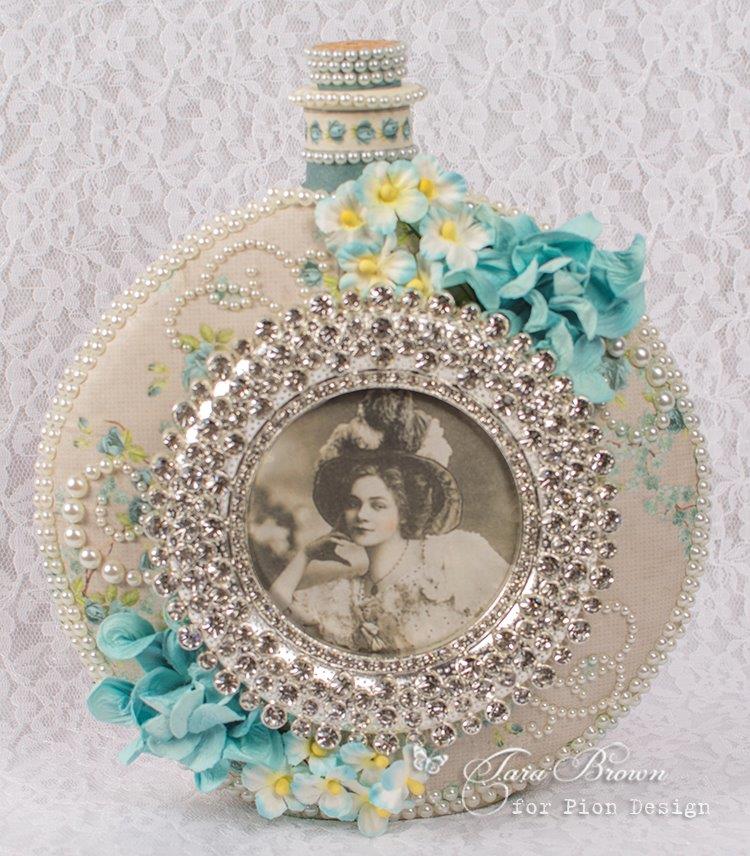 I decoupaged paper from Pion Design's Mister Tom's Treasures collection onto the flask and added one of their vintage images in the jeweled frame.
Best wishes for a great weekend!
Tara