Zithers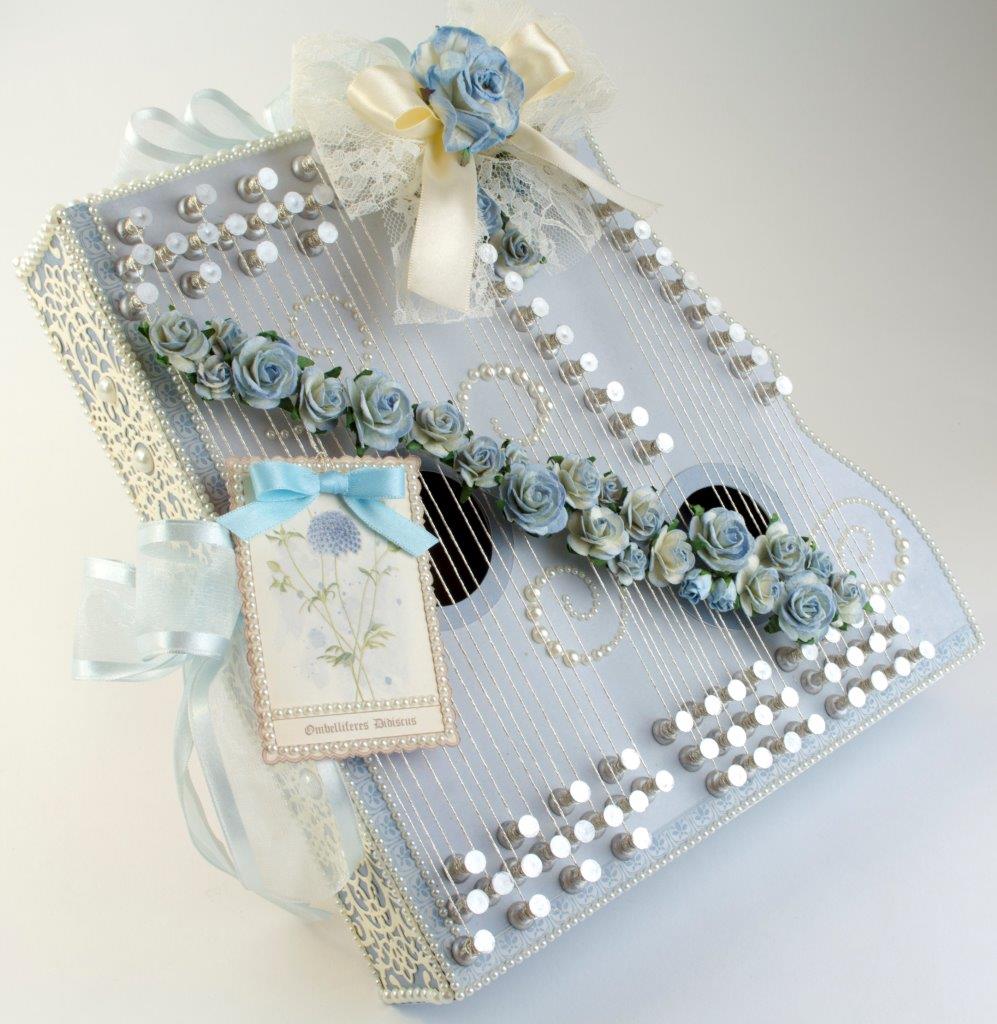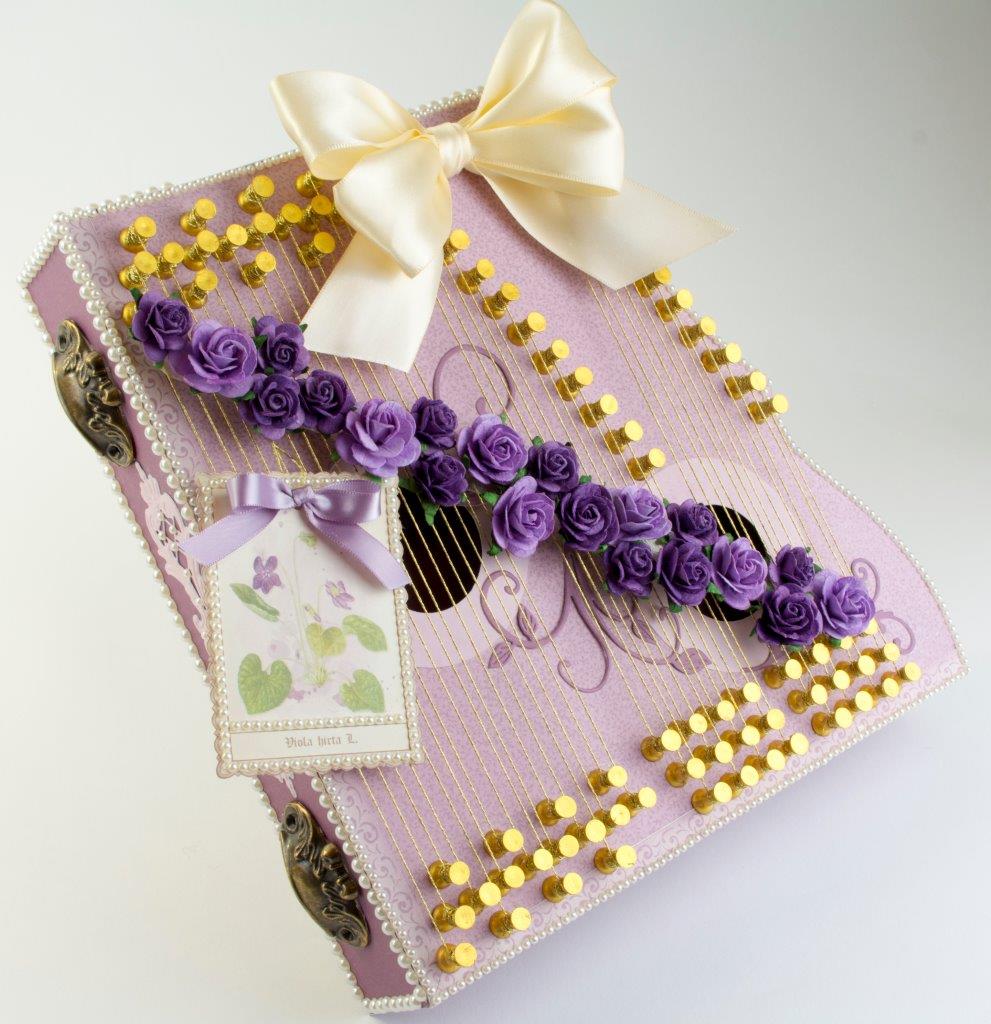 I'm always excited when I have a special template and tutorial to share! Today I have a really special one that is one of my favorites! These zither boxes were modeled after a real, antique zither. Zithers are musical instruments sometimes used in central European folk music. When making the project, I gave quite a bit of thought to what I could use to support the strings. I wanted something easily accessible and inexpensive since the project requires 80 of them! My husband had the brilliant idea of using a surprise, inexpensive, and very unusual element – stick pins! I just painted them and they worked great for this project. The Zithers are also being featured on today's Pion Design Blog here. I used their brand new collection, Linnaeus Botanial Journal for these Zithers. Their paper collections are always breathtaking and this new one does not disappoint!
I'm enclosing the template for the front of the Zither along with brief instructions on how to make it. Since the project measures about 10″ x 10 1/2″, the template had to be split into two pieces in order to print it at 100% scale. I'm also enclosing the WPC cutting file for those with that capability
Zither Instructions
Zither Template #1
Zither Template #2
Below is the beautiful new Pion Design Collection Linnaeus Botanical Journal.
Pion Design invites you on a flourishing journey in the footsteps of Carl Linnaeus, the Swedish botanist famous for collecting and identifying plants and flowers particulary in the north of Sweden. The paper collection Linnaeus Botanical Journal is inspired by notes and drawings made by Linnaeus in the early 1700's and has captured a sense of wonder at the world of all living things.
Traditional flowers such as Buttercups and Daisies accompanied by vintage maps and delicate butterflies are certain to unfold the calmness of nature and offer you endless of crafting inspiration. So welcome to make the botanical theme one of the necessities for this season's crafting occasions!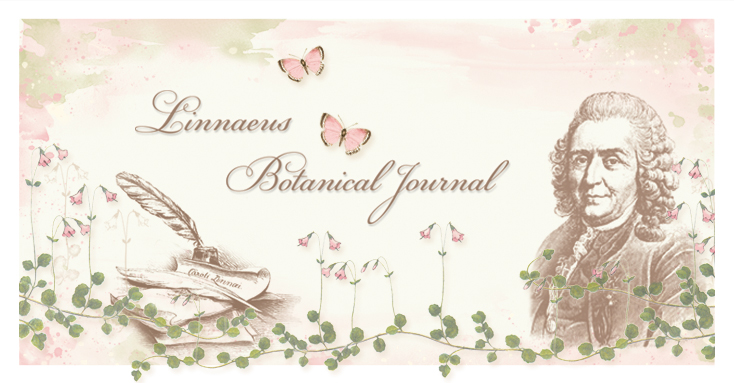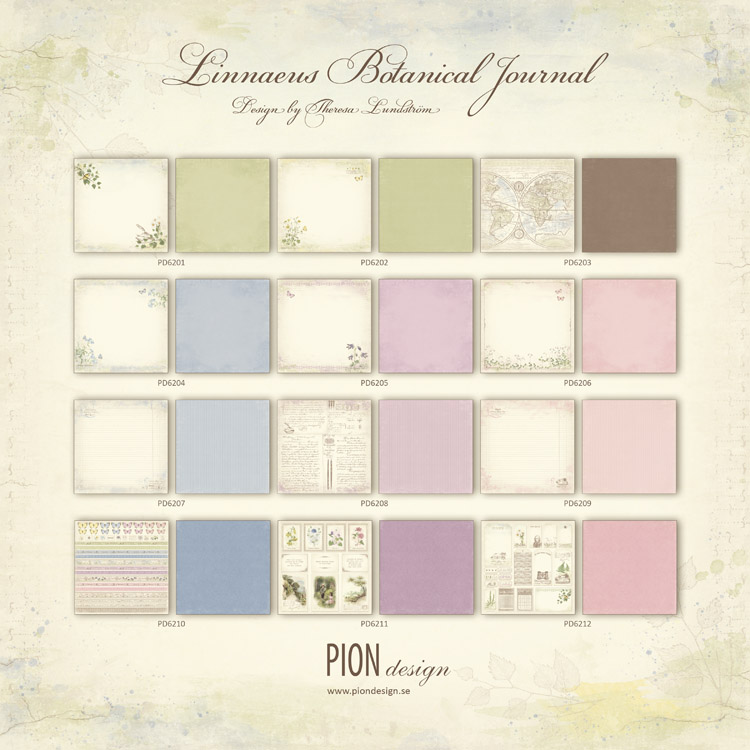 Have a great day!
Tara