Carousel Swings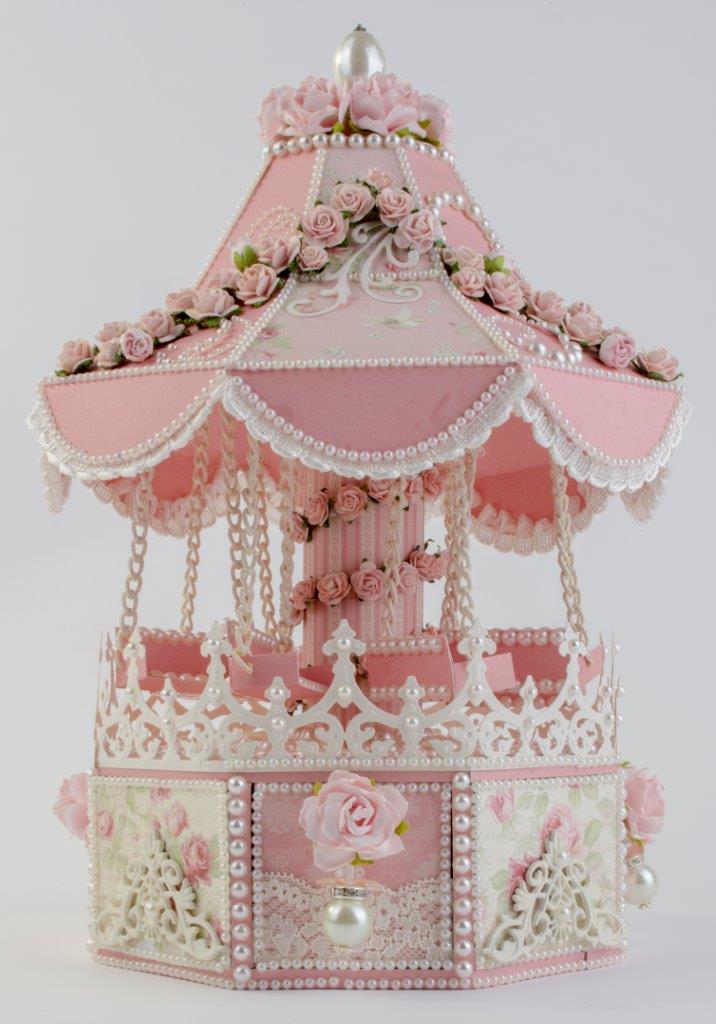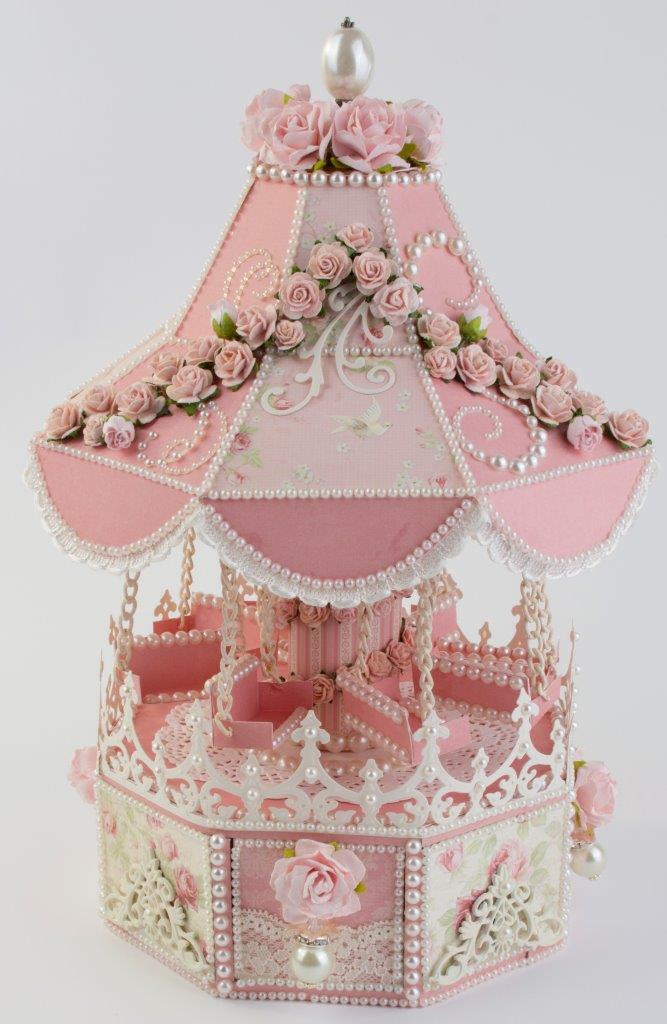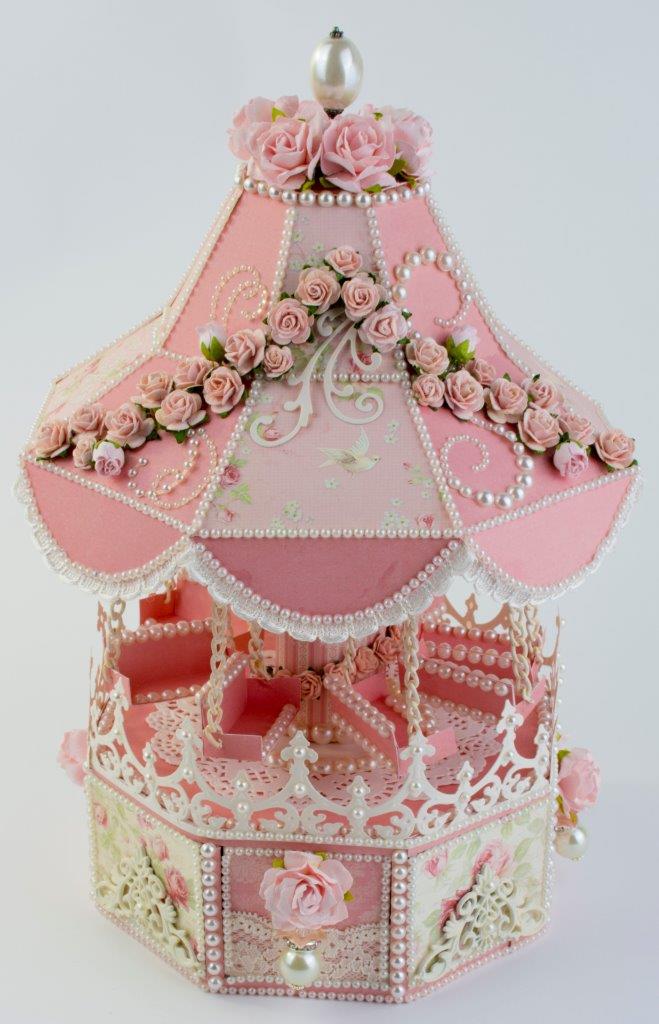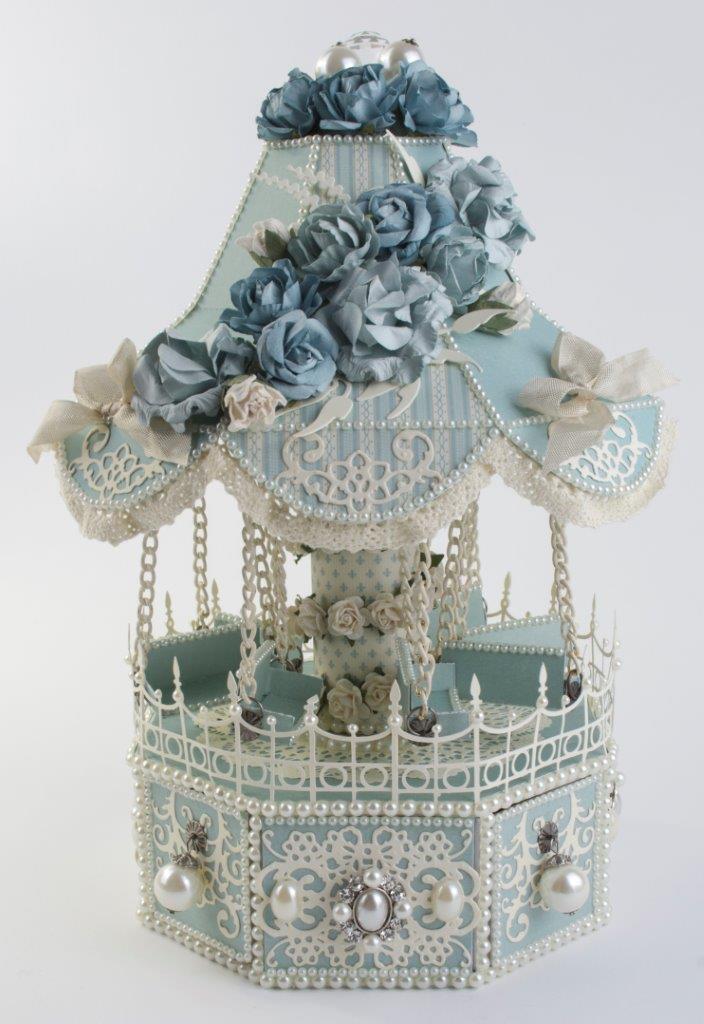 This Carousel Swing project tries to capture the bygone days of childhood when there was anticipation for county fair and carnival rides such as this one. We're approaching the time of year for fairs in this part of the country, and I still go every year! I always look forward to the tasty funnel cakes and fried cheesecake that are so famous at the fair.
This project is functional with pull-out drawers on the base. It's made with poster board, and chipboard. I'm enclosing the templates for this project along with instructions for how to construct it for those of you interested in making it. Be sure and scale and print each of the templates at 100%. It's a challenging project requiring lots of time to make, but the end result is sure to be something that will be dearly treasured!
Carousel Swings Instructions
Carousel Swings Piece #1
Carousel Swings Piece #2
Carousel Swings Piece #3
Carousel Swings Piece #4
Carousel Swings Piece #5
Carousel Swings Piece #6
Carousel Swings Piece #7
Carousel Swings Piece #8
I've made another one of these using Pion Design's new Christmas papers and will post it soon to include the WPC cutting file.
Best wishes for everyone to have a very happy day!
Tara