Release of Pion Design's New Paper Collection Siri's Kitchen
 I wanted to share with you the wonderful new paper collection just released by Pion Design called Siri's Kitchen.   I have some kitchen projects planned with these cheerful, vibrant papers that I'm anxious to get started on.
This fall it has been five fun-filled years since Pion Design started up, and to celebrate this they are giving away no less than five complete collections of Siri's Kitchen in all different sizes!
If you want a chance to be one of the lucky recipients of these brand new papers they want you to share the news of this Anniversary Giveaway in your own blogs and Facebook pages. They would also like you to leave a comment on their blog here telling what kind of project you are looking forward to create using the Siri's Kitchen collection.
The giveaway is open for entries until September 29.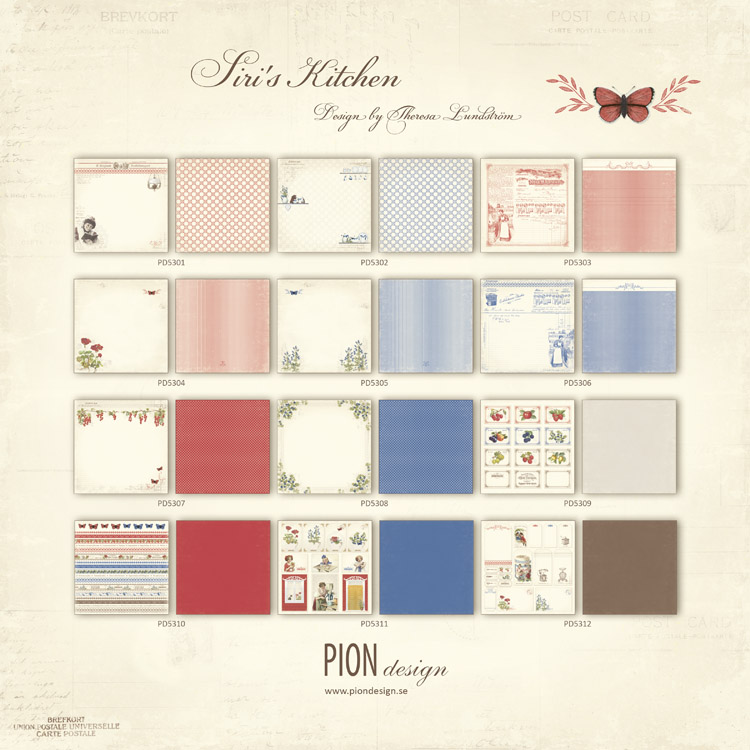 The kitchen is said to be the heart of the home and Pion Design is now welcoming you to step into Siri's Kitchen. With a scent of homemade jam and freshly baked cookies this is a place of warmth and togetherness destined to make you feel at home. Siri's Kitchen is a paper collection inspired by all the things you will find in akitchen of old times; shelves stacked with delicate porcelain, monogrammed kitchen towels, ripe berries and useful labels. So let's gather at the table and start documenting those priceless joyful moments!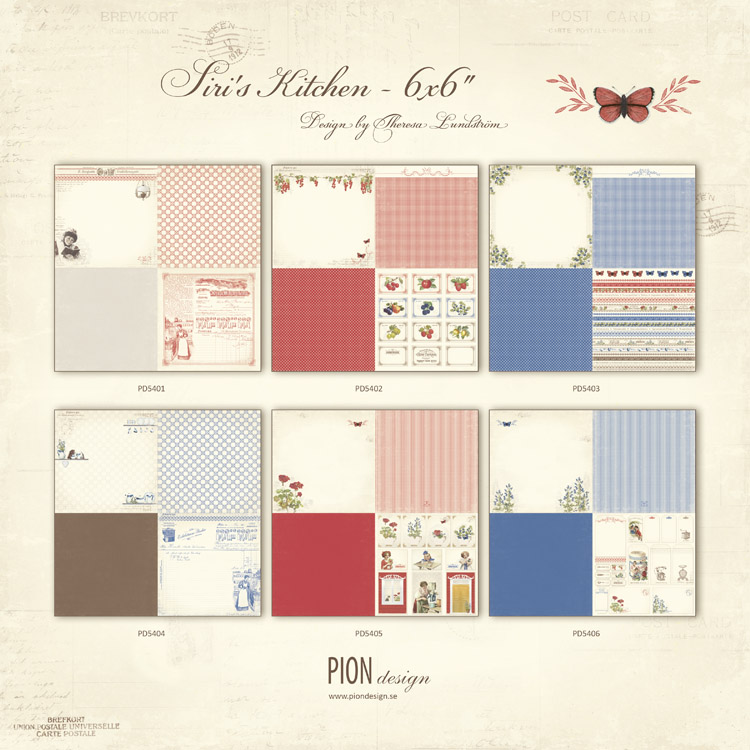 Siri's Kitchen consists of 12 double sided papers in the size 12×12″ as well as single-sided papers with 6×6″ designs.