Olive Oil Bottle and Pion Design's New "Days of Winter" Collection Release
Hello!  Today I'm posting an olive oil bottle I've painted and then decorated with Pion Design's "My Precious Daughter" papers.  I found this unique bottle at Hobby Lobby and bought several of them to work on.  I picked up some ivory glass paint while there and just painted the bottle and then decoupaged the papers onto the glass.  Glass bottles are always great for gifts or decorative show pieces.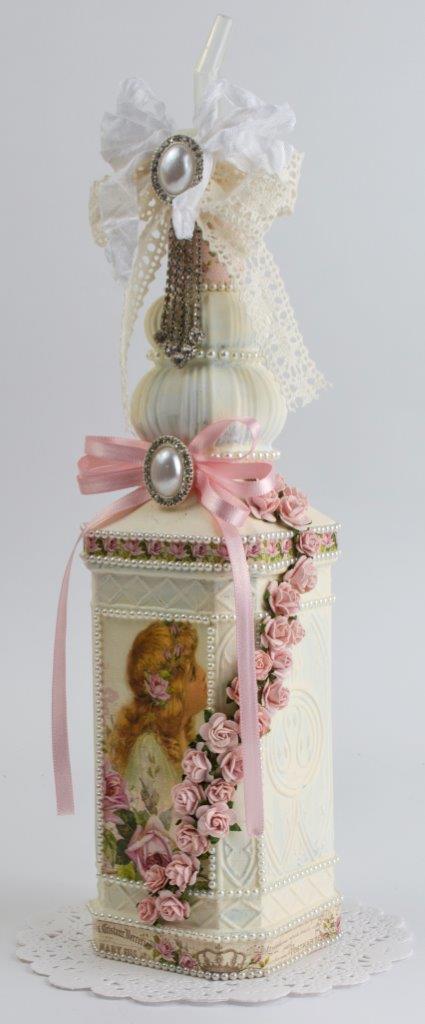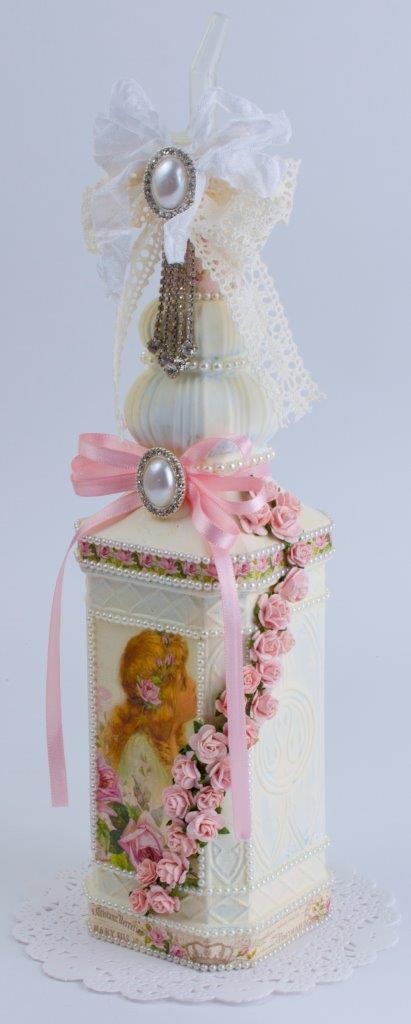 Today, I want to show you Pion Design's new Christmas collection.  I was so happy with the colors they have chosen for this collection.  The soft pinks and blues are just heavenly.  You can get a closer look at these fabulous papers here.
The Winter and Christmas season bring families and friends together in a way that no other season does. This presents us with a wonderful opportunity to reflect on all the things we are grateful for in our lives. 
In order to embrace the magic spirit of the season Pion Design presents the collection Days of Winter, a collection capturing the essence of Winter and Christmas inspired by a snow-covered village of old times.
With images and patterns of ice skaters on a frozen lake, calming walks through a silent landscape, delicate snowflakes, Christmas trees and Winter birds you will be given the opportunity to pass on the holiday spirit to all those precious to you. 
Welcome to let the Days of Winter collection keep your memories and crafting moments warm this winter!
Wow!  Aren't these new papers beautiful and amazing?  
I wish you all a wonderful weekend!
Tara