Distressed Marine Wall Panel
Nautical themes are so popular and Pion Design's Shoreline Treasures offers countless possibilities for making nautical projects.  I made this distressed wall panel using these excellent papers and this project can be found on the Pion Design Blog here.  
This wall panel can be made by taking some extra thick chipboard and cutting an oval measuring 14″ height by 10″ width.  You can find huge pieces of chipboard at Hobby Lobby with different thicknesses.  Apply corrugated paper to the oval and then cut the oval lengthwise into 3 sections as I have done below.  Cut 3 strips of chipboard measuring 1″ x 7″ and then glue them across the back on the top, middle, and bottom of the oval to hold the 3 panels together with a slight separation between each panel.  The wall panel has some rope, twine, burlap, cheesecloth, Dusty Attic Cyclone Wire, and some mesh-looking fiberglass tape.  The fiberglass tape can be found at any hardware store.  I stuffed little seashells inside the blue handmade flowers.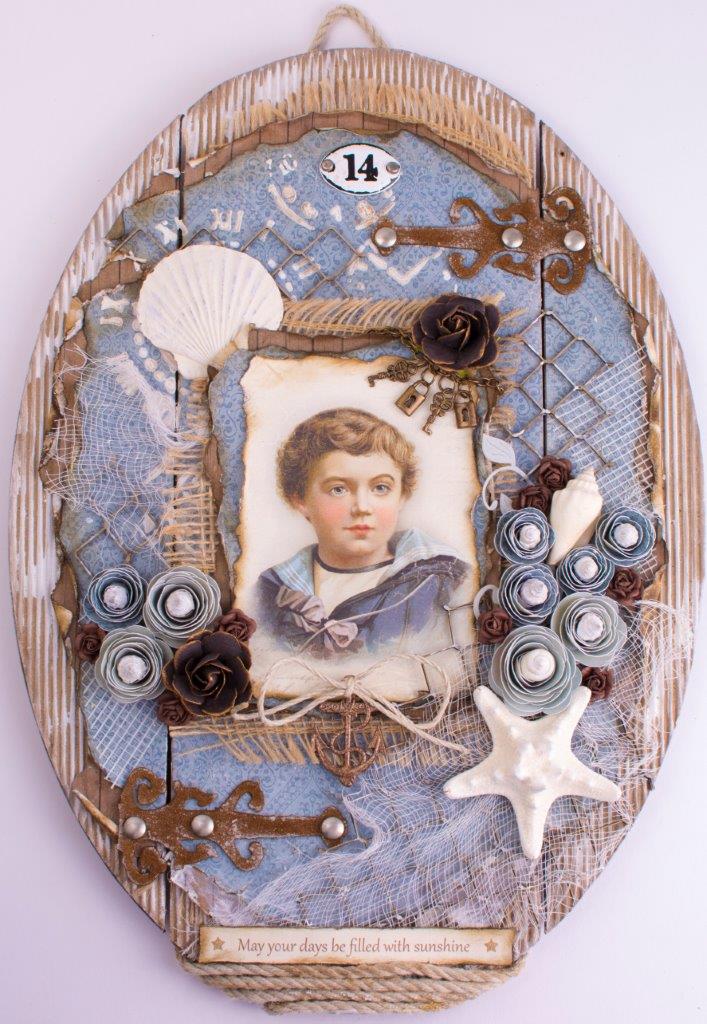 Have a great week!
Tara