Heritage Christmas Sliding Recipe Box
 What better gift to give than your treasured family recipes that have been passed down from generation to generation.  This unique sliding recipe box is designed to hold those special recipes that will make a perfect Christmas gift sure to be cherished and loved.  I designed this project specifically for Pion Design so my TUTORIAL to make this can be found on the Pion Design Blog here.  The cover opens to show the box with a numbered list of recipes.  Simply pull out the corresponding numbered tab to reveal the recipe!  The tabbed recipe cards slide in and out on a shelf system.  The project is easy and super fun to make!  Click on the images to get a larger, magnified view of the pictures.
The beautiful Christmas papers are from Pion Design's Wintertime in Swedish Lapland collection.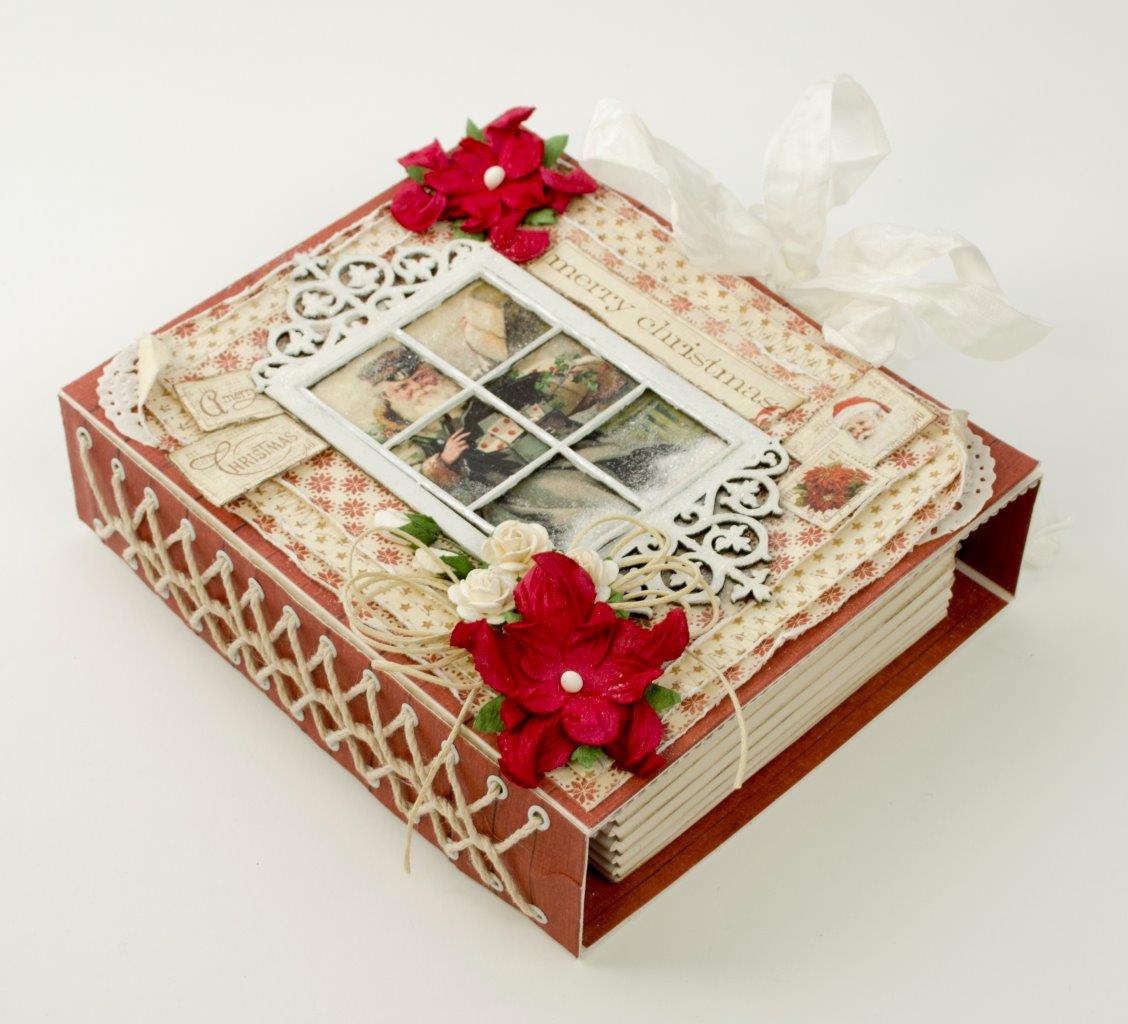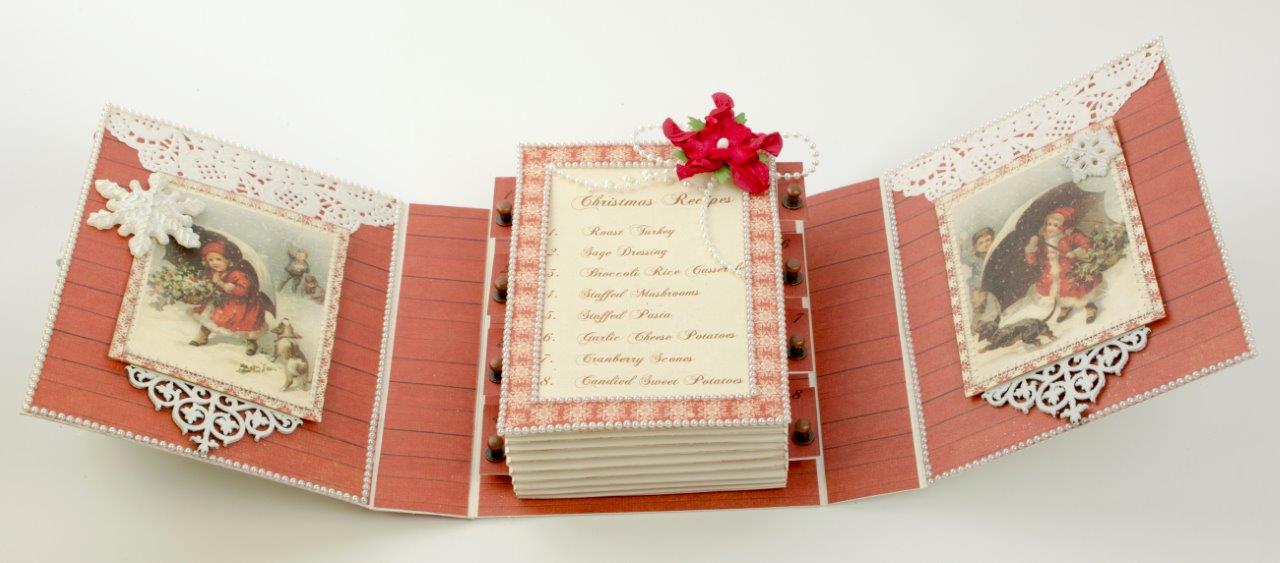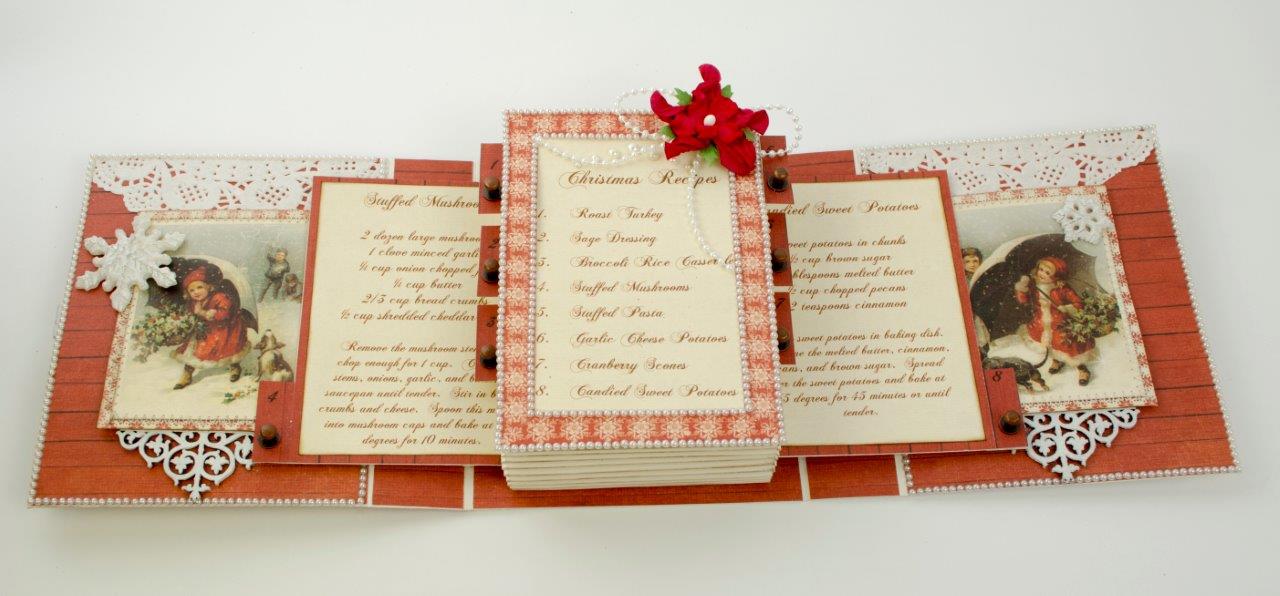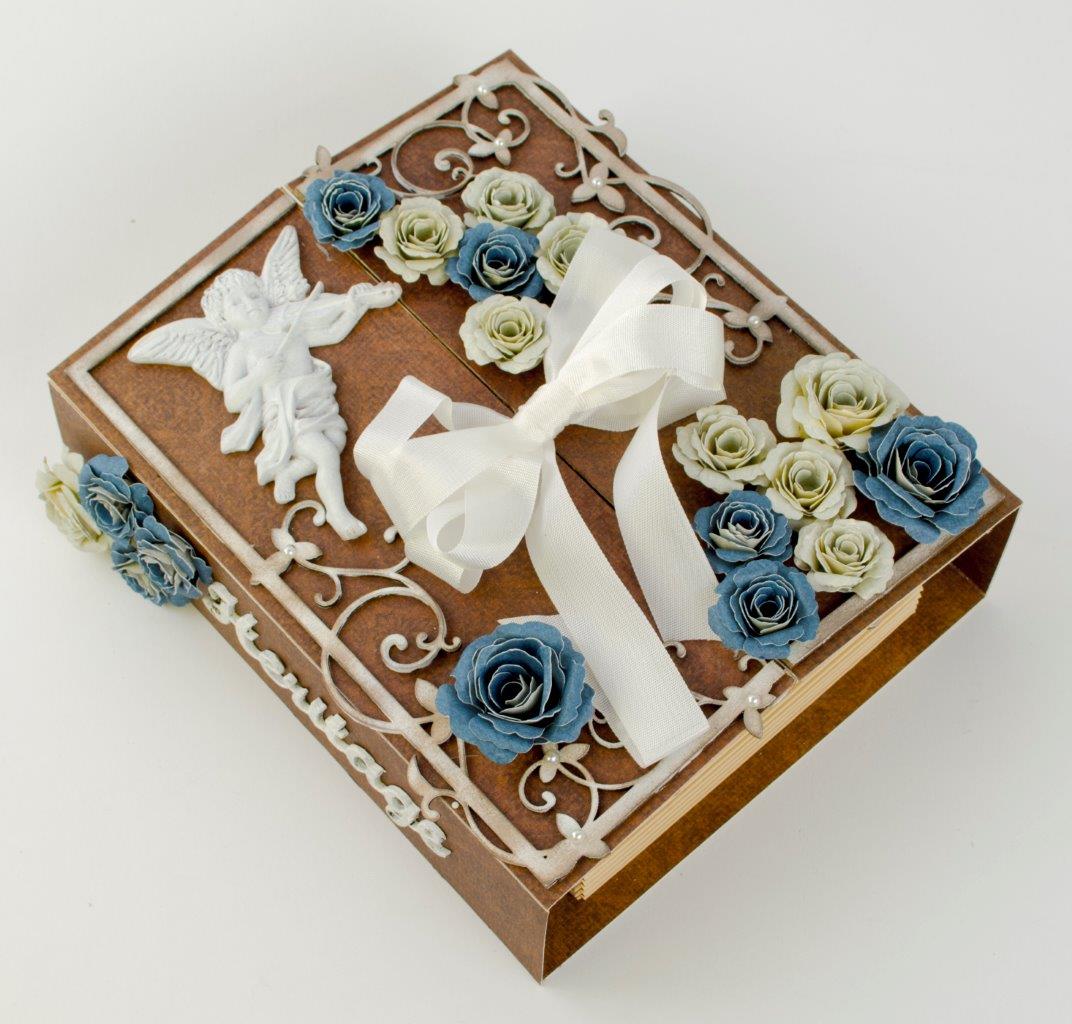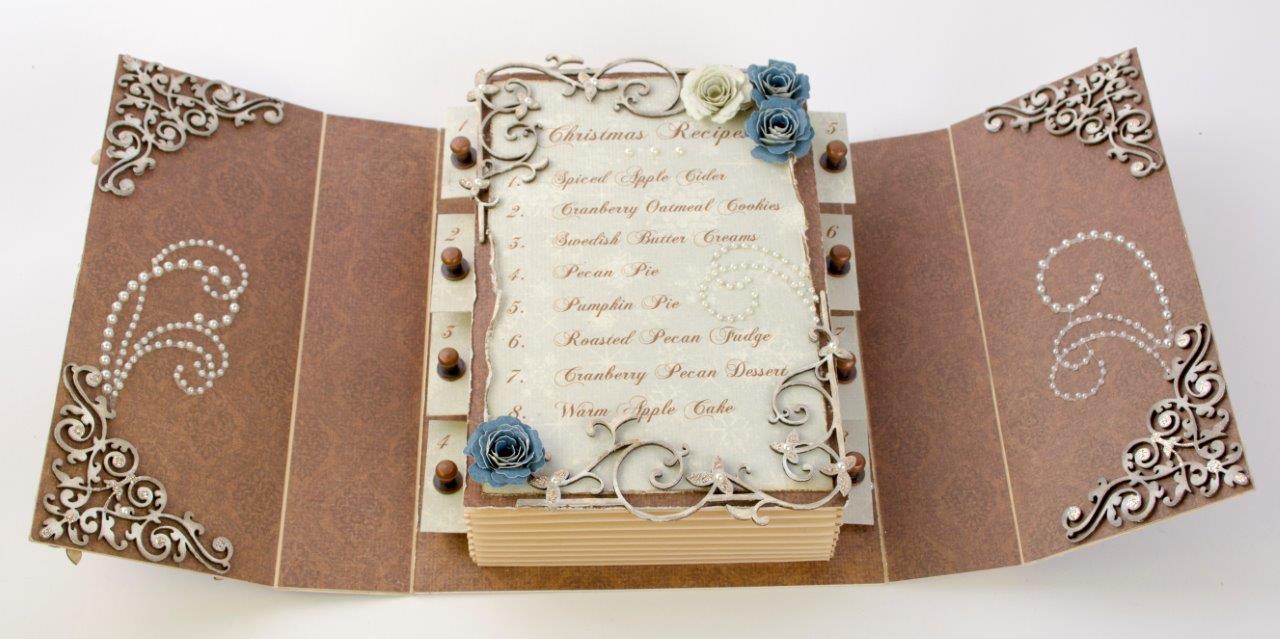 I wish everyone a wonderful holiday season!
Tara