Ruffled Cards
I have two cards to post today using the soft delicate pastel papers from Pion Design's Sweet Baby collection.  Check out today's Pion Design Blog here where these cards are posted.  The pink card's WPC cutting file can be found here and the manual template can be found here.  When making the card, remember to glue the bottom edges of the card together after lacing.  Both of these cards were made by cutting 1″ wide by 12″ long paper strips and then misting them with water to make ruffled folds in the paper.  After the folded paper strips are completely dry, stretch out the folded strips and apply 1/4″ Score Tape along the top of the strips.  Apply the strips to your card folding as you go along.  The powerful Score Tape will hold the folds in place.  Cut off any unused trim.  
This first card is a pocket card and uses the beautiful blue and beige colors from the collection. I used a decorative punch for these ruffles.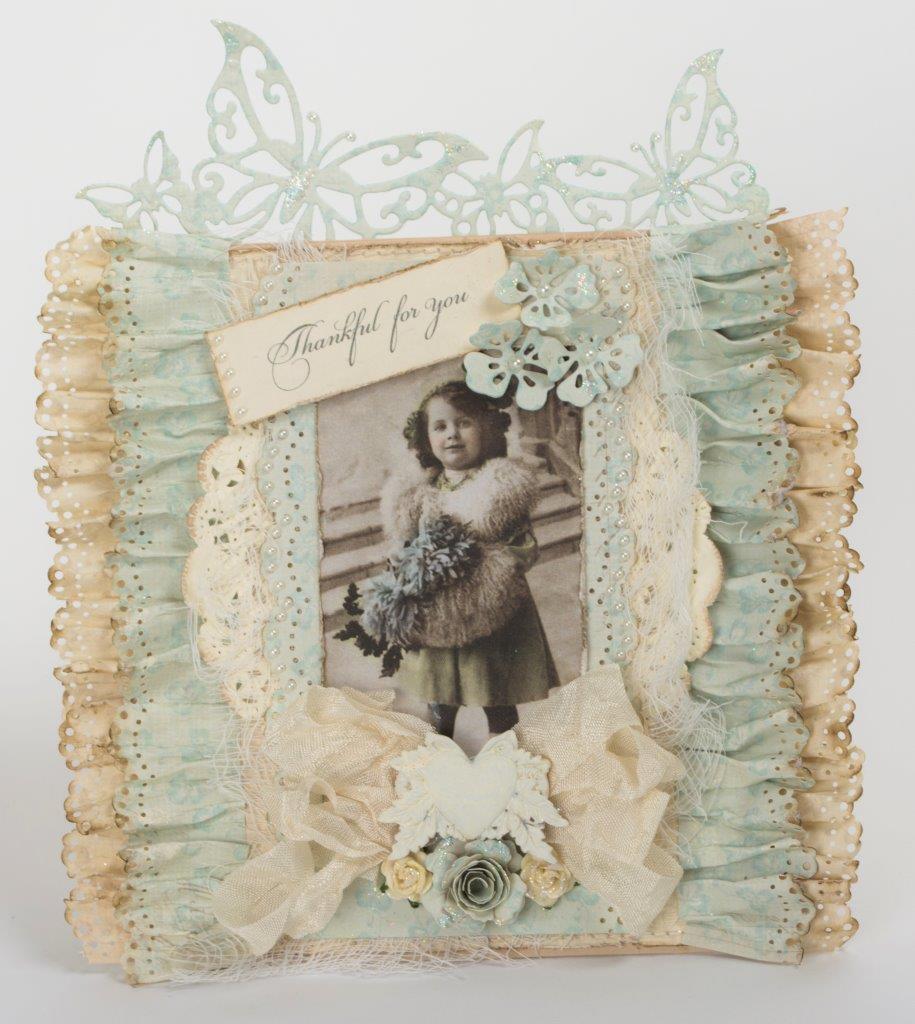 The card below uses the dainty, soft pink colors from Sweet Baby.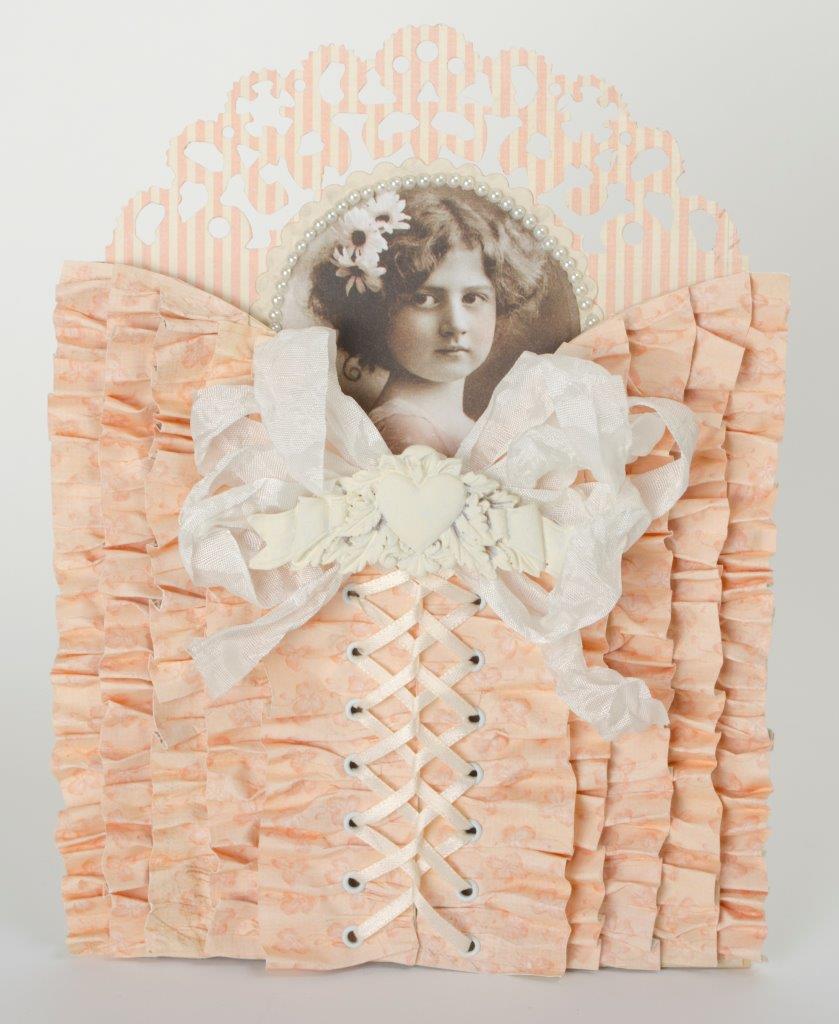 Have a great day!
Tara
Products Used:
Pion Design:                 Sweet Baby, For Mother, From Grandma's Attic – Tinted
Joy! Crafts:                  6002/0251 Butterfly Edge
Tim Holtz:                     Distressed Doily On the Edge
Magnolia Doohickeys:  Hellebores die
Spellbinders:                Bitty Blossoms die
Martha Stewart:           Doily Lace Edge Punch
Prima:                           La Coeur Resin Treasures (painted ivory)
Seam binding:              light beige and white
Paper Doily
Cheesecloth
Self-adhesive pearls
White Eyelets
1/8″ ivory satin ribbon