Tea and Napkin Holder
I want to start off with an update on the camera bellows tuturial from my last post.  I was going to do the tutorial today and post it, but I am without a Pazzles Inspiration at the moment so it will be a little longer before I am able to post it. 
I rarely drink tea unless I am in England.  I made this to be a memory of my recent trip there.  This tea and napkin holder project was easily made with the Pazzles Inspiration.  Instructions on how to make it with the Inspiration can be found here.  A similar manual tutorial can be found on Marianne's blog here.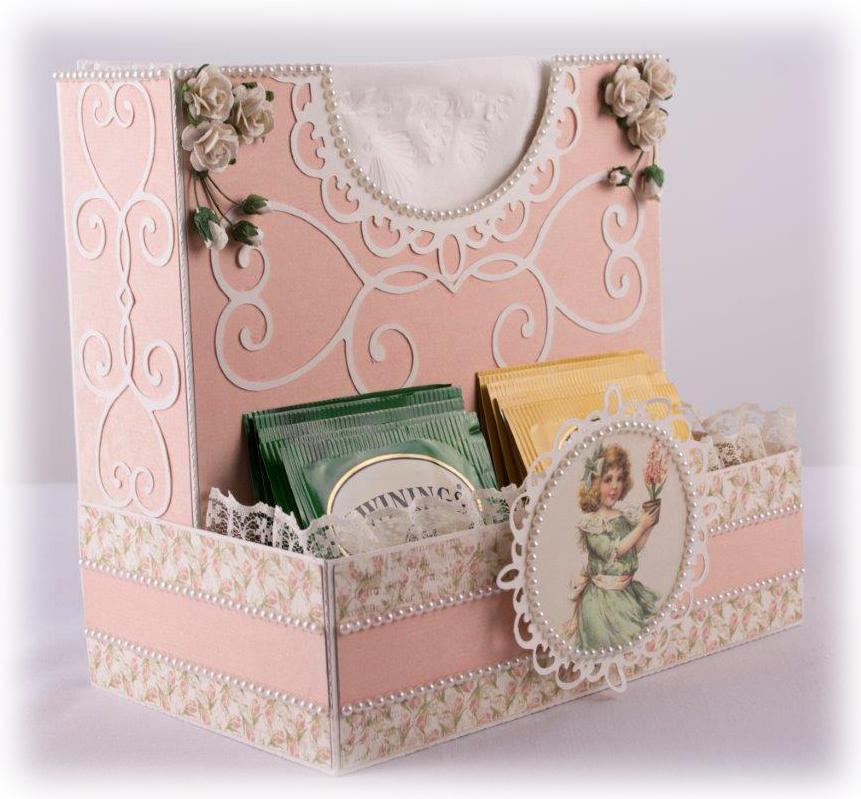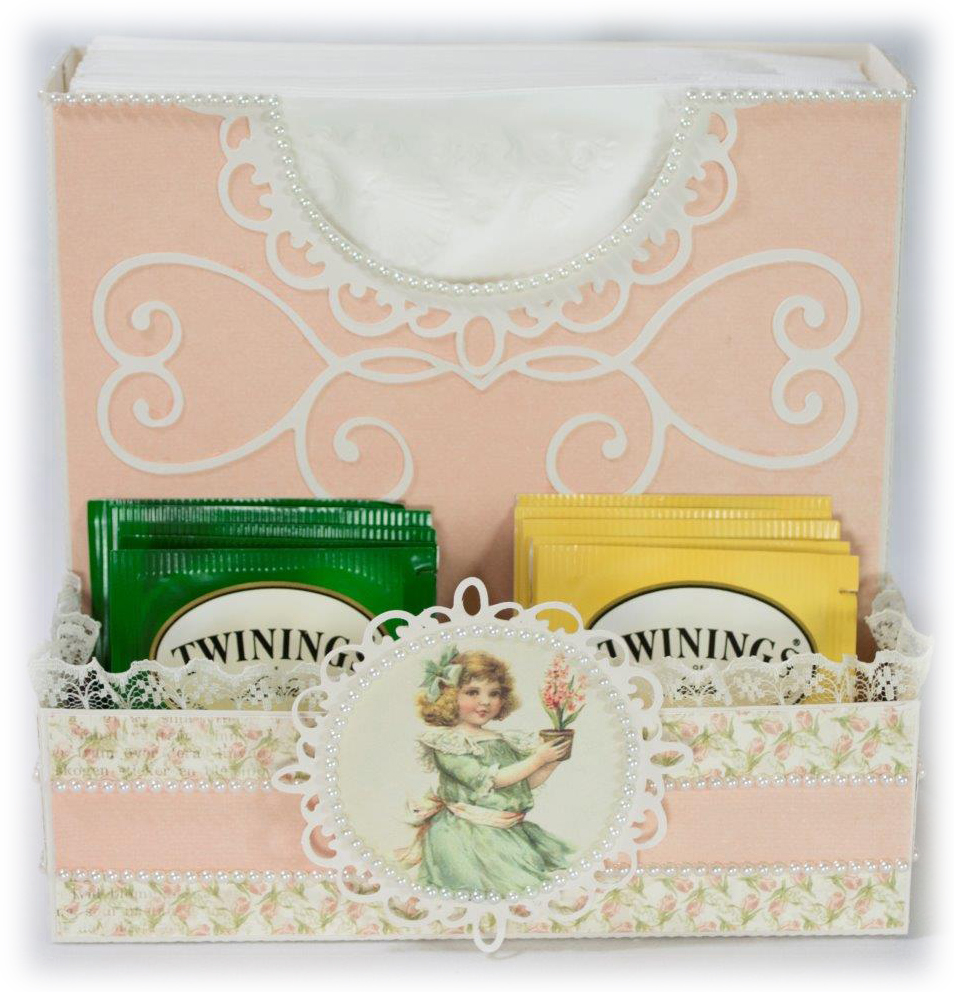 MATERIALS:
Bazzill Smoothies cardstock:                   Walnut Cream
Pion Design                                       Fairytale of Spring
White mulberry roses
Self-adhesive pearls
Cream lace
Napkins, tea envelopes