Decorative Cup with WPC Cutting File and Manual Instructions
These decorative cups work great for small gifts as well as candy.  I used this project to participate in the Pazzles April Challenge "New to You."  I'm enclosing the WPC cutting file here for the cup.  The doily base, heart, handle, and flowers were made using cutting files from the Pazzles Craft Room Library.  Although this cup was entirely cut using the Pazzles Inspiration, I have included easy manual instructions below.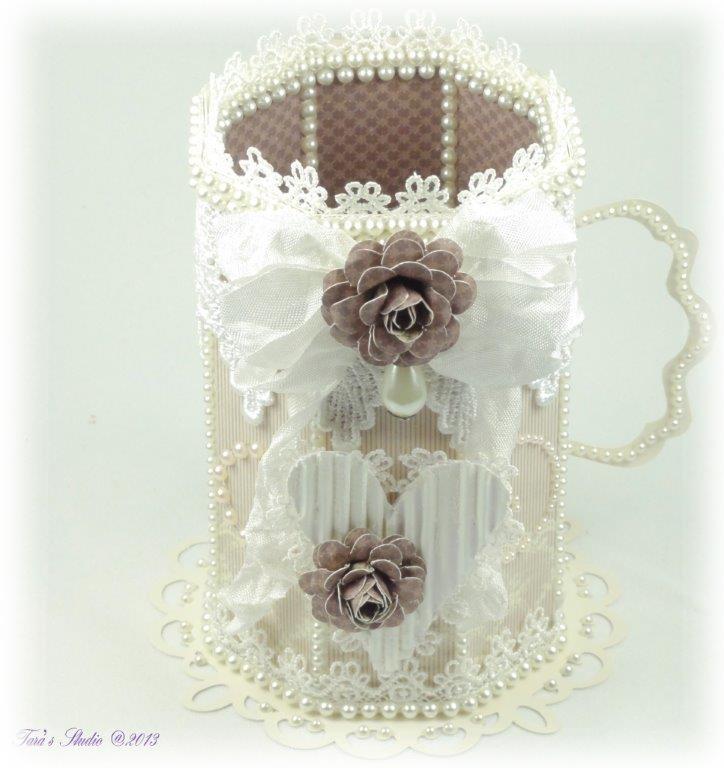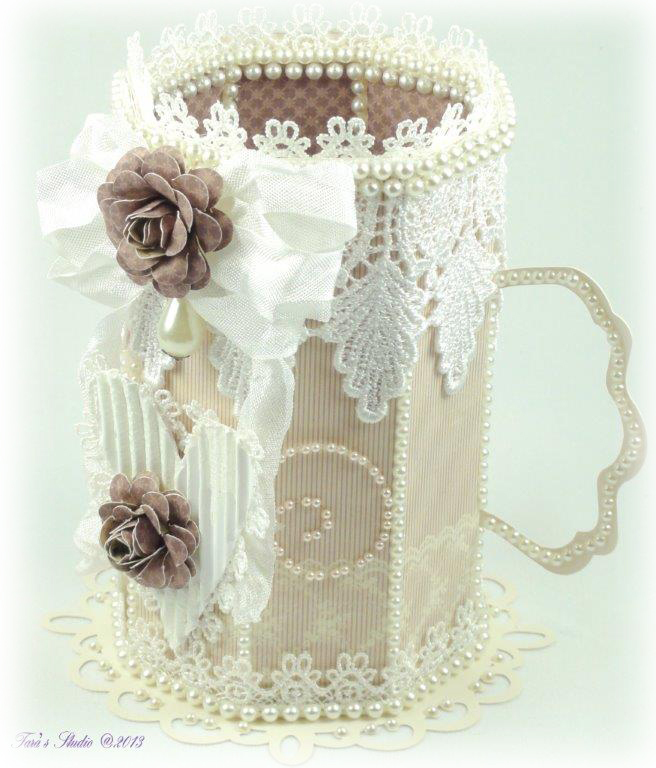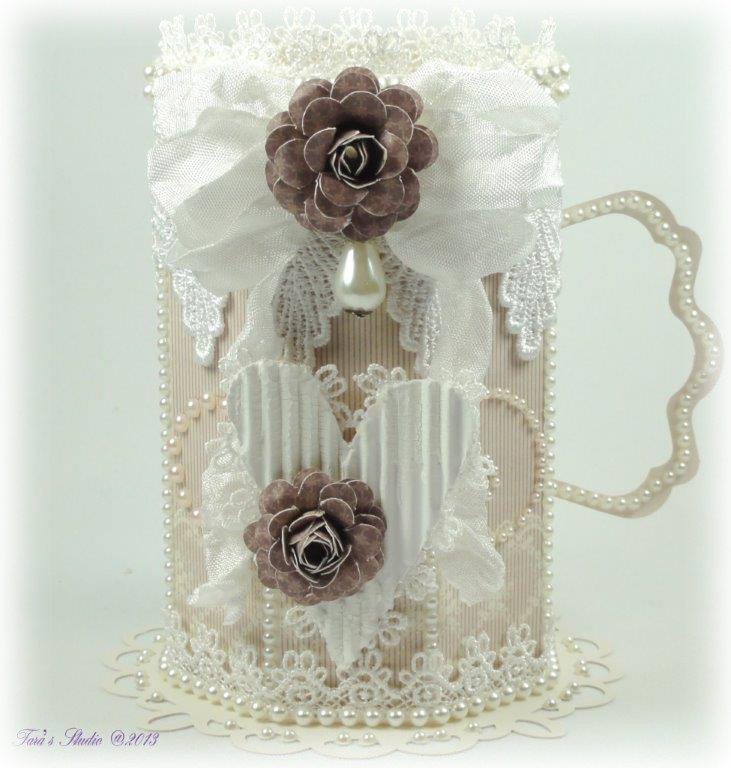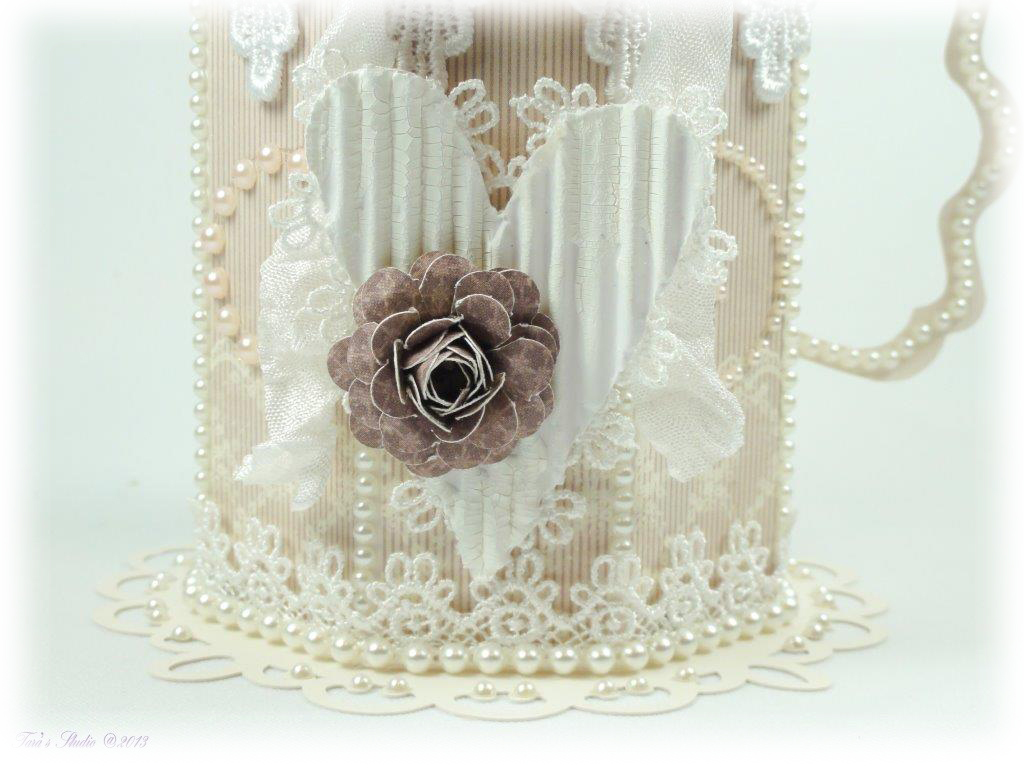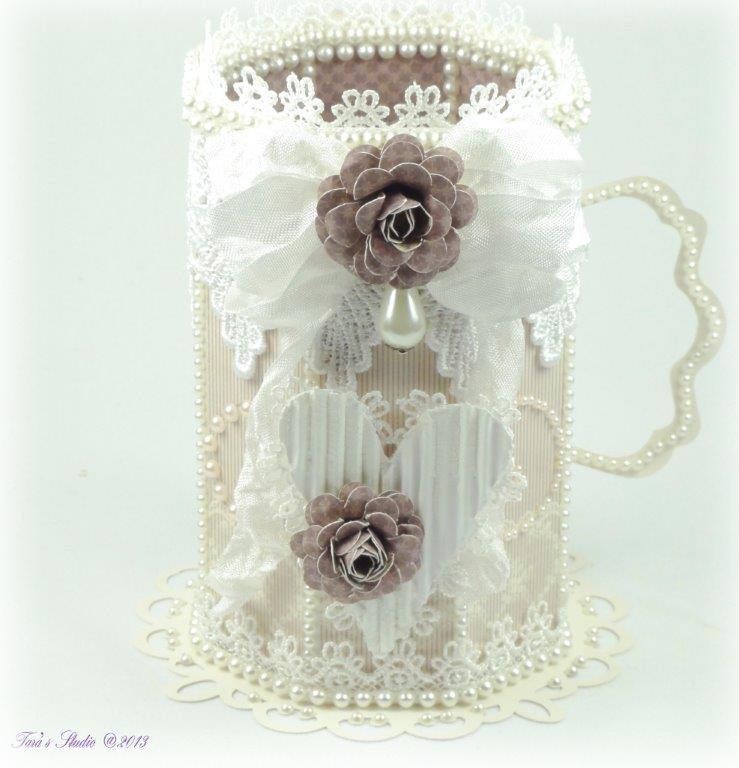 MATERIALS USED FOR THIS PROJECT:
Pion Design Studio of Memories
Bazzill Smoothies Walnut Cream cardstock
white corrugated paper
Tim Holtz Picket Fence Distress Crackle Paint
white lace
various sizes of self-adhesive pearls
MANUAL INSTRUCTIONS:
1.  Cut an 11 1/4″ x 5″ piece of card stock and then score down the short side every 1 1/4″ to form 9 panels.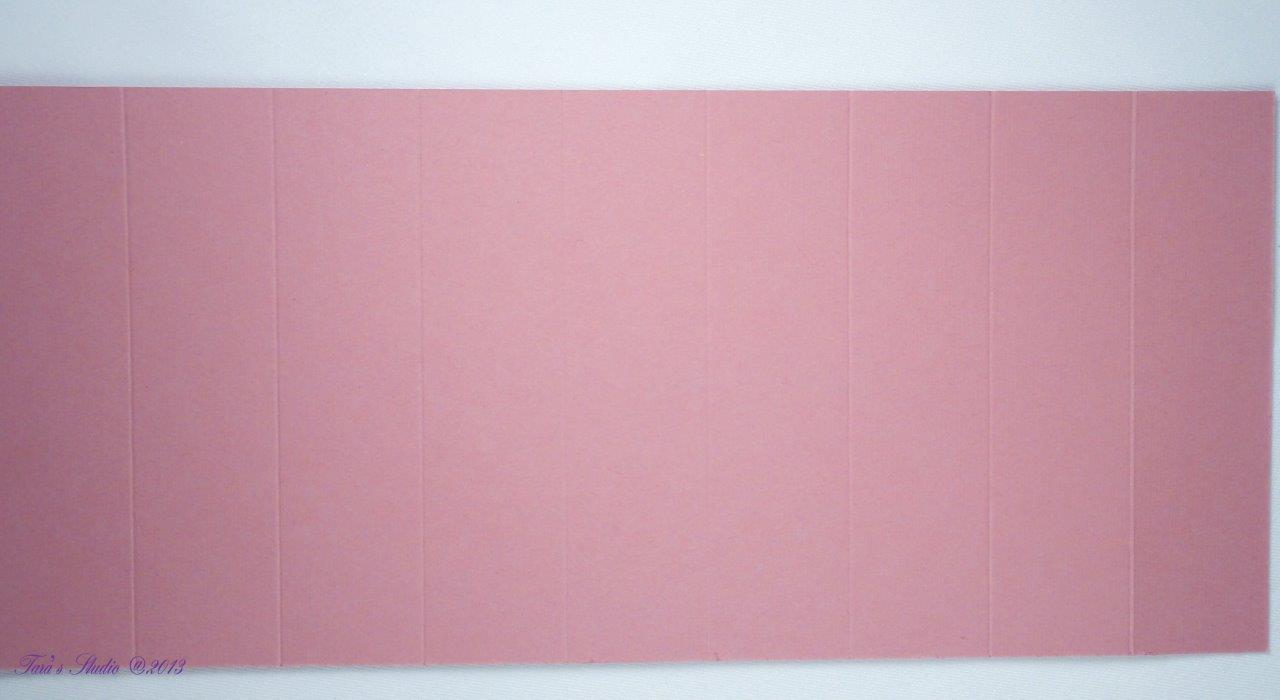 2.  Fold along the scored lines and curve your cardstock into a round cup shape.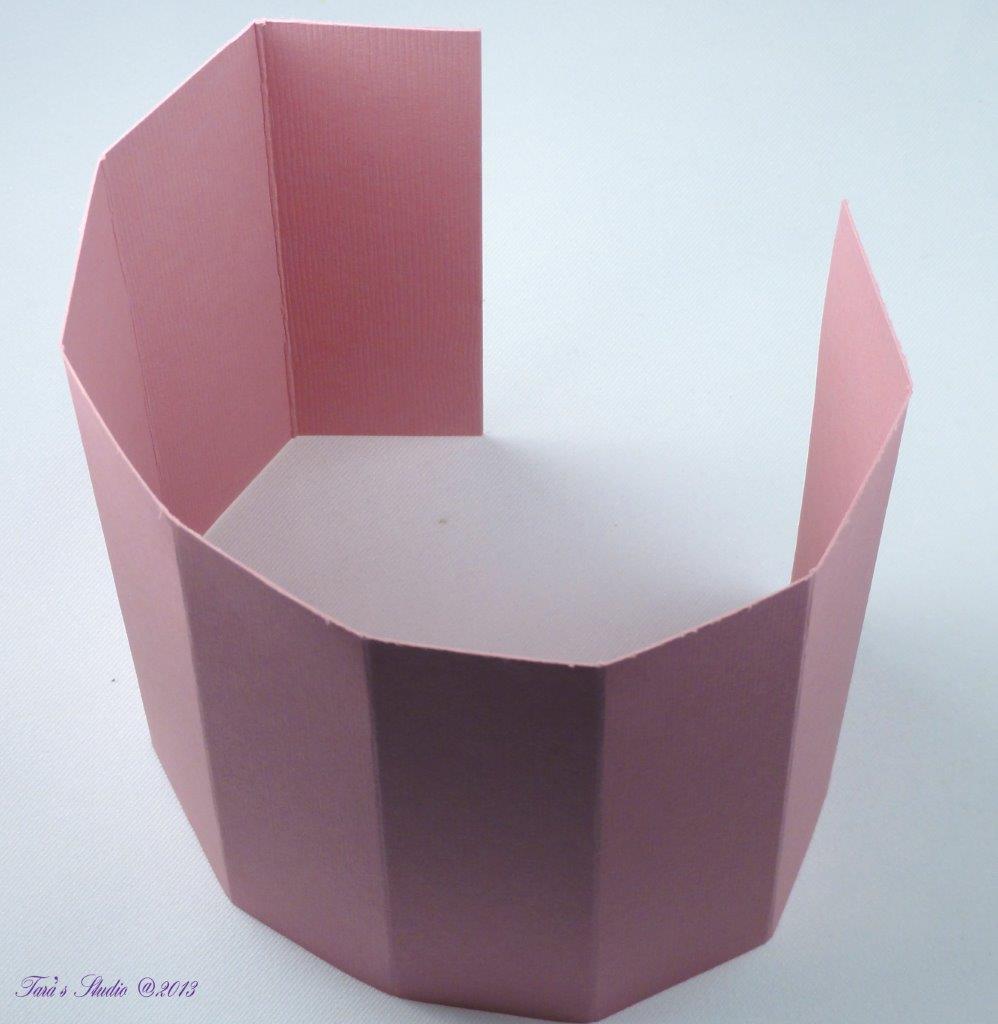 3. The handle can be made by taking two different sizes of a Spellbinders Nestabilities and cutting them together.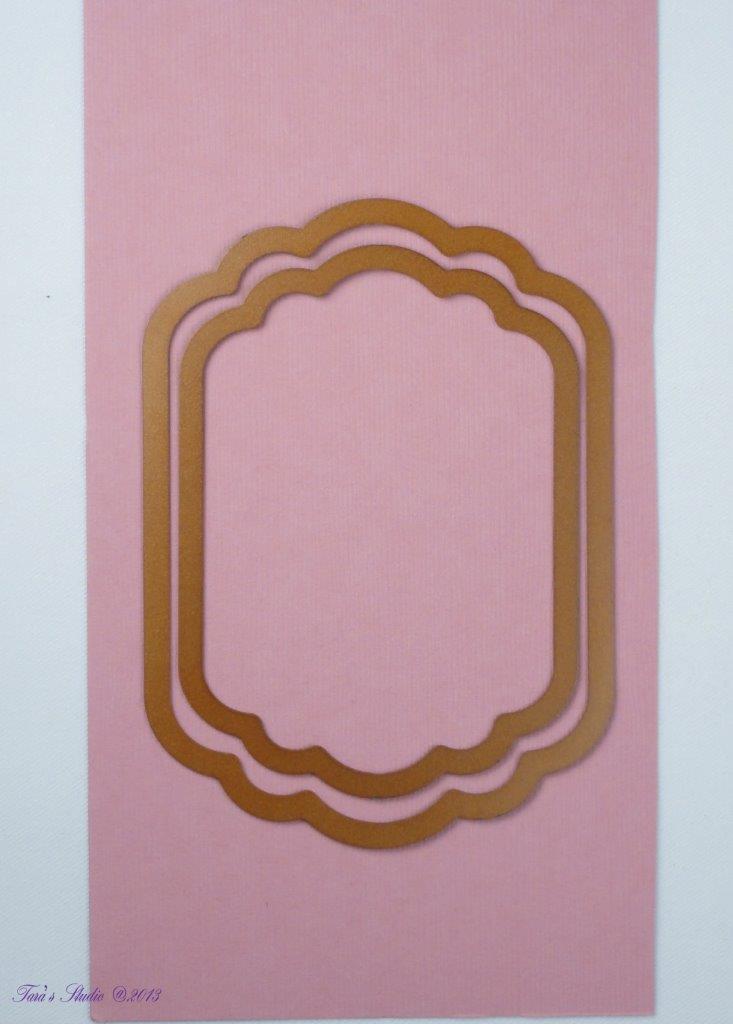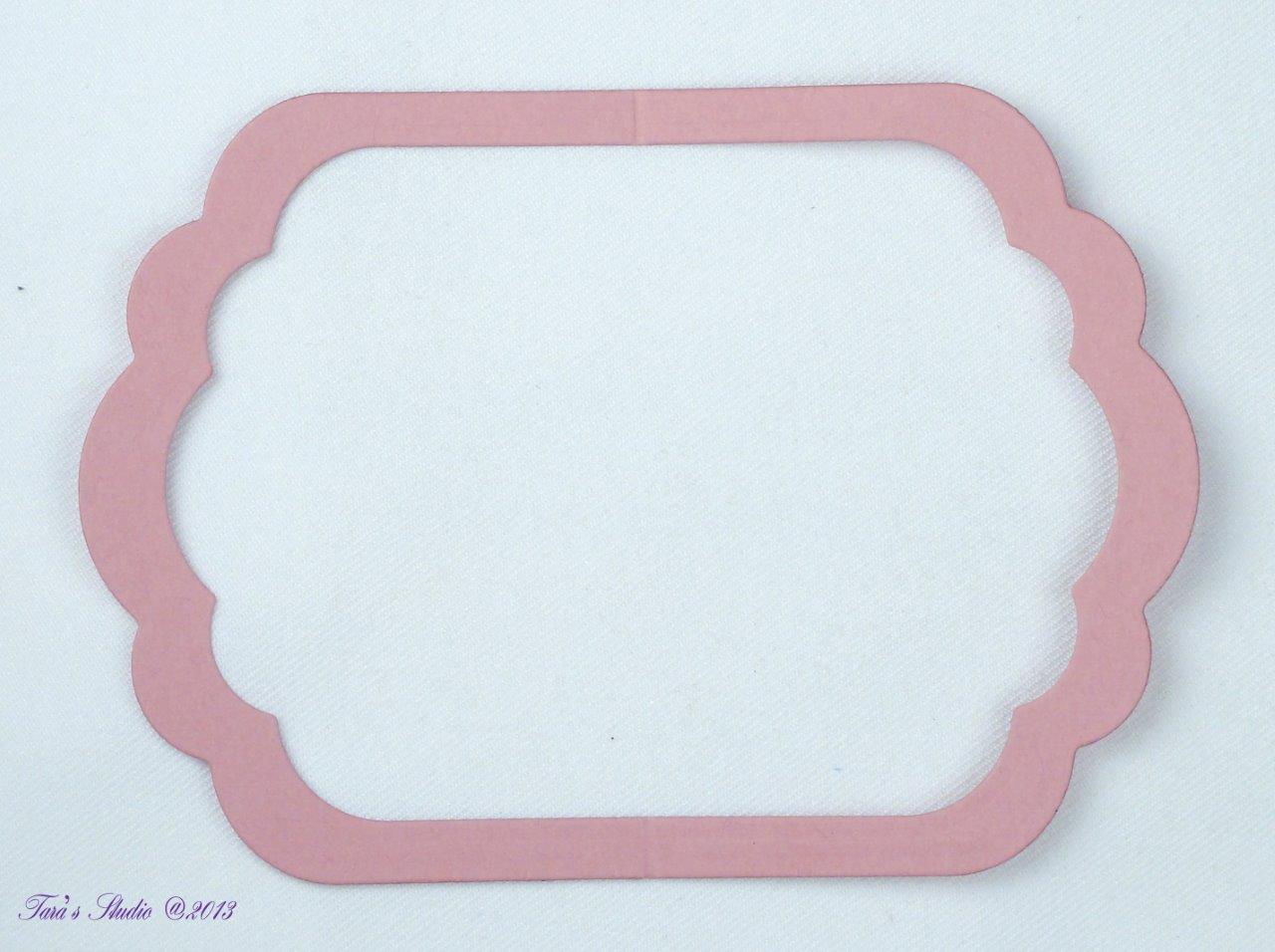 4.  Fold the cut handle in half or to whatever length you would like it to be.  Cut the other part to about an inch from the fold line and then glue this 1″ part to the inside of one of the outer panels.  If you don't have a Spellbinders Nestabilities set, you can be creative and design and cut your own handle.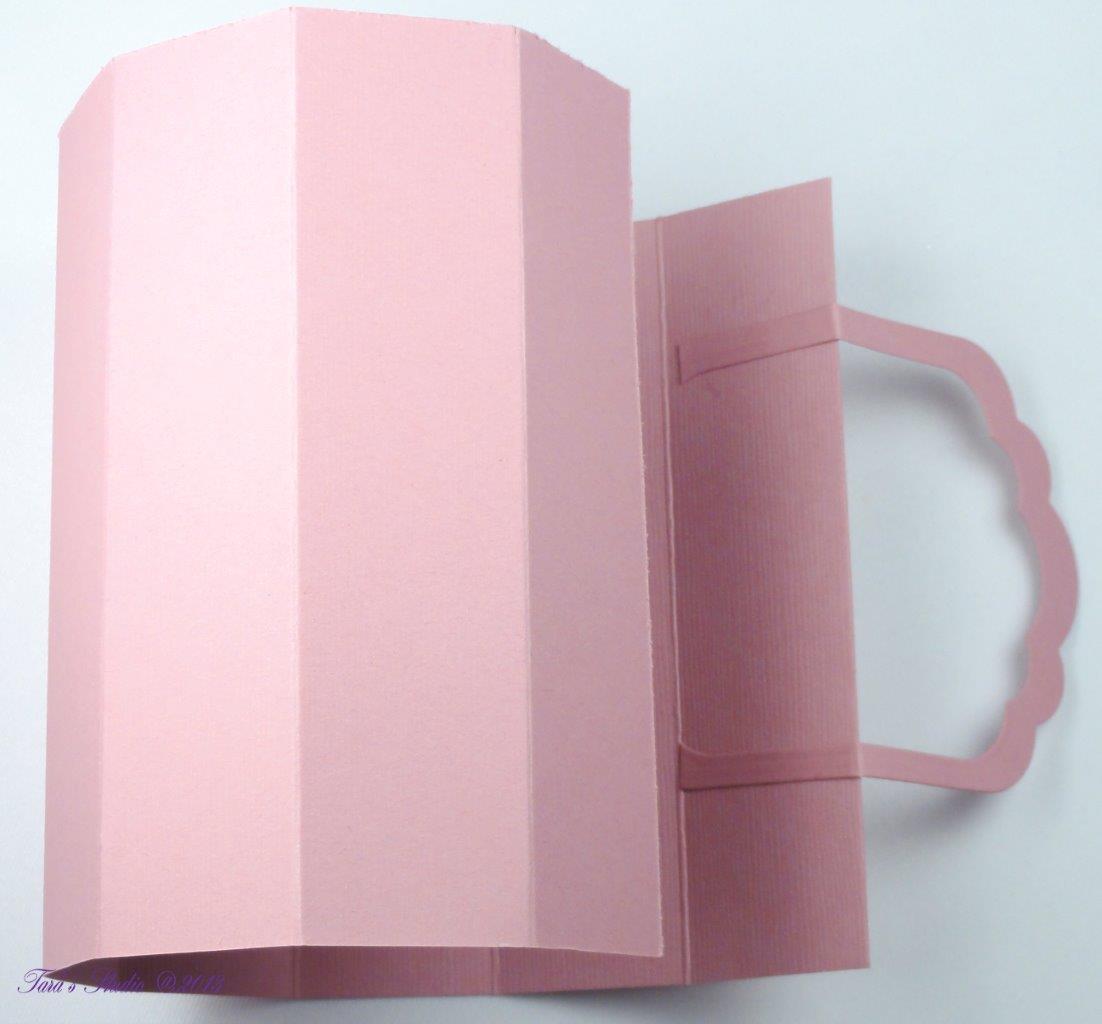 5.  Glue the outer end of the panel without the handle onto to the inside of the other outer end to hide the glued handle.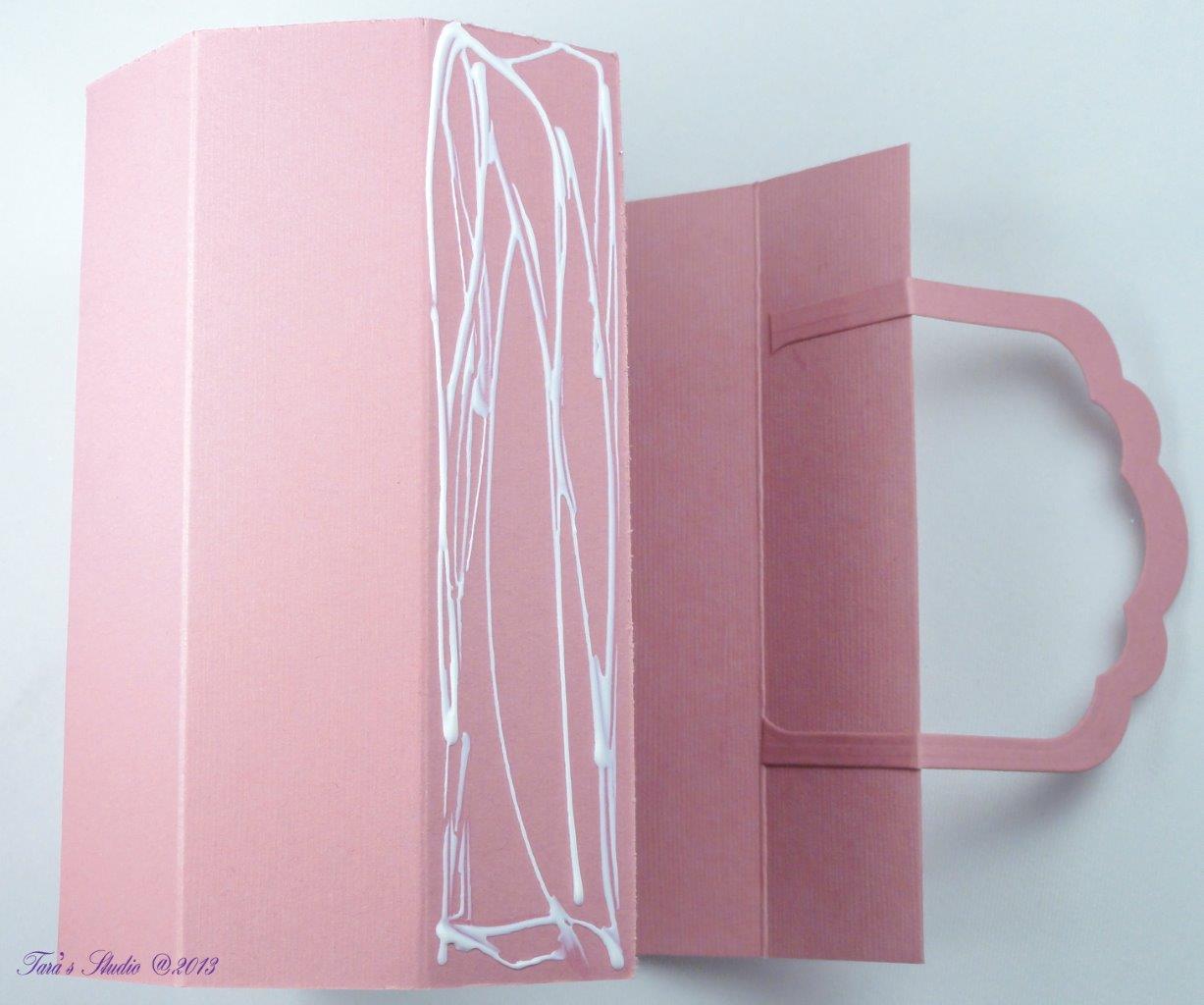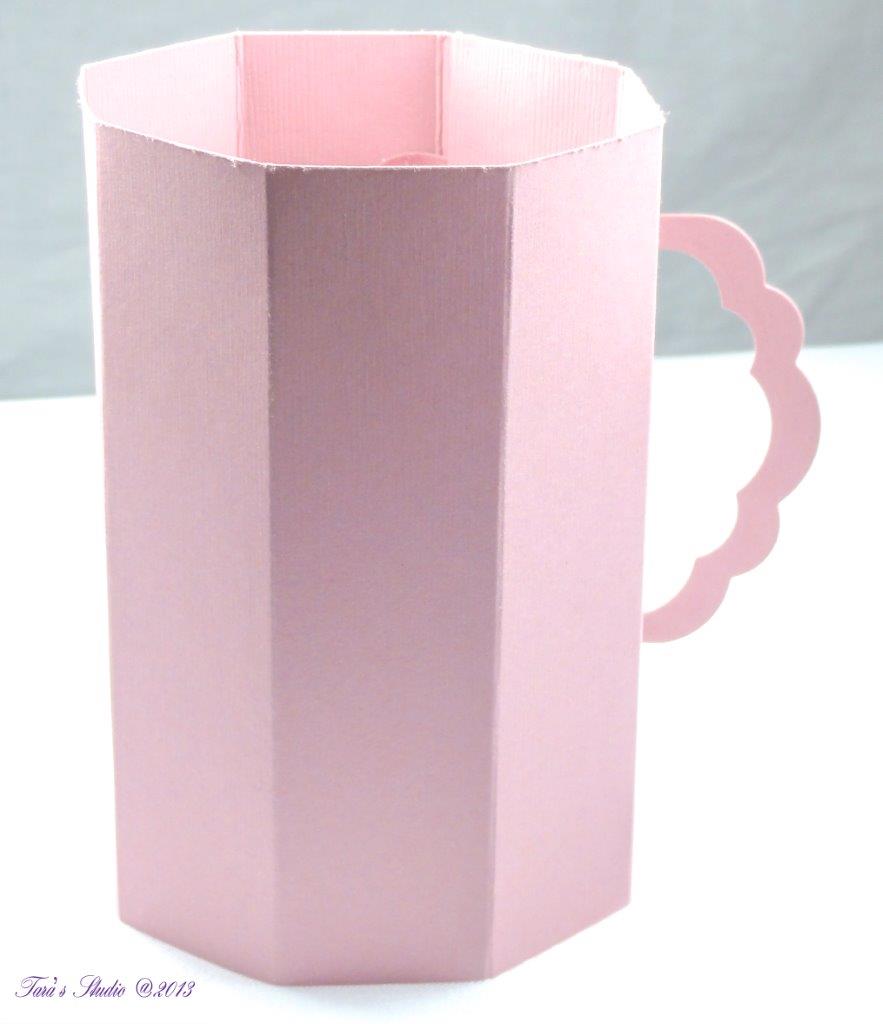 6.  Use your favorite decorative round doily as a base and use a hot glue gun to adhere your cup to the doily base.  Take decorative paper and cut 8 panels measuring 4 7/8″ x 1 1/8″ size and glue these to the outside cup panels.  You can also cut out panels for the interior of the cup as well.