Romantic Corset Valentine Card with Cutting File and Manual Template
Happy New Year to all you won­der­ful crafters!  When I was mak­ing this card with the Paz­zles soft­ware, I cer­tainly didn't intend for it to look like a woman's corset, but that is exactly how it turned out.  I thought it may work for a roman­tic Valentine's Day card so decided not to scrap it.  You can down­load the WPC cut­ting file here for this card.  I'm going to start includ­ing down­load­able man­ual cut­ting tem­plates for those with­out a cut­ting machine, so I have included this card's man­ual tem­plate here that you can down­load.  All you will need to do is to print out the man­ual tem­plate and then cut it out to trace onto cardstock/paper.  The black lines are cut­ting lines and the blue lines are score lines.  The card cut­ting file and man­ual tem­plate are sim­ple but include pre-sized holes for easy eye­let inser­tion and lac­ing. A TIP for those using the man­ual tem­plate — mark where the holes are on your cardstock/paper and then use a hole punch to punch holes for the eyelets/lacing.  Once laced, the bot­tom edge of the card should be glued to hold your tag/insert.  
I'm hop­ing at some point to make down­load­able man­ual tem­plates for many of my past projects.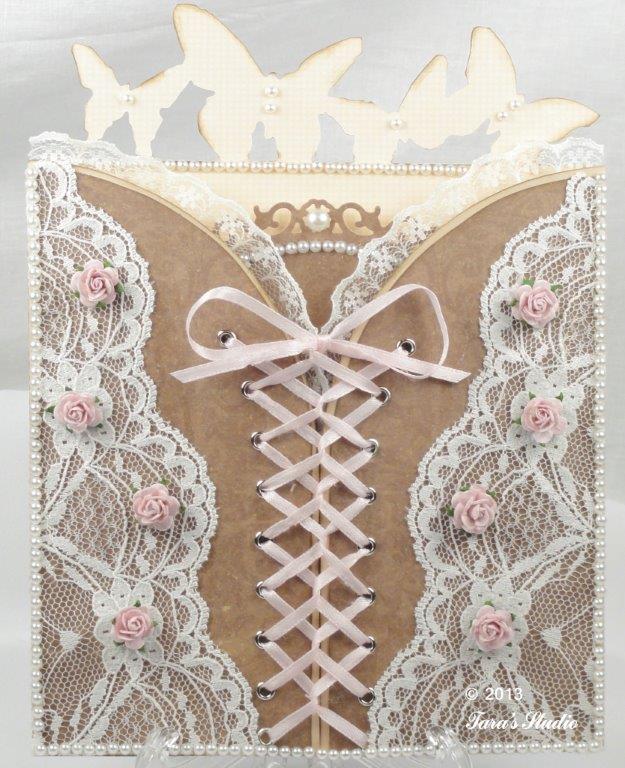 Pin It
You may also like: