Windowed Gift Box #2 with Cutting File
Here is another windowed box.  I cut out windows for both roof panels but ended up putting a Pion Design picture in the window of one panel as I liked the idea of the lovely lady looking out the Prima window.  The resin windows are from Prima and the soft turquoise paper is Pion Design.  I have included a WPC cutting file here for this project but the manual tutorial can be found here.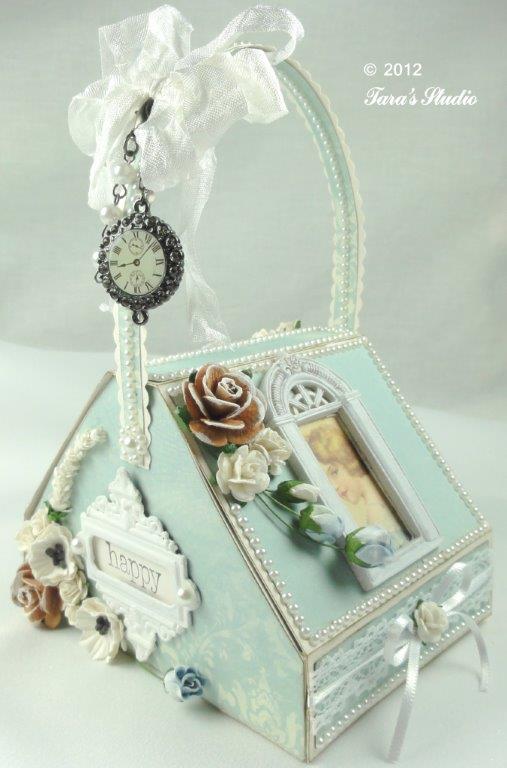 The next two photos show one of the side flaps opened.