Three 3-D Angel Shadowbox Ornaments
My dear mother belongs to a ladies church group that meets monthly to pray for missionaries.  She gives each of the ladies a name of a missionary to pray for, but in order to help keep the name in remembrance, we create a paper craft for each lady and then affix the name to the project.   This month, I made 30 of these little "shadowbox" Christmas ornaments for her church group using 3 Marianne's Design Creatables doily dies (LR0168, LR0169, and LR0180) with the blue roses also from a Marianne's Creatables flower set (LR0145).  I used Spellbinders  dies to cut out the center of each ornament as well as some of the shapes on the back of the ornaments.  The pine branches are from a Martha Stewart punch.  The angel stamps are from Stempelglede  and the circular back sentiment stamps are from Lili of the Valley.  The blue paper used is from Pion Design.
I submitted this project to the "angels"  Sparkles Christmas Challenge and to the Marianne's Design Divas "sparkle and shine" challenge.  Inspiration came from the lovely Marianne.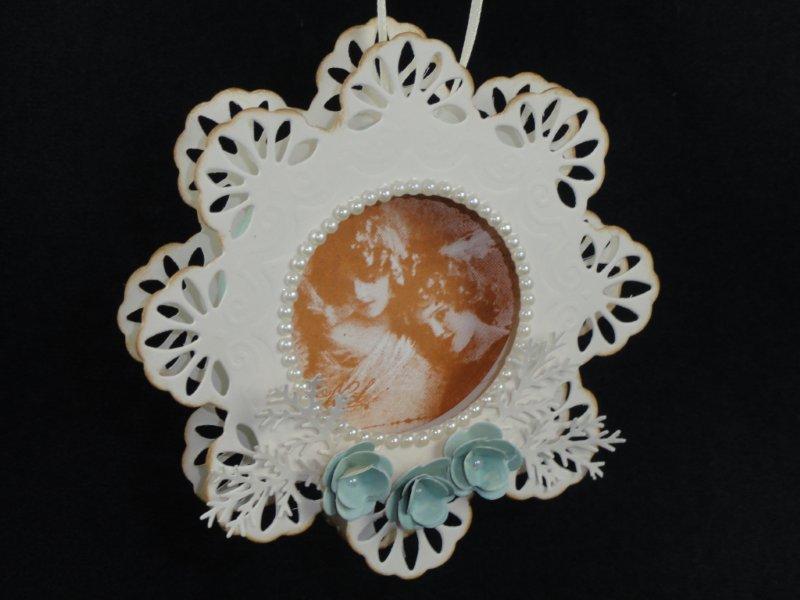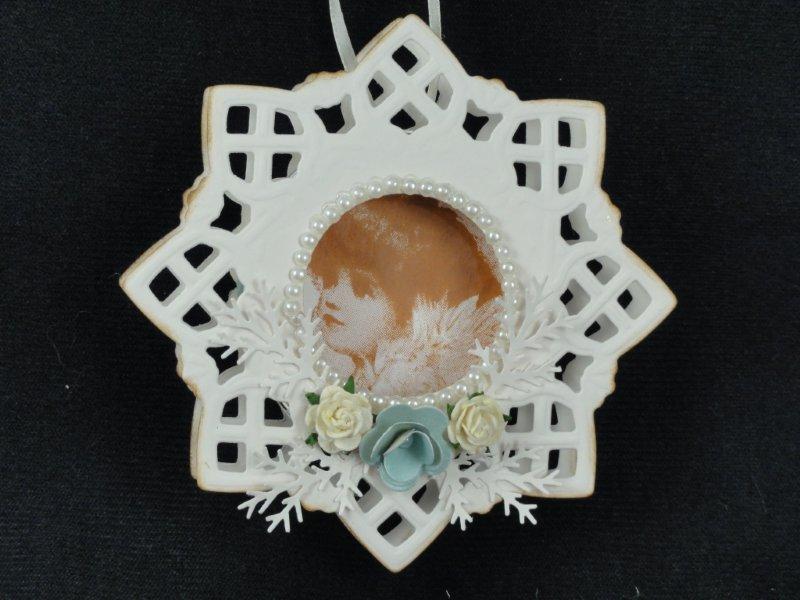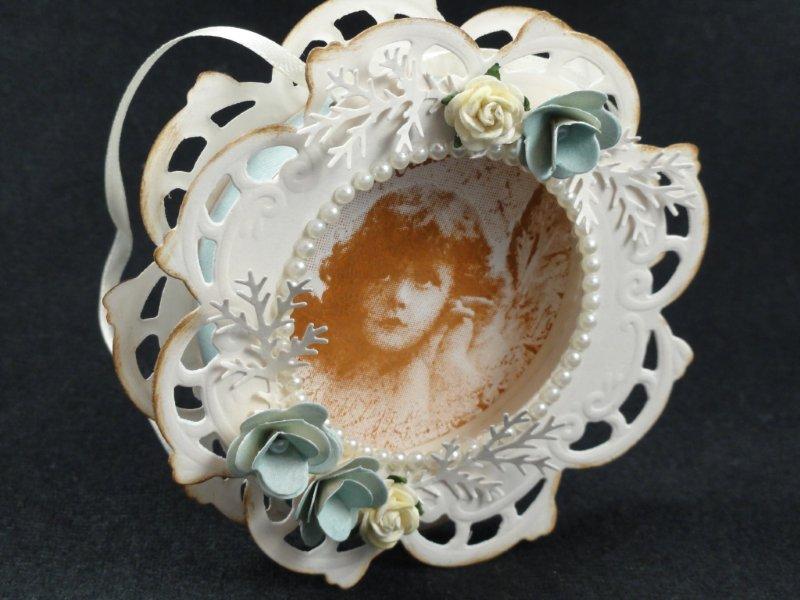 And now some side views and  backs: