I love the roman­tic, vin­tage look of this lit­tle wagon. The Sep­tem­ber Paz­zles Chal­lenge is to make some­thing spe­cial that brings to mind the month of Sep­tem­ber.  For me, it is the county fairs here in Okla­homa.  I have always looked for­ward to the fes­tiv­ity of county fairs since I was a child.  The excite­ment of the exhibits, food, and car­ni­val atmos­phere is a joy that only comes once a year in Sep­tem­ber!  This lit­tle wagon brings to mind the many car­ni­val wag­ons at the fair sell­ing their wares and spe­cialty food items.  I've also par­tic­i­pated in the Wild Orchid Crafts Chal­lenge #57 which is "Sum­mer Flow­ers" as I have used tons of beau­ti­ful sum­mer flow­ers from WOC.
I found the man­ual tem­plate for this vin­tage car­ni­val wagon here, but am enclos­ing the WPC cut­ting file here for those with that capa­bil­ity. Just right click on the cut­ting file link to "Save File" on your com­puter.    Then open in your machine soft­ware.  The cut­ting file includes every­thing except for the fence which I down­loaded from the Paz­zles Library.   It's impor­tant to use chip­board as a base for the wagon to pro­vide sta­bil­ity.  Chip­board was used as a base for every­thing except for the roof, fence,  and the flower boxes.  I used Col­or­bok "white­board" which is some­what thin with the approx­i­mate thick­ness of a credit card.  This cut very eas­ily with just one pass with my Paz­zles Inspi­ra­tion using the chip­board set­ting.  You can then cut and apply dec­o­ra­tive paper over the chip­board like I did.  The roof can be removed to reveal a nice sized box!  I used strong mag­nets for the cardstock/paper roof so that it would curve and attach per­fectly to the sides.  Just remem­ber to remove the roof care­fully if you use mag­nets or the project could tear.  If you don't want to use it as a box, you can just glue the roof onto the sides.
TIP:  Since there are no tabs on the stairs, I used a hot glue gun which worked great to quickly adhere the chip­board pieces.  I also used the hot glue gun to affix the card­stock fence to the chip­board front porch.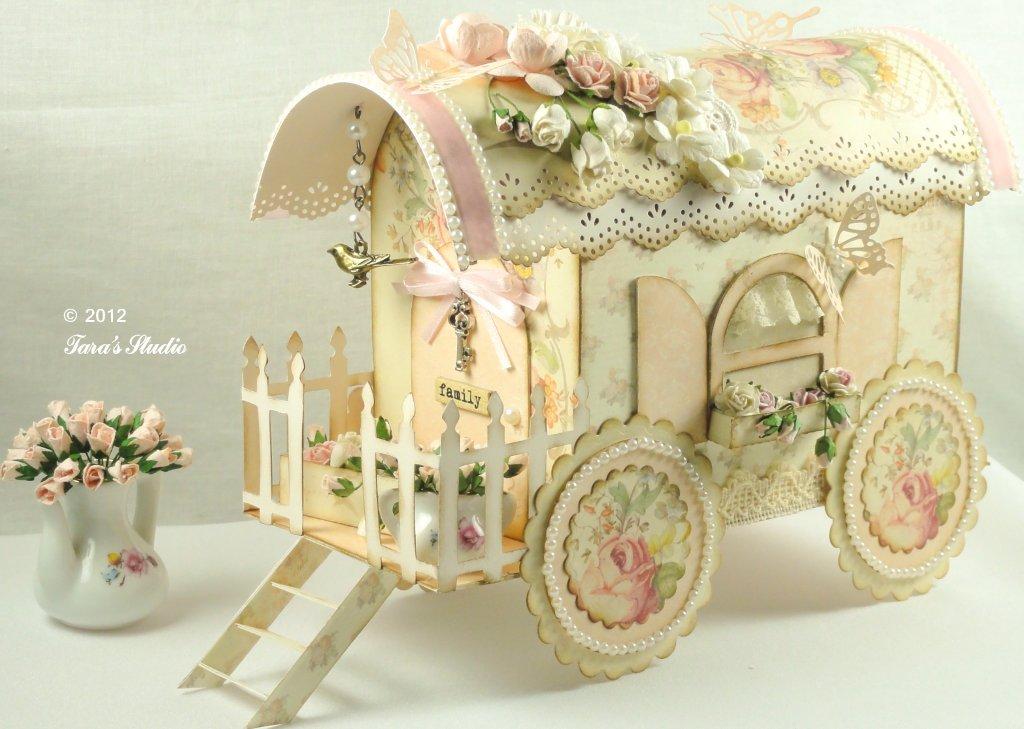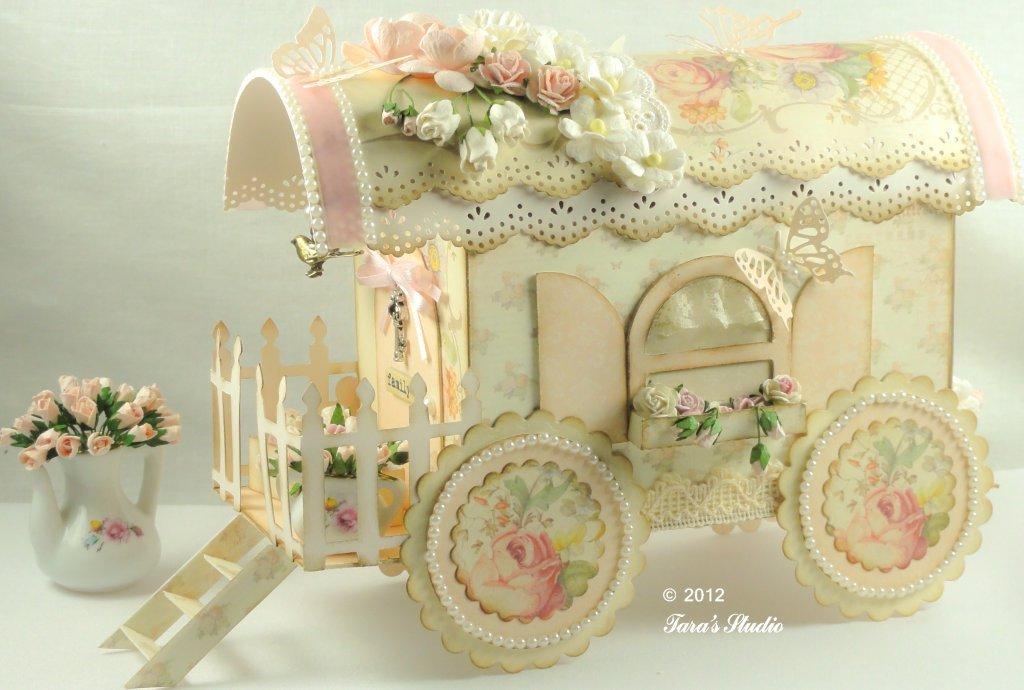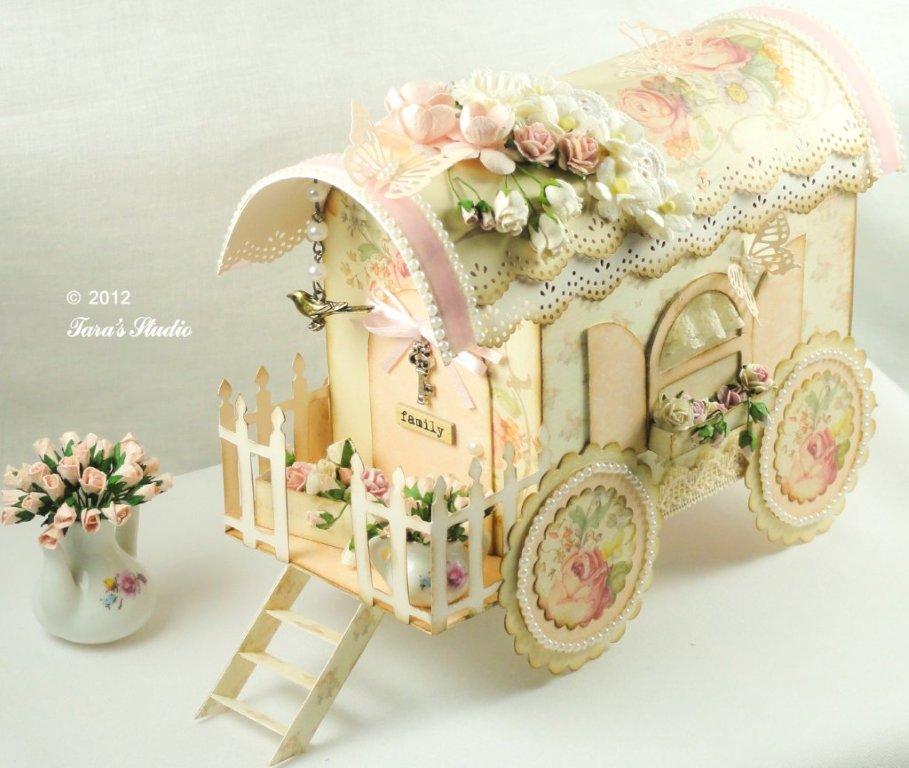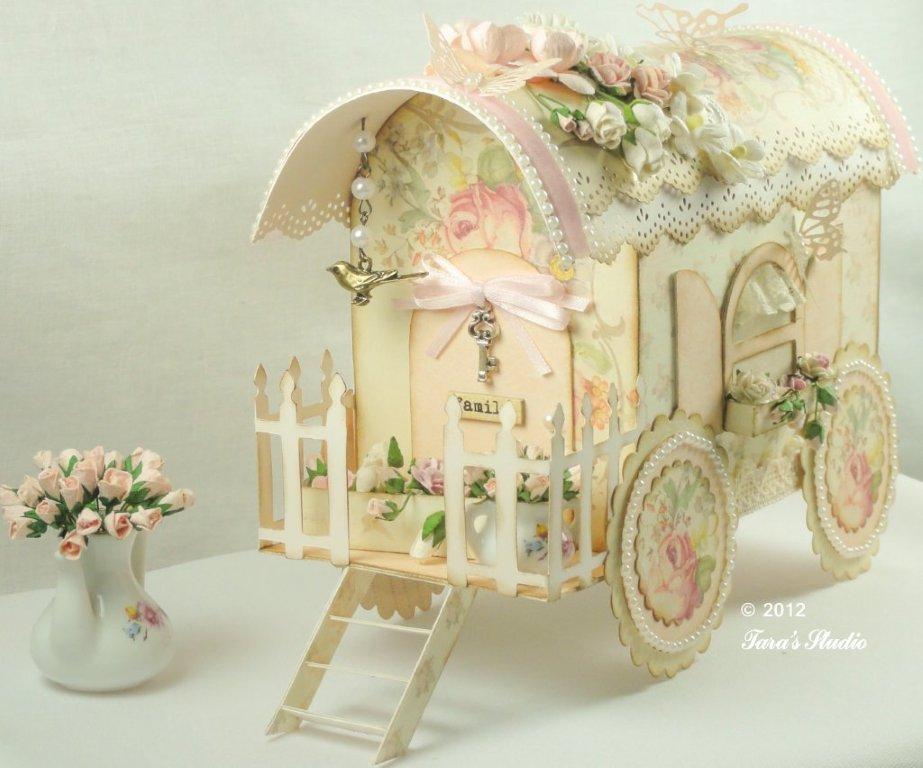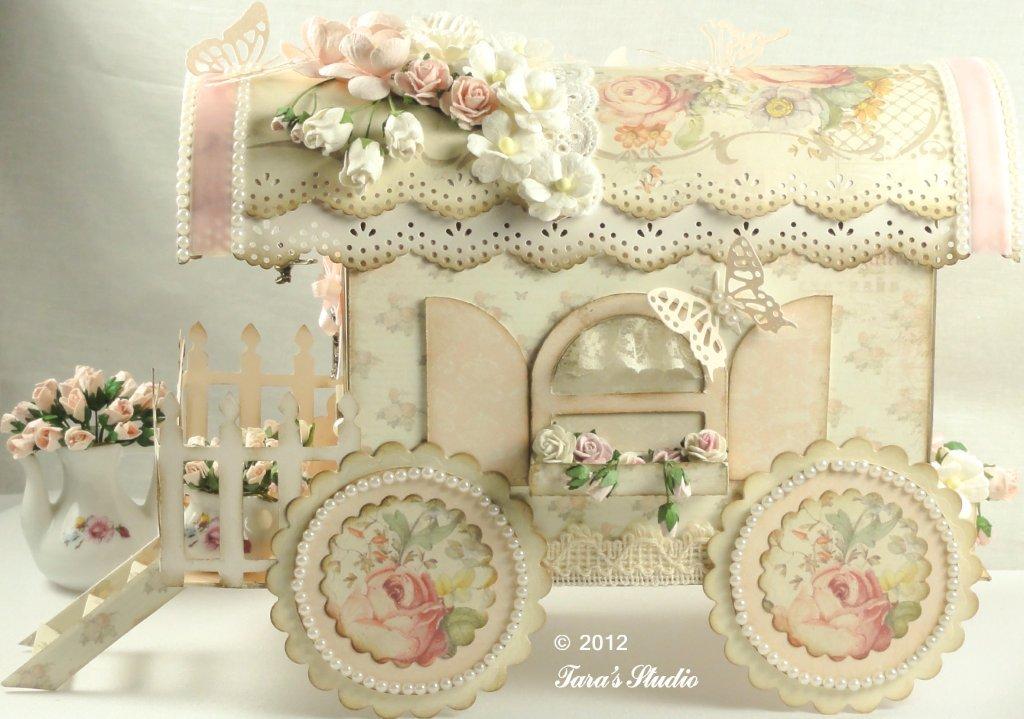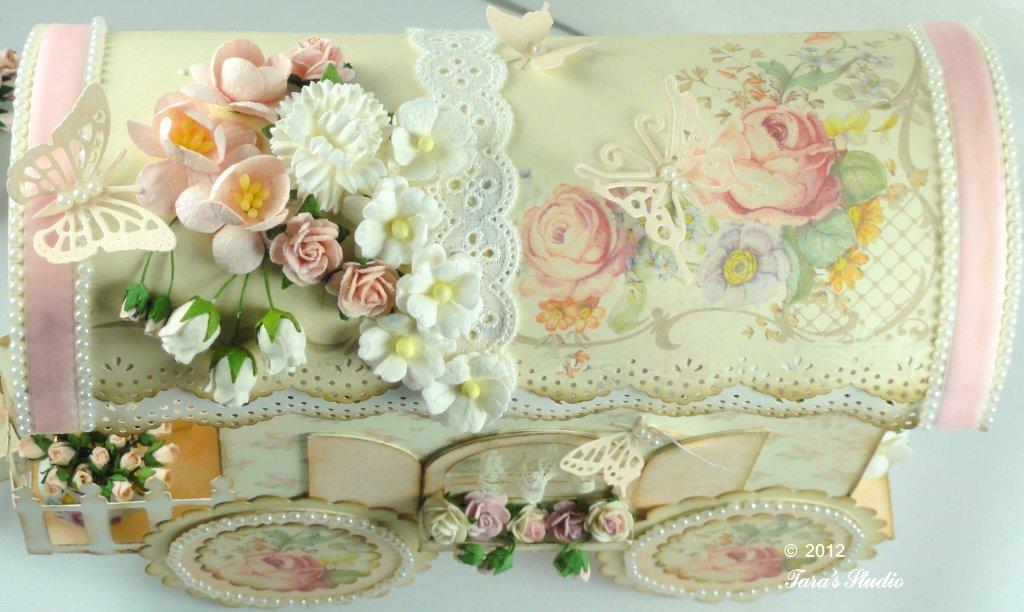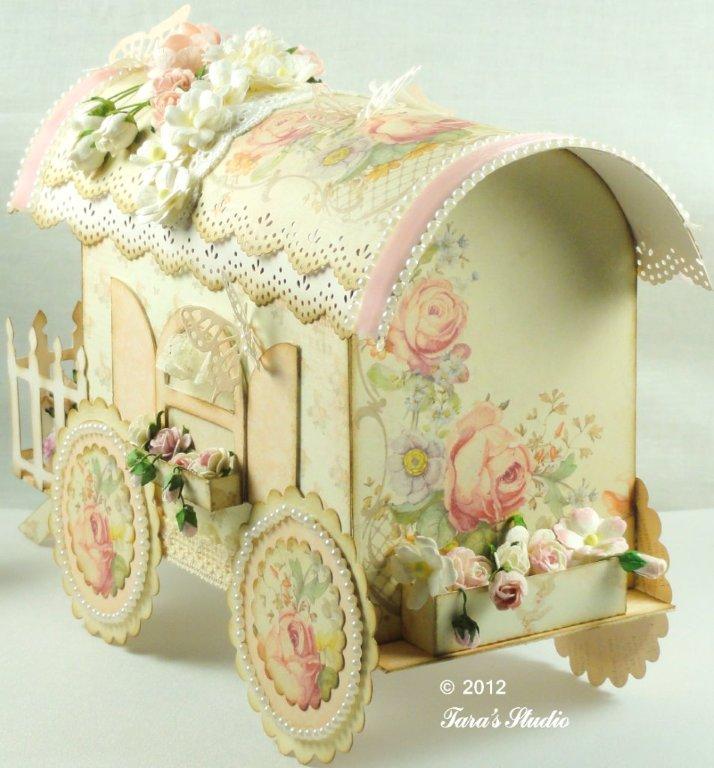 You may also like: