Winter Box In July with cutting file
It's difficult for me to make winter projects when it's 105 degrees outside!  But, the Pazzles July Challenge is "Christmas in July" so I've made a winter box.   I also participated in the the Wild Orchid Crafts Challenge  where the theme is "Punch it Out" so I've used several punches and dies for the top of the box along with Wild Orchid Craft's seam binding for the bow, a WOC snowflake charm, and some of WOC's beautiful flowers!   Here is the WPC cutting file and assembly instructions are below.  I've made these boxes before, but this is the first 2-layer high one I've posted.   There are a total of 8 pull-out drawers and 8 faux drawers.  The faux drawers are attached using 3-D squares giving a more realistic drawer appearance.  The faux drawer inspiration came from Marianne's blog.  I stuffed the faux drawers with cheesecloth, lace, and pearls.  I even included a Tim Holtz clothes hanger!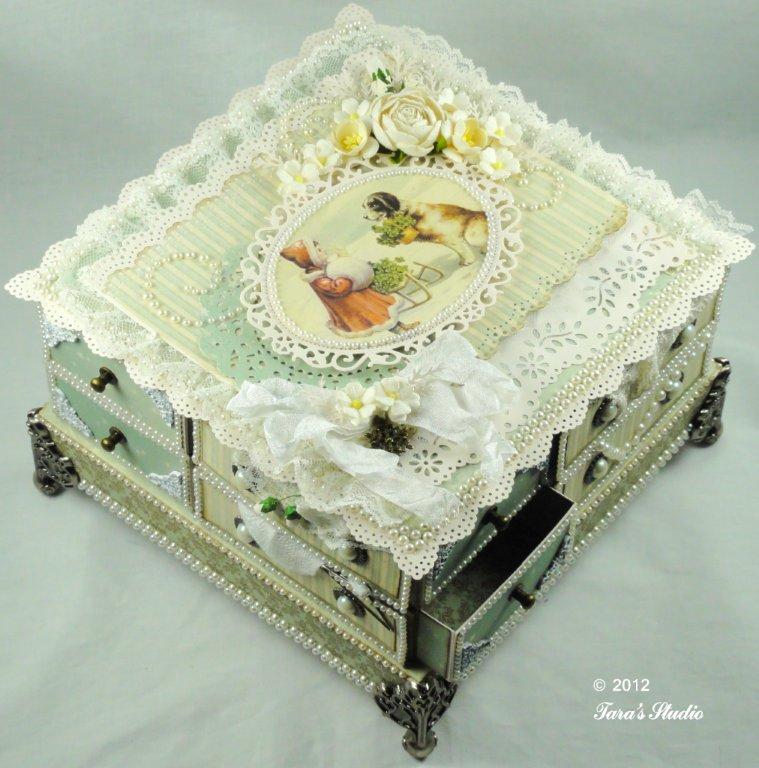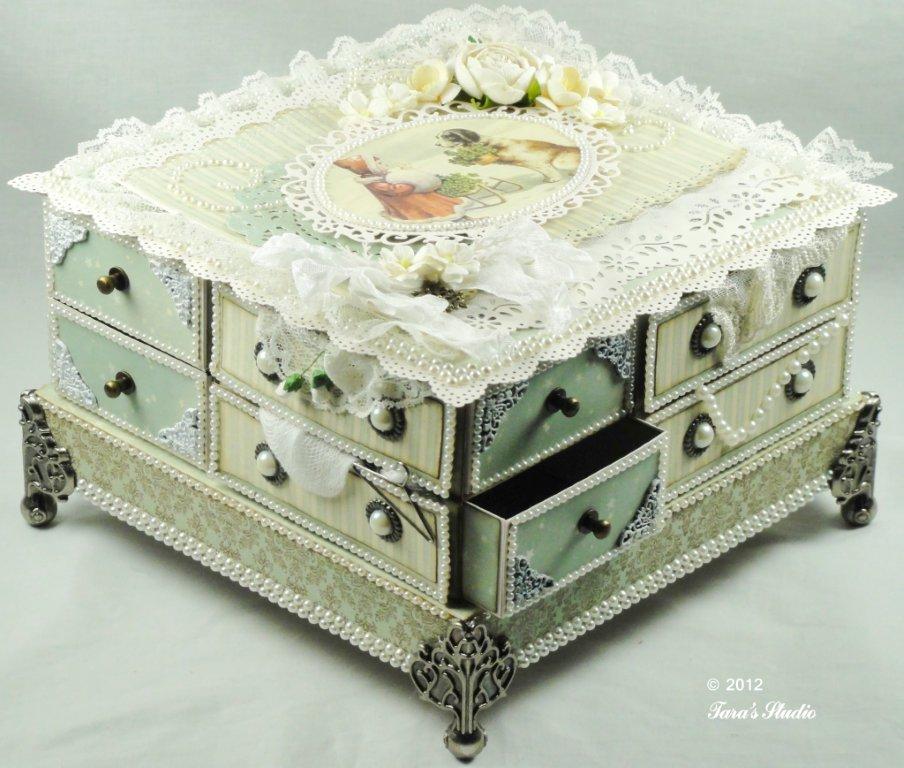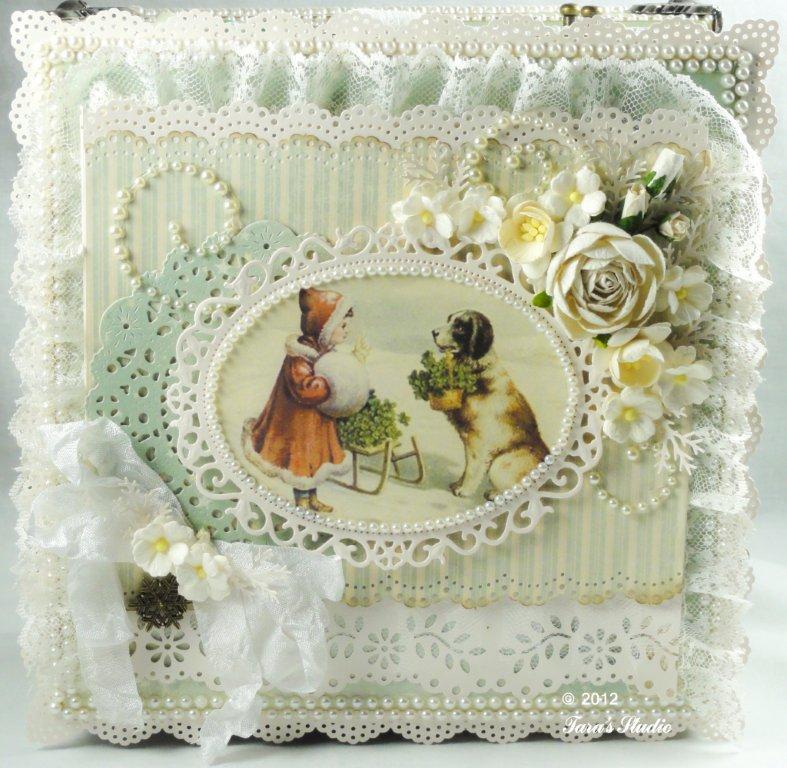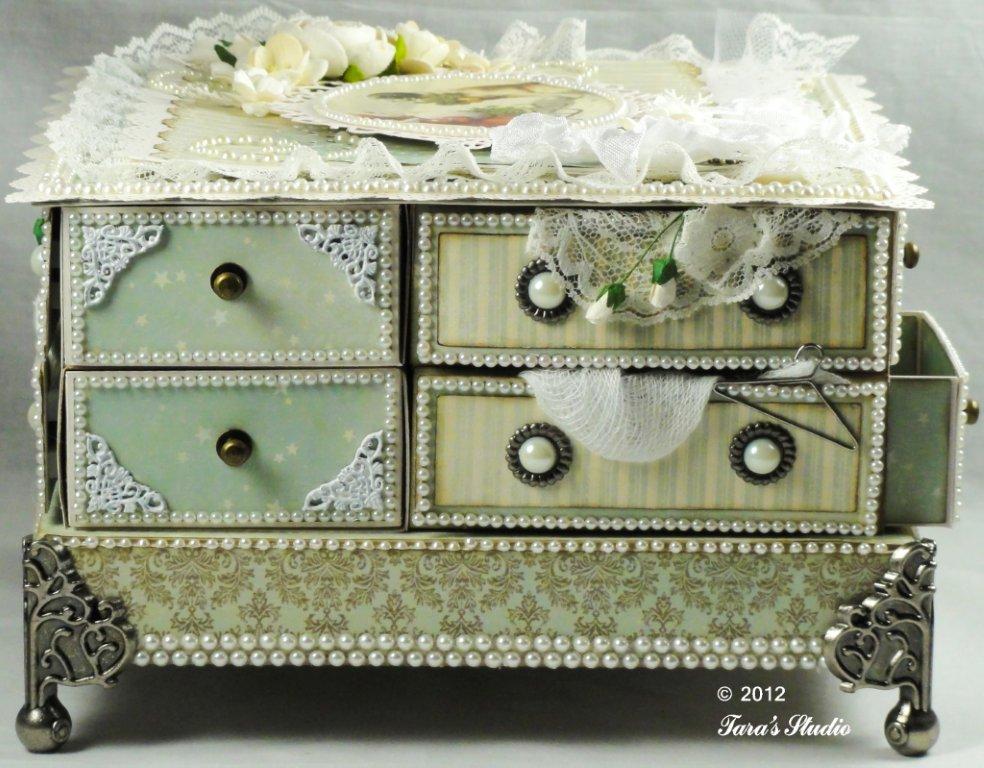 The project is made of card stock and decorative paper, however, I placed a thick 8″ square of chipboard on the top of the box, the top of the base-box, and at the bottom of the base-box to give better support.  The base box is essentially there so that the Tim Holtz box feet can be attached without interfering with the drawers opening.  The base box is not necessary if you don't want to use the box feet.  The base box is not included in the cutting file but is just an 8″ x 8″ x 1″ high box.  Keep in mind that the project can be sized to whatever size you want it to be using Pazzles capability.  This particular one is large at approximately 8″ x 8″
Using the cutting file provided, cut out the boxes and box covers.  The cutting file is for a 4-drawer box, so remember to double everything if you want it to be a double layer one like the project I've posted today.  The drawer cover should be folded with one end glued to the other end as shown below: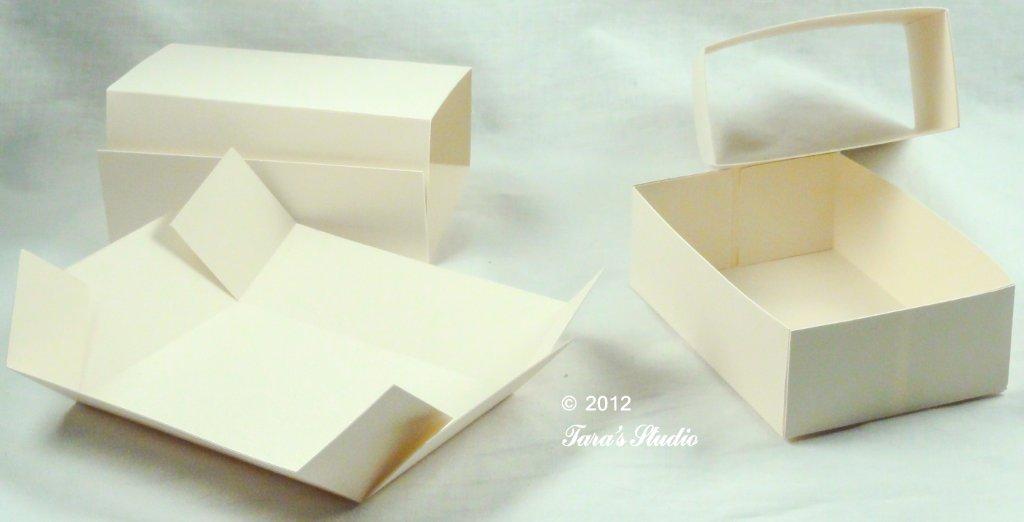 Once all your drawers and drawer covers are glued, glue the drawer covers at right angles onto an 8″ square sheet of card stock or chipboard: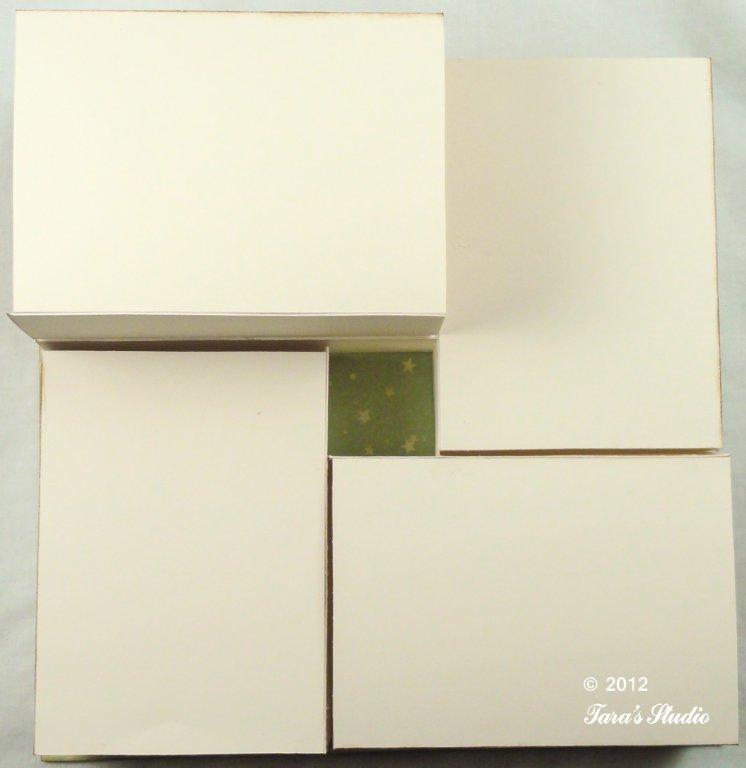 Place card stock or chipboard over the top and then decorate the top, drawers, and sides.  Included in the cutting file are pre-sized decorative paper strips for the drawers and box cover exposed sides.