Today I have a different kind of post to share  with you.  My oldest daughter Ashley Siobhan celebrated her 28th birthday February 8.  Our family was supposed to get together this weekend to celebrate her birthday along with my sister Gina's so I made this cake for Ashely.  Cake decorating is another crafting passion I have!  Unfortunately, we weren't able to celebrate due to snowy weather.  So since she won't be able to enjoy this special cake, I wanted to post it in her honor.  Ashley is wonderful – everyone who meets her loves her!  Her favorite cake is strawberry, so this cake is made-from-scratch strawberry with a cheesecake in the middle!  How special is that?  I love fondant!  I know not everyone cares for it, but I have never been able to get enough of it!  This fondant is heavenly – it's made from white chocolate.  All the decorations on the cake except for the edible pearls, are hand-made from white chocolate modeling paste.  The cake was a soft pink, and it was impossible to capture the subtleness of the color with photography.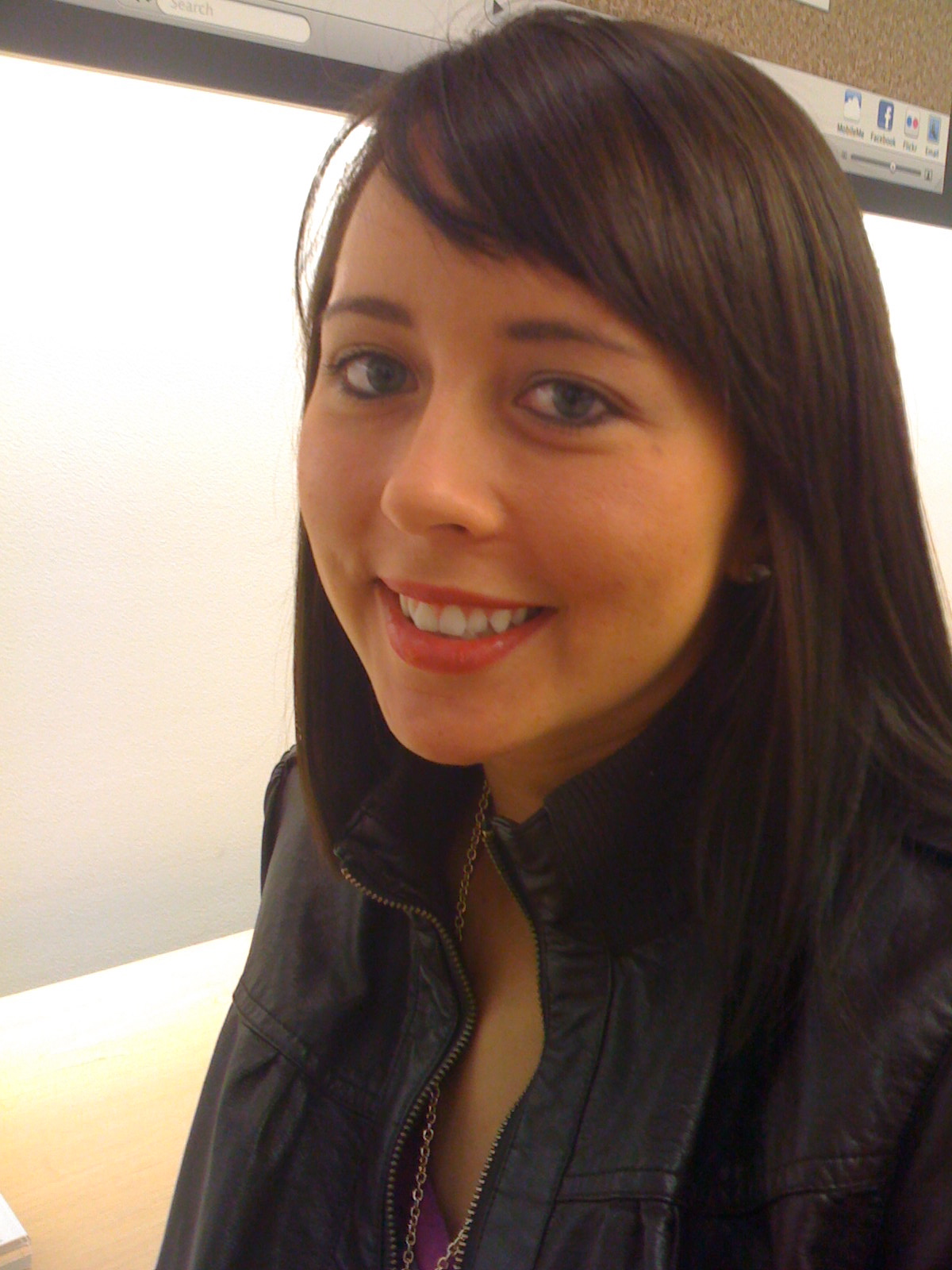 ASHLEY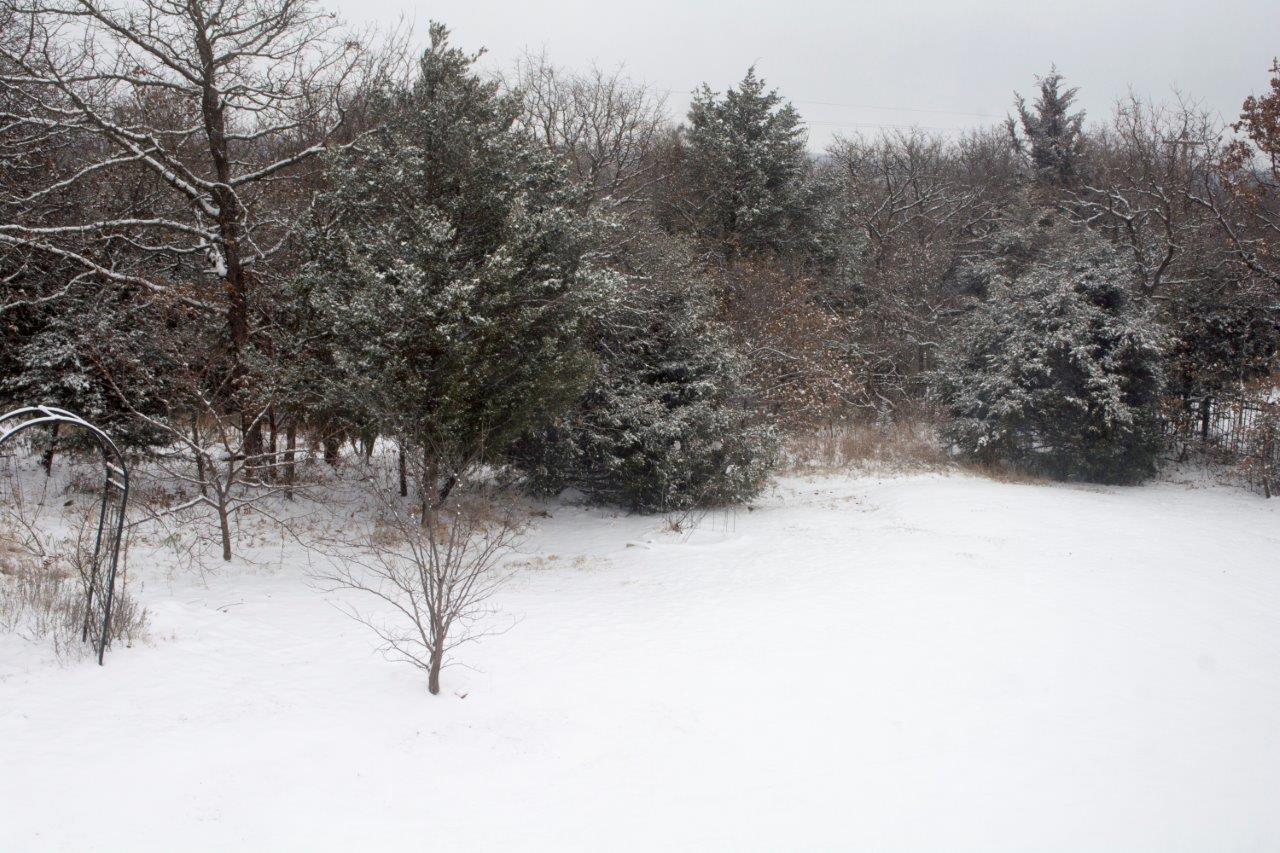 A view of our backyard today!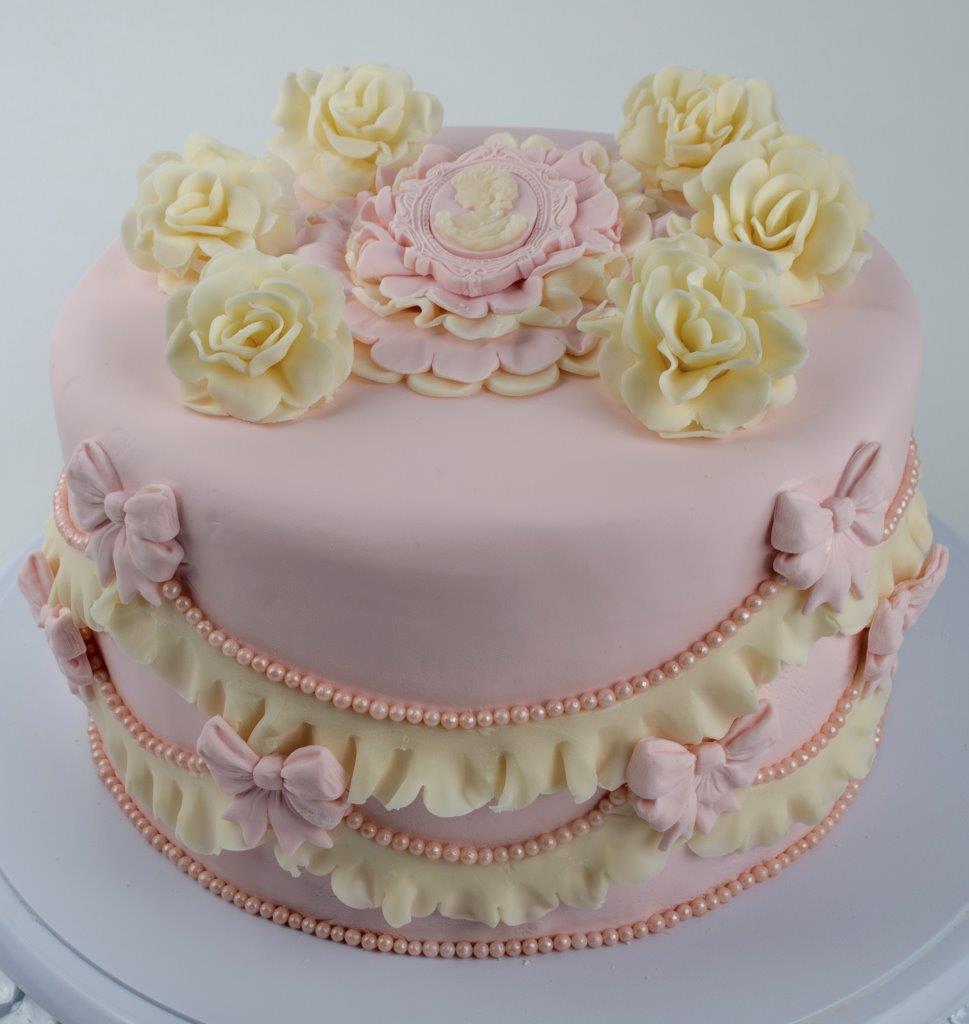 I used a Garrett Frill Cutter along with some molds by Katy Sue Designs to make the decorations.  The white chocolate delicious fondant and modeling paste is from Choco-Pan.  Love that stuff!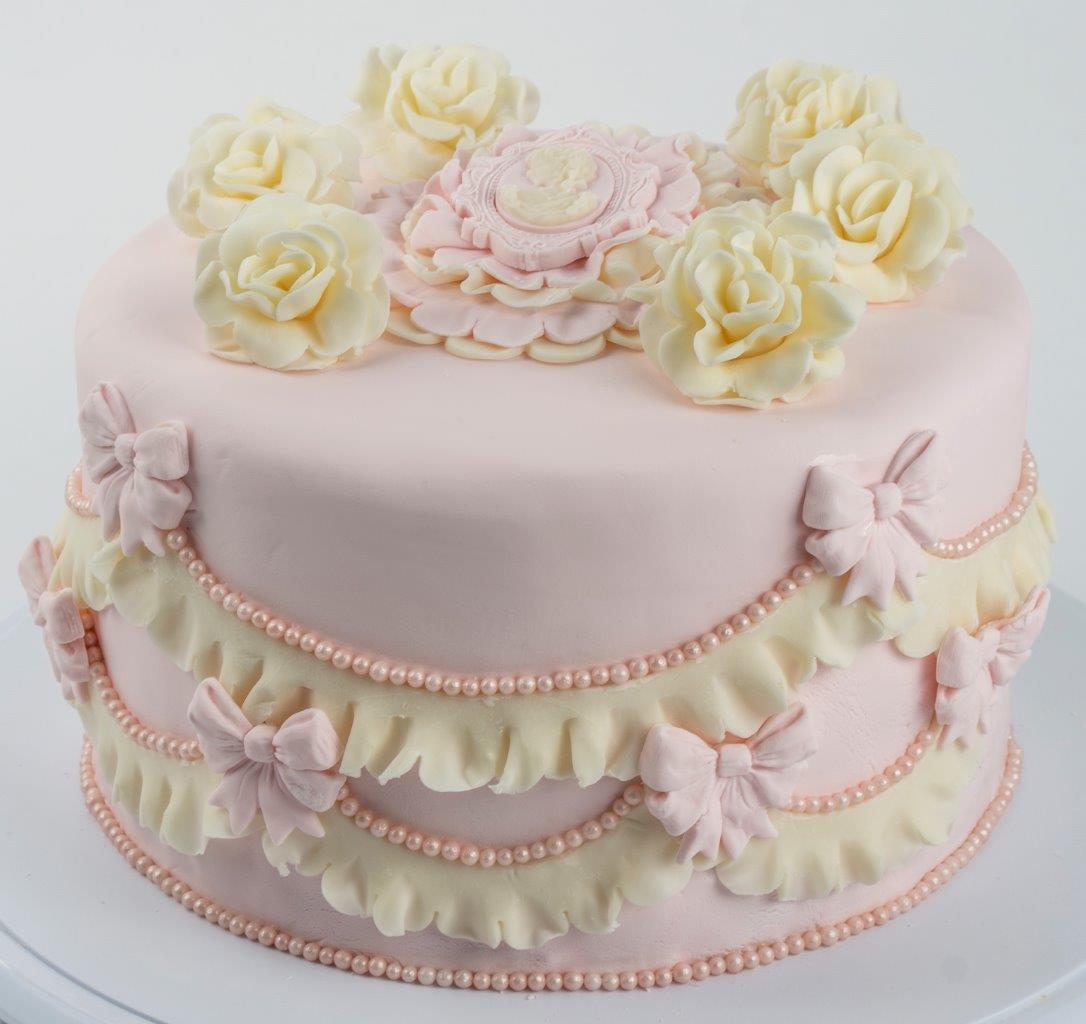 The delicate soft pink color was hard to capture with the camera.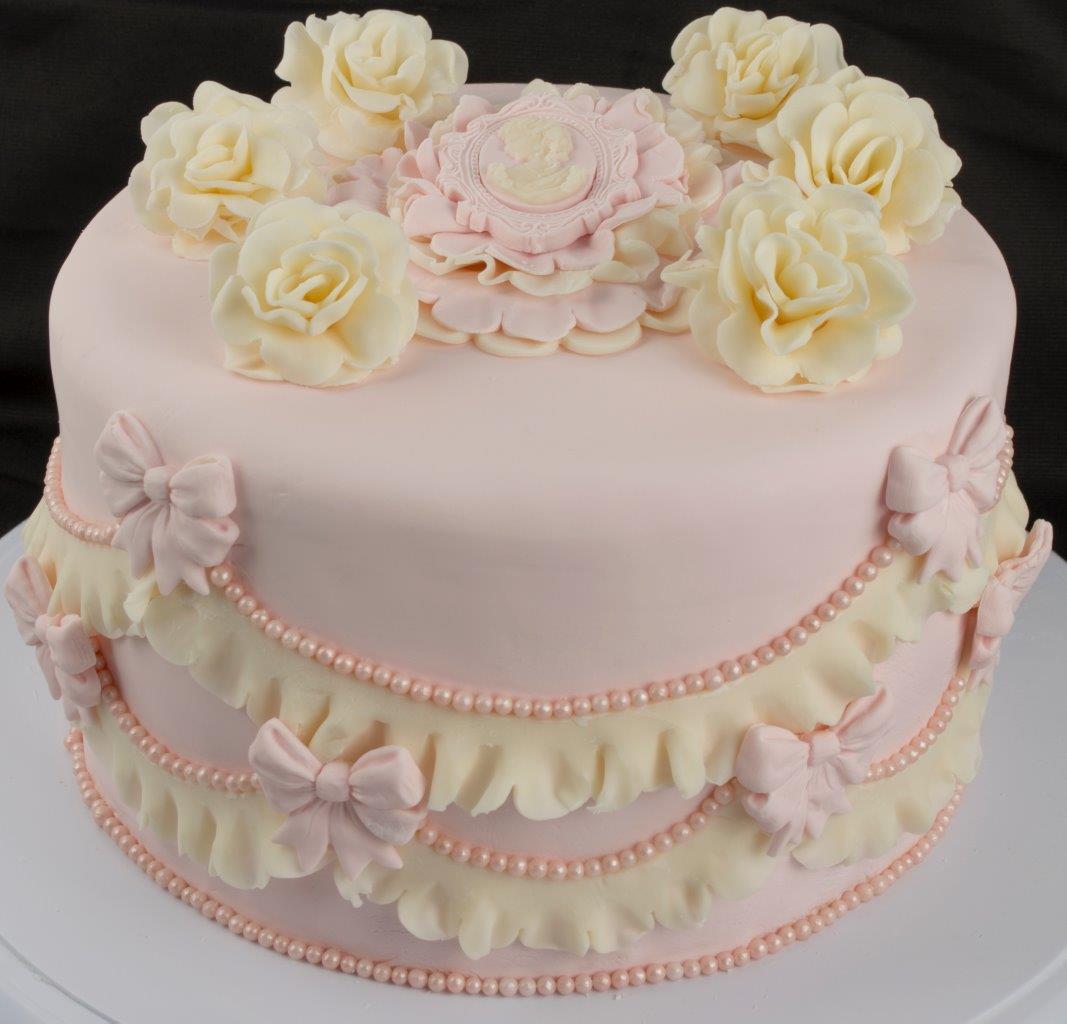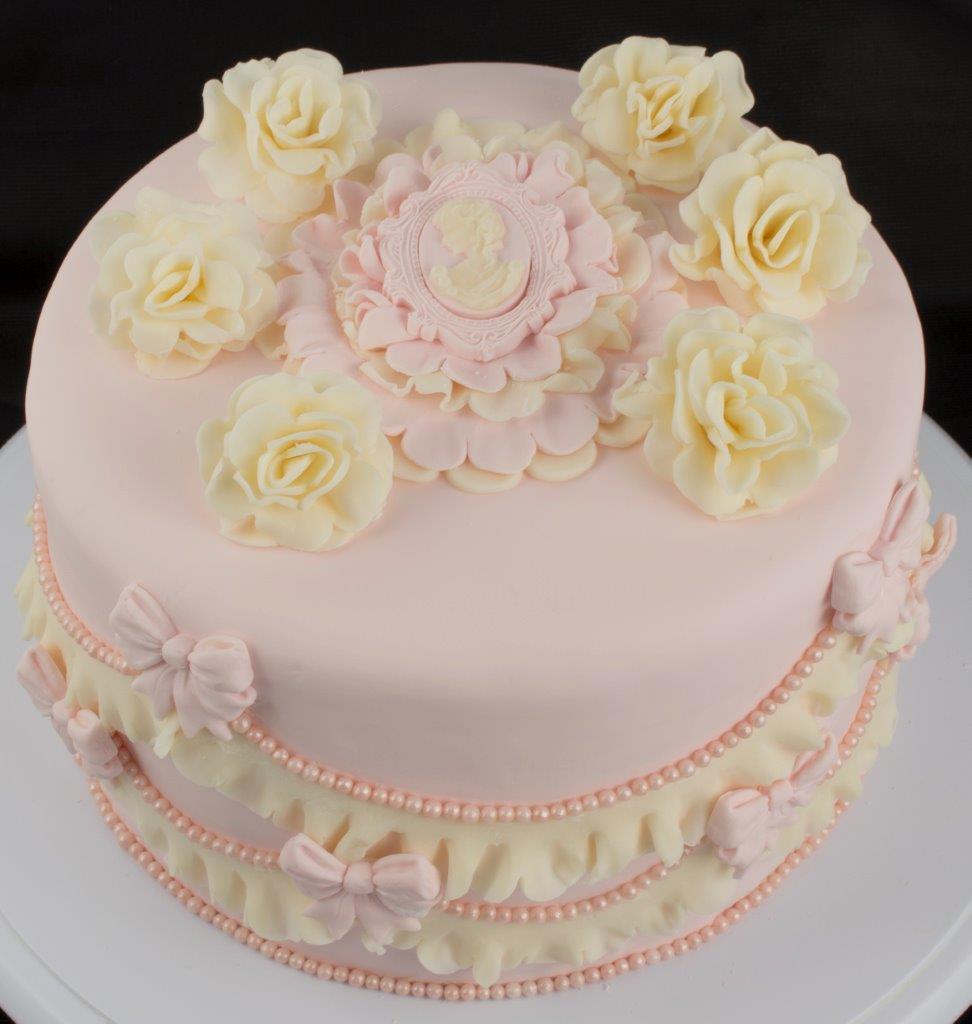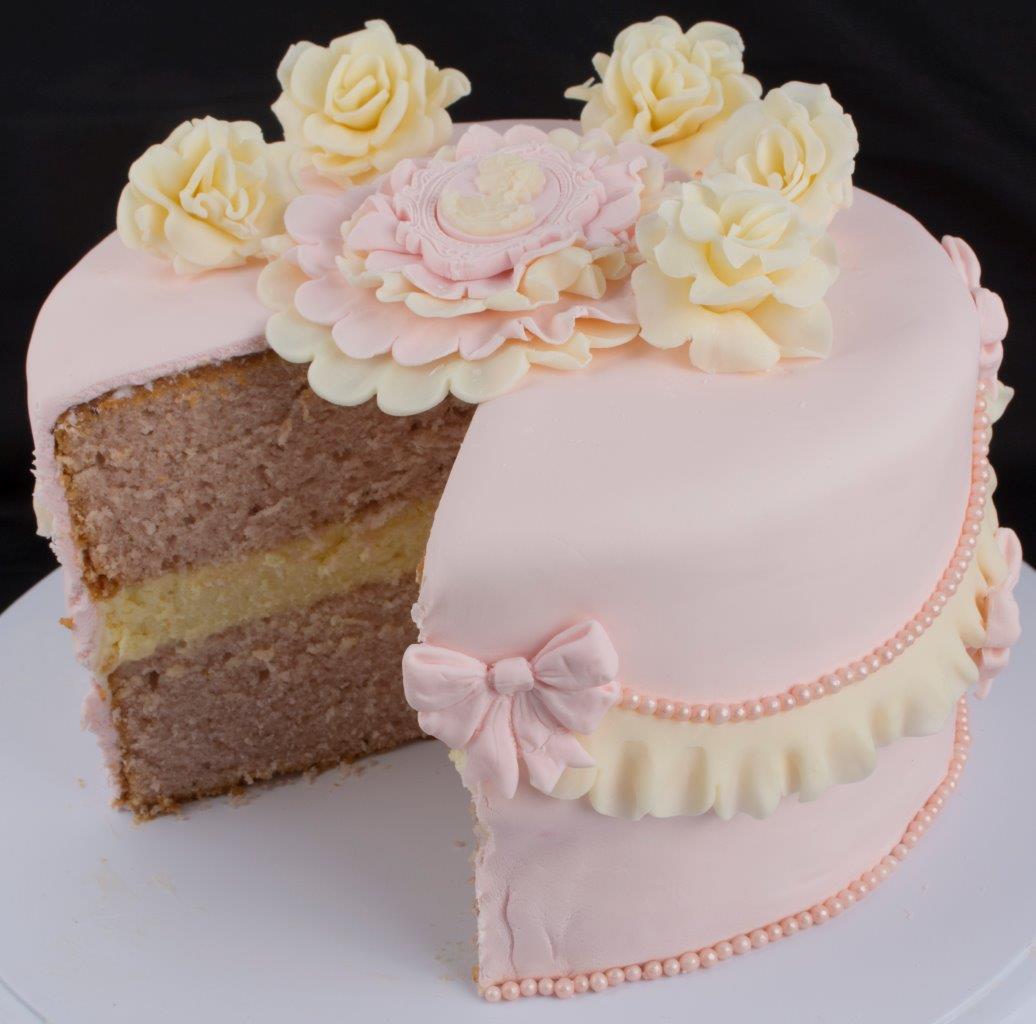 The strawberry cake was made with 8 eggs, 3 sticks of butter, and lots of pureed strawberries.  I used cream cheese frosting for the crumb coat.  Check out that layer of cheesecake in the center!  Wow – it was delicious!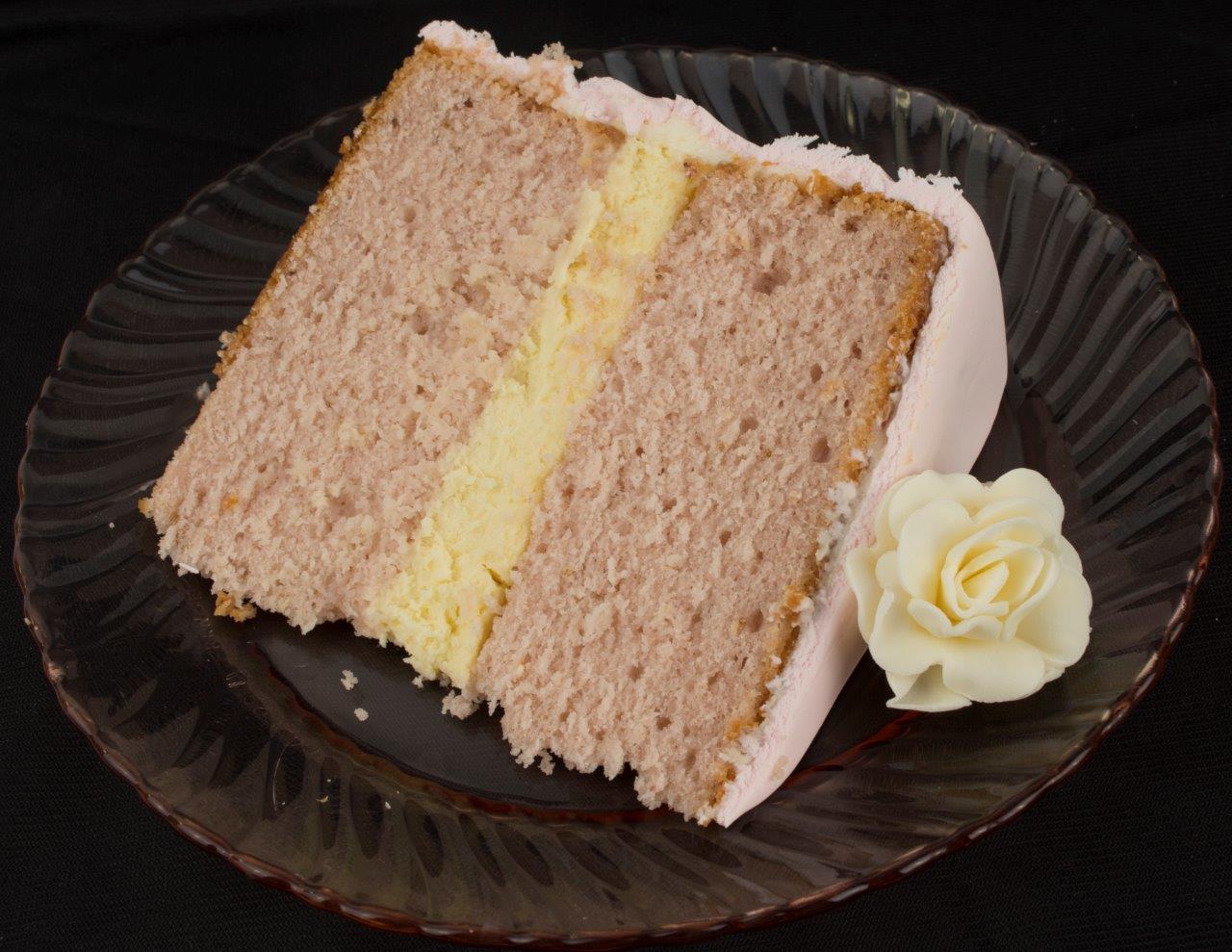 Since this post is about cake decorating, I also have some cupcakes I also want to share.  These are red velvet cupcakes with decorative fondant toppings.  The cupcake stand is from Kaiser Craft which I covered with the lovely papers of Pion design's Paris Flea Market.  Even the cupcake holders are made with the lovely papers using a cutting file from Monica that can be found here.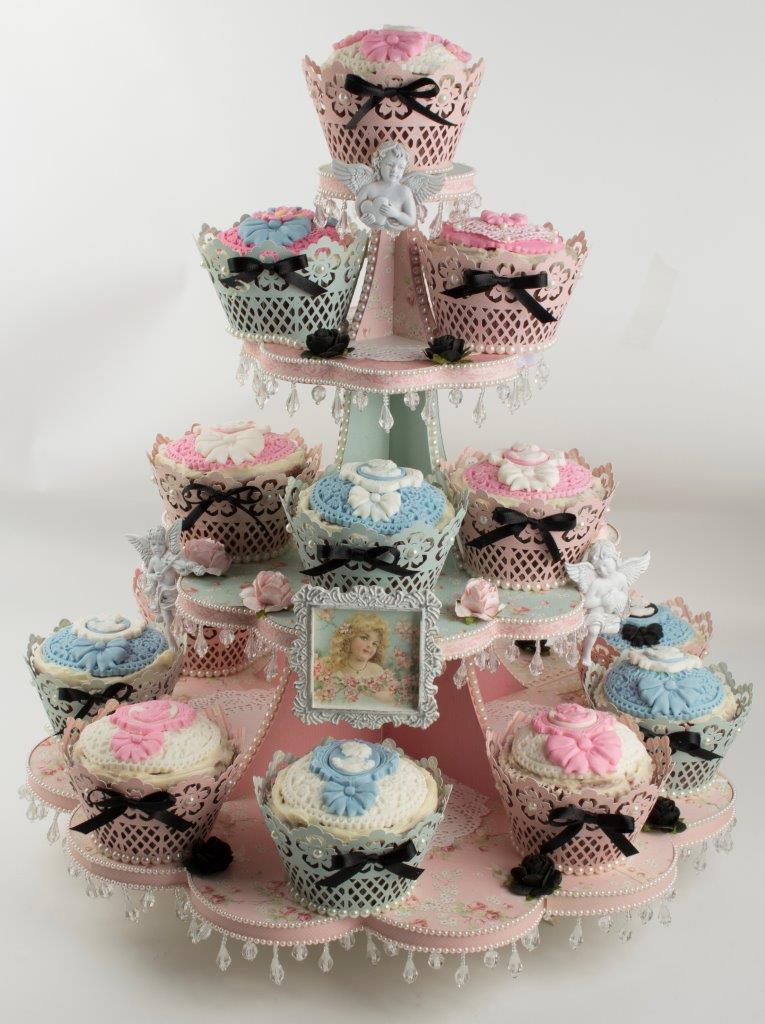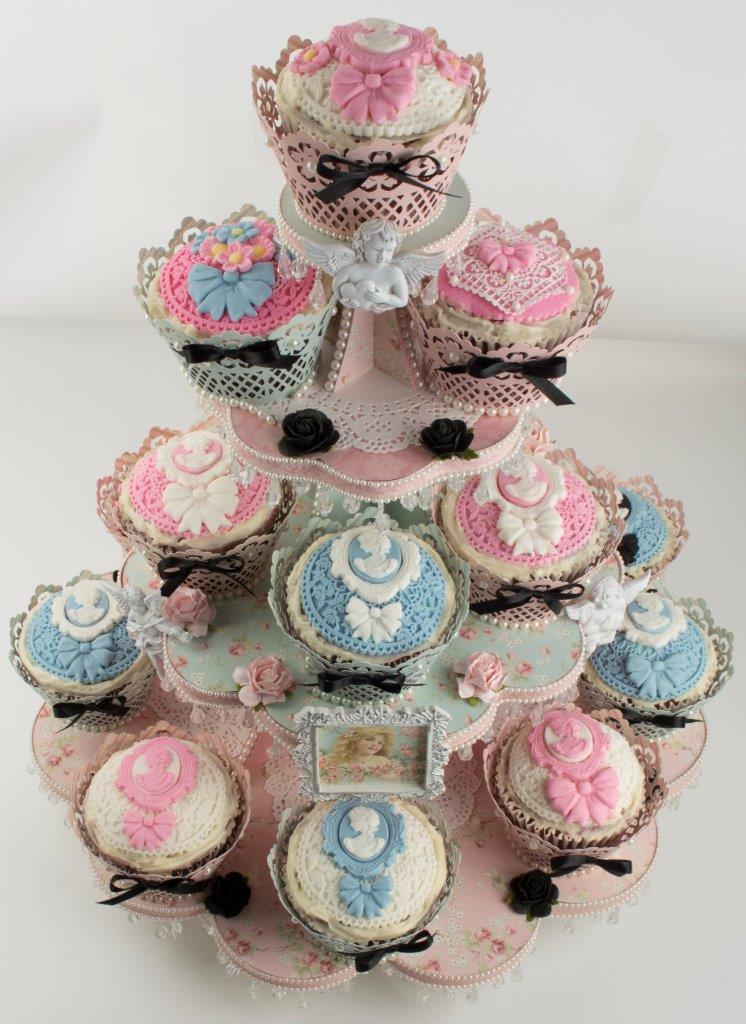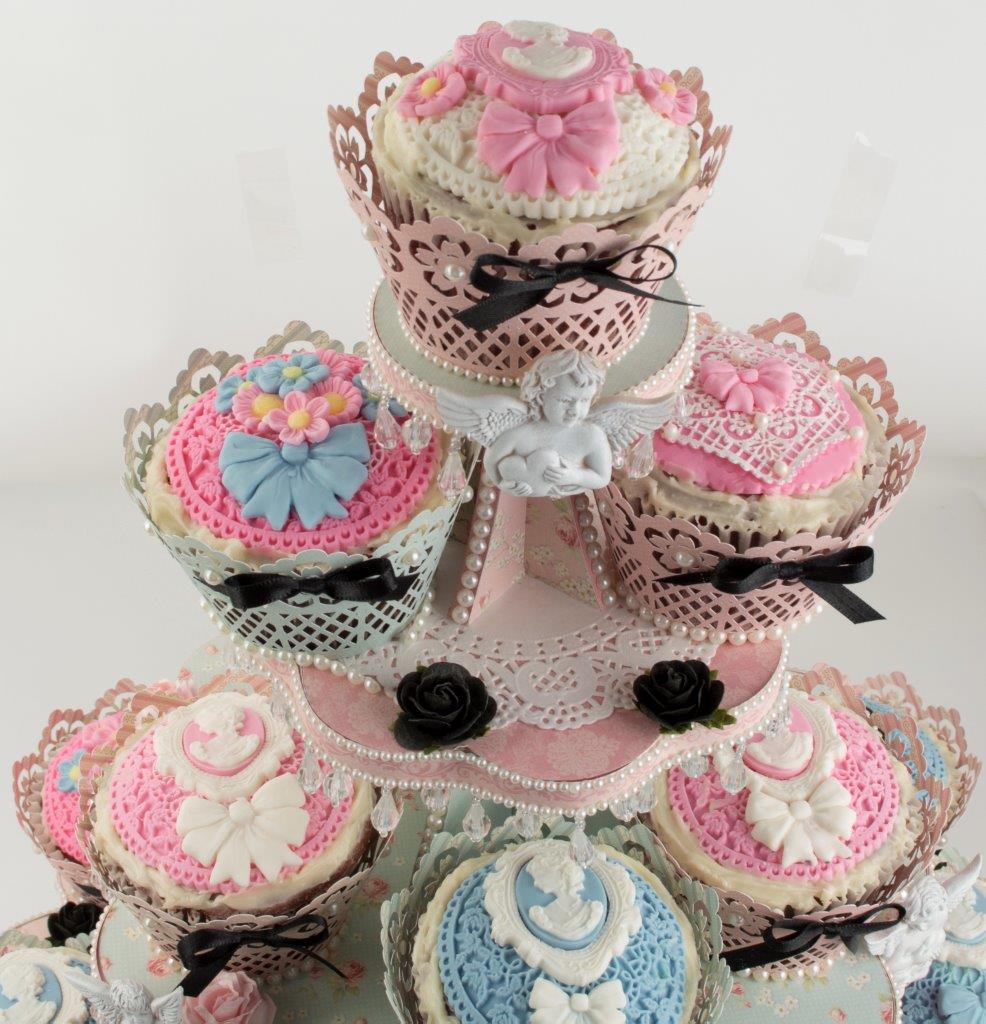 Thank you for sharing this special post with me! 
Best wishes for a great weekend and upcoming week!
Tara