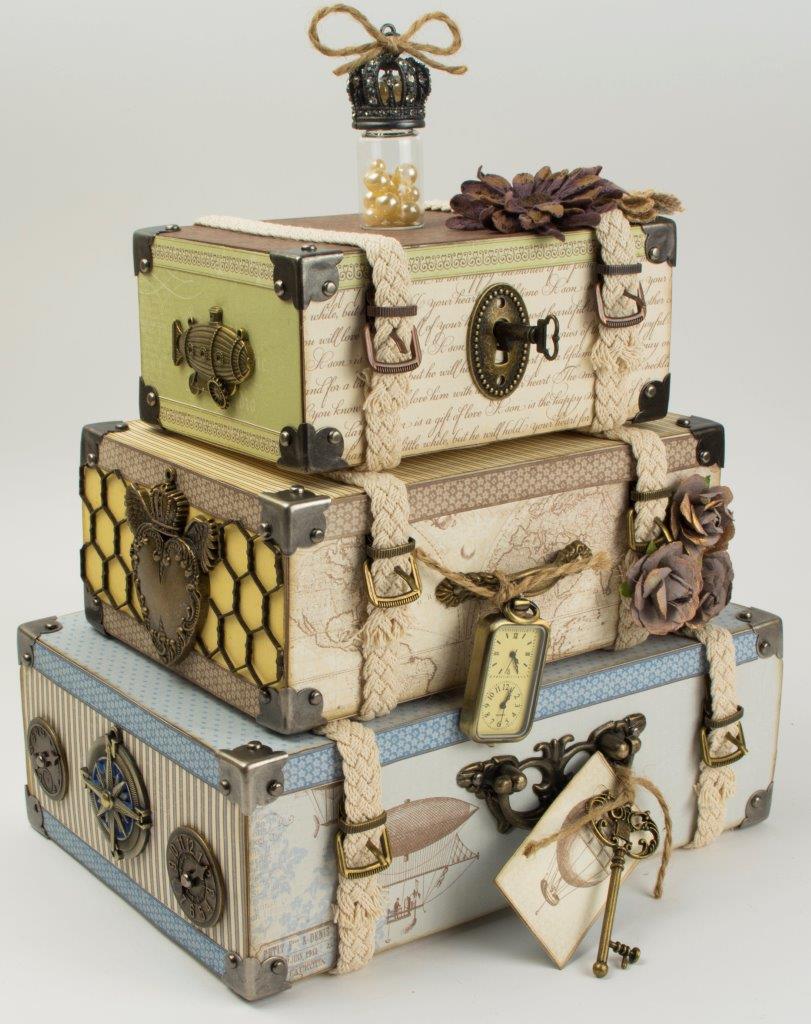 Pion Design has released yet another amazing paper collection.  It's the boy pair to "My Precious Daughter" and is called "My Beloved Son." The colors, patterns, and images of the new My Beloved Son collection are great for little boy projects or any masculine project for that matter.  The handmade stacked luggage trunks are my first project using these sweet papers.  This project is being featured on the Pion Design blog here today.  I designed the largest of these hinged trunks to measure 7″ width x 9″ length x 3″ deep and the smallest one measures 4″ width x 6″ height x 2 1/2″ deep. Each one opens to hold photos and other keepsakes.  
Here are the new "My Beloved Son" papers and you can take a closer look at them on the Pion Design webpage here 
A son brings joy and happiness into every mother's life, and there is nothing more certain than the strength of a mother's love for her son. In dedication of all the treasured sons around the world, Pion Design is now releasing the paper collection My Beloved Son, a subtle collection filled with playfulness and appreciation.
With a son by your side you know that every moment is valuable and worth to be remembered. This collection will offer you a sophisticated mix of patterns and images such as maps, trains, airplanes and flowers to ensure that there is something suited for every crafting occasion. So welcome to preserve the milestones and adventures of your son's life!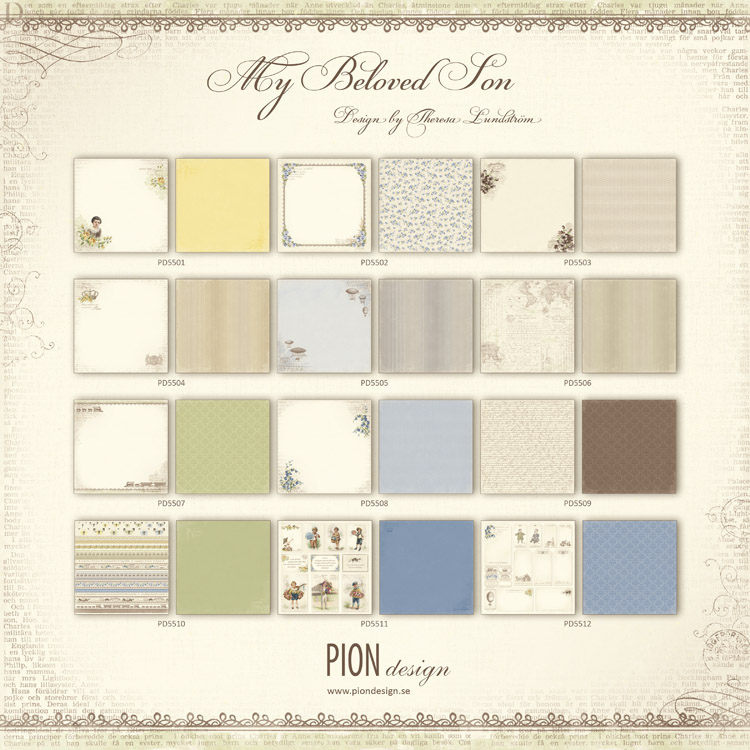 My Beloved Son consists of 12 double sided papers in the size 12×12″ as well as single sided papers with 6×6″ designs. The collection is also available within the collection Memory Notes, for fast and easy journaling in an instant.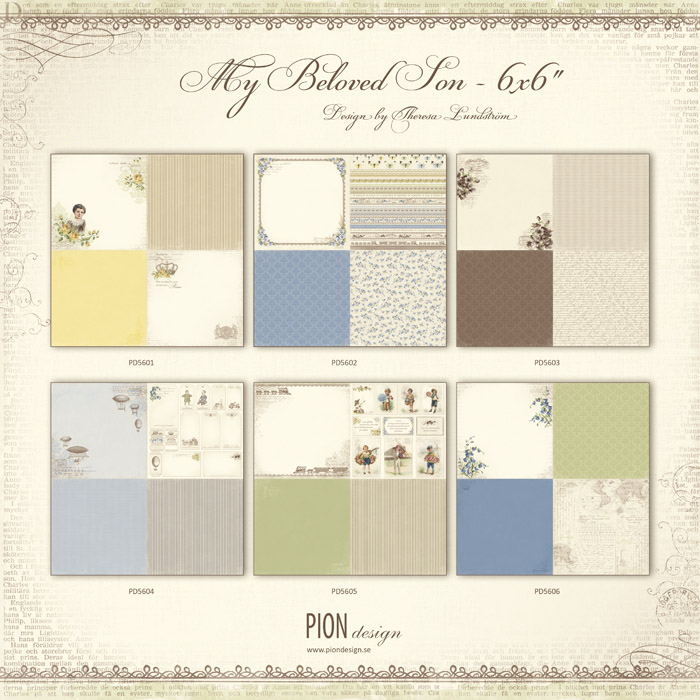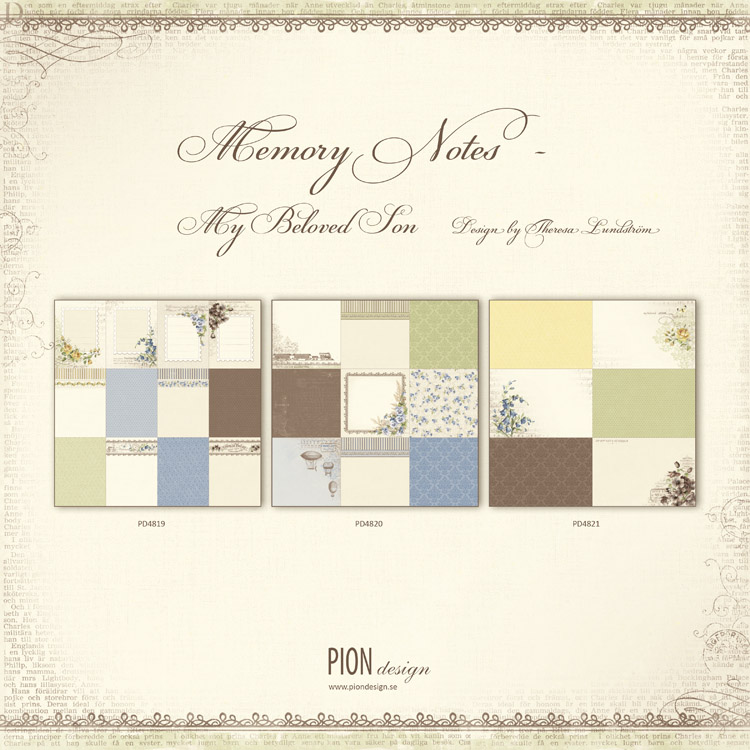 From time to time, I want to express sincere appreciation to those who have taken the time to post lovely comments on my blog and to my posts on the Pion Design blog.  Your comments are so very inspirational to me and very much appreciated and welcomed – thank you!  
Many wishes for a great day!
Tara