Today, not only do I want to post an exploding card made with the beautiful Pion Design "Alma's Sewing Room," but I also want to post some handmade cards that my beautiful niece Jocelyn and my beautiful mother lovingly made for me.  They touched my heart as I know that much time and effort went in to making these cards.
I always make these exploding cards with the Pazzles Inspiration (along with a Martha Stewart punch-around-the page), however, I want to direct those who need the manual tutorial to Marianne's excellent instructions here.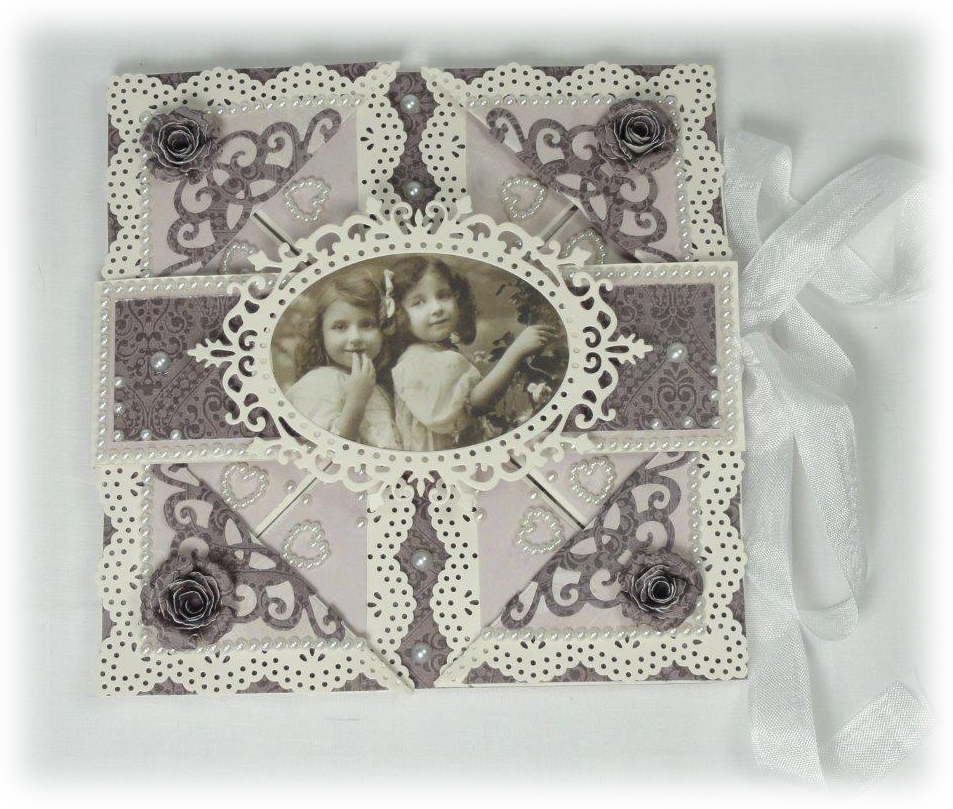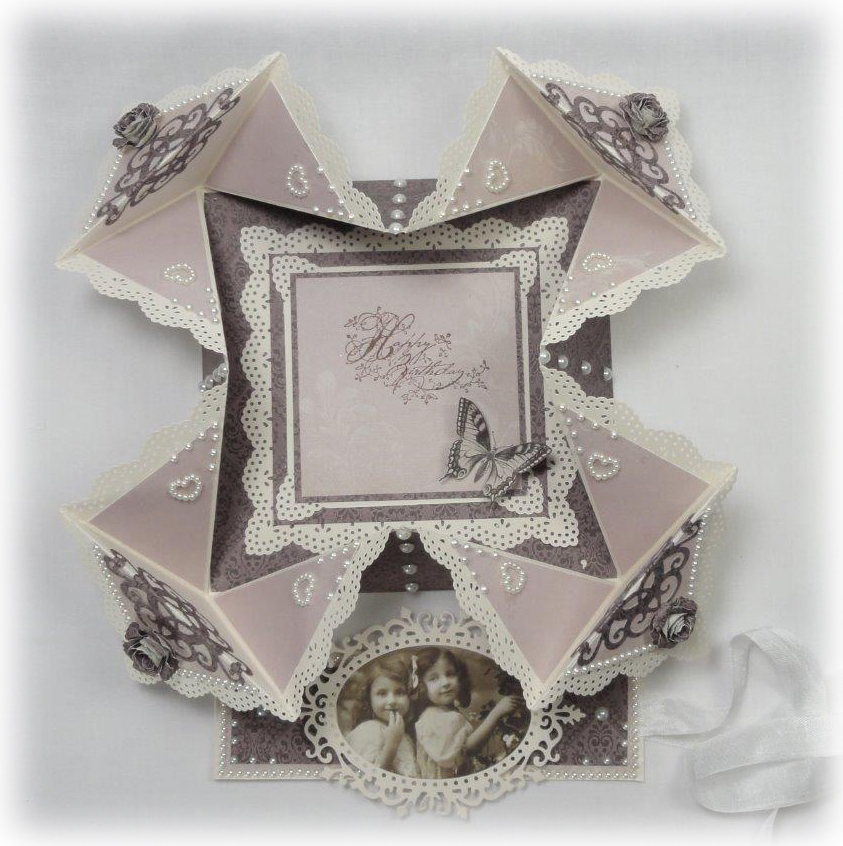 And here is the beautiful card my niece Jocelyn made. I love it! She is only 8 years old!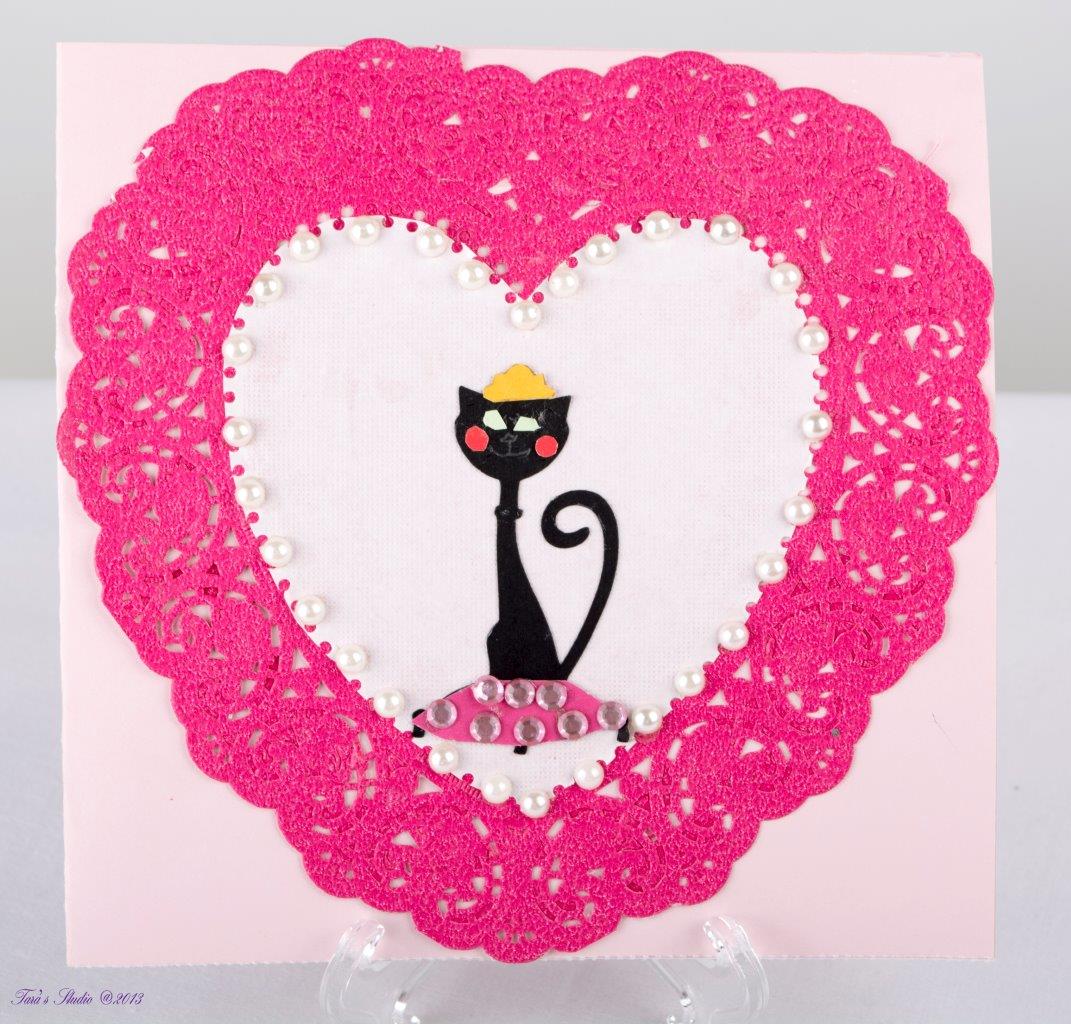 My mother made me this gorgeous card. She colored the stamped picture with Promarkers. I will treasure both cards!