Here are two more of the double sliding top boxes I made for the "Papers and Pixels" magazine article.  Instructions on how to make this unique box can be found on the post below or here.
This particular box was made using the Spellbinders "Romantic Rectangles" die and velvety Anna Griffin paper.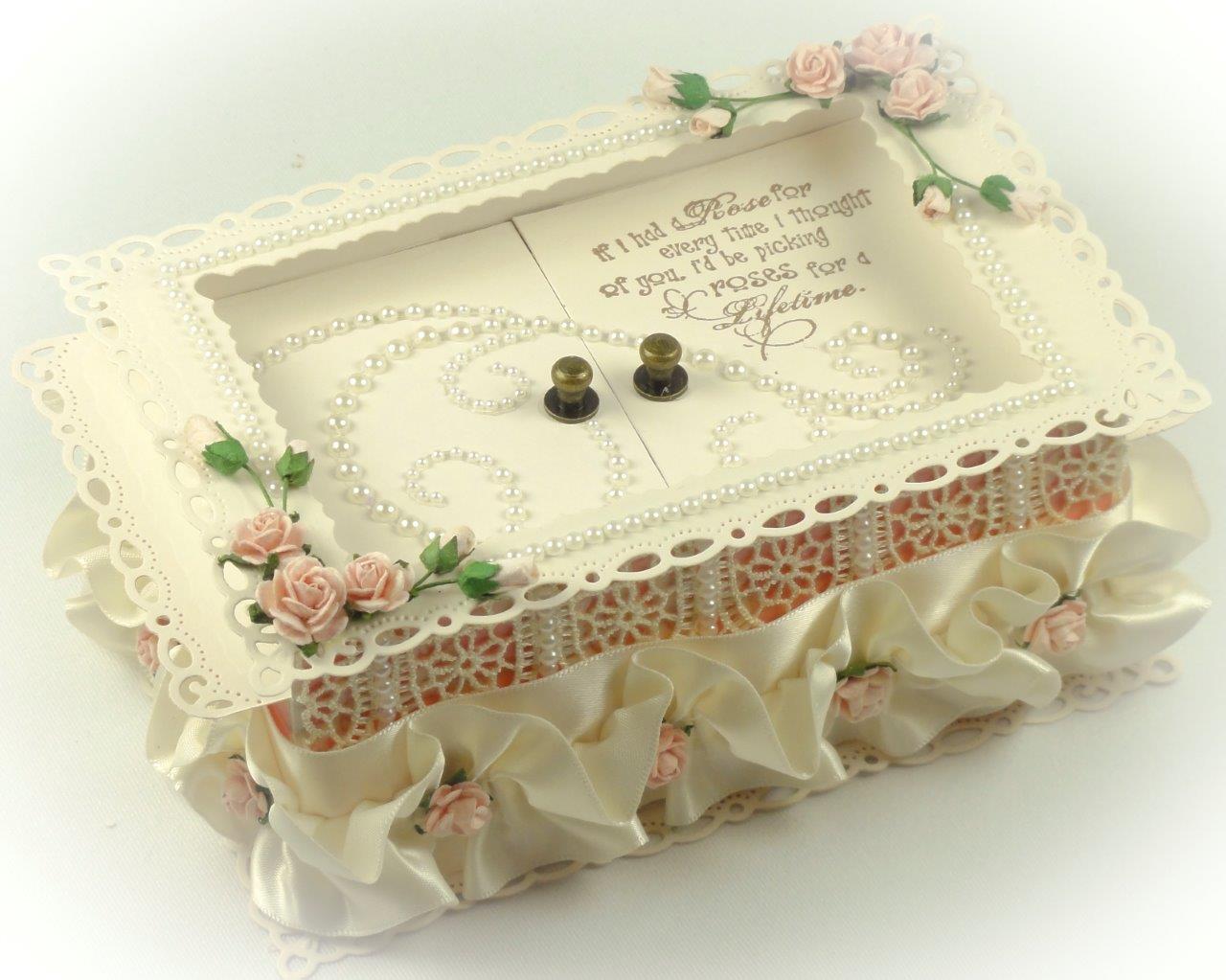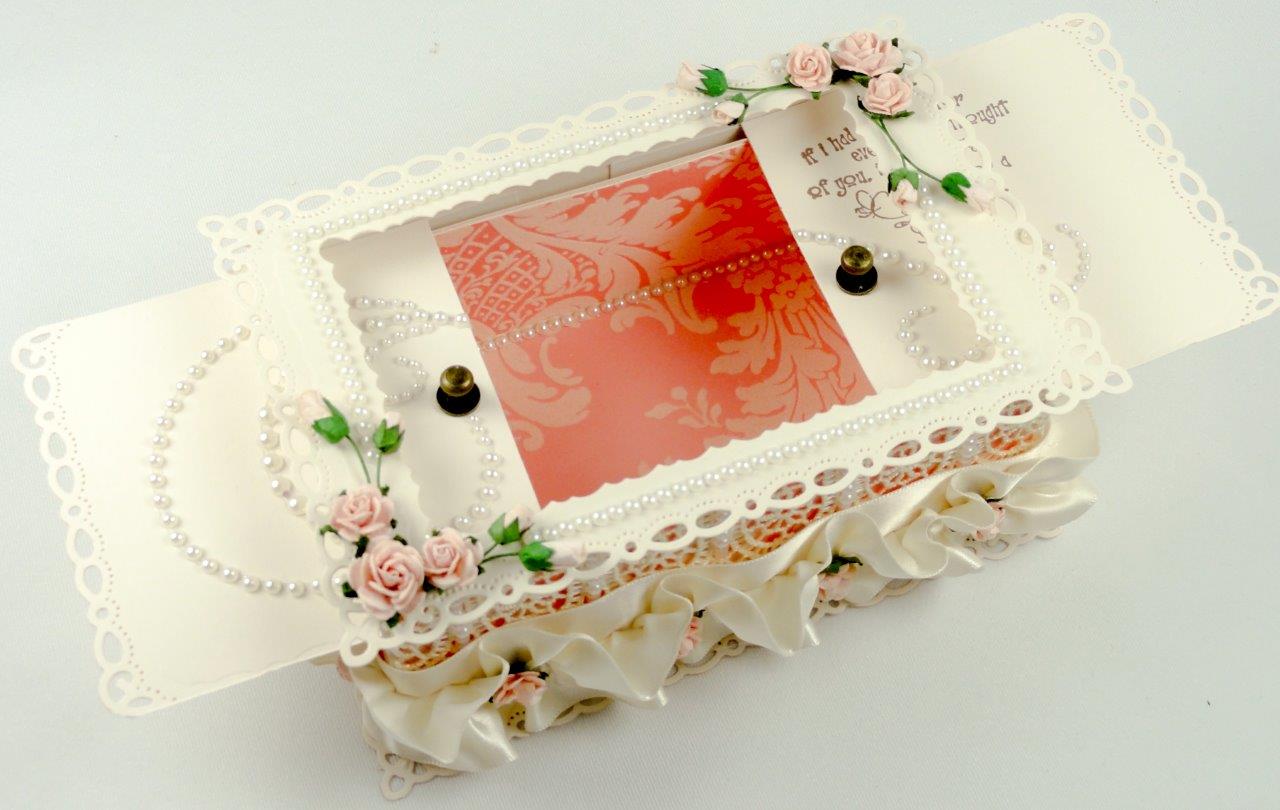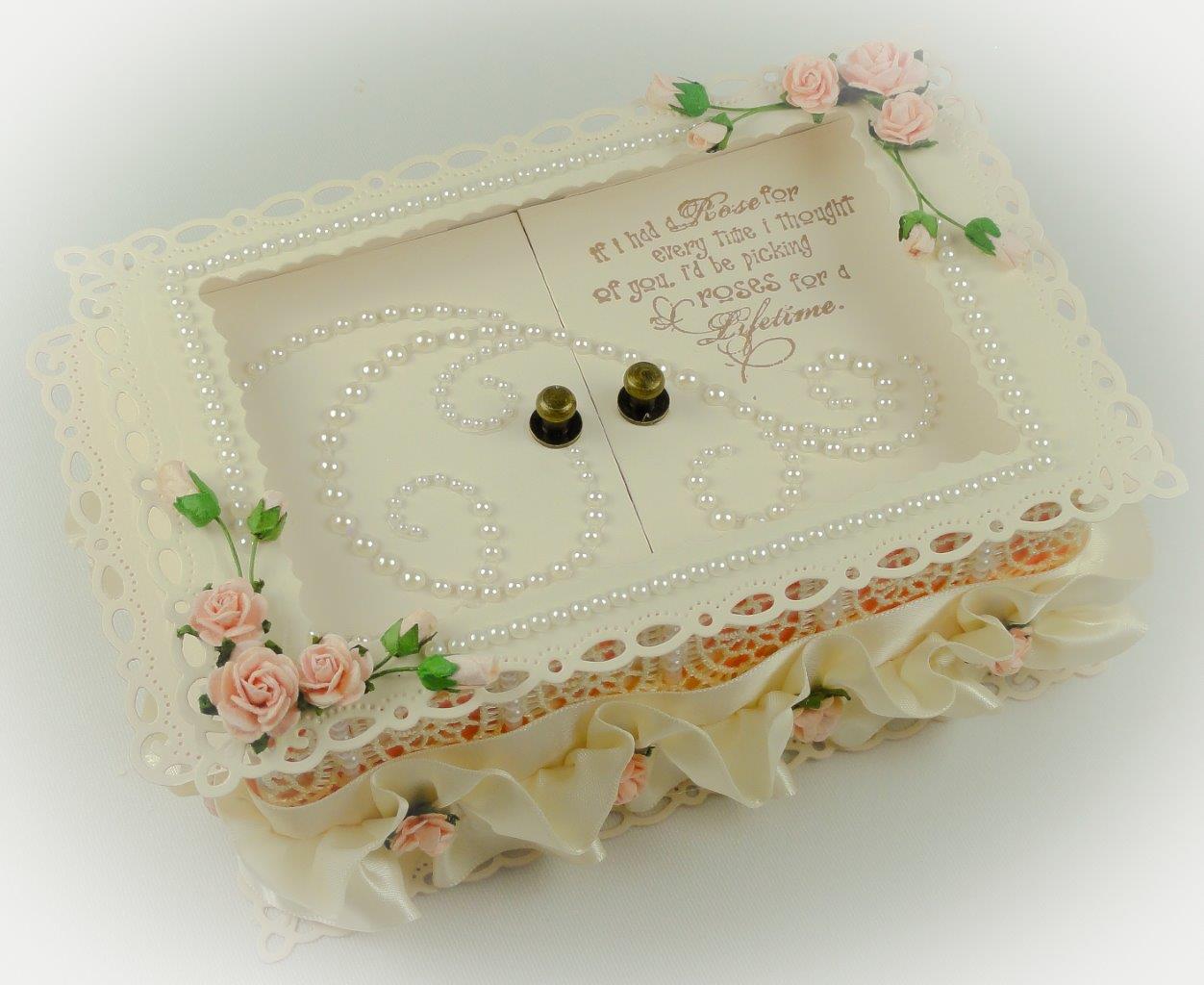 This box was made using the Martha Stewart Flourish Lace punch around the page along with beautiful papers from Pion Design's "Studio of Memories" collection.