We've all seen these star cards before.  I've found that family and friends love getting cards that are unique so have decided to post one today.  I used the Pazzles software to come up with a WPC cutting file here.  Although I've included manual instructions below, the Pazzles will cut and score this project perfectly in just a few seconds.  I'm enclosing a link here to some videos on the Pazzles Inspiration showing some wonderful capabilities including embossing, writing with the pen tool, engraving, piercing, distressing, and even cake decorating! I am actually very excited as I now have the Pazzles cake decorating kit and I'm going to try it out soon!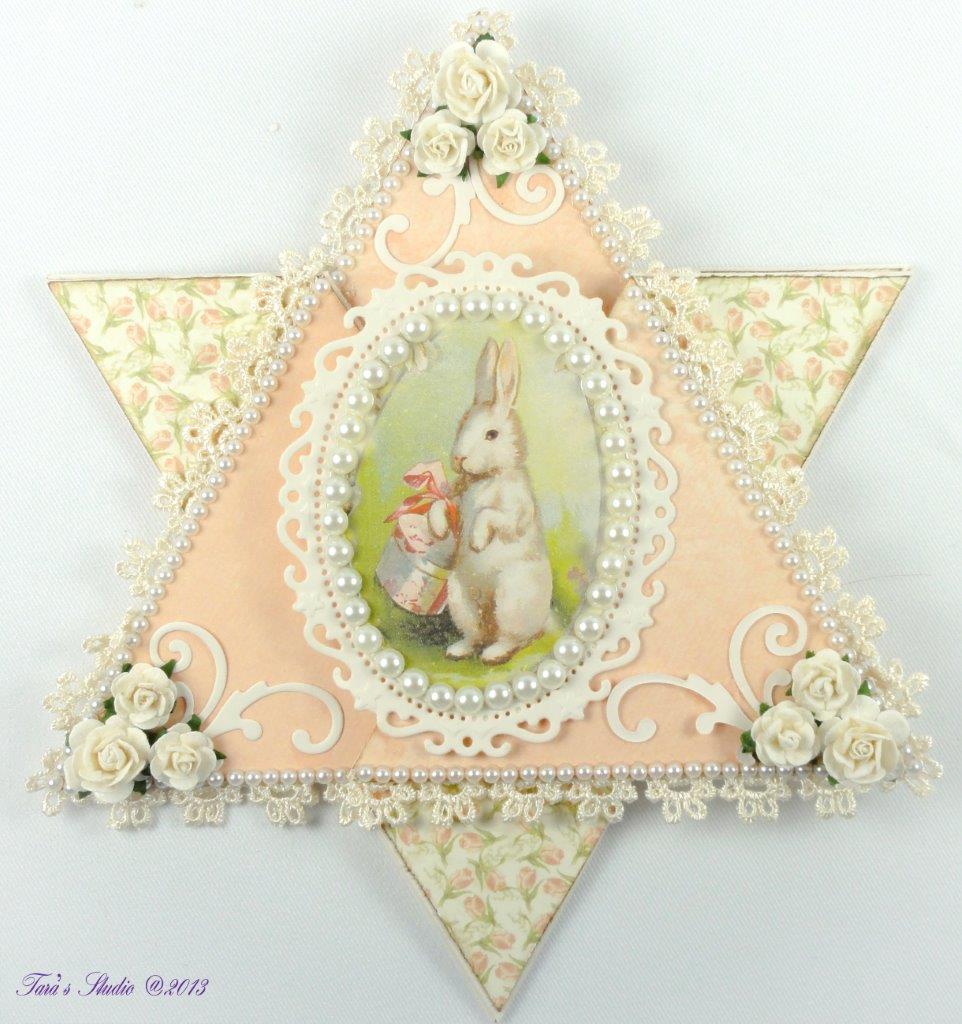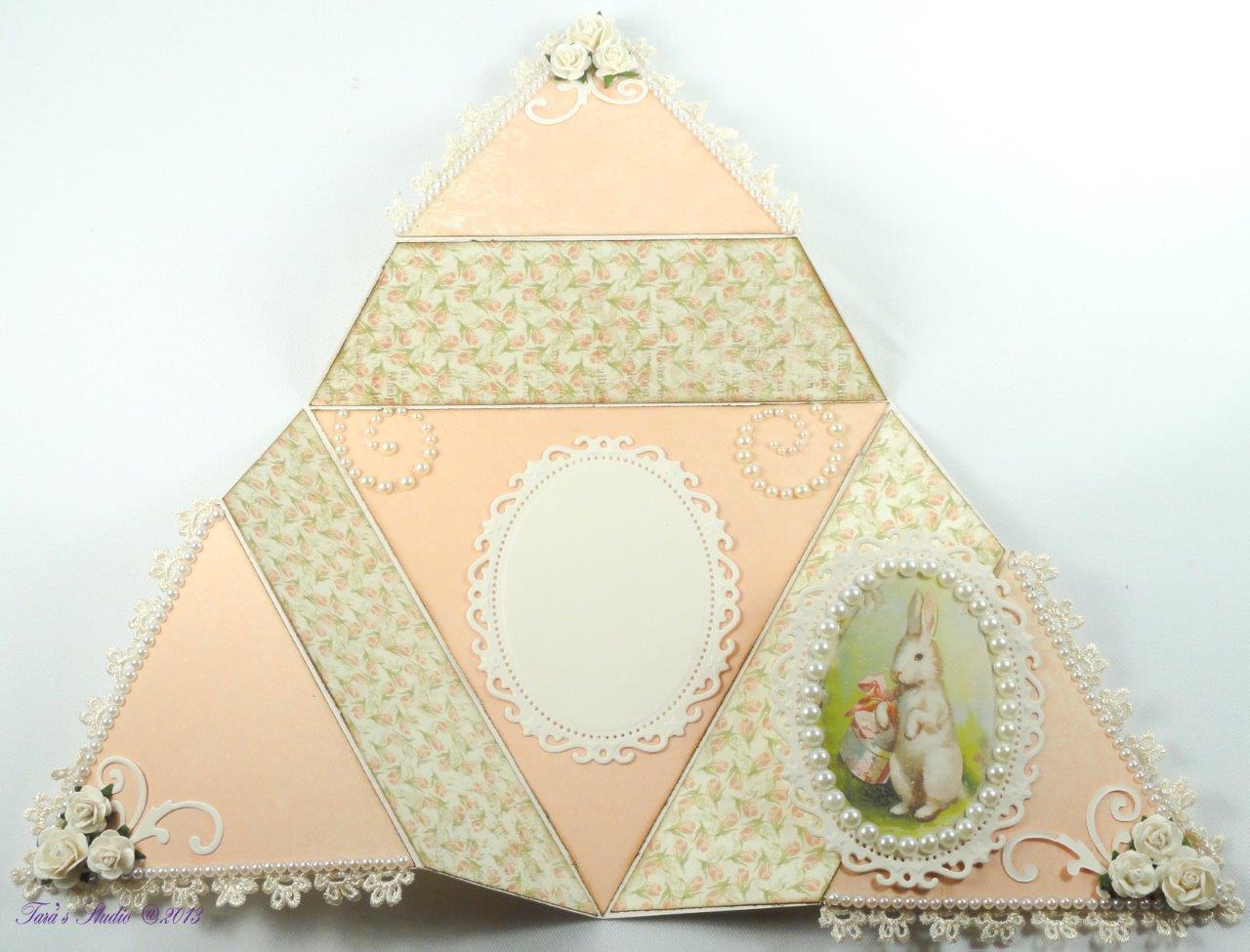 EASY MANUAL INSTRUCTIONS:
1.  Cut a piece of card stock 12″ x 10 3/8″ and mark the 6″ middle at the top of the card stock along the 12″ side.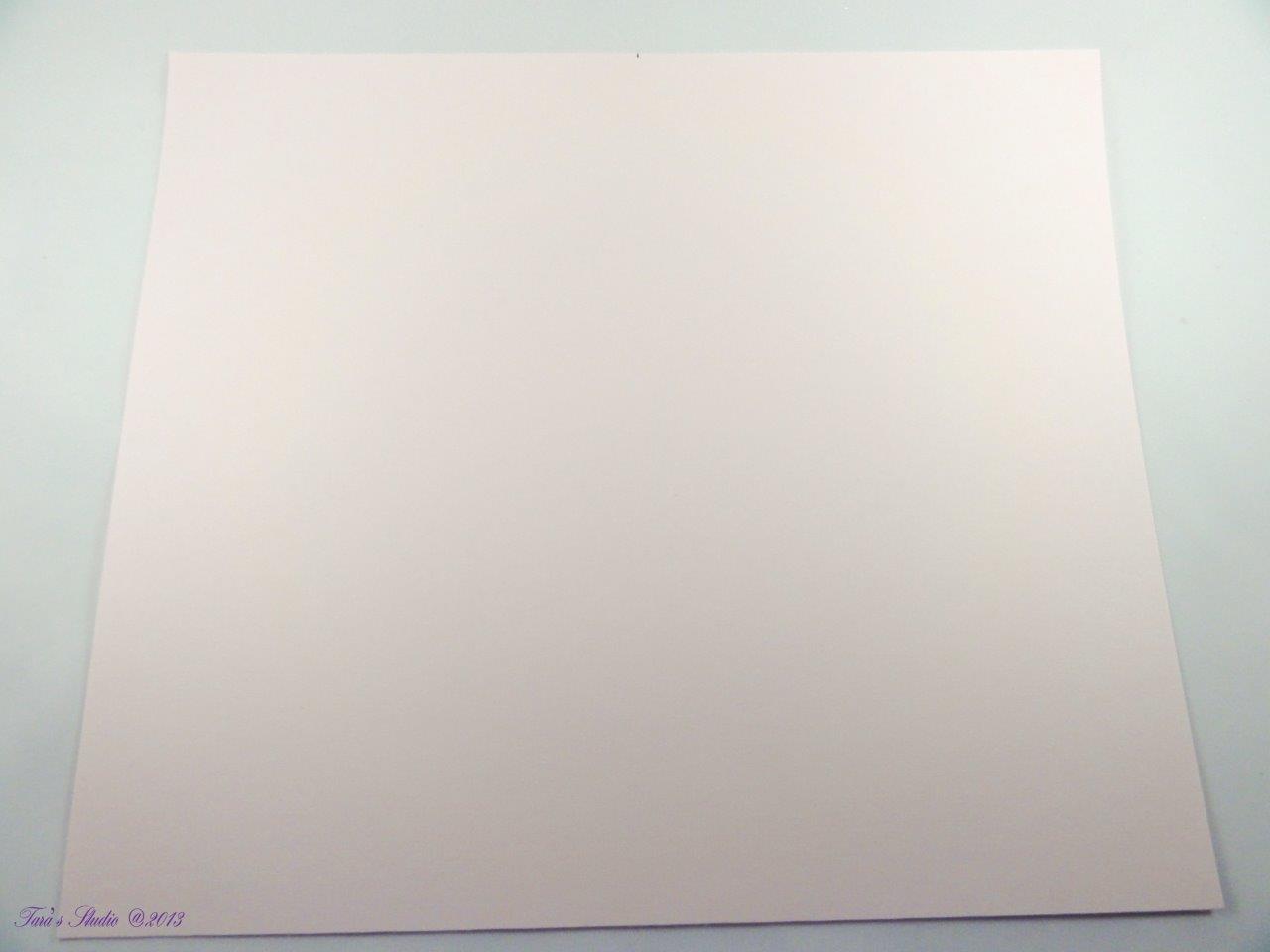 2.  Cut from the two bottom edges to the center mark to form a triangle.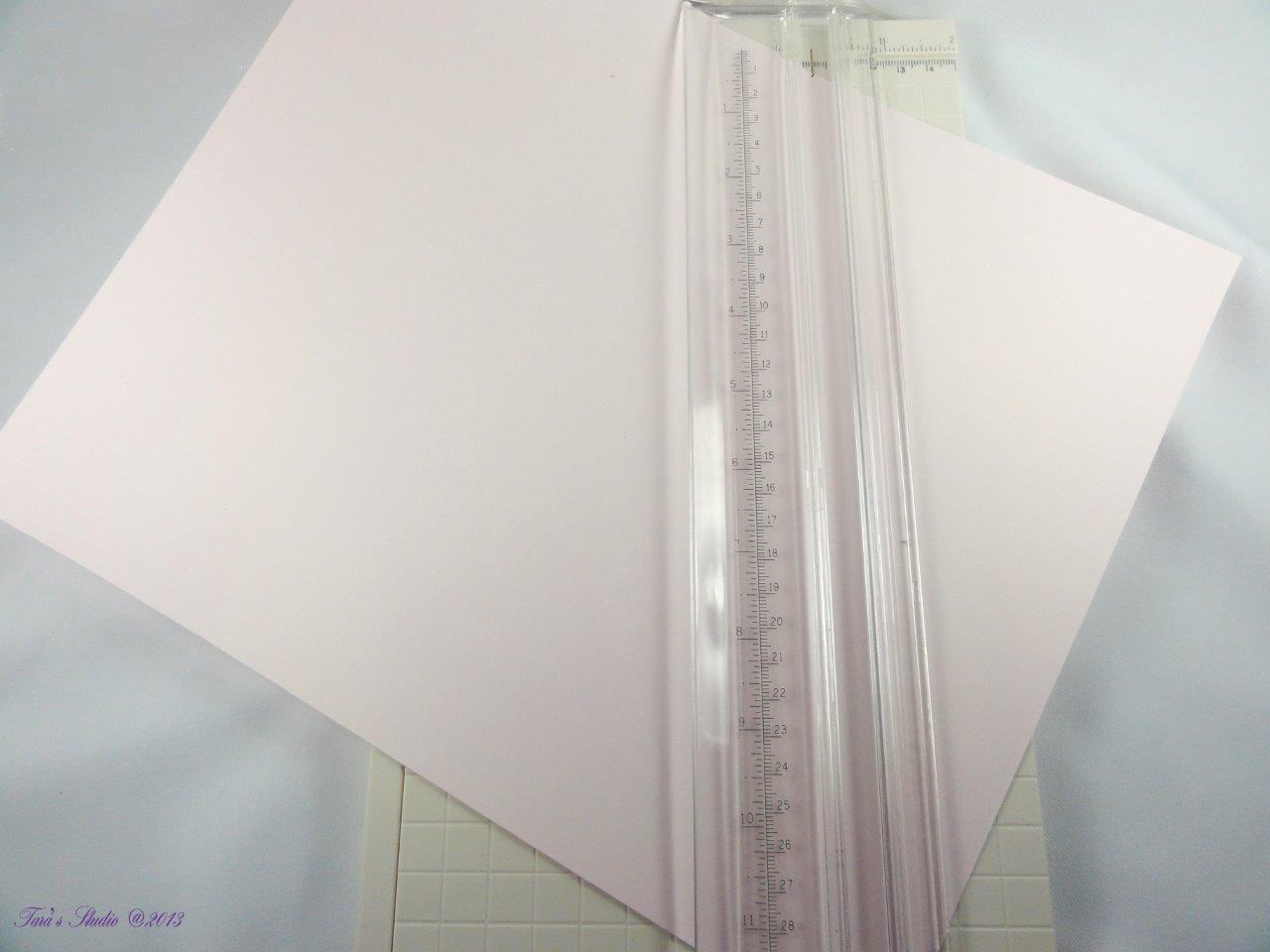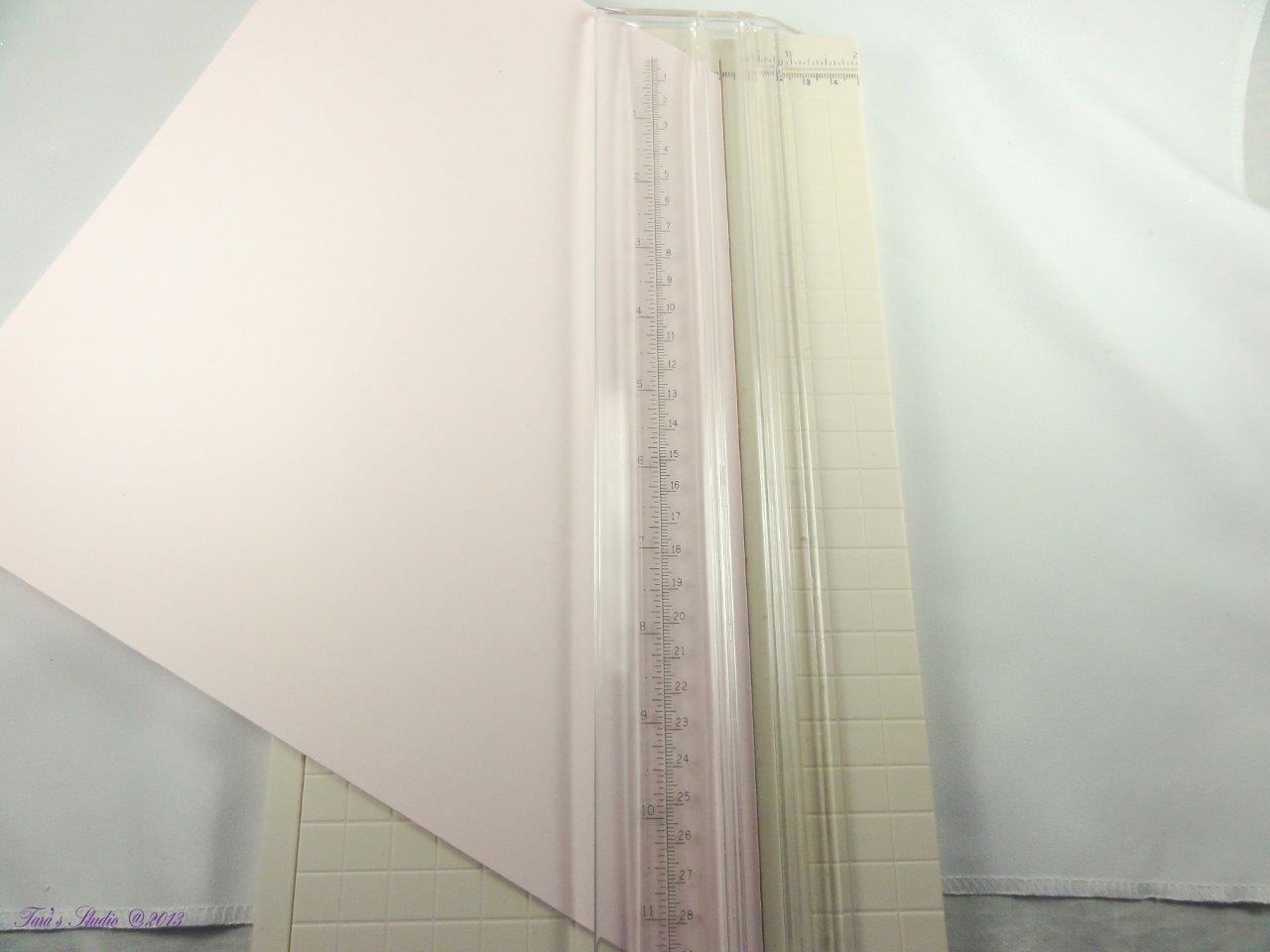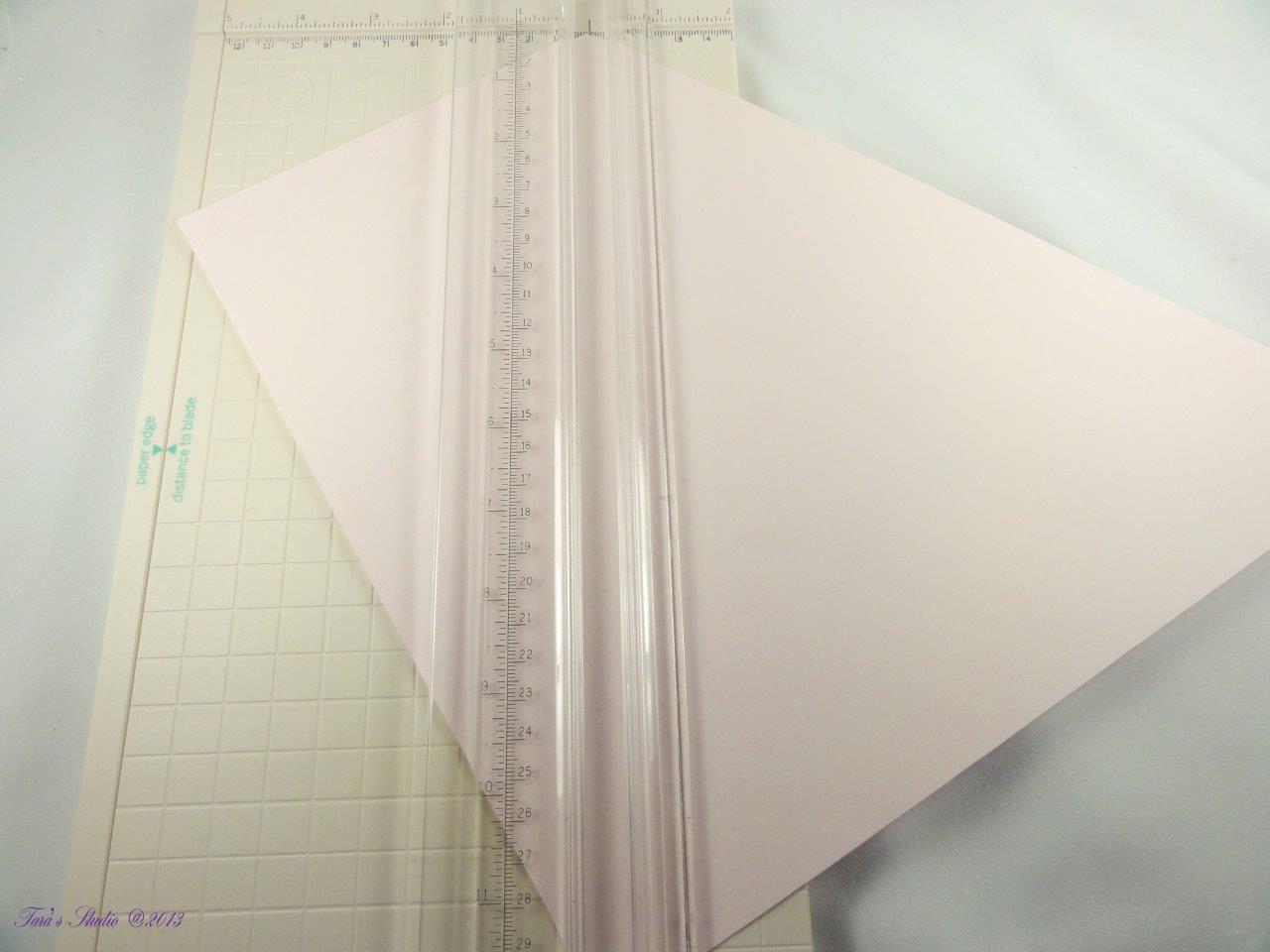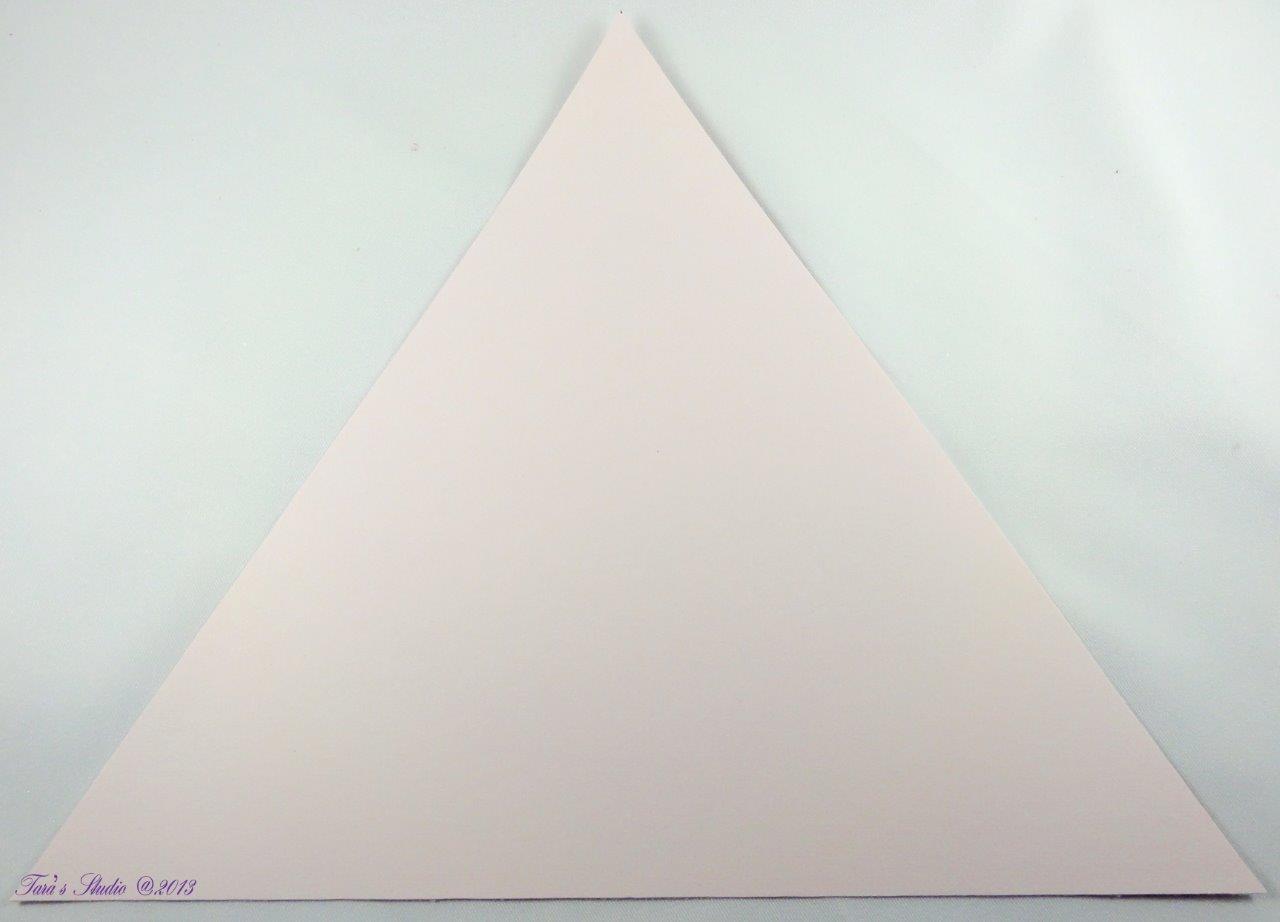 3.  Each side of your triangle measures 12″.  Mark the 6″ center on each side of the triangle.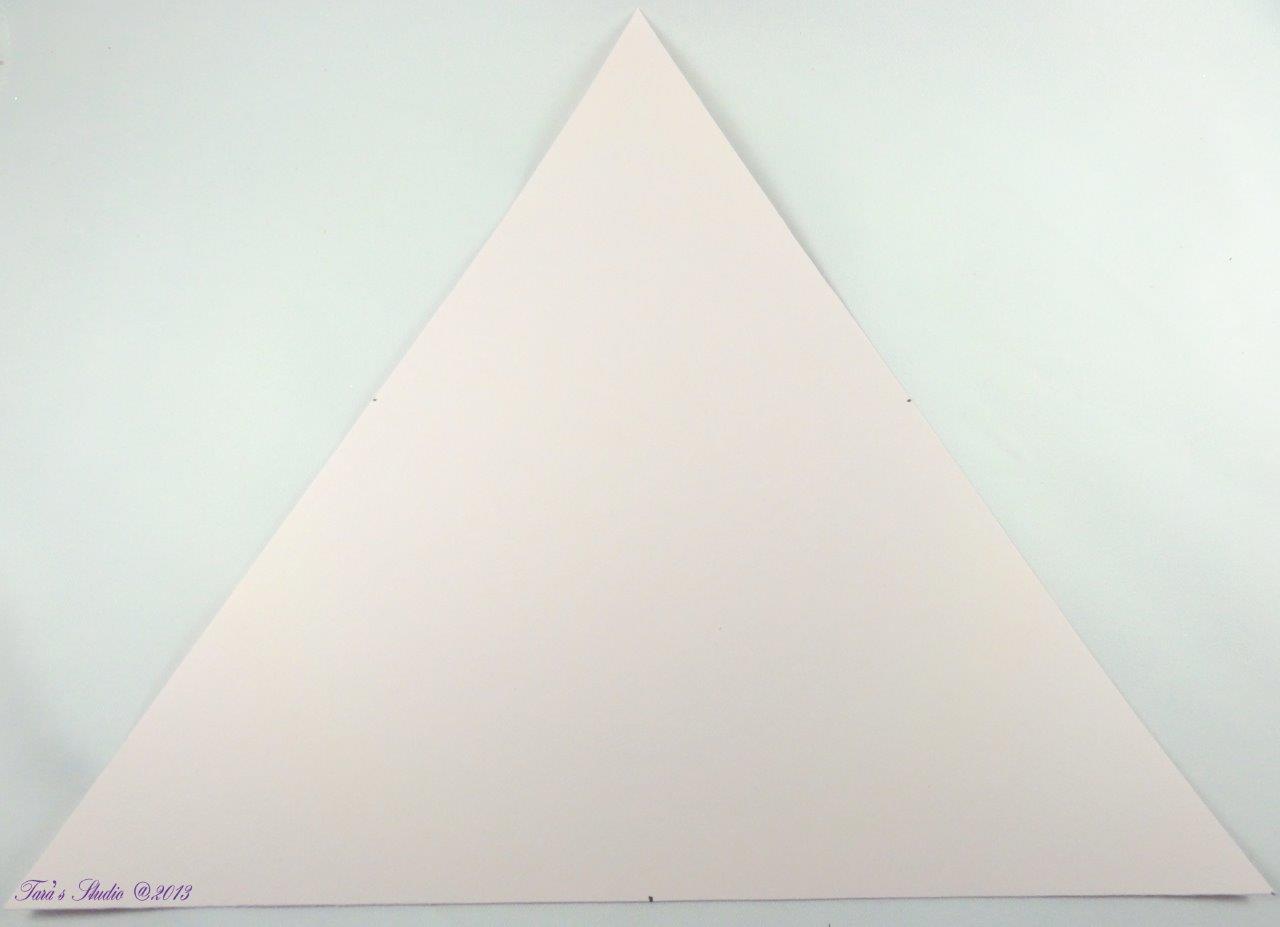 4.  Score from each of these points to the other side as shown below.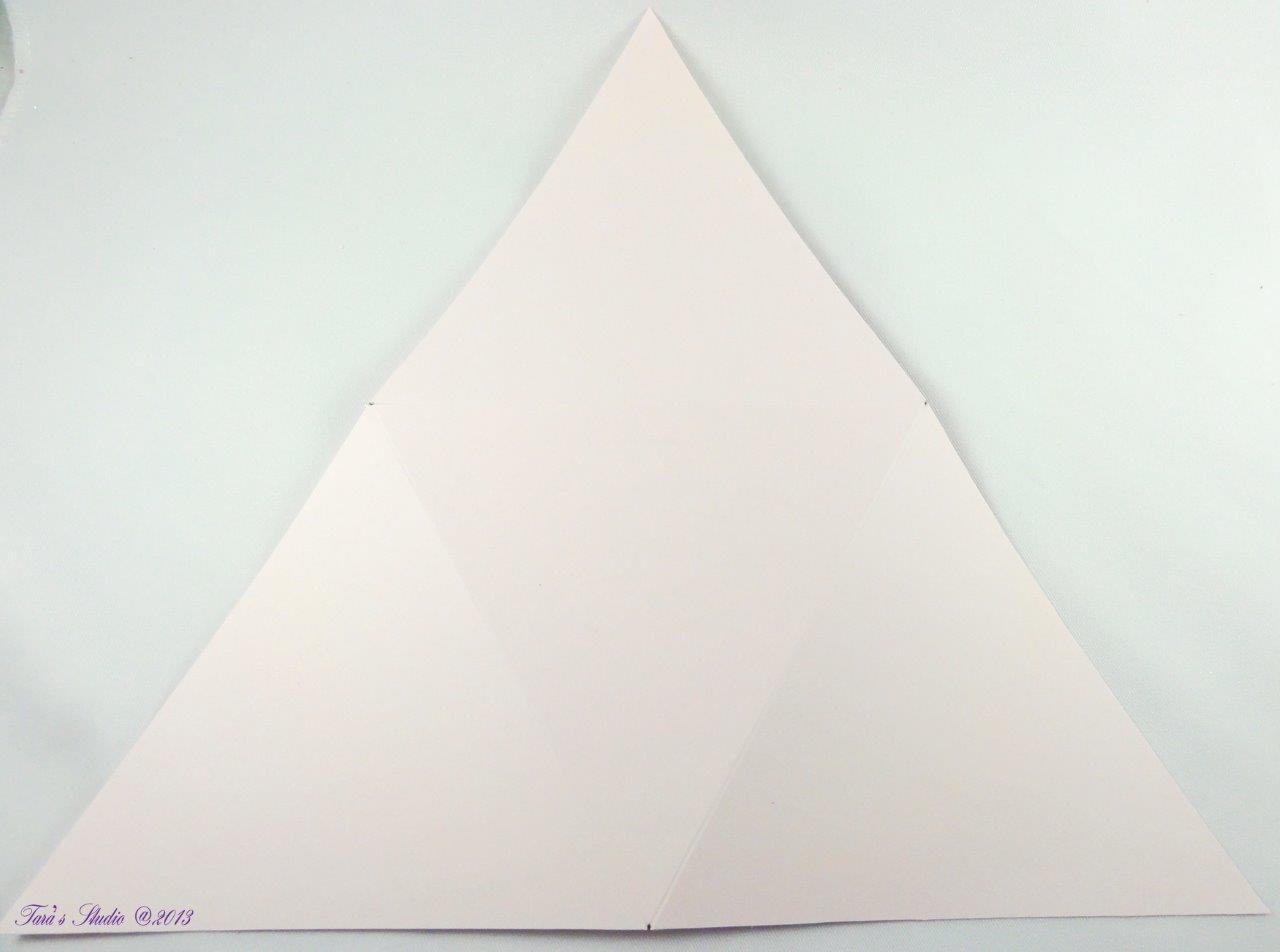 5.  Measure 2″ on either side of the the center 6″ points and mark.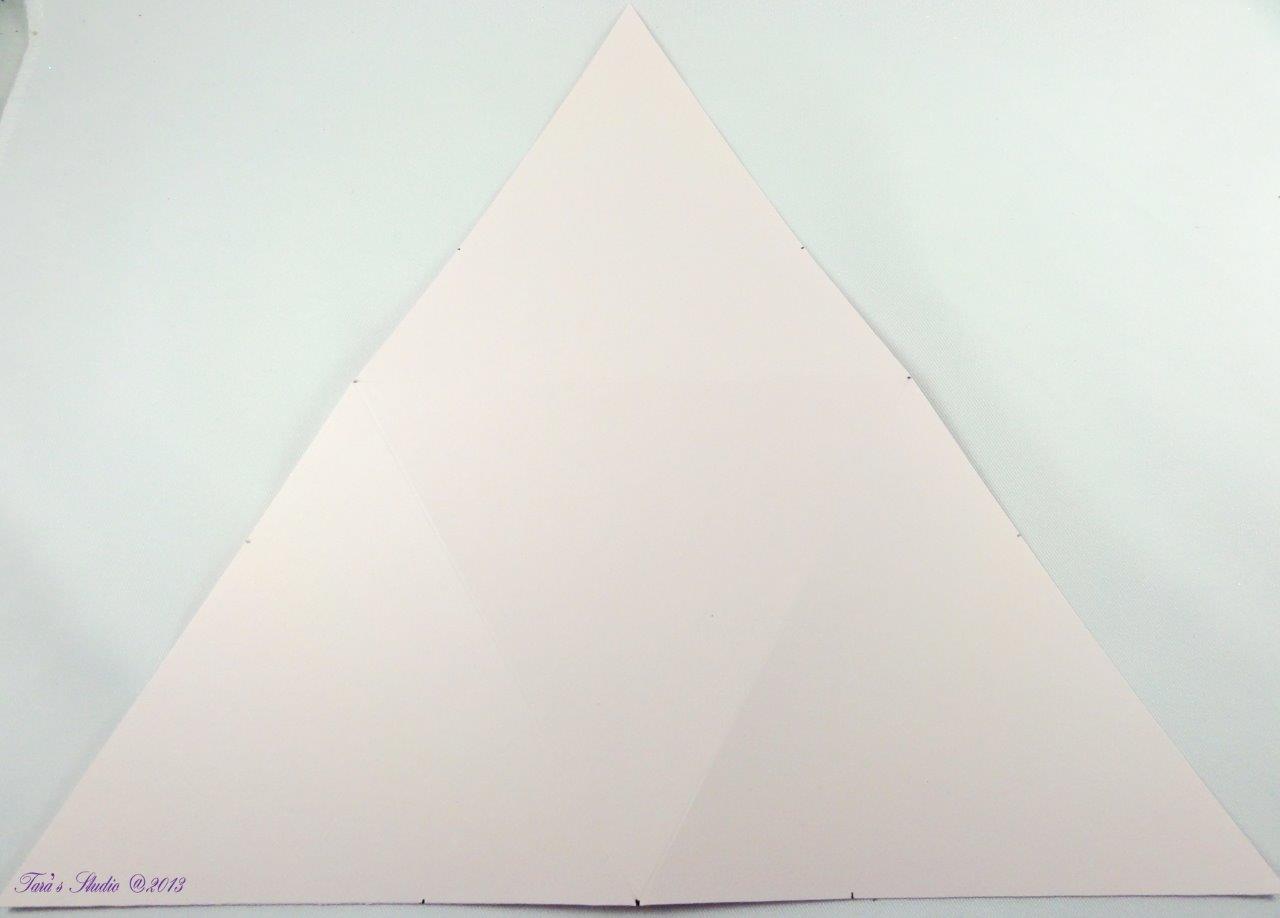 6.  Score side to side from these marks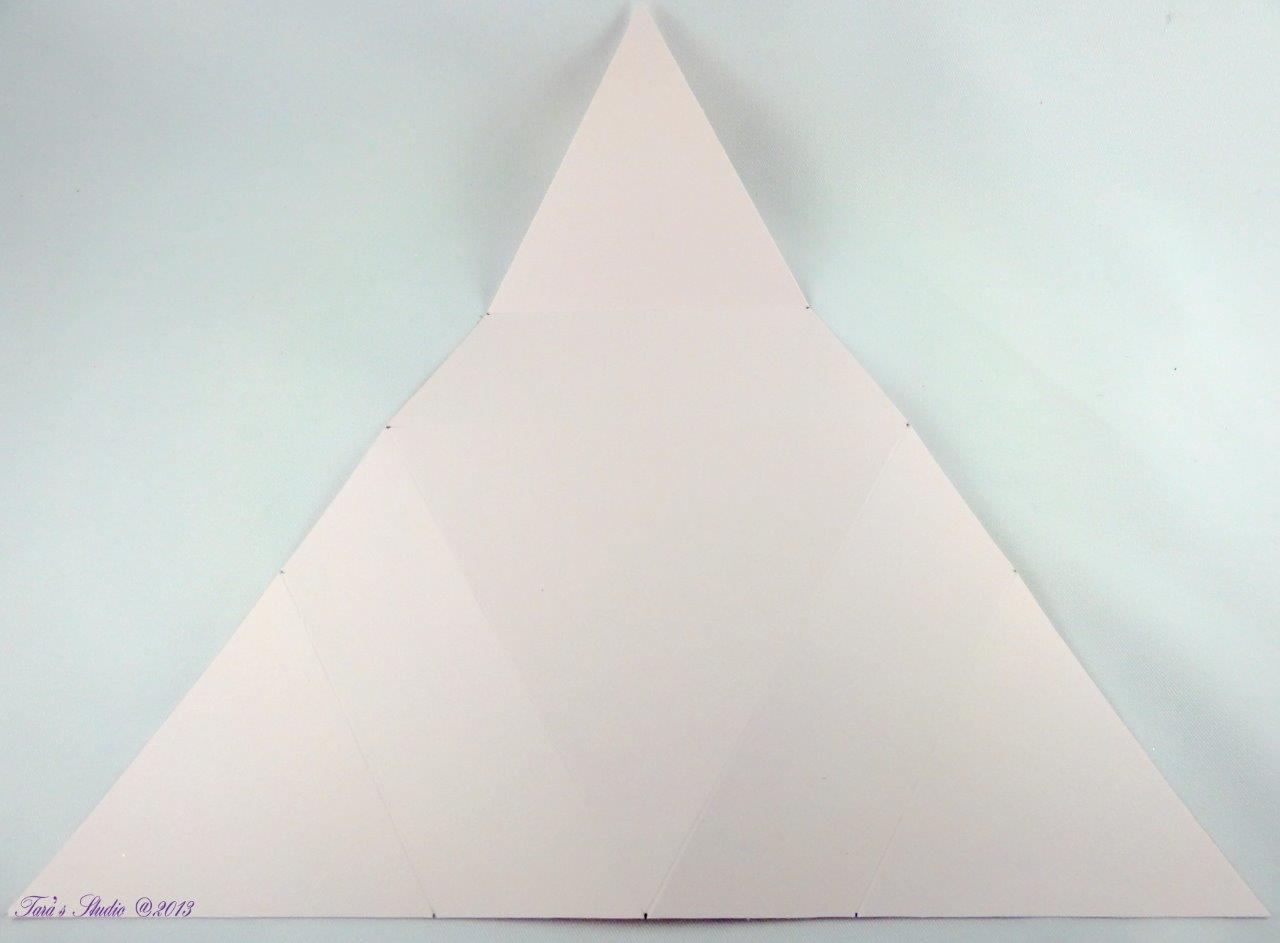 7.  Fold along scored lines to form your star.  Tuck one corner in to complete the project.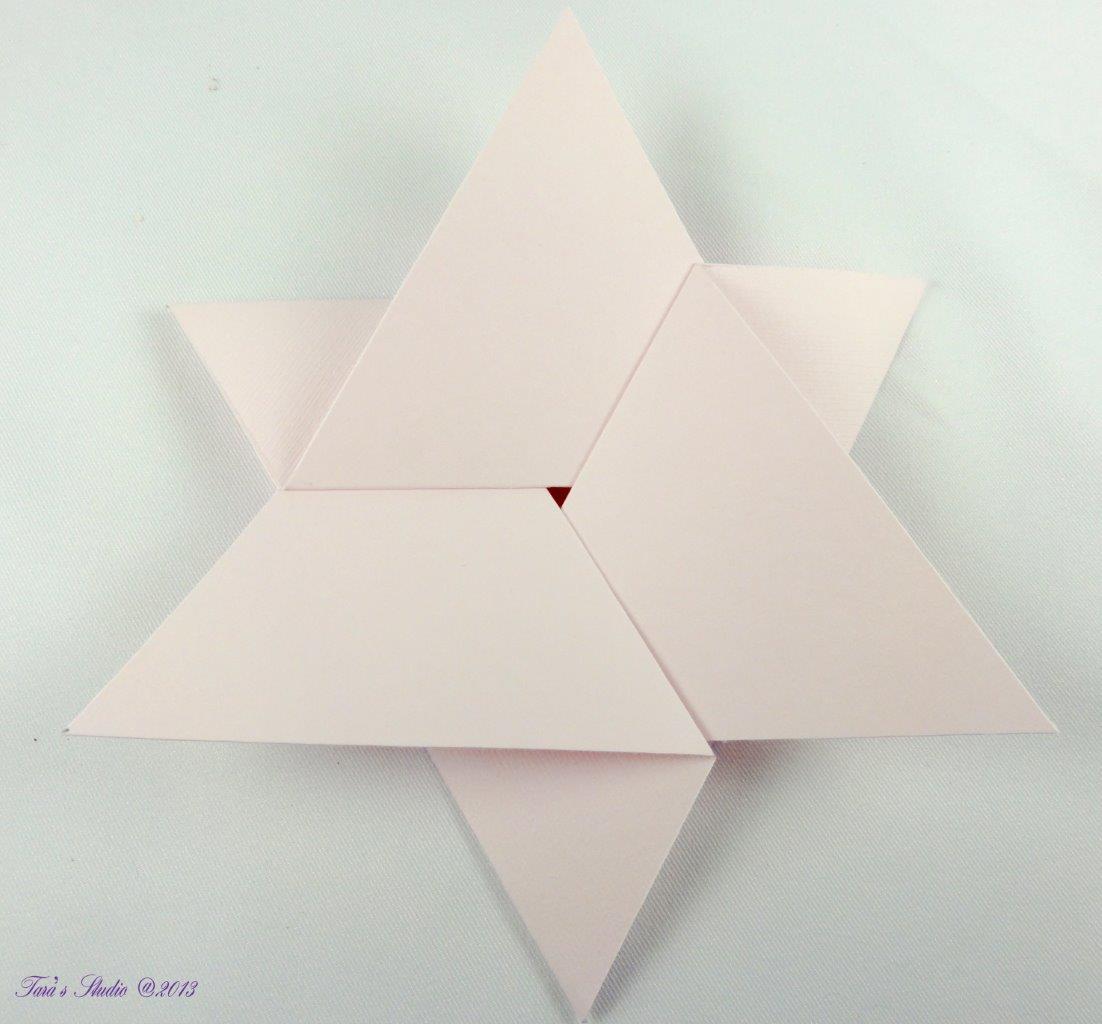 8.  Decorate.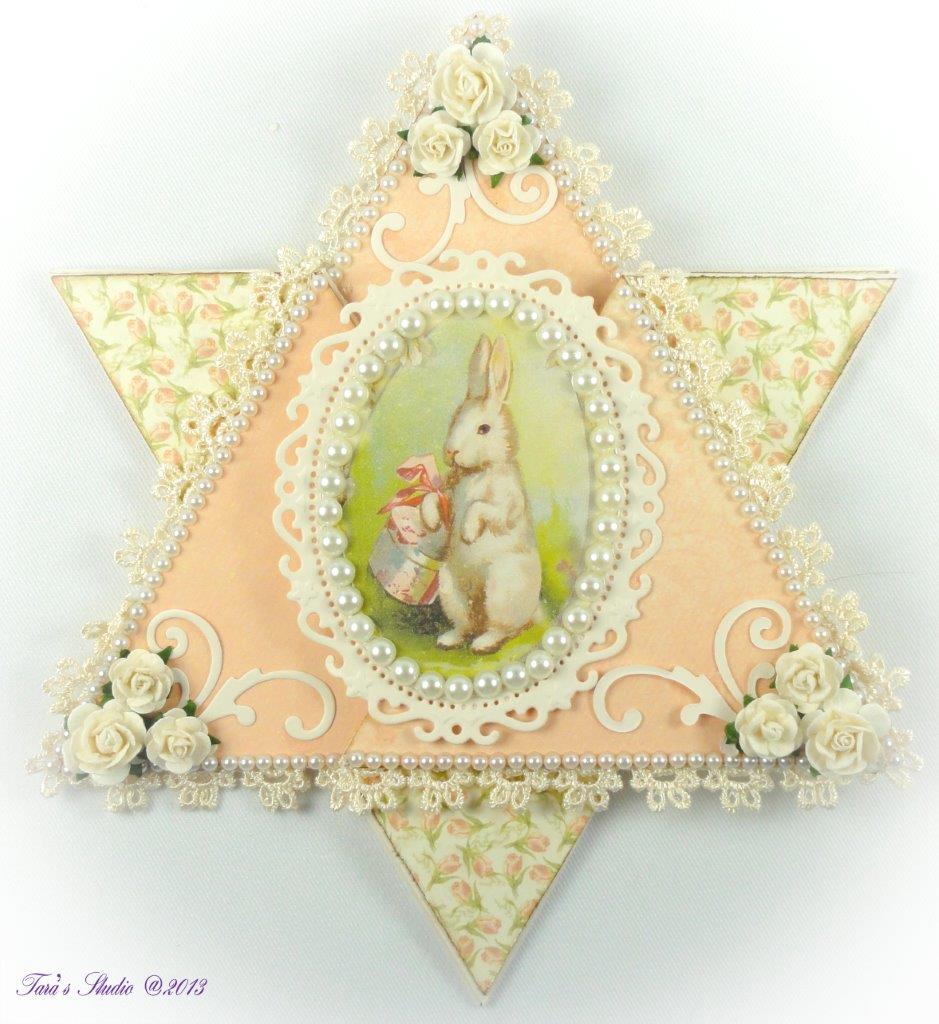 MATERIALS USED FOR THIS PROJECT:
Pion Design Fairytale of Spring – Tulip Bud PD1403
Pion Design Fairytale of Spring – Image Sheet PD 1410
Bazzill Smoothies Walnut Cream Cardstock
Spellbinders Nestabilities – Floral Ovals
Marianne Design Creatables – LR0116
Ivory lace, pearls