Today I have worked on assembling and decorating some KaiserCraft wood projects.  I love this bookshelf as the little books are perfect for miniature scrapbooks.  The books and pages can be decorated and then pictures can be placed within the little books. The bookshelf's exposed edges were painted with distress crackle paint.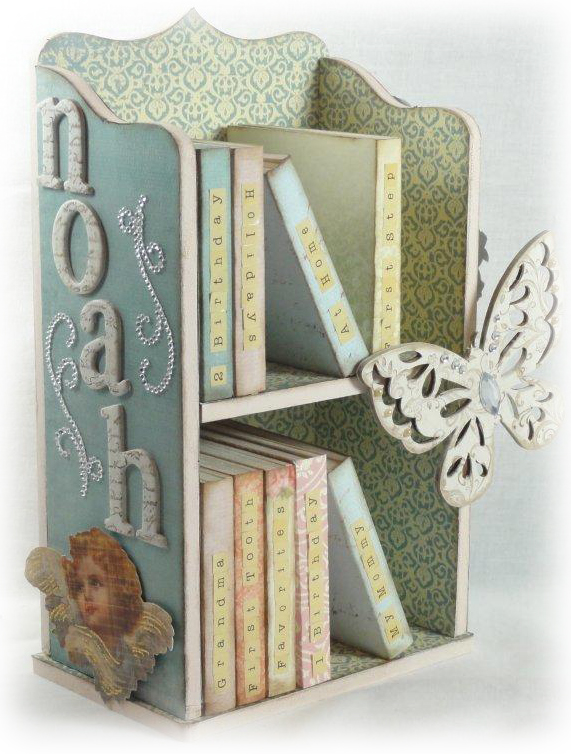 The side picture cutouts were from the KaiserCraft "Sweet Nothings" collection.  The beautiful vintage images are the perfect size for this bookshelf.  The bookshelf was covered in 29th Street Market My Mind's Eye paper.  The chipboard letters and butterfly were painted with ivory acrylic paint and then stamped.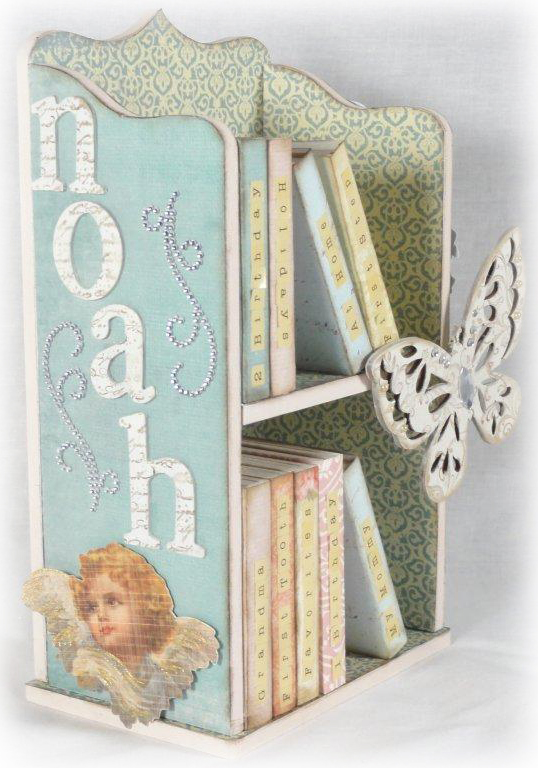 The large rose was cut from the Spellbinders Rose Creations die and then dampened with glimmer mist  and crunched to give a natural rumpled look to it.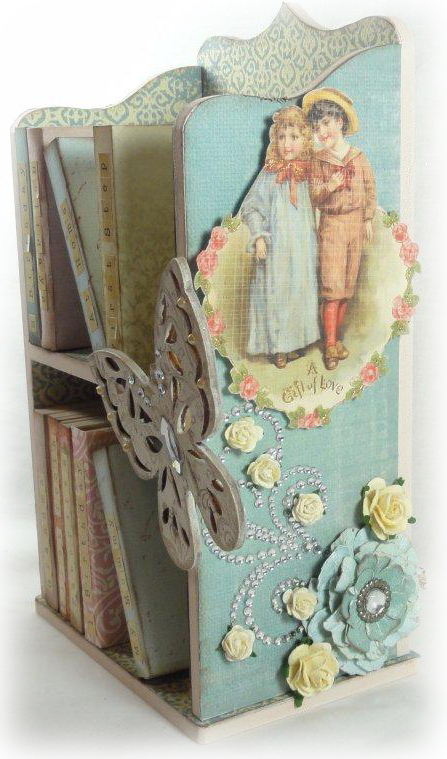 The individual letters on the book titles are cream mini alpha stickers from KaiserCraft and are titled to show what pictures are in each little book.