Today I have a dif­fer­ent kind of post to share  with you.  My old­est daugh­ter Ash­ley Siob­han cel­e­brated her 28th birth­day Feb­ru­ary 8.  Our fam­ily was sup­posed to get together this week­end to cel­e­brate her birth­day along with my sis­ter Gina's so I made this cake for Ashely.  Cake dec­o­rat­ing is another craft­ing pas­sion I have!  Unfor­tu­nately, we weren't able to cel­e­brate due to snowy weather.  So since she won't be able to enjoy this spe­cial cake, I wanted to post it in her honor.  Ash­ley is won­der­ful — every­one who meets her loves her!  Her favorite cake is straw­berry, so this cake is made-from-scratch straw­berry with a cheese­cake in the mid­dle!  How spe­cial is that?  I love fon­dant!  I know not every­one cares for it, but I have never been able to get enough of it!  This fon­dant is heav­enly — it's made from white choco­late.  All the dec­o­ra­tions on the cake except for the edi­ble pearls, are hand-made from white choco­late mod­el­ing paste.  The cake was a soft pink, and it was impos­si­ble to cap­ture the sub­tle­ness of the color with photography.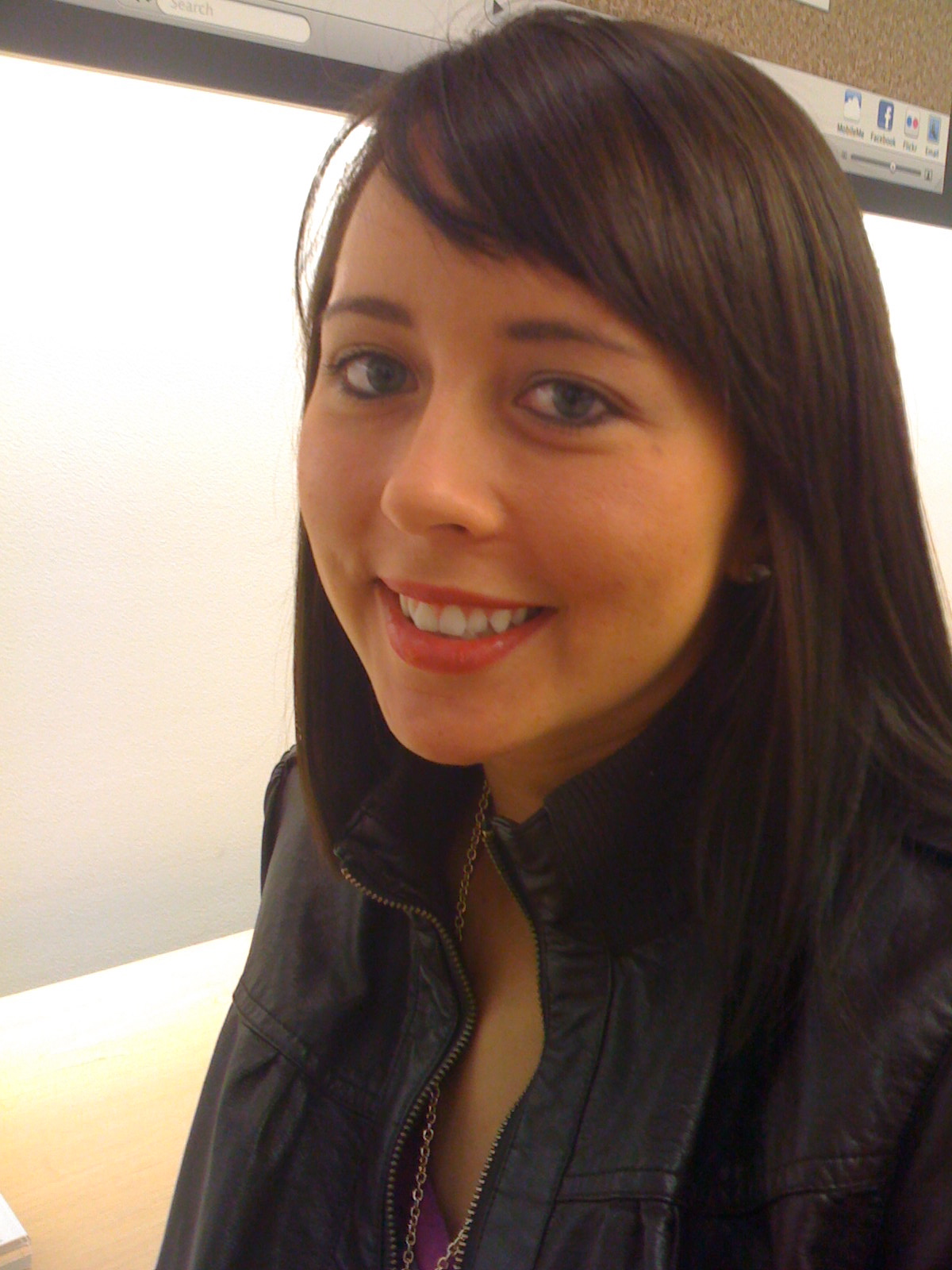 ASHLEY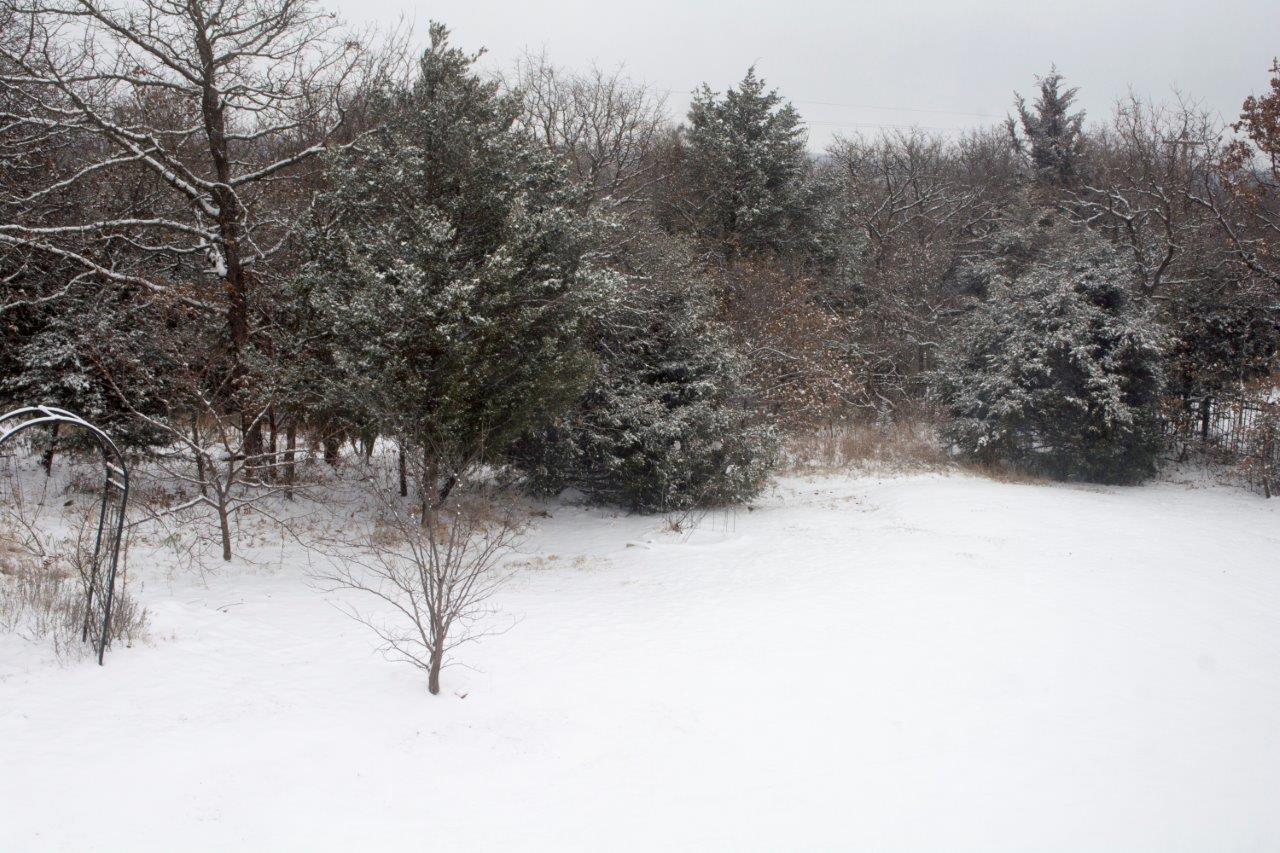 A view of our back­yard today!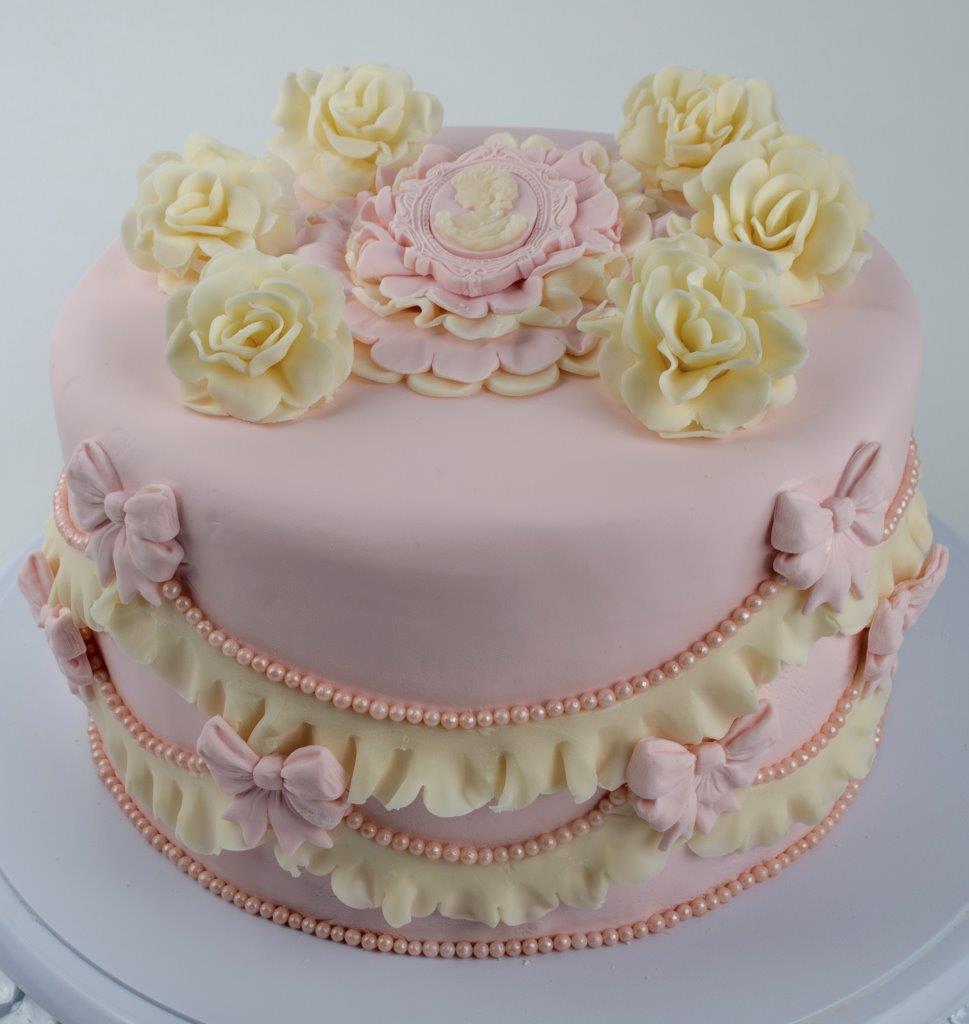 I used a Gar­rett Frill Cut­ter along with some molds by Katy Sue Designs to make the dec­o­ra­tions.  The white choco­late deli­cious fon­dant and mod­el­ing paste is from Choco-Pan.  Love that stuff!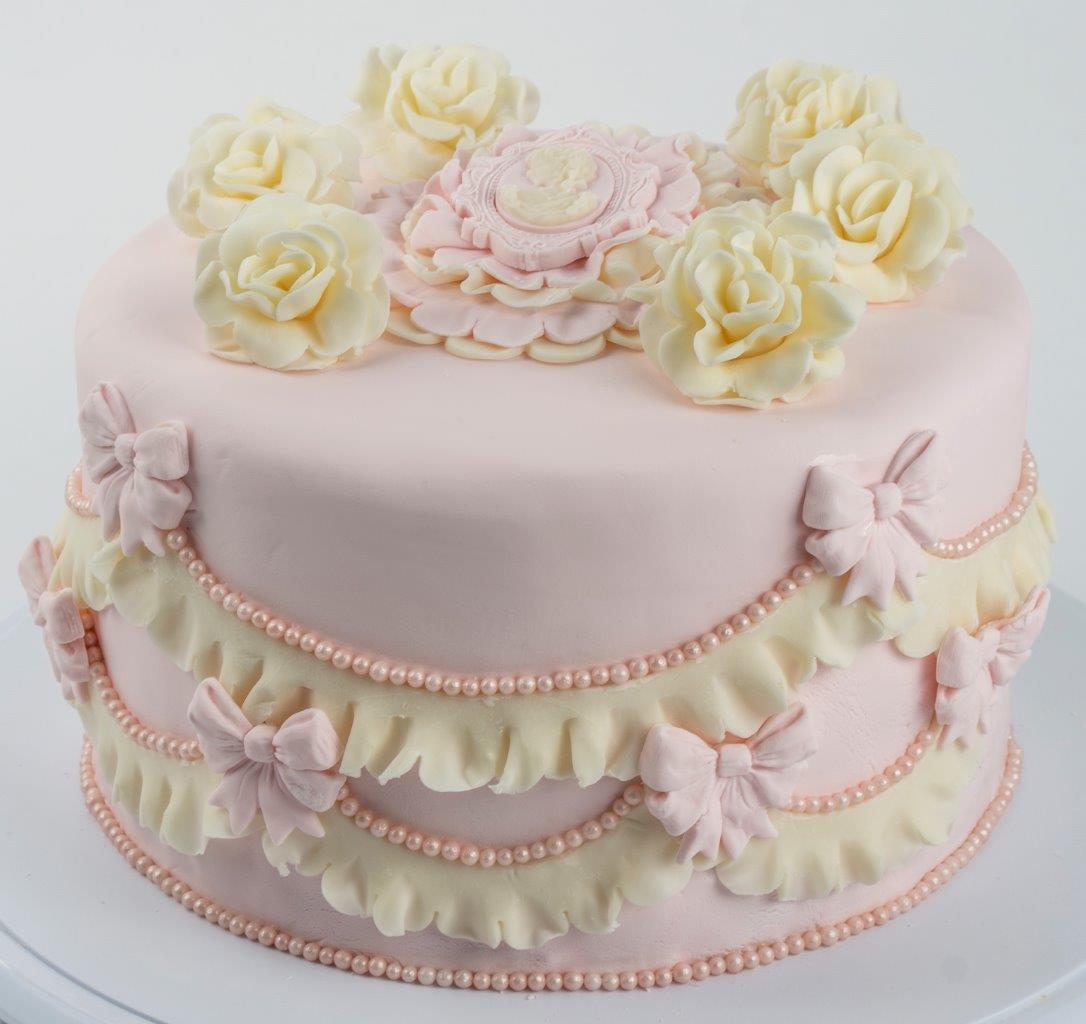 The del­i­cate soft pink color was hard to cap­ture with the camera.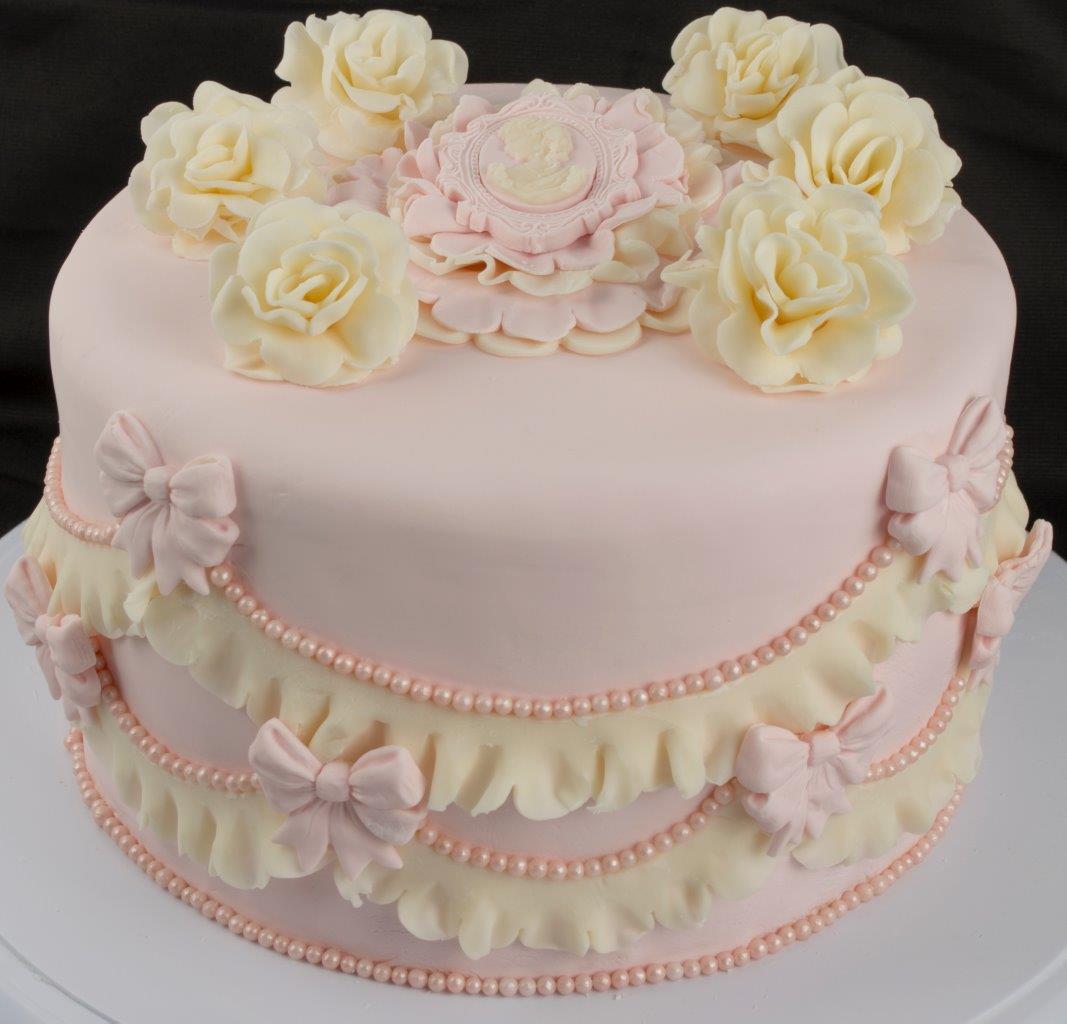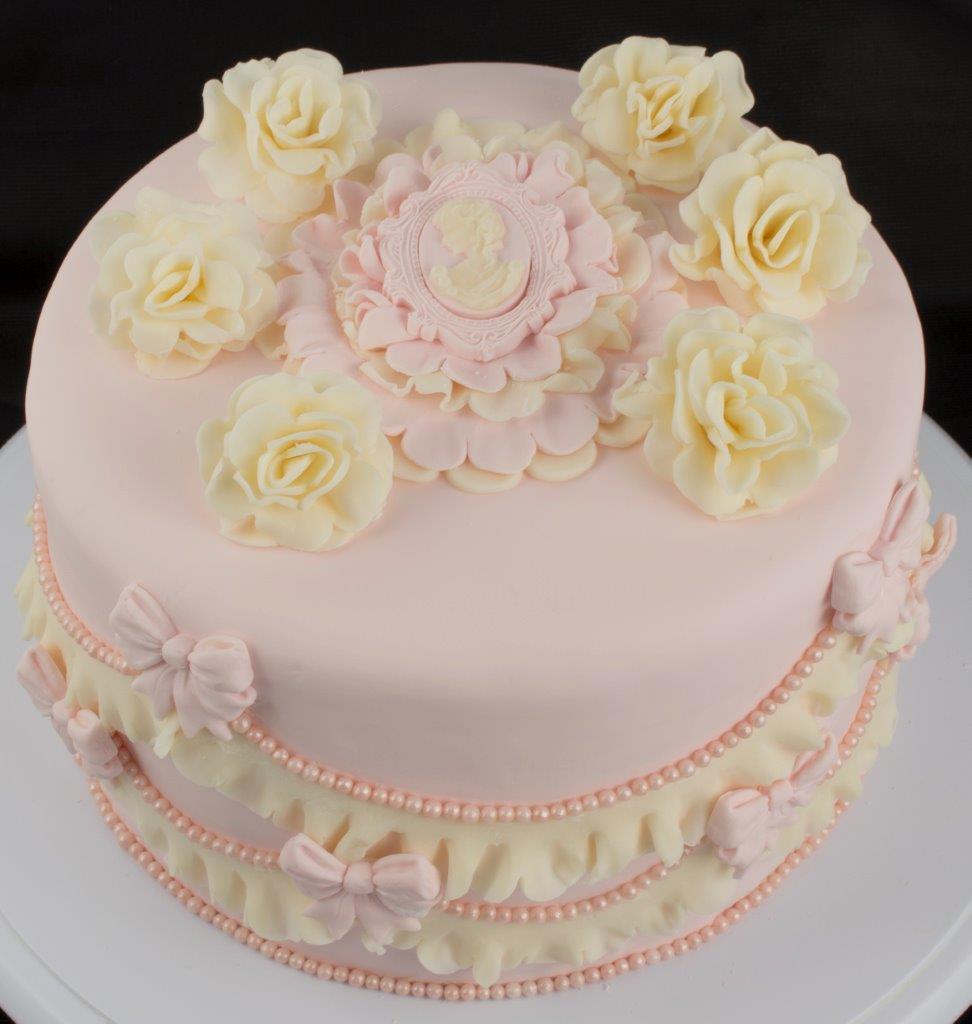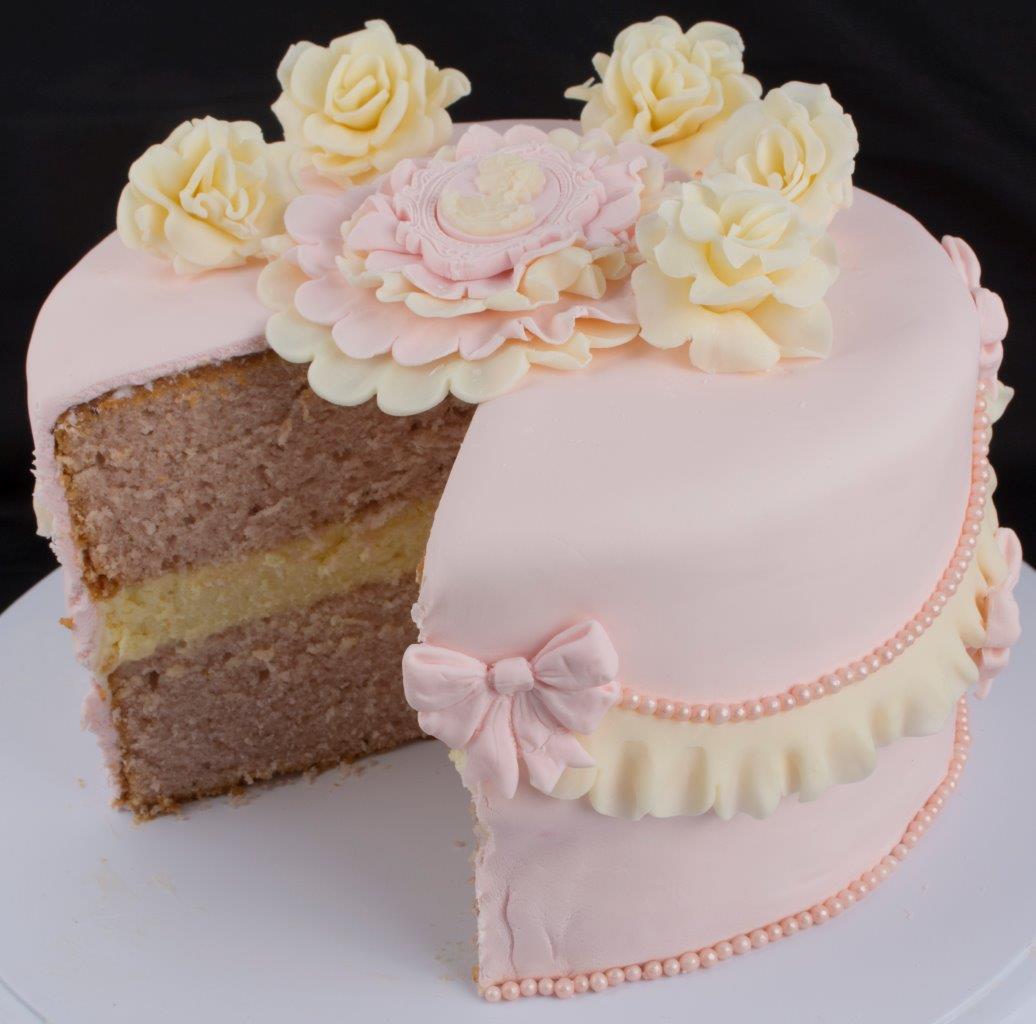 The straw­berry cake was made with 8 eggs, 3 sticks of but­ter, and lots of pureed straw­ber­ries.  I used cream cheese frost­ing for the crumb coat.  Check out that layer of cheese­cake in the cen­ter!  Wow — it was delicious!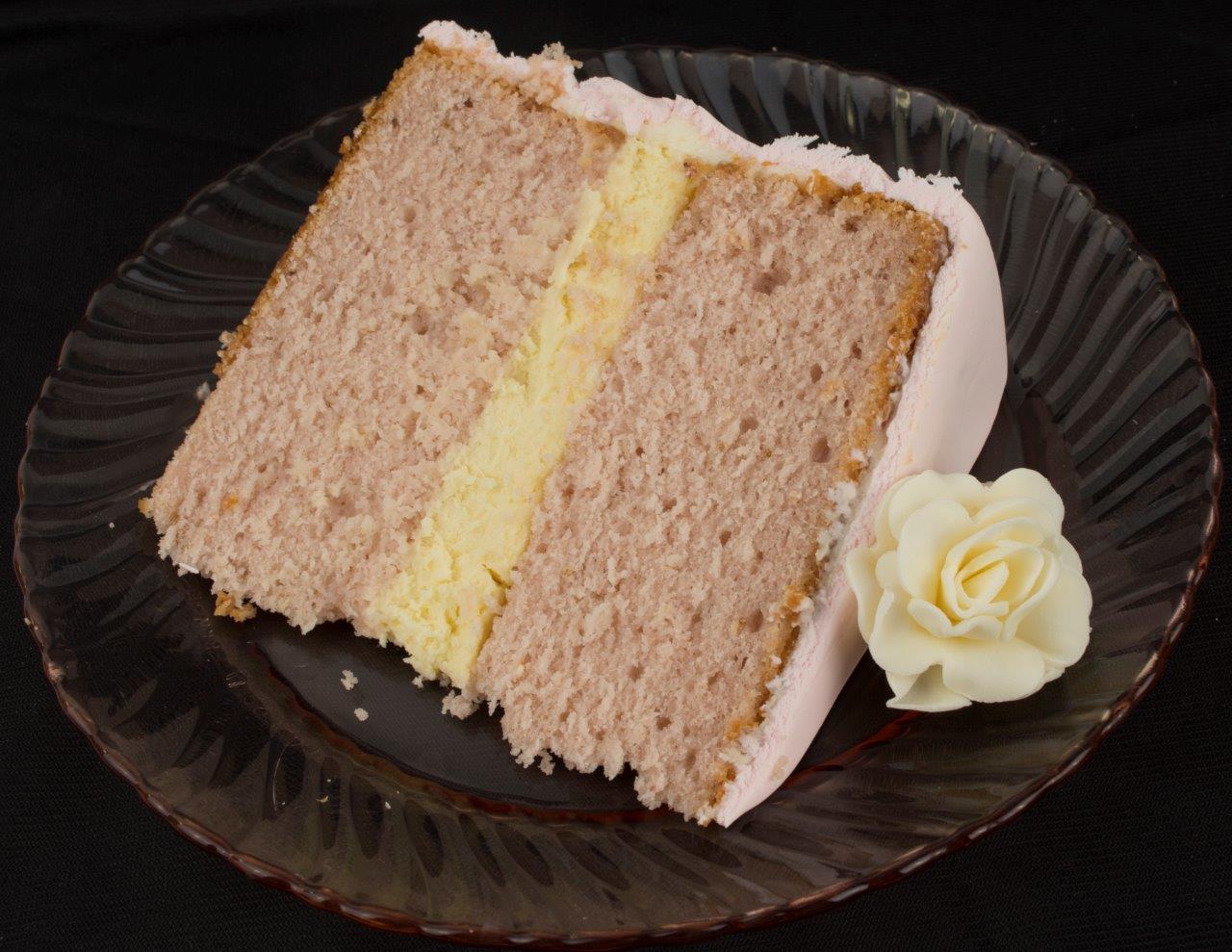 Since this post is about cake dec­o­rat­ing, I also have some cup­cakes I also want to share.  These are red vel­vet cup­cakes with dec­o­ra­tive fon­dant top­pings.  The cup­cake stand is from Kaiser Craft which I cov­ered with the lovely papers of Pion design's Paris Flea Mar­ket.  Even the cup­cake hold­ers are made with the lovely papers using a cut­ting file from Mon­ica that can be found here.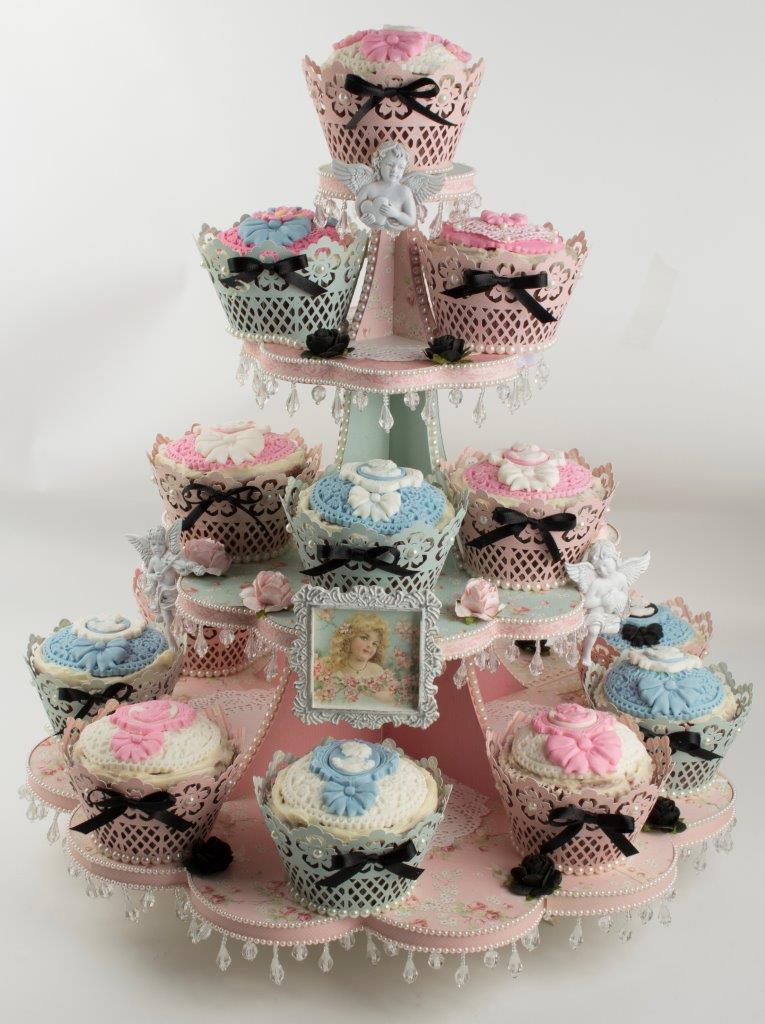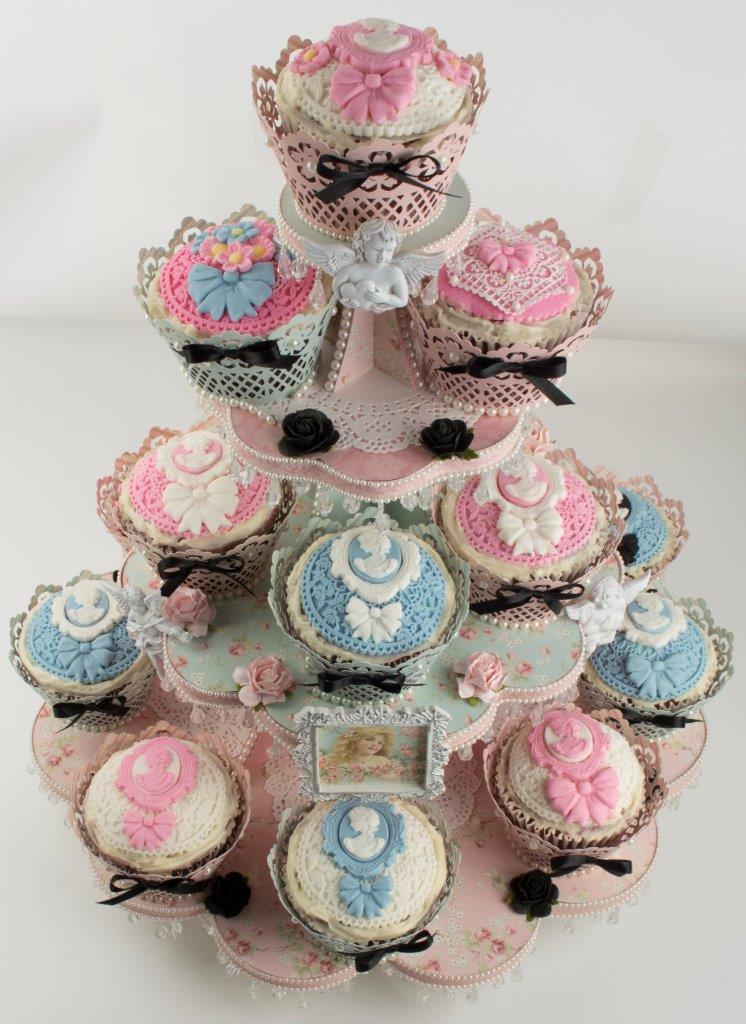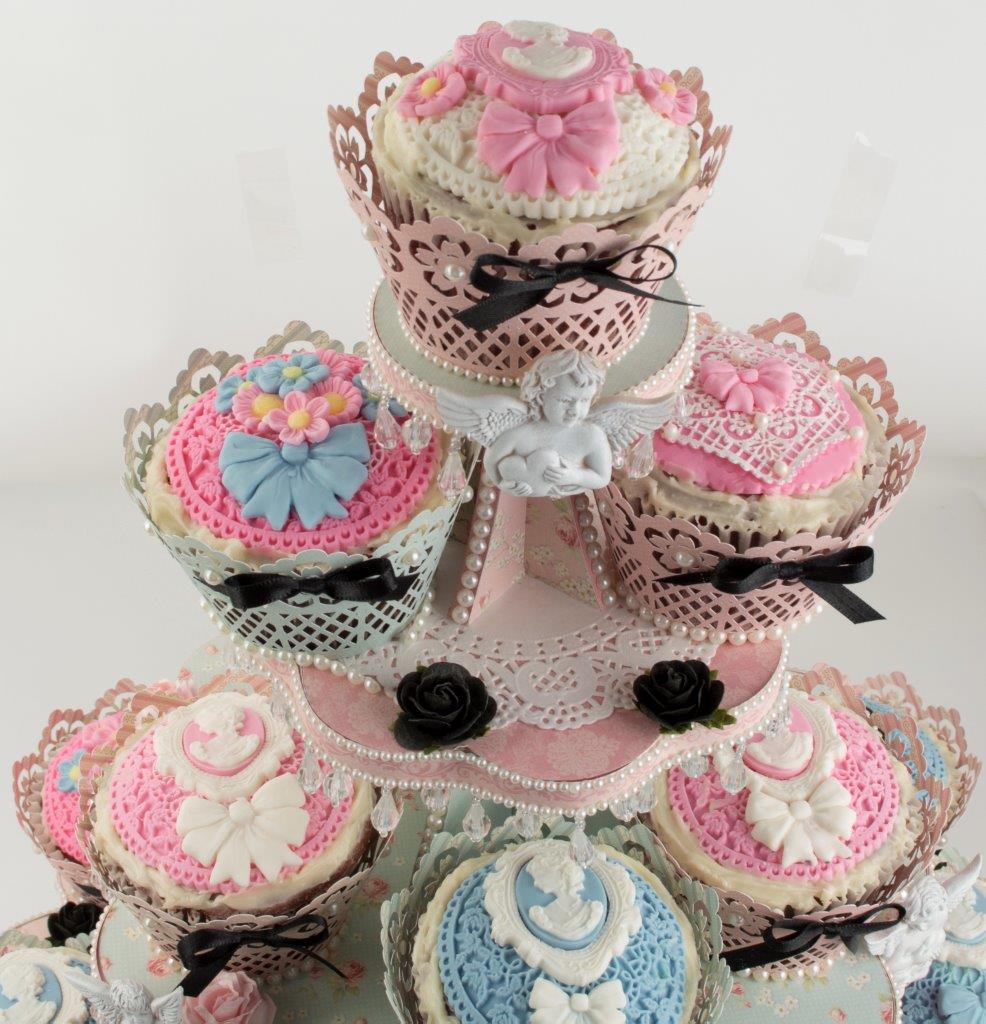 Thank you for shar­ing this spe­cial post with me! 
Best wishes for a great week­end and upcom­ing week!
Tara
Pin It
You may also like: