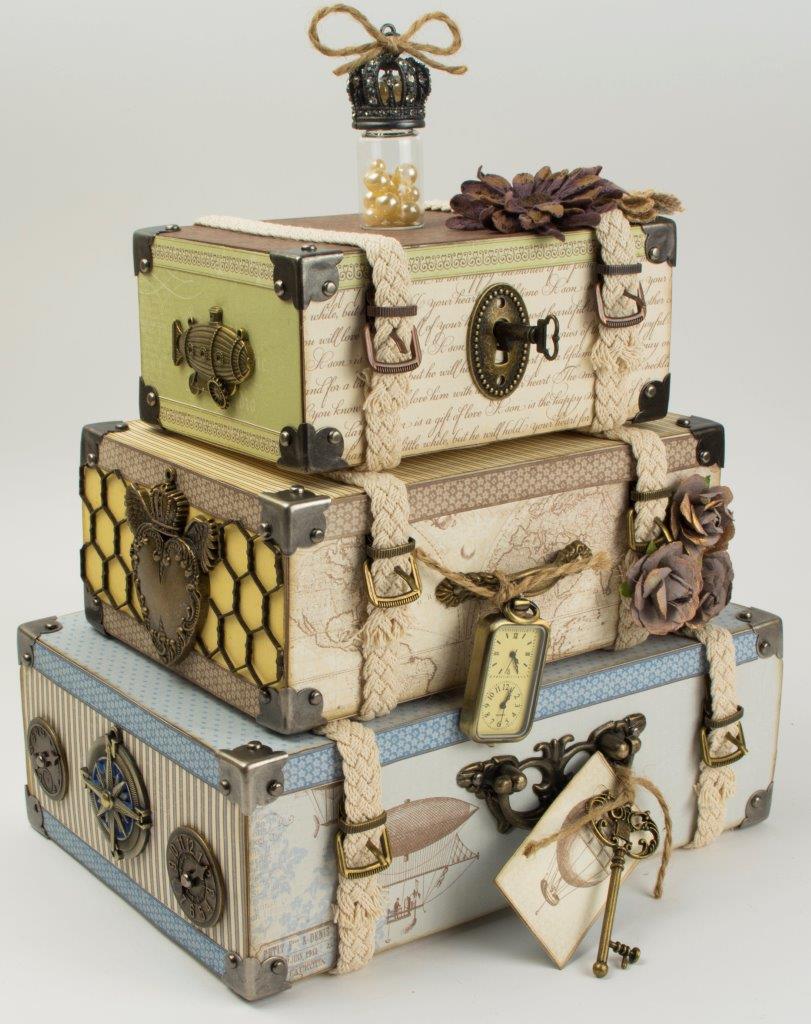 Pion Design has released yet another amaz­ing paper col­lec­tion.  It's the boy pair to "My Pre­cious Daugh­ter" and is called "My Beloved Son." The col­ors, pat­terns, and images of the new My Beloved Son col­lec­tion are great for lit­tle boy projects or any mas­cu­line project for that mat­ter.  The hand­made stacked lug­gage trunks are my first project using these sweet papers.  This project is being fea­tured on the Pion Design blog here today.  I designed the largest of these hinged trunks to mea­sure 7″ width x 9″ length x 3″ deep and the small­est one mea­sures 4″ width x 6″ height x 2 1/2″ deep. Each one opens to hold pho­tos and other keepsakes.  
Here are the new "My Beloved Son" papers and you can take a closer look at them on the Pion Design web­page here 
A son brings joy and hap­pi­ness into every mother's life, and there is noth­ing more cer­tain than the strength of a mother's love for her son. In ded­i­ca­tion of all the trea­sured sons around the world, Pion Design is now releas­ing the paper col­lec­tion My Beloved Son, a sub­tle col­lec­tion filled with play­ful­ness and appre­ci­a­tion.
With a son by your side you know that every moment is valu­able and worth to be remem­bered. This col­lec­tion will offer you a sophis­ti­cated mix of pat­terns and images such as maps, trains, air­planes and flow­ers to ensure that there is some­thing suited for every craft­ing occa­sion. So wel­come to pre­serve the mile­stones and adven­tures of your son's life!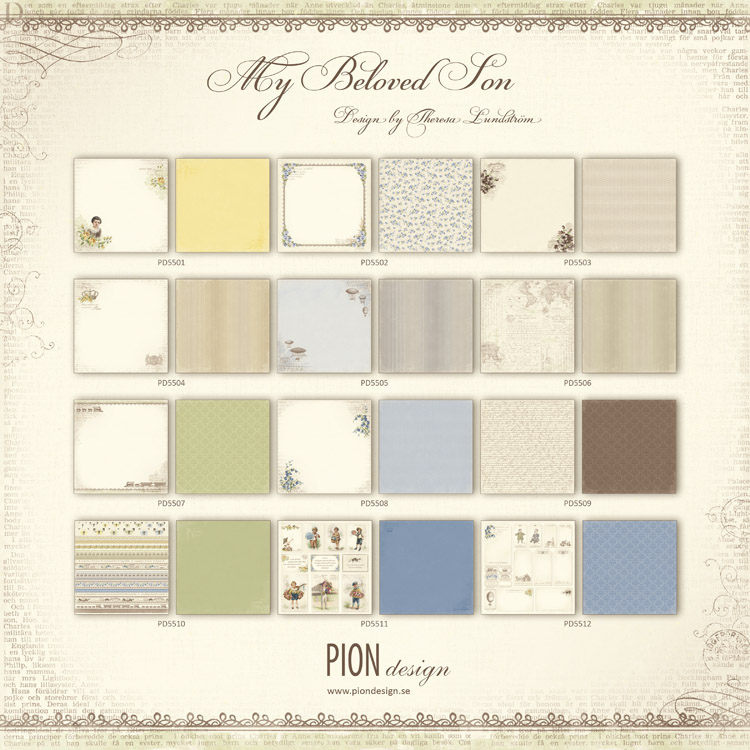 My Beloved Son con­sists of 12 dou­ble sided papers in the size 12×12″ as well as sin­gle sided papers with 6×6″ designs. The col­lec­tion is also avail­able within the col­lec­tion Mem­ory Notes, for fast and easy jour­nal­ing in an instant.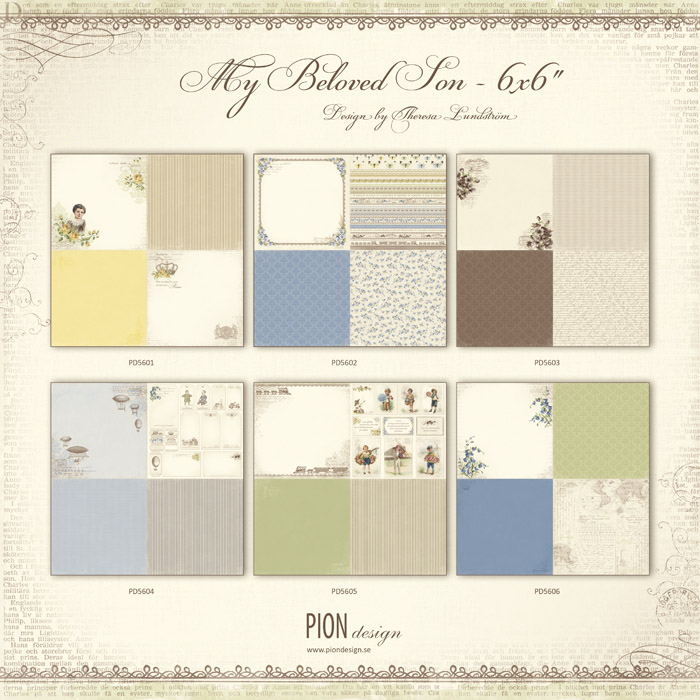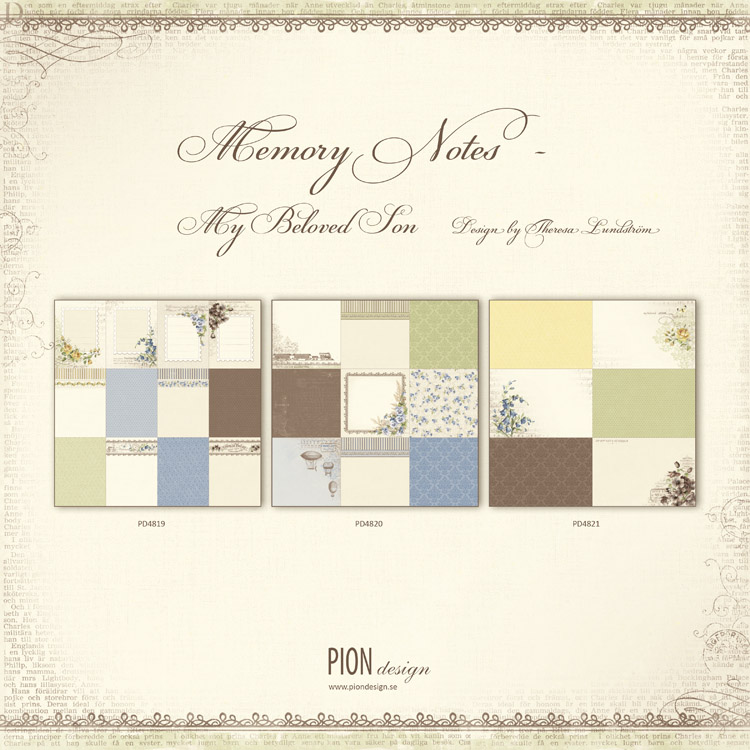 From time to time, I want to express sin­cere appre­ci­a­tion to those who have taken the time to post lovely com­ments on my blog and to my posts on the Pion Design blog.  Your com­ments are so very inspi­ra­tional to me and very much appre­ci­ated and wel­comed — thank you!  
Many wishes for a great day!
Tara
Pin It
You may also like: