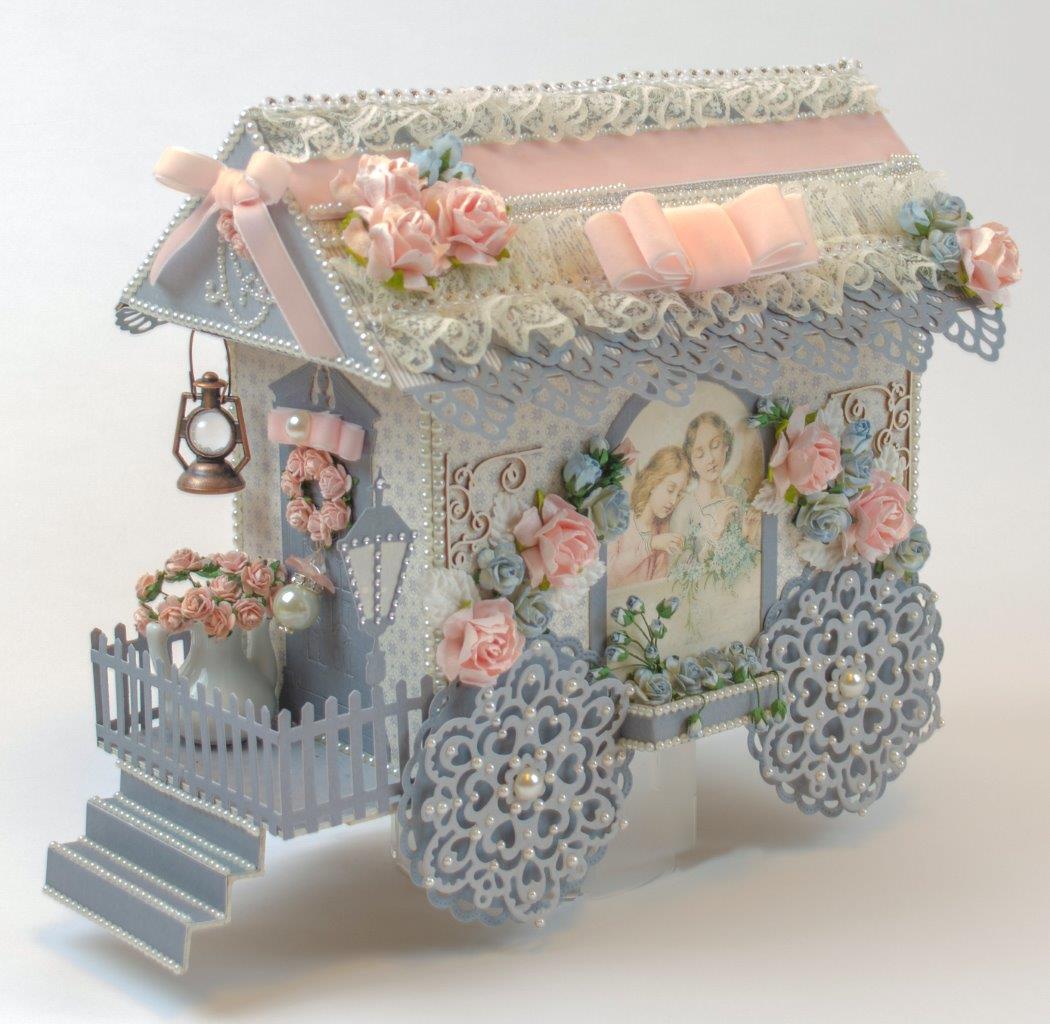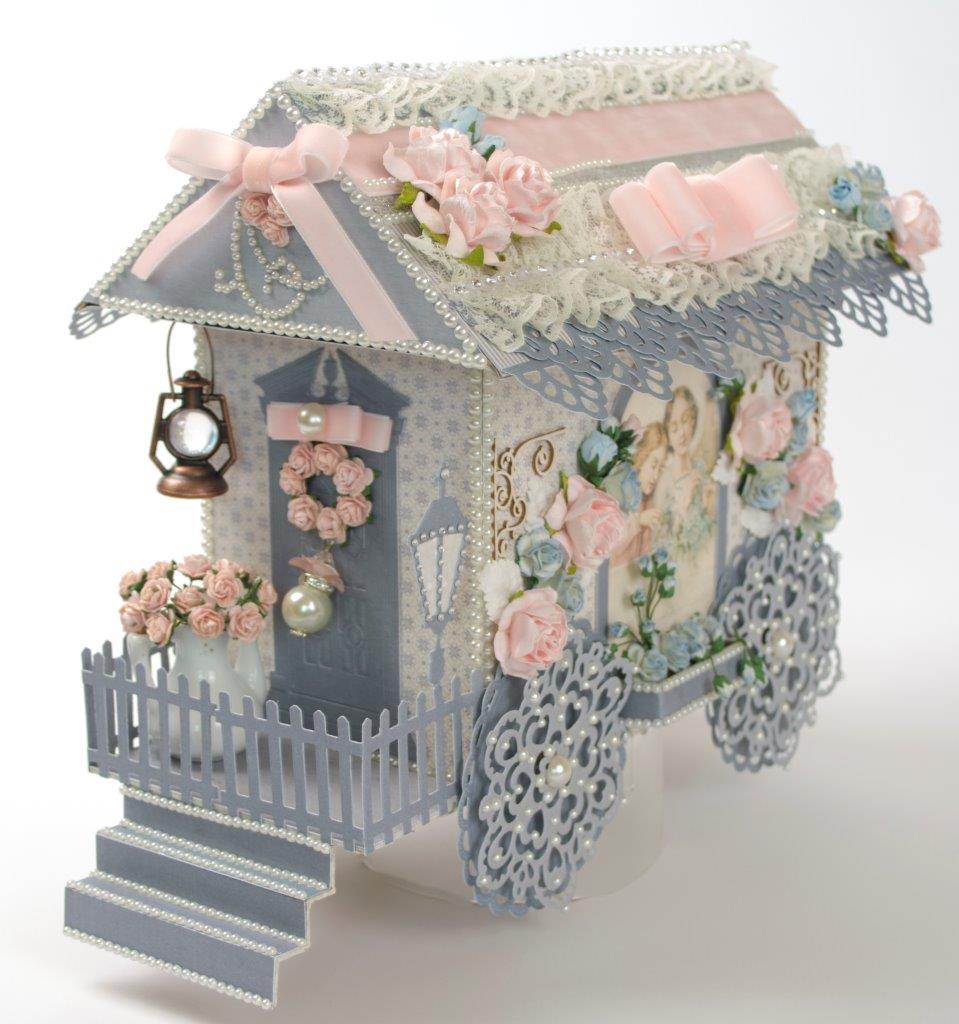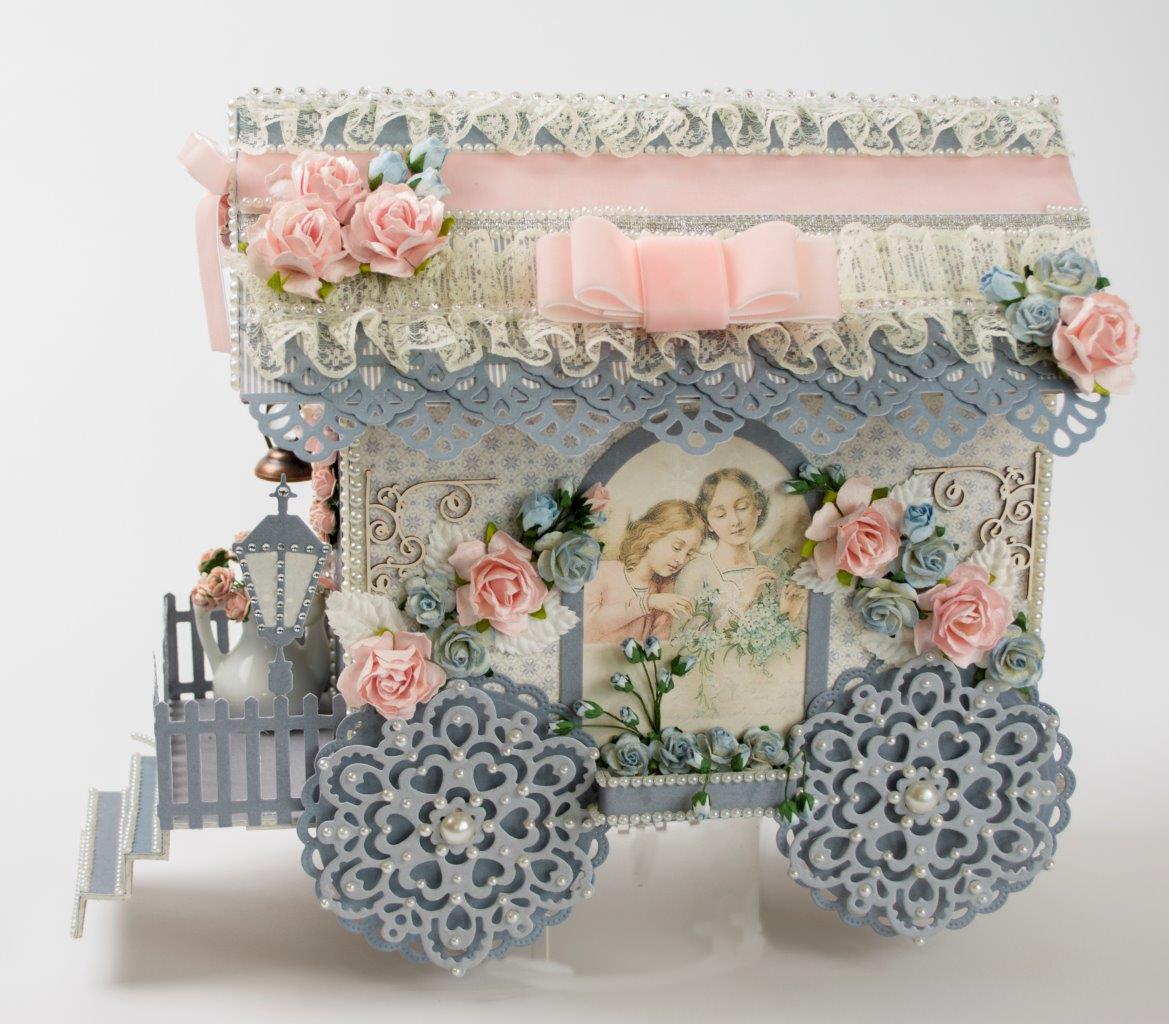 Glis­ten­ing Sea­son is Pion Design's newest col­lec­tion and the col­ors are cool crisp gray-blues and choco­late browns and the images fea­ture angels and win­try scenes. The project is also being fea­tured over on the Octo­ber 9 Pion Design Blog here. This wagon has a paper hinge so that the roof can stay attached but will swing open to reveal a good sized gift space mea­sur­ing 7 3/4″ length by 4″ width by 5″ height. It's con­structed of chip­board and then cov­ered with these heav­enly papers. I used dies for the wheels, roof shin­gles, door, win­dows, fence and lamp post. It's hard to believe we are approach­ing the hol­i­day sea­son again. We are prepar­ing to move so I haven't had much time to craft, and many of my craft­ing sup­plies are packed up so I am scroung­ing to find mate­ri­als and tools to use. May each of you have a won­der­ful day and enjoy the cooler Fall weather.
Tara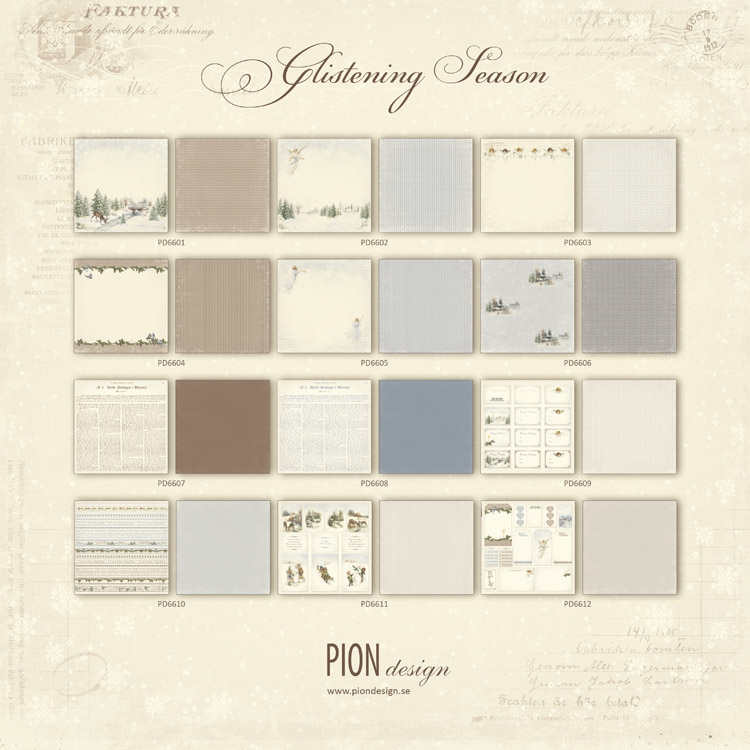 To embrace the peace and seren­ity of the Win­ter and hol­i­day sea­son Pion Design is releas­ing the paper col­lec­tion Glis­ten­ing Sea­son, a col­lec­tion cap­tur­ing the nat­ural beauty of Win­ter. With paper names such as Peace­ful­ness, Scrip­ture and Com­ing home you will find that this is a col­lec­tion brim­ful of Win­ter spirit. The adorable images and pat­terns of churches, angels and snow­bound fields make this col­lec­tion a sought after alter­na­tive to the more tra­di­tional Christ­mas col­lec­tions. So allow the Glis­ten­ing Sea­son to bring a har­mo­nious feel to every craft­ing project this upcom­ing Win­ter!
Glis­ten­ing Sea­son con­sists of 12 dou­ble sided papers in the size 12×12″ as well as 6 sin­gle sided papers in 12×12″ with 4 designs in 6×6″. The col­lec­tion is also avail­able within the col­lec­tion Mem­ory Notes, for fast and easy jour­nal­ing in an instant.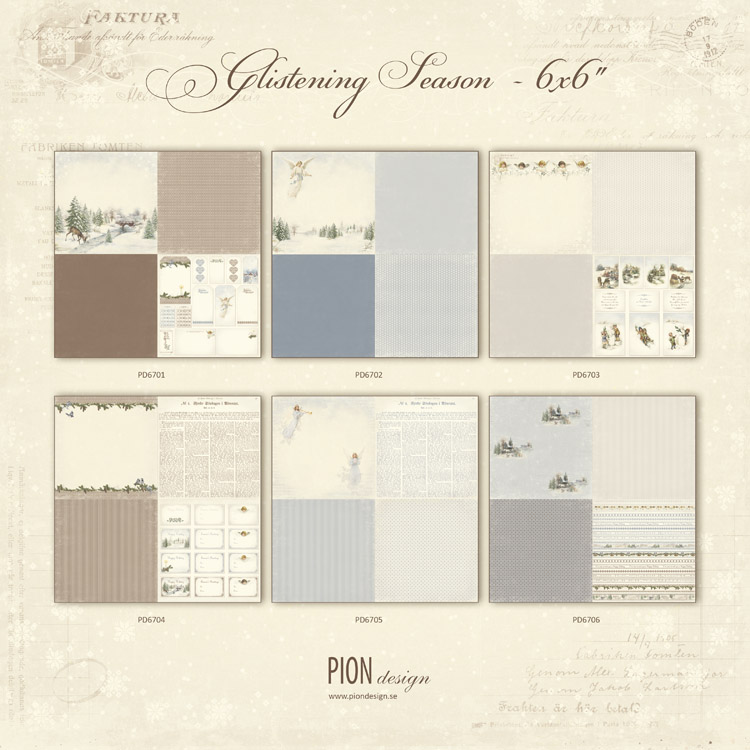 Mem­ory Notes is intended to make mem­ory keep­ing eas­ier. The 12″ sheets are single-sided and con­tains both famil­iar and new designs in the dif­fer­ent sizes 4×4″, 4×6″ and 3×4″ for increased versatility.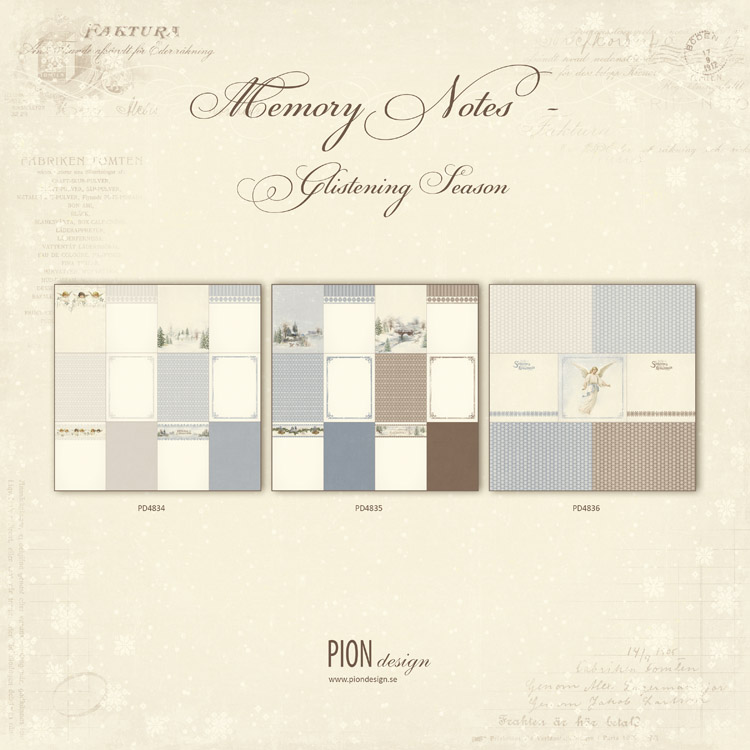 Pin It
You may also like: